The Best 4K TVs Available For Under £500
Make the jump to 4K in 2020 without breaking the bank.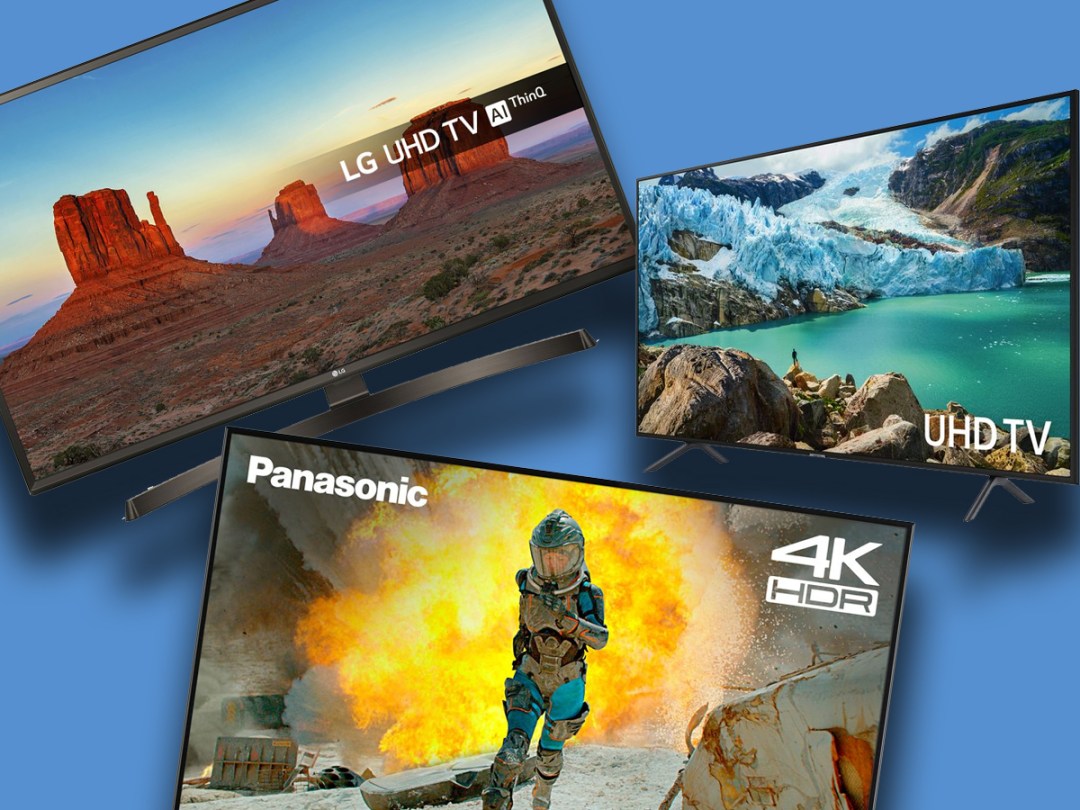 4K TVs are for the many, not the few anymore.
The price of ultra HD is not as sky high as you think anymore. In fact, for £500 or less, you can get the extra millions of pixels needed to power the 4K likes of the PS4 Pro, Sky Q and Amazon Prime Video. Let's not forget the addition of HDR too.
So, we're doing what we do best – going through what's available and handpicking the five best 4K HDR TVs available for half a grand or less. A worthwhile investment in upgrading your living room.
Hisense 43A7300FTUK 43in Smart 4K Ultra HD HDR LED TV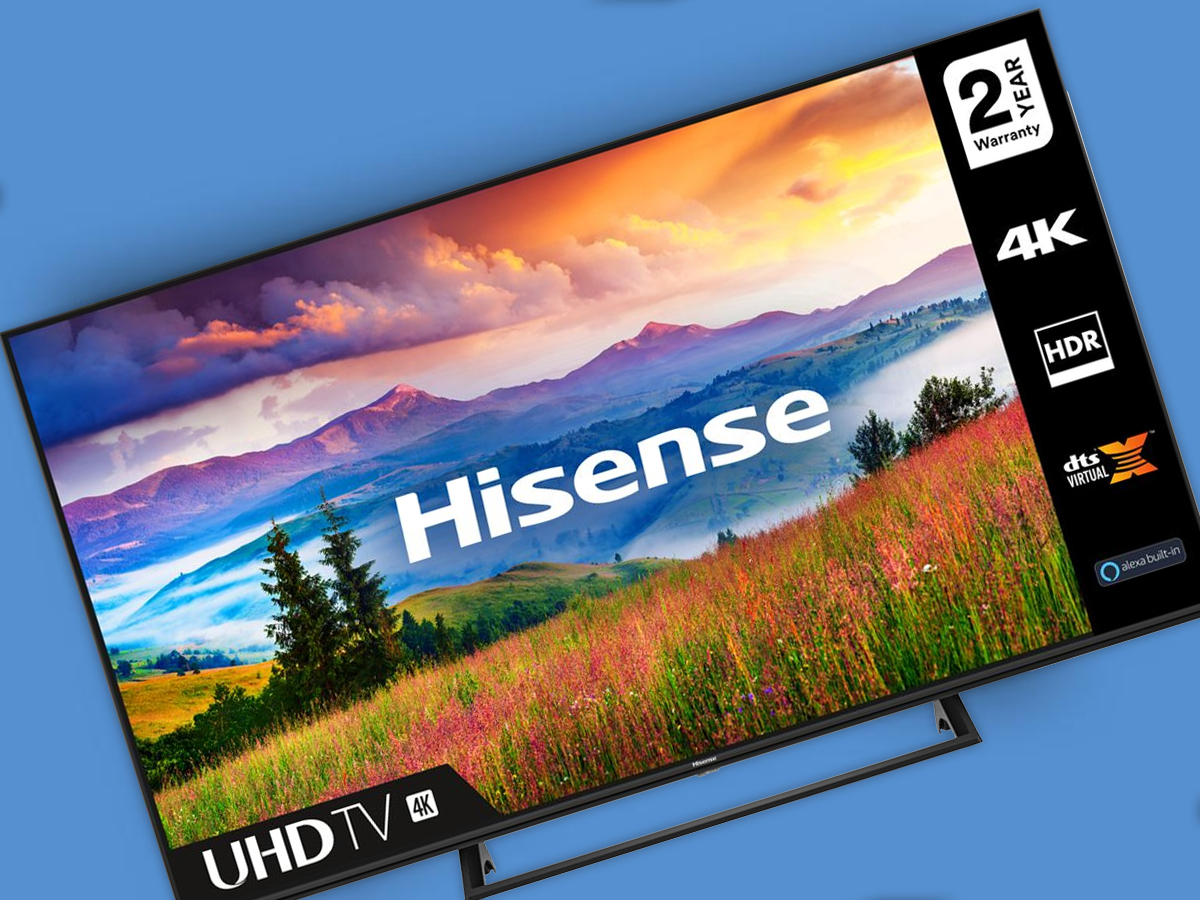 Big specs for not such a big price. Currys PC World have snuck a belter of a 4K TV onto their bank holiday sale. A 43in panel, all the smarts you could possibly want and full HDR10 support – all for just £269 (that's a £130 saving).
If you're on the hunt for a new telly, now's the time to get one).
Sony Bravia KD49XG81 49-inch LED 4K HDR Ultra HD Smart Android TV with voice remote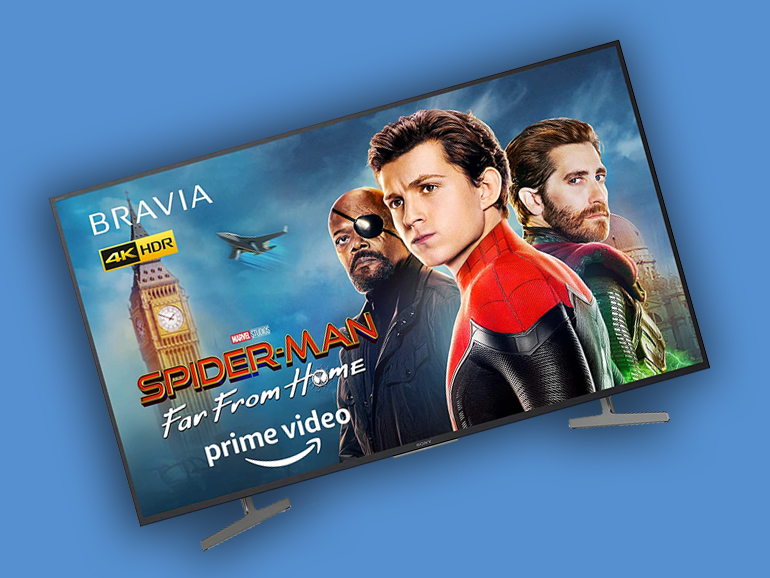 Didn't think you could get a Sony Bravia 4K smart TV for under £500? Think again. Not only that, you can get a ruddy massive one as well!
This 49in panel packs incredibly clarity and colour reproduction, courtesy of Sony's X-Reality Pro and Triluminos Display. Not only that, but the Motionflow XR means the screen can refresh at a lightning quick 400Hz – perfect for live sport coverage.
Samsung UE43RU7100KXXU 43in Smart 4K Ultra HD HDR LED TV
The price on this 4K HDR beast from Samsung just keeps getting cheaper, and it brings a lot of top-of-the-line features to the budget market.
Amazing colour with HDR10+ and Hybrid Log-Gamma, 3 HDMI 2.0a ports, and a picture quality score of 1400 PQI – an internal scoring system used by Samsung which indicates a nice high refresh rate and more true-to-life picture reproduction.
LG 43UK6470PLB 43in Smart 4K Ultra HD HDR LED TV
At just under £300, LG's super slim 43-inch TV is at a great price for anybody looking to get into 4K for cheap. Plus, it comes with all the added extras you expect from the top notch tellys from this company.
HDR10? Yep. Smart TV capabilities? Of course. Google Assistant built-in? Believe it.
And with all the HDMI slots you could possibly want, this is an ideal jumping off point.
Samsung UE50RU7100KXXU 50in Smart 4K HD HDR LED TV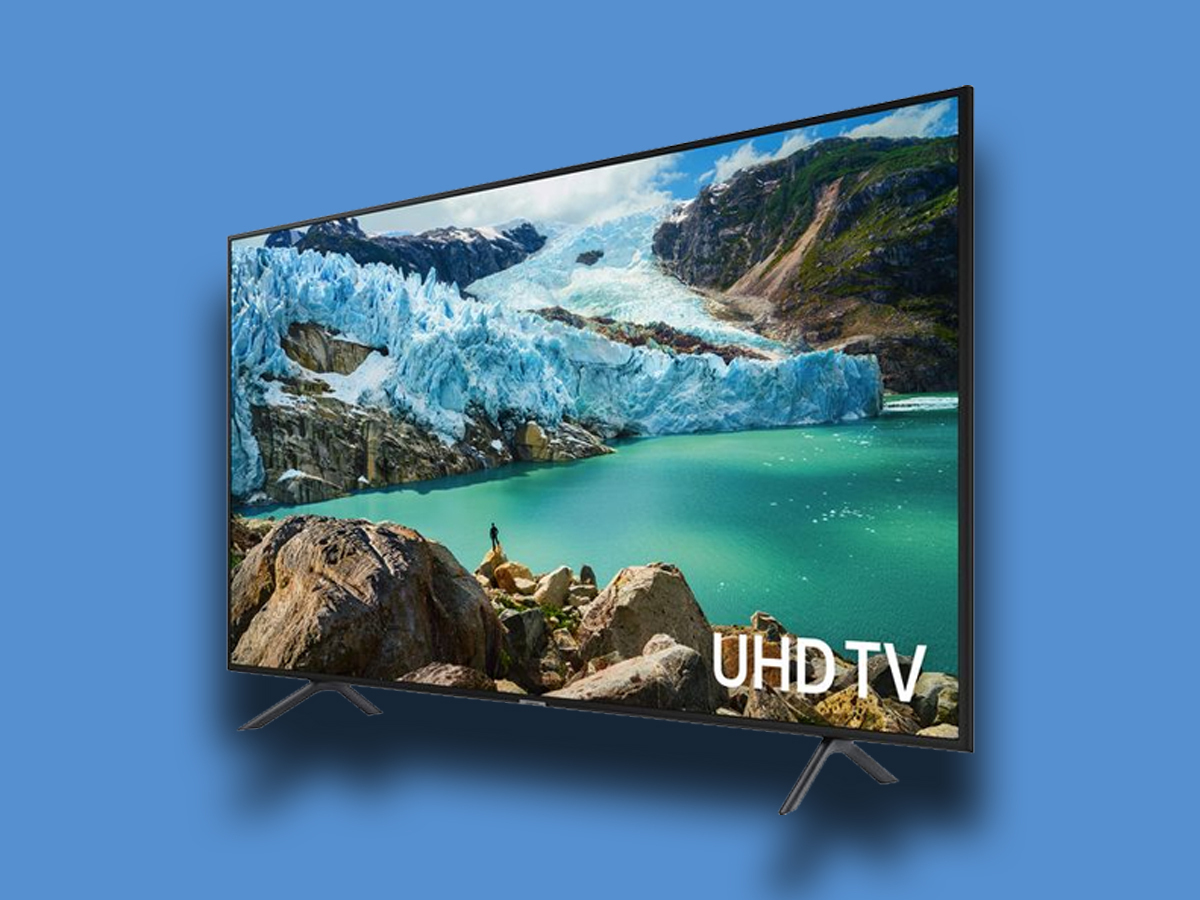 Want all of the above TV, but with a better screen? Pop an extra £100 on the price and it's all yours in Samsung's 50-inch 4K Ultra HD tv.
Hisense H50AE6100UK 50in 4K Ultra HD HDR Smart TV
Hisense are back on this list with a 50in 4K Ultra HD HDR TV with smart capabilities and Freeview Play – all for under £300. Finally, 4K is becoming affordable for all.
We're hitting that sweet spot of a price for the most important screen in the living room, and they're not skimping on the features either!
With enough HDMIs for your entire setup, Wi-Fi for easy connection to the smart side of things and brilliant colour reproduction via HDR, you are in for a treat.
Samsung UE50TU7100KXXU 50in Smart 4K Ultra HD HDR LED TV
It's rare to get a 2020 model Samsung 4K TV for below £500. Normally a 4K panel packed with HDR10+ tech and adaptive sound with all the smart TV capability for your content wants and needs go for a little closer to a grand.
But instead you can get a 50 inch monster of a screen for just £429! Grab one while you can and give the living room a serious update.