Apple Watch Series 2 vs Apple Watch: Should you upgrade?
Fitness perks and other boosts make Series 2 appealing, but is that enough?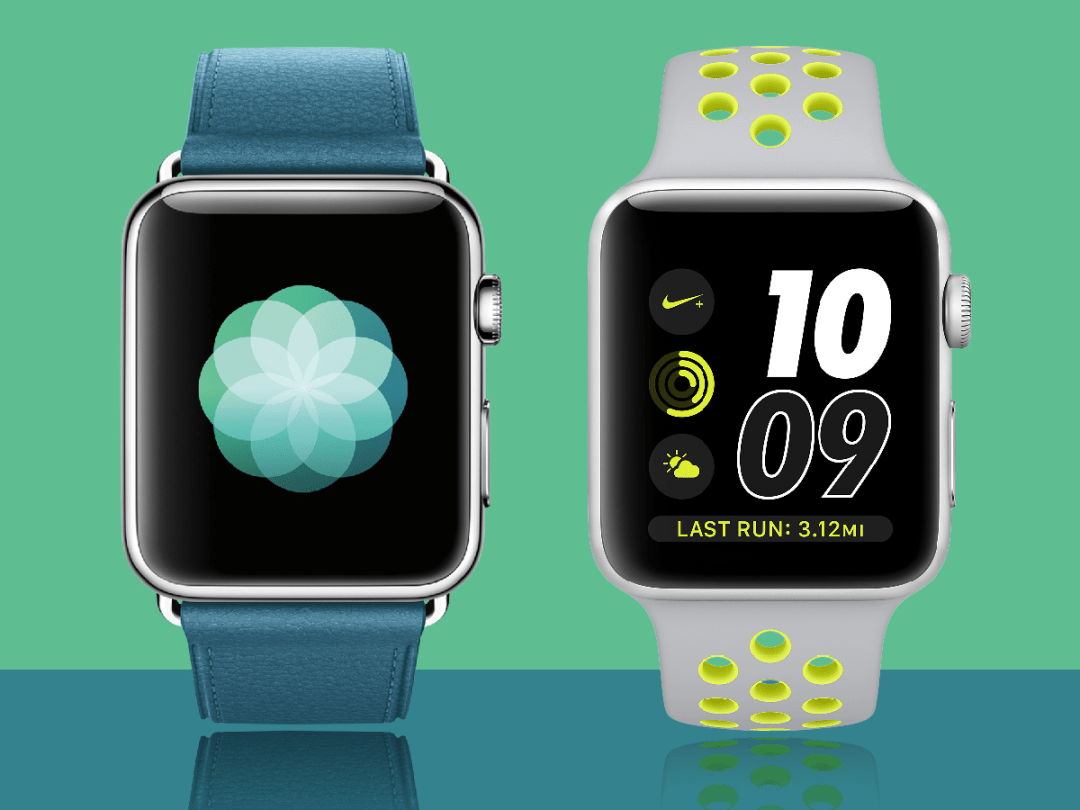 Last year's Apple Watch was by far the best smartwatch released to date, but still felt like a device in search of a clear purpose. It was kind of a fashion object, something of a fitness wearable, and ultimately less effective than your phone for many tasks.
Now, a year and a half later, Apple has found focus. The Apple Watch Series 2 devices come with an array of expected upgrades – more power, a brighter screen – along with a greater emphasis on fitness functionality without your phone in tow. For anyone who found the original Watch lacking in fitness smarts, this is Apple's impressive-looking response.
What about everyone else? If you only use the Apple Watch to check the time and catch notifications, then it might well last you another generation… especially with the smarter watchOS 3 about to roll out. Can't make a decision? Here's our take so far, based on the specs and our hands-on impressions from the Apple event.
Yes! It has a GPS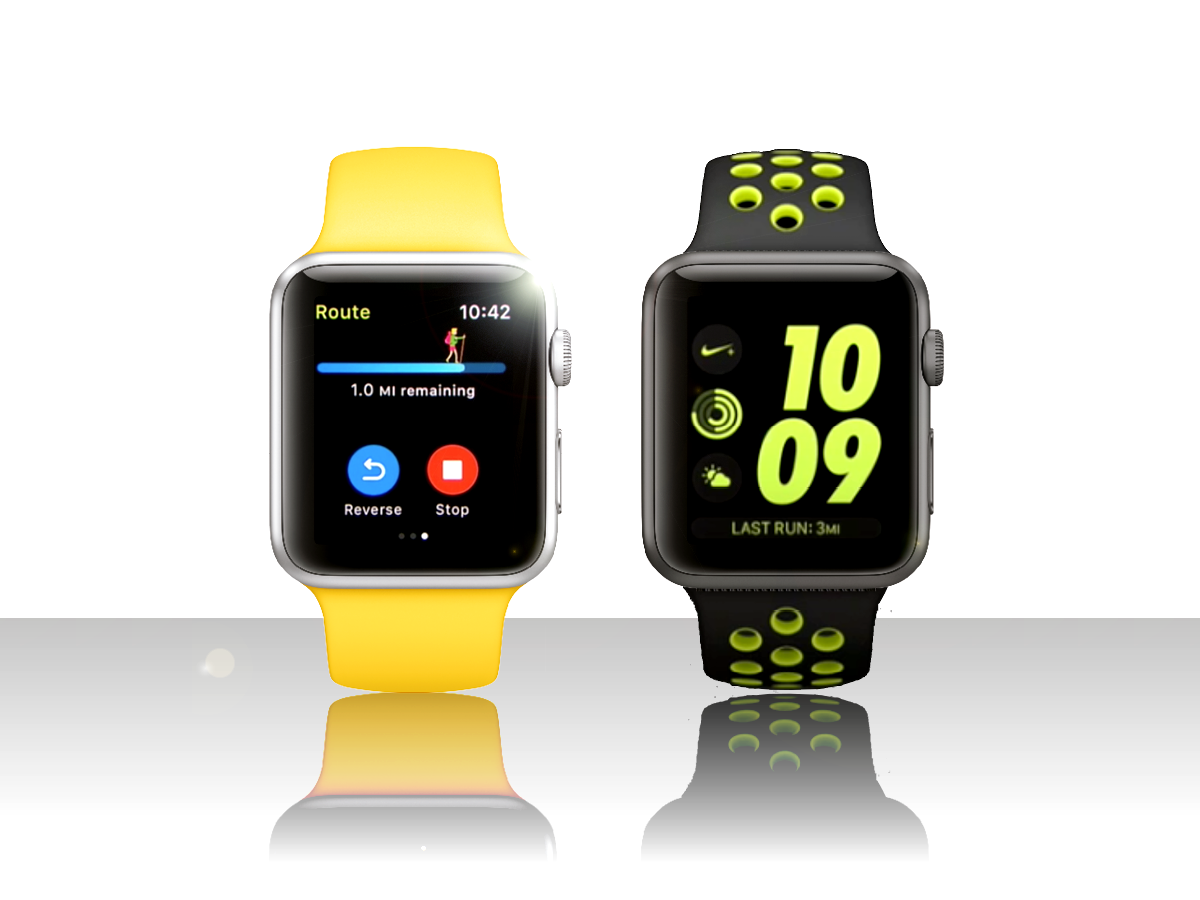 While the Series 2 doesn't have the standalone LTE support that some projected, it can do a lot more on its own now thanks to the addition of a GPS within the watch.
Before, you'd need your phone in your pocket to accurately track your location, which meant another thing to haul around when you just wanted to go for a run. Now, with the GPS inside, you can leave your iPhone at home and still get spot-on tracking results.
That makes the Apple Watch Series 2 a proper sport watch, and more stylish one than most. Plus, GPS inclusion means better directions on the go when you don't have your phone handy. Let's hope the battery life doesn't take a tumble during use, however.
Yes! Series 2 swims
Tied into the GPS functionality is another big boost: like the iPhone 7, the Apple Watch Series 2 is now waterproof, with numerous internal seals and water resistance up to 50m deep.
While the original Apple Watch can take a splash, meaning you can wash your hands without fear of killing the thing or even take a shower with it on, the Series 2 can dive into a pool with you or go into a lake when you're out on an impromptu swim.
In fact, swimming is one of the biggest new focuses for the Series 2, as Apple worked with pro swimmers and added new tracking modes for pool lanes or open water jaunts. Better yet, the speaker is designed in a way that it'll eject any liquids inside once you leave the water – a cool trick, but most importantly, designed to keep your hardware running right.
Maybe! Slick new looks
As a mostly technical refinement, the Apple Watch Series 2 looks fundamentally identical to the original Apple Watch – but there are new looks and styles to consider, of course.
If you're deep into the fitness world and have a love for Nike, the Nike+ Edition makes the Series 2 a more obvious sport watch, with a neon-yellow-peppered band with little cutouts, not to mention some added motivational messages and a special face.
Also, while the high-end gold versions aren't back, there's a beautiful new ceramic white Apple Watch Edition model on the high end, although the £1249 starting price could stop your ambitions right about there. You'll also find new Apple Watch Hermes models from the fashion brand, which start just a hair cheaper at £1149.
If you already love the look of your Apple Watch, or could augment it with one of the many different band styles and types available, then Series 2 probably won't grab you on looks alone. Nor will anyone know the difference unless you go ceramic or Nike+.
Yes! It's speedier
When the Apple Watch launched, it was so slow to load apps and data-related queries. With last autumn's watchOS 2, that thankfully improved as apps went native, but a speed boost could still be very, very helpful.
Thankfully, Series 2 implements a new dual-core processor that offers up to 50% more speed overall, and enables slightly more graphics-intensive experiences – although we're still talking about a tiny smartwatch screen. You'll probably just be happy to ditch some of the lag.
Also, interestingly enough, the original Watch line is being updated with the dual-core chip going forward, so new buyers of the discounted first-gen Watch will see the improvements as well. Granted, neither of those things help your slower smartwatch. (Sorry.)
Maybe! Bright and beautiful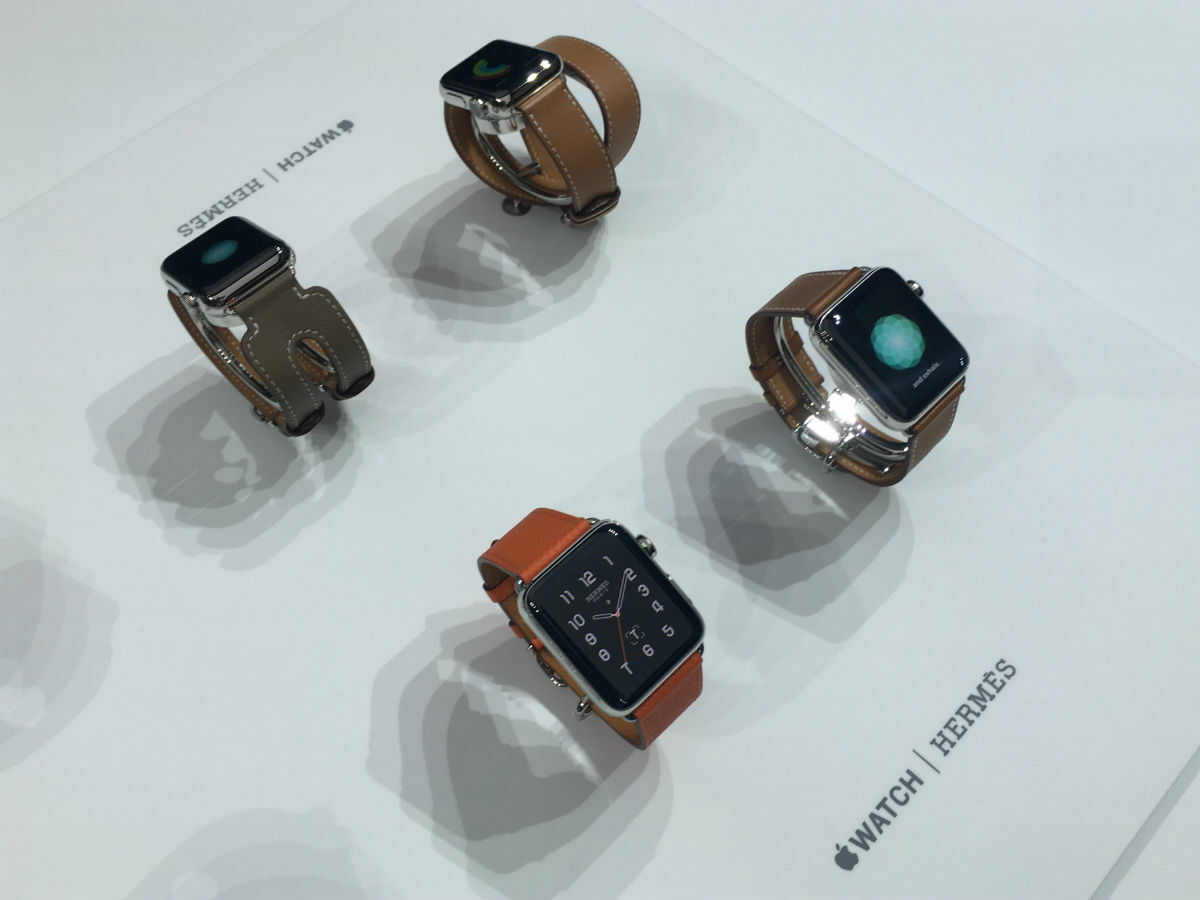 It can be tough to get a good read of the Apple Watch's face, especially in direct sunlight, but that looks to change with the second-gen model. Apple has boosted the brightness of the AMOLED screen to 1000 nits, which is double the previous tally and makes it the brightest display Apple has ever produced.
That's a lot of brightness, but it ought to alleviate most visibility issues. Like the GPS, however, we just hope there's no battery life punishment on the other end of that. Visibility on the original Watch is great most of the time, anyway, so you probably don't want to chuck the first-gen watch just for a brightness boost… but it's a nice added perk here.
No! All get watchOS 3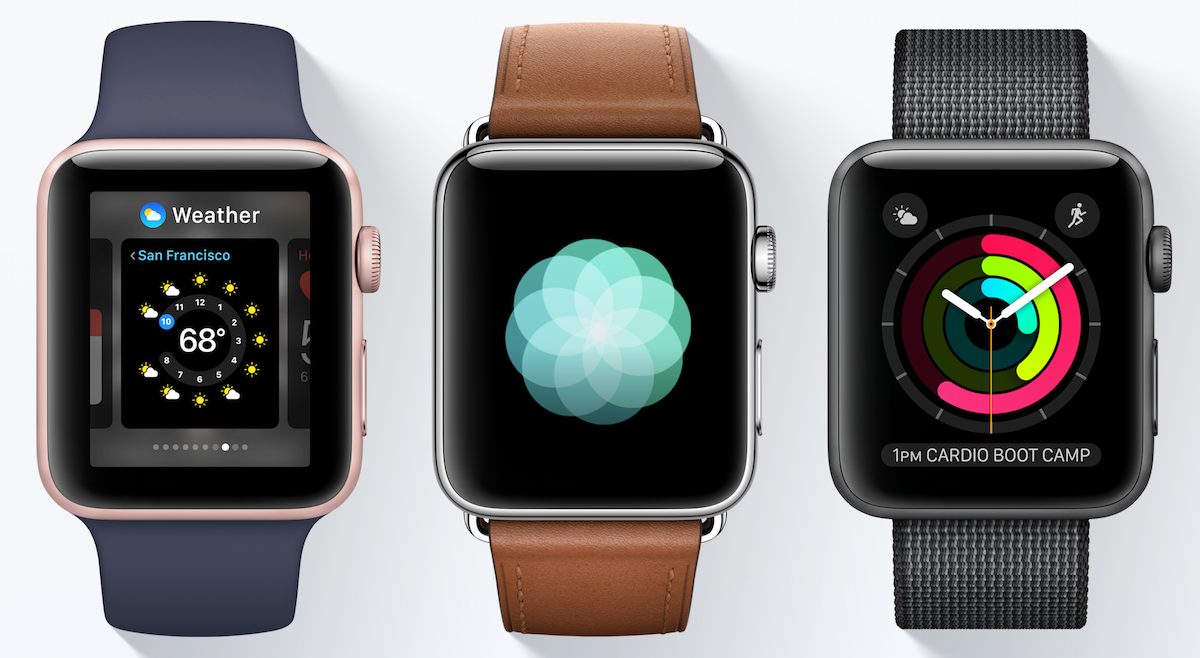 Looking for a good reason not to jump up to the Series 2? Next week's release of watchOS 3 might do the trick – or it might prompt you to wait and see, at least.
Apple's next wearable OS is coming to all Apple Watch models, and it brings a wealth of updates that collectively transform the Watch experience. You'll get faster access to your favourite apps, new and more customizable watch faces, activity sharing, enhanced messages, and more independence from your phone overall. It'll even help you take a few minutes for some deep breathing exercises.
All told, it could be enough to make your current watch feel like new, although we'll have to see how speedy it all is in action. Given all that, you might hold tight on pre-ordering the Series 2 and check out how watchOS 3 improves your existing hardware.
Initial verdict: Worth the upgrade?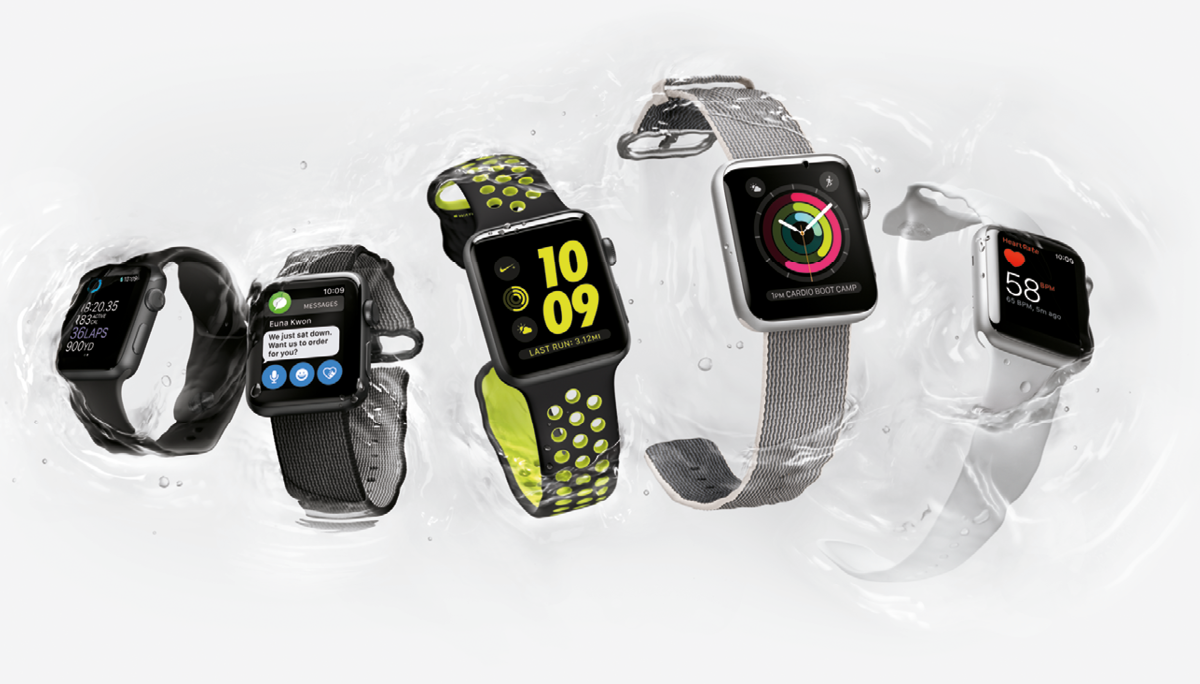 For anyone who spends a lot of time running, swimming, or otherwise being active, the Apple Watch Series 2 is a very tempting proposition. While similar to the original Apple Watch in many respects, Series 2 shifts its focus significantly towards empowering and tracking all kinds of fitness, with the Nike+ Edition particularly primed in that respect.
On top of that, you'll also see a potentially big performance boost, along with a twice-as-bright screen. Both of those upgrades could go a long way towards making the Apple Watch a much more helpful and effective ally in your day-to-day life.
However, if you don't want a fitness tracker on your wrist (or another one, perhaps), or you're someone who doesn't spend a lot of time actually using the Watch, these upgrades may not seem essential. They're all beneficial enhancements, but the free watchOS 3 update might bring even more useful perks than you'll get for a few hundred more quid.
Our recommendation? Unless you're gung-ho about fitness and see Series 2 as what you always wanted the Apple Watch to be, give watchOS 3 a couple weeks and reconsider then.
More like this: Apple's mobile hotspot could keep your Watch connected when you have no iPhone