Apple Watch history: the evolution of the must-have wearable
A lot has changed since the first Apple Watch was released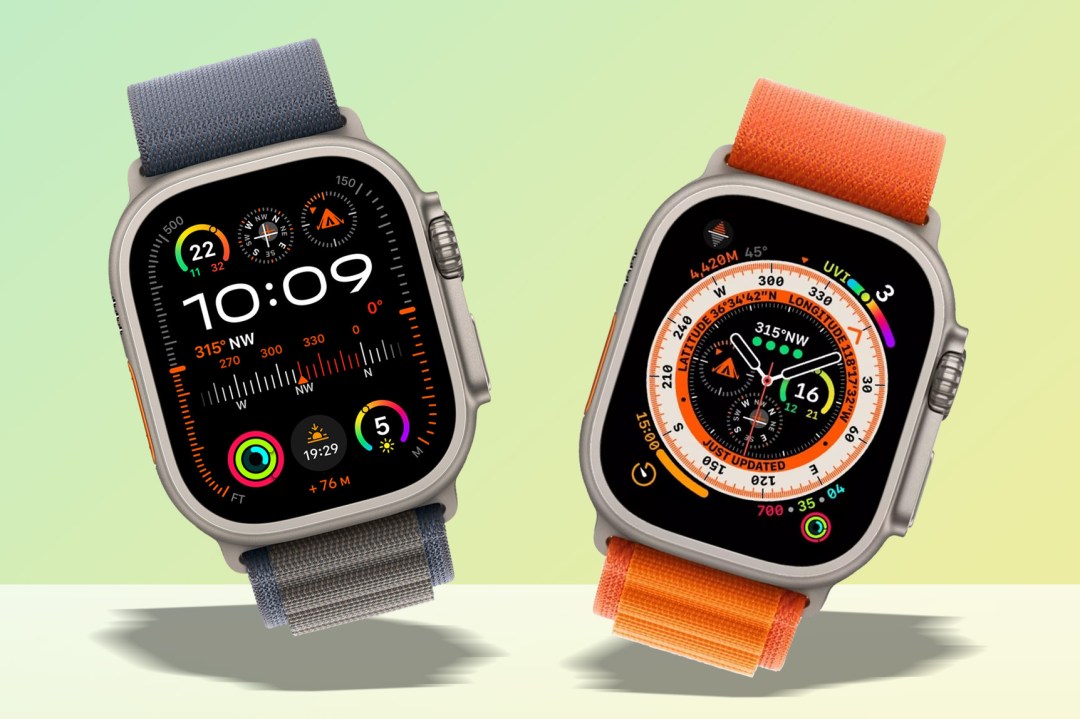 The Apple Watch has come a long way since it was introduced. It has significantly improved over the past decade, making it one of the most sought-after wearable devices today.
The Apple Watch was unveiled in 2014, and since then, it has gone through several iterations, each more advanced than the last. The device's evolution has been remarkable, with Apple introducing new features and capabilities with every new release, including the all-new Apple Watch Series 9 and Apple Watch Ultra 2.
How did it all begin? Let's trace the Apple Watch's evolution over the past decade, from its debut to its current status as a crucial tech item.
The original Apple Watch: first impressions, expensive options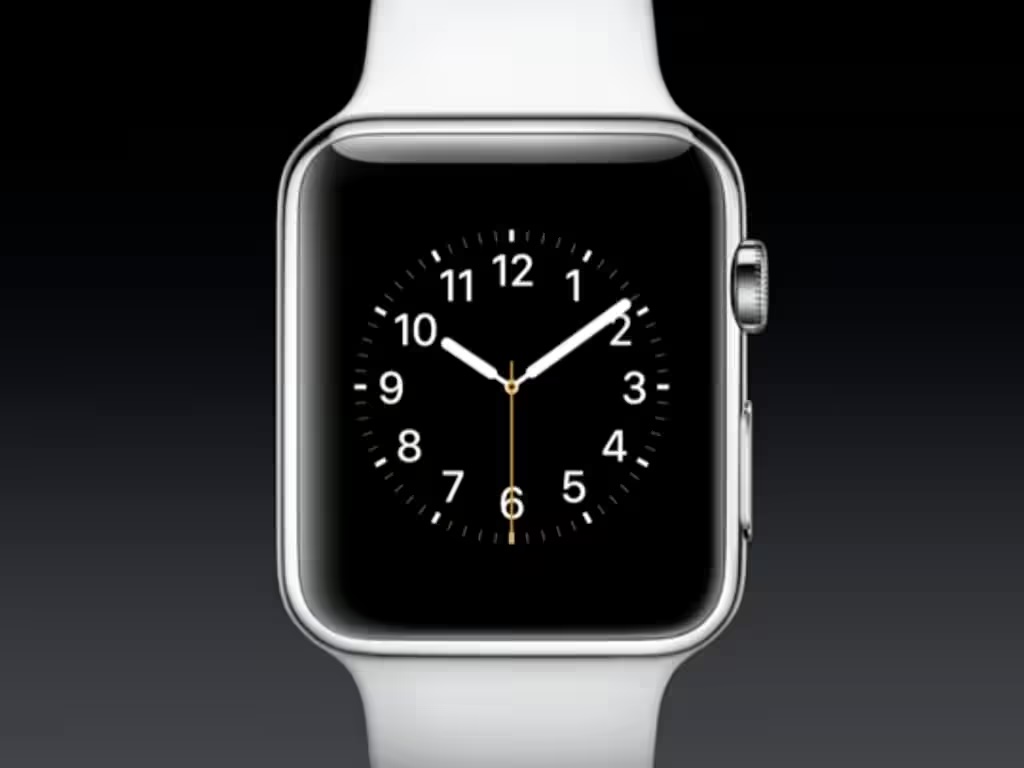 When the Apple Watch debuted alongside the iPhone 6 in September 2014, it was an epic breakthrough in wearable technology. A super cool design and potential wowed everyone, even though some wondered if we really needed another device in our already tech-crazy lives. One thing we all knew for sure: the Apple Watch was no ordinary timepiece.
One of the most impressive features of the original Apple Watch was how it changed how we interacted with technology. With the ability to receive and reply to notifications, users were no longer chained to their phones and could stay connected effortlessly. This meant they could easily keep track of important messages and alerts without interrupting their day.
The Series 0 version of the Apple Watch was about keeping users fit and healthy, helping them monitor their steps, calories, and heart rate, and even giving them gentle reminders to get up and move around. It was the ultimate fitness partner on your wrist!
The design of the original Apple Watch was sleek and modern, with a square face and various band options to suit different styles. It departed from traditional watch designs but retained a classic and timeless feel. The user interface was intuitive and easy to navigate, with a digital crown allowing users to scroll, zoom, and navigate easily.
A good start
The first Apple Watch made a big impression on everyone and proved how amazing wearable technology can be. It began a new era for wearables and inspired all kinds of advancements in the following years. The watch was innovative because it combined style and functionality like never before.
If you wanted to get your hands on an Apple Watch when it first came out, the price depended on which band and model you picked. The cheapest option was the Sport Band version, which was made with lightweight aluminium. On the other end of the spectrum was the ultra-luxurious Apple Watch Edition, crafted with 18-karat gold and started at an outrageous $10,000/£8000.
Apple Watch history: design changes through the years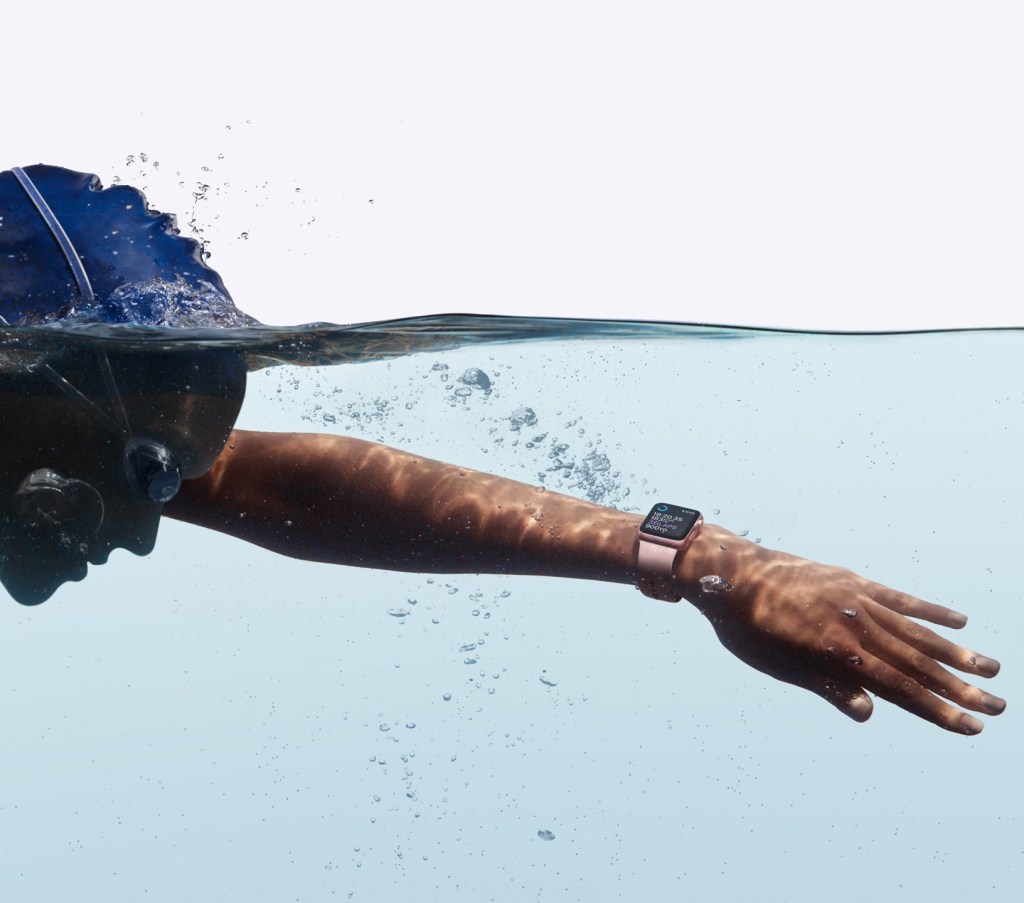 Over time, the Apple Watch has evolved and adapted to meet its users' changing needs and preferences. Each new generation has brought unique and innovative features to the table. However, the most significant transformation occurred with the Apple Watch Series 2 launch in 2016, which introduced a water-resistant design and built-in GPS. This upgrade allowed fitness enthusiasts to wear the watch during water-based activities and track their workouts without needing an iPhone.
Is bigger better?
In 2018, the Apple Watch Series 4 revolutionized the device's appearance with a sleek and modern design. It featured a larger display, thinner bezels, and curved corners, providing a more immersive user experience by displaying more information on the screen. The digital crown was also upgraded, providing a more tactile experience with haptic feedback.
Apple's commitment to providing diverse options for users continues with the launch of the Apple Watch Series 6 and Apple Watch SE in 2020. The Series 6 maintained the design of its predecessor but added new colors and finishes, including a striking Product(RED) version. In contrast, the Apple Watch SE offers a more budget-friendly option for those seeking the latest features without the high price tag. This range of options caters to various preferences and budgets, ensuring everyone can find an Apple Watch that suits their needs.
Users can choose from various bands and accessories to further personalize and express themselves through their Apple Watch. Leather straps, metal bracelets, and sporty bands offer options for every occasion and style. However, Apple discontinued the production of leather bands in 2023 and introduced "FiberWoven" bands made from 68% post-consumer recycled content. This environmentally friendly alternative highlights Apple's commitment to sustainability and allows users to showcase their individuality more sustainably. The Apple Watch's evolution and range of options have made it a device that caters to users' needs and preferences.
Apple Watch history: from health and fitness trackers to standalone device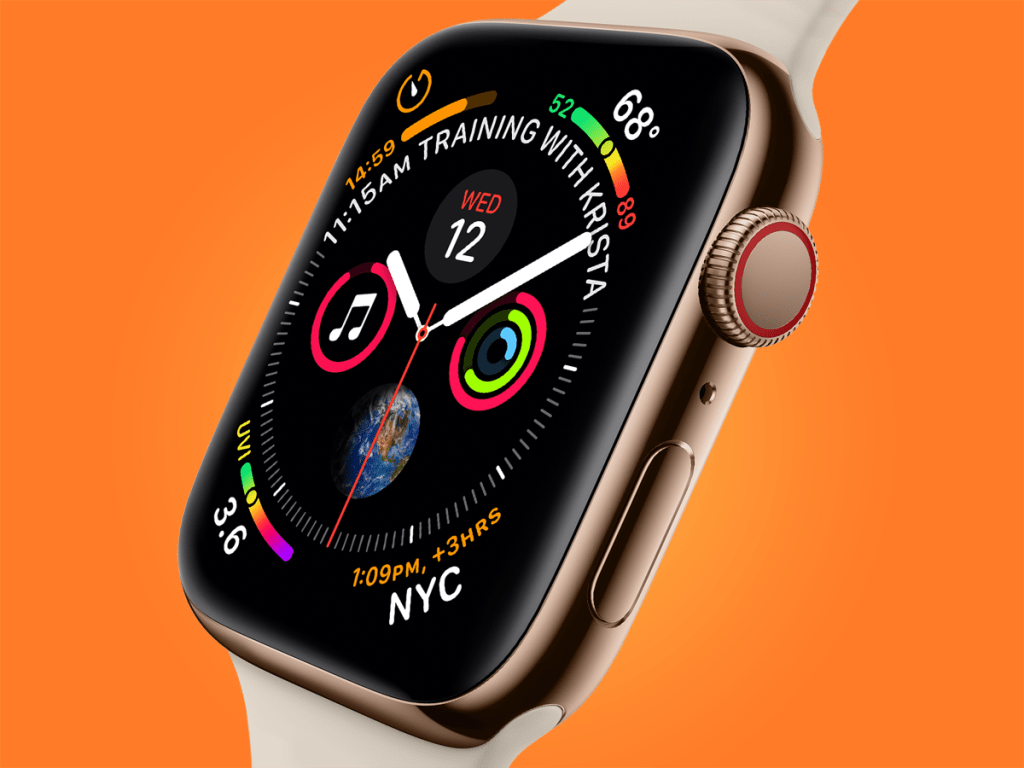 Over the years, the Apple Watch has evolved remarkably, transforming from a basic tool for tracking health and fitness to a versatile device that can handle various tasks. While its primary function focuses on health and wellness tracking, the Apple Watch has become an indispensable companion for daily activities.
One of the most significant milestones in the Apple Watch's transition to a standalone device was the introduction of LTE cellular connectivity, which enabled users to make phone calls, send messages, stream music, and utilize apps directly from their wrists without their iPhones. This game-changing feature allowed users to remain connected and access vital information while on the move, even if they didn't have their phones nearby.
The Apple Watch has continued to improve its standalone functions with each new generation, introducing remarkable features like the ability to take electrocardiogram (ECG) readings directly from the wrist in the Series 4 model. This breakthrough in healthcare technology offers individuals convenient and proactive heart health monitoring and valuable insights to improve their overall well-being.
Other features
Beyond its health and communication capabilities, the Apple Watch has become a central hub for various applications and services, quickly incorporating them into daily routines and allowing quick and effortless interactions. It enables users to control smart home devices and make contactless payments through Apple Pay, all while remaining connected and informed.
As the Apple Watch progresses, it is predicted to become even more self-reliant and proficient, with the buzz surrounding potential features like blood glucose monitoring, sleep tracking, and temperature sensing generating excitement among Apple fans. The possibilities for the Apple Watch to transform into a highly advanced health monitoring tool are immense, potentially revolutionizing how individuals care for their overall health and well-being.
Improvements in technology: faster Processors, better battery life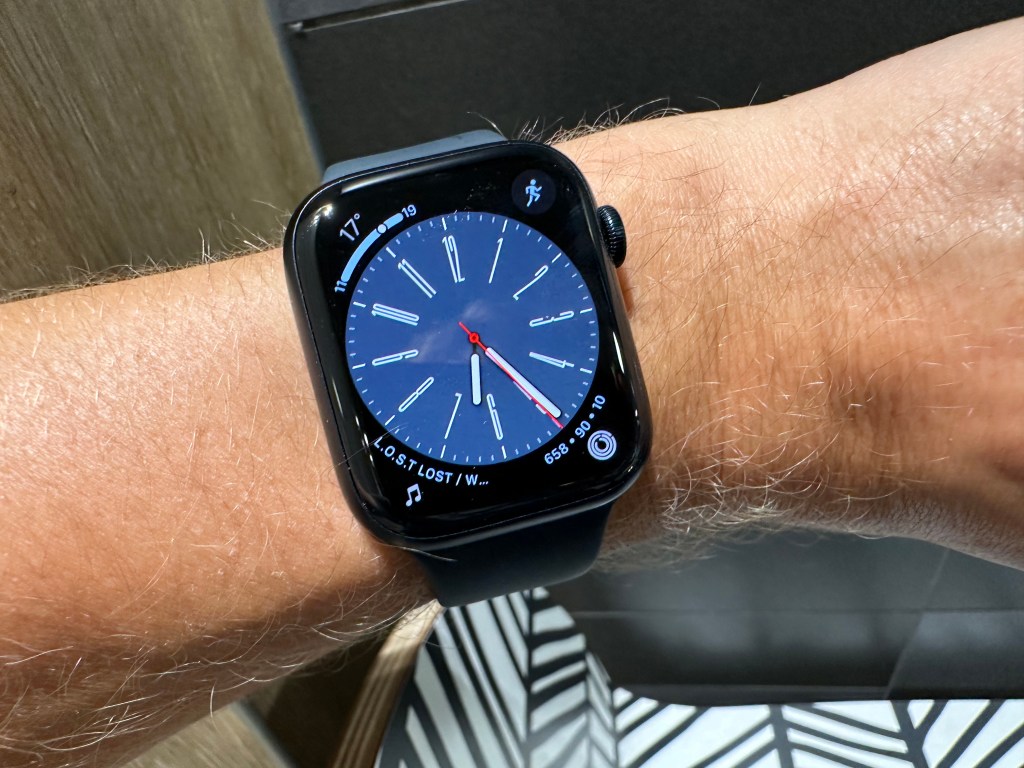 The Apple Watch has come a long way since its introduction in 2015. It's impressive how far the technology has advanced, and the experience for users has improved drastically. The processing power is one area where significant progress has been made. Every new generation has showcased a more robust chip than the previous one. The dual-core S1 chip was surpassed by the S2, S3, etc., and most recently, the S9 SiP in the Apple Watch Series 9 and Apple Watch Ultra 2. With these more potent processors, the user can experience smoother animations, faster app launches, and seamless multitasking, which is pretty neat!
Battery life is another crucial area where the Apple Watch has shown steady progress. The first edition was a bit of a hassle since it needed nightly charging due to its inability to last a full day of use. However, Apple has steadily worked to improve the battery life of each generation. For example, the Apple Watch Series 9 promises 18 hours of use between charges, which is a pretty impressive feat. However, the Apple Watch Ultra has taken it to the next level, offering a whopping 36 hours, which is truly remarkable. These significant advancements make the Apple Watch even more indispensable and cement its place as one of the top smartwatches in the market.
Always On
One of the most noteworthy features is the Always-On Retina Display, which allows you to glance at the time and your notifications without raising your wrist or tapping the screen. This feature, which arrived on the Apple Watch Series 5, is made possible by a low-temperature polysilicon and oxide (LTPO) display, which adjusts the refresh rate based on your activity level. Plus, it's super handy in bright sunlight because the display always remains visible.
But that's not all! Apple has been continuously improving the functionality of the Apple Watch by introducing new sensors and features. For instance, the ECG app can detect irregular heart rhythms, and the Series 6 includes a blood oxygen sensor, which is just amazing. These advancements have pushed the boundaries of what a wearable device can do. With faster processors and better battery life, the Apple Watch is a must-have device for anyone wanting to stay connected and healthy.
Apple Watch history: most recent models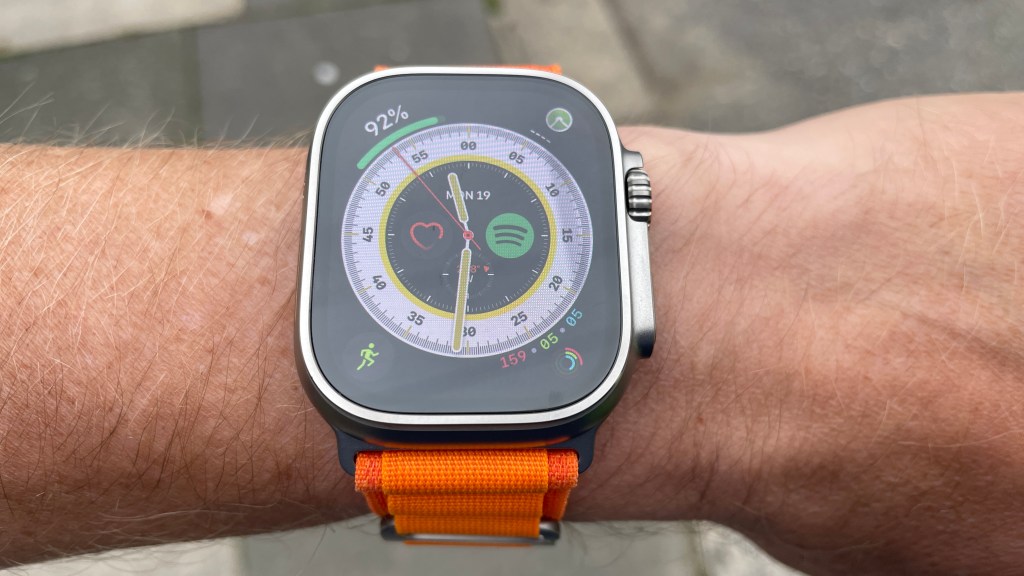 One of the most significant features of the Apple Watch Series 7 is its fast charging capability, allowing users to charge up to 80% of the battery in just 45 minutes. This feature is handy for those always on the go, as it reduces the time needed to keep the device charged. Additionally, the Series 7 introduced new workout features for fitness enthusiasts, such as advanced sensors to track blood oxygen levels, sleep patterns, and falls. The Apple Watch also added more workout options, including Pilates and Tai Chi, making it more versatile for fitness lovers.
In terms of design, the Series 7 featured a more durable and crack-resistant screen and slightly softer edges that gave it a refined look. The new design made the Apple Watch more comfortable to wear and less prone to damage. In 2022, the Series 8 was released, which introduced a temperature sensor for sleep tracking and cycle tracking for family planning. Additionally, the Series 8 had crash detection, and an updated Apple Watch SE 2 was released alongside it.
Apple also launched the first Apple Watch Ultra in 2022. This introduction marked a significant milestone in the history of the Apple Watch. The Apple Watch Ultra is one of the more expensive models, but it offers exclusive features that make it worth the investment. It was the first Apple Watch to feature a tough and rugged titanium casing with a natural finish. It also offered a larger 49mm case size and a flat sapphire front crystal. The model also offers an additional orange Action button on the opposite side of the digital crown and side button. The watch is designed for extreme activities such as endurance sports, elite athletics, trailblazing, adventure, and water sports.
The future of Apple Watch: rumored features and expectations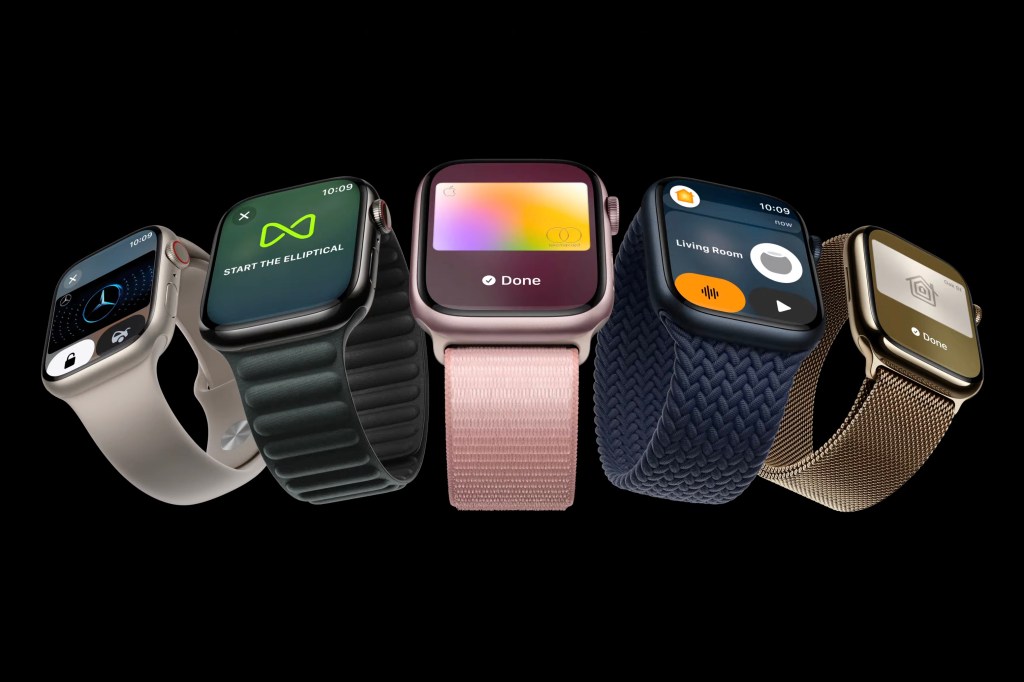 In September, Apple announced the release of two new smartwatch models, the Apple Watch Series 9 and Apple Watch Ultra 2. These devices are not very different from their predecessors in design and lack significant new features. The 2023 Apple Watches have a faster processor, and the watchOS 10 update adds significant new features.
Moving forward, one of the most talked-about features that could arrive on future Apple Watch models is blood glucose monitoring. For people with diabetes, this could be a game-changer. They could monitor their glucose levels from their wrist, which is convenient and non-invasive.
About the battery
Today, people always look for gadgets to make their lives easier and more convenient. One such gadget that has gained immense popularity over the years is the Apple Watch. The Apple Watch has come a long way since its first release, and with each new generation, Apple has brought new features and improvements to the table.
One of the most significant concerns that people have when it comes to their gadgets is battery life. The Apple Watch is no exception; users are always looking for ways to prolong the battery life to use it for longer periods without charging it frequently. Apple has been working tirelessly to address this issue, and with each new generation, the battery life has improved significantly. However, there is always room for improvement, and according to rumors, Apple is currently working on technologies that could further prolong the battery life of future Apple Watches.
Slowly improving
As technology continues to advance, the Apple Watch has the potential to become an even more advanced health monitoring device. The Apple Watch can track health metrics such as heart rate, exercise, and sleep. However, there are rumors that Apple is planning to introduce additional health sensors that could make the Apple Watch an even more comprehensive health monitoring device. Although very little is known about what to expect in 2024 and beyond, there are rumors of possible blood glucose monitoring.
Overall, the future of the Apple Watch looks promising. With rumored features like sleep tracking, blood glucose monitoring, and improved battery life, it's evident that Apple is committed to pushing the boundaries of wearable technology. Apple has always been known for its innovative products, and the Apple Watch is no exception. We can't wait to see what they will come up with next!
Apple Watch collaborations
Since the introduction of the first Apple Watch, Apple has collaborated with other iconic brands to release two special lineups. These have included the Apple Watch Hermes and the Apple Watch Nike.
The Apple Watch Hermes is a luxury product that combines the innovation of Apple with the design excellence of Hermes. It features unique design elements, luxurious materials, and exclusive customization options. If you value fashion and function equally, investing in the Apple Watch Hermes is worth considering. This luxury wearable device offers unparalleled levels of luxury, sophistication, elegance, and exceptional performance, albeit at a higher price point.
Previous generations of the Apple Watch Nike had unique faces. However, recently, the same Nike-designed faces have been made available to all Apple Watch owners. Nowadays, Apple Watch Nike models come with unique bands and the word "Nike" on the back. Overall, however, they are now similar to other Apple Watch models in their design and features. They even cost the same.
Current lineup
As of September 2023, Apple's smartwatch lineup includes the Apple Watch Series 9, Apple Watch SE 2, and Apple Watch Ultra 2, which each come with advanced features and functionalities that cater to different needs and preferences.
While these models are currently available directly from Apple, it's worth noting that older models, such as the Apple Watch Series 8 and Apple Watch Ultra, may still be available at third-party retailers, albeit at reduced prices while supplies last. So, if you're looking for a more budget-friendly alternative to the latest Apple smartwatches, you may want to consider checking out these older models.
The Apple Watch SE 2 is another budget choice. Despite its lower price point, the model still offers many of the features that make the Series model popular, such as fitness tracking, heart rate monitoring, and smart notifications. However, it does have some limitations, such as the lack of an always-on display and the absence of cellular connectivity. The Apple Watch SE was last updated in 2022, and it's expected to receive another update in 2024.