Apple iPhone 7 Plus vs iPhone 6s Plus: Should you upgrade?
Do this year's big perks warrant ditching last year's Plus?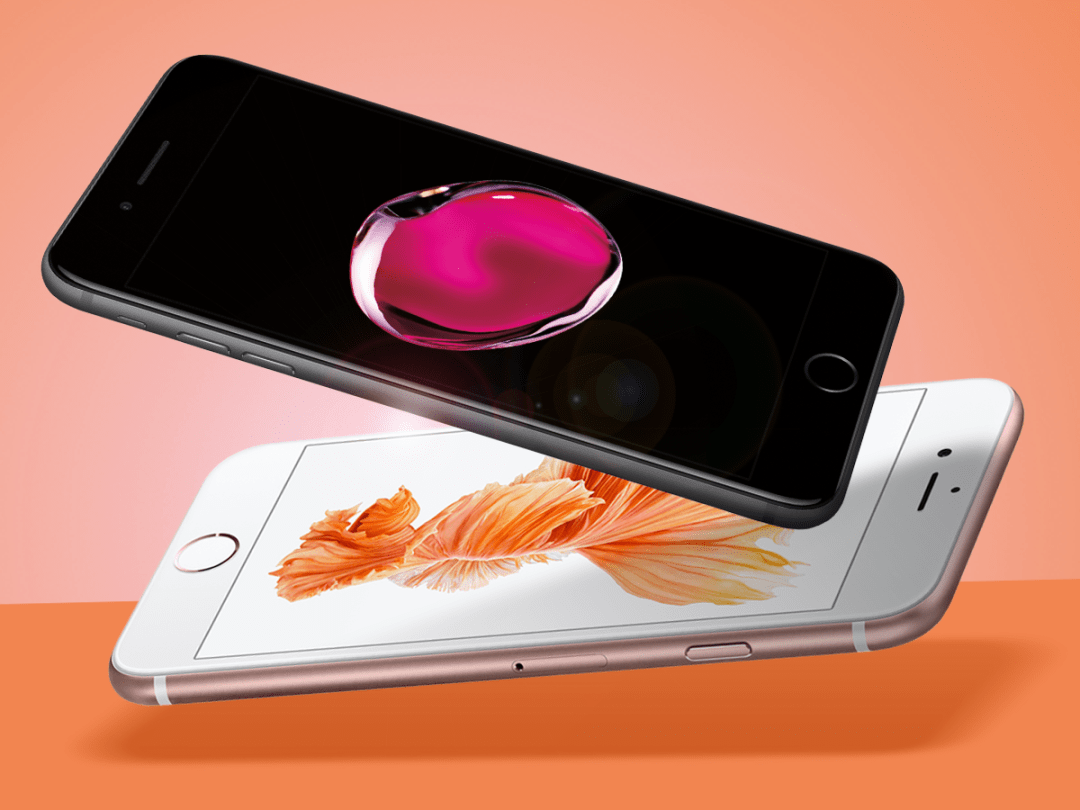 In case you haven't been following the news (or the months of rumours and hype), Apple revealed the iPhone 7 last week – and, of course, the larger iPhone 7 Plus.
The iPhone 7 Plus represents a larger leap in hardware and capabilities over the standard model, as exemplified by the exclusive dual-camera array and extra chunk of RAM within.
Still, if you're carrying last year's expensive and still very-capable iPhone 6s Plus, do you really want to shell out for a brand new Apple phablet? We've just posted our full review of the phone, so please allow us to guide you through this potentially wallet-busting decision.
Yes! Waterproof and more
It's been two years since the iPhone 6 Plus was released, so given Apple's usual release pattern, we should have a totally new iPhone design this year, right? Nope. As long rumoured, Apple instead opted to refine the current iPhone design again after last year's iPhone 6s Plus.
You'll see some tweaks here: the antenna lines that previously ran through the back are now curved along the top and bottom, which makes for a cleaner design. Add in the new black colour options (check out that Jet Black gloss), meanwhile, and you've got some fresh choices to consider.
Better yet, the phone is IP67-rated waterproof, which means you don't have to freak out every time it gets a few drops on it – or it drops into a puddle, for instance. It also has a new solid-state home button that doesn't actually push in, but still feels like it thanks to a subtle buzz from the Taptic Engine. It takes some getting used to, for sure, but it'll probably feel like second nature in a few weeks' time.
Maybe! Screen enhancements
It won't compete with the Quad HD screens of top Android flagships, but the 5.5in 1080p 3D Touch display from the previous Plus models is back and still looking quite fine. The size and resolution are the same this time around, but the tech is slightly enhanced.
The iPhone 7 Plus' display offers a wider colour gamut for more vivid and realistic imagery, which means photos taken with the camera should look spot-on when viewed on the phone screen. It's also 25% brighter, which means you shouldn't struggle to see the screen when out and about in broad daylight.
All told, these aren't make-or-break additions, but they make for a nicer viewing experience overall if you're upgrading from a previous iPhone – even last year's 6s Plus.
Maybe! More power to play with
Bumping up to the new A10 Fusion system-on-a-chip means the iPhone 7 Plus is more powerful than last year's A9-toting iPhone 6s Plus. More processing power means you can expect better gaming graphics, smoother performance with iOS 10, and no recurring issues with multitasking.
As we said in our piece on upgrading to the standard iPhone 7, the prospect of a boosted processor isn't that crucial to the average user: the iPhone 6s Plus is already plenty powerful, and the performance increases here are probably slight.
But with the iPhone 7 Plus, you also get a bump up from 2GB RAM to 3GB RAM, which makes it a slightly snappier phone than the smaller model. Benchmark tests show a notable improvement over the iPhone 7, although there isn't a big difference in day-to-day usage.
Again, none of these enhancements may be hugely noticeable, but anyone who craves the cutting edge might be more enticed by the hardware boosts in the larger Plus model.
Yes! Double the camera
Finally, a truly huge difference between the standard and Plus models beyond size and screen resolution: the iPhone 7 Plus adds a dual-camera array that isn't found on the iPhone 7, and it brings some seriously impressive perks.
Along with the 12-megapixel wide-angle lens from the iPhone 7, you also get a 12MP telephoto lens. You can switch between them at any time and get 2x optical zoom along with enhanced 10x digital zoom with the telephoto lens. And a software update will add a new Portrait feature that adds depth-of-field, bokeh effects, and what Apple says are DSLR-like quality results.
We'll have to see about that, but based on our initial testing, the iPhone 7 Plus' back cameras can easily hang with the Samsung Galaxy Note 7 and Galaxy S7 on image quality. We'll have to do some extensive comparison testing to get a proper verdict there, however.
And like the iPhone 7, you'll also find an upgraded 7MP selfie shooter on the front. Smile for the camera, eh?
Maybe! More storage and uptime
Like the iPhone 7, the iPhone 7 Plus is making up for one huge Apple deficiency in recent years: lacking internal storage. Kicking the 16GB starting level to the curb, the Plus starts off with 32GB and rockets upwards from there, with 128GB and 256GB versions also available.
If you grabbed a 16GB iPhone 6s Plus last year and have been kicking yourself ever since – and deleting apps and games every other day, most likely – then now might be the time to jump up to a higher capacity. At least 32GB is a fair amount to work with, and anything more is just icing on the cake.
Also, Apple says the iPhone 7 Plus should get about an hour more of battery life on a full charge compared to the 6s Plus. That's a smaller sum than the iPhone 7, which boasts two bonus hours over the standard iPhone 6s, but at least it's something.
And overall, the Plus offers more battery life and chugged along nicely in our testing. Unless you're running streaming video or top-tier games for hours on end, you'll have no problem lasting a full day with the iPhone 7 Plus.
Verdict: Worth the upgrade?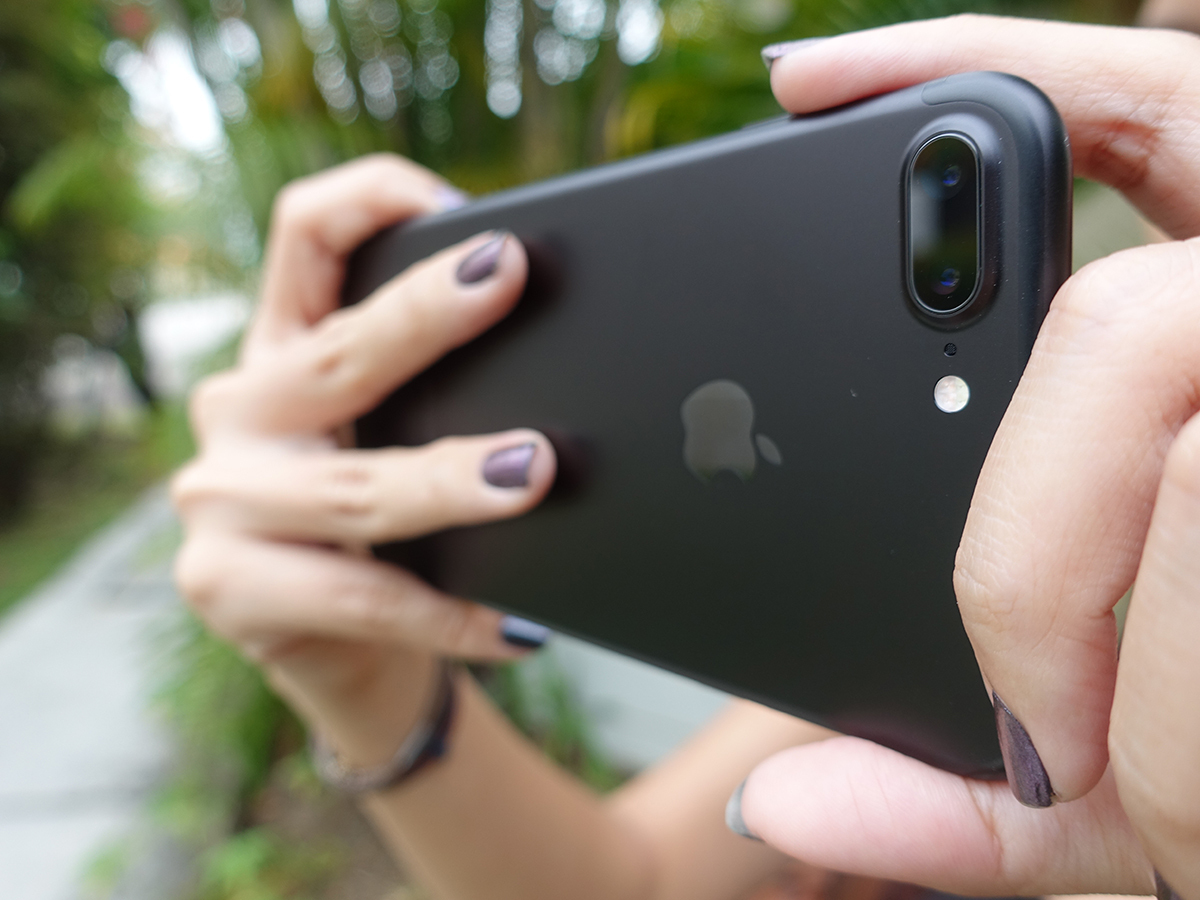 Annual phone upgrades usually aren't necessary when it comes to really expensive, feature-packed flagship devices, and that's especially true when the latest phone feels like a pretty moderate revision on the existing design. That's pretty much the case with the iPhone 7 Plus.
However, the upgrade feels a lot more worthwhile than with the standard iPhone 7 thanks in large part to the dual camera array. Not only does that make the Plus model feel like a bigger bump over the regular version, but the iPhone 7 Plus' camera could well be the best in the smartphone game today. It certainly looks that way based on our initial testing.
Between the massive camera upgrade and performance boost, the iPhone 7 Plus seems like a more worthwhile upgrade over the iPhone 6s Plus than the iPhone 7 is over the standard 6s. And honestly, it's the best iPhone that Apple has ever produced, assuming you can get a good grip on its massive frame.
Still, last year's phone is a powerful and worthwhile phone, so unless you're desperate to own the latest Apple gadgets, you may consider waiting until next year's surely-more-significant iPhone overhaul. That's especially true given the exaggerated UK pricing for the Plus, which starts at £719 and goes up to a staggering £919.