Apple AirPods Pro 2 latest
It looks like the new version of the noise-cancelling true wireless earbuds is set to launch very soon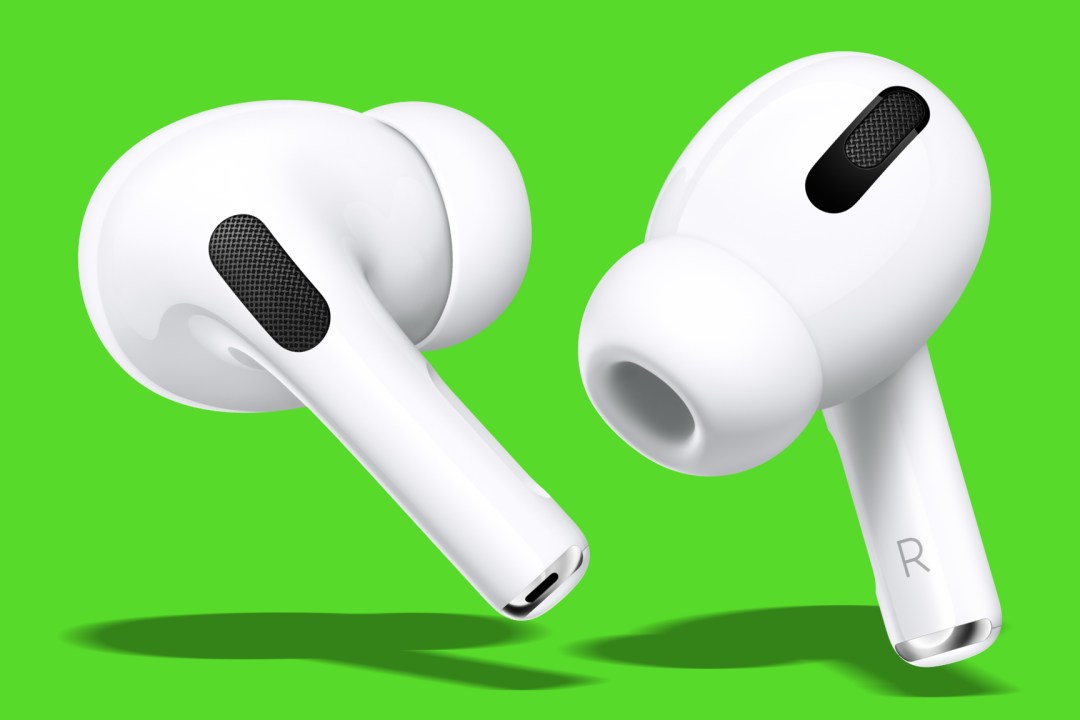 UPDATE: Apple's AirPods Pro 2 have finally been announced.
Original feature continues below
AirPods Pro 2 were definitely due a major update sometime soon, with the first generation of more premium Apple headphones first launching in 2019 – over 1000 days ago before 2020 hit us all for six.
All the AirPods Pro 2 rumours have predictably pointed towards a 2022 release date with a brand new design and a host of bolstered specs like improved noise cancellation and, crucially, hi-res audio to take advantage of the top quality streams from Apple Music. Our AirPods Pro get a regular airing and we can can only surmise that they've sold so well over the last few years that Apple hasn't felt the need to change them.
Quietly, the company unveiled an incrementally updated version of the AirPods Pro in 2021, but it was actually their case becoming compatible with Apple's MagSafe charging tech that was the only upgrade – the buds themselves stayed the same. The AirPods Pro 2 would therefore be the first full update the product has received since the launch of the true wireless earbuds.
The new AirPods Pro failed to appear at the Apple Spring event 2022 back in March, but could they finally launch alongside the iPhone 14 on 7 September? Here are all the latest AirPods Pro 2 news including the new earphones' rumoured price, new features, specs, design and much more.
Release date and price
The absolute latest AirPods Pro 2 release date news comes to us from Apple analyst Mark Gurman, via his Power On newsletter for Bloomberg (H/T MacRumours). Having previously predicted that Autumn 2022 would see the launch of the new Apple earbuds, he has since doubled down, saying that this Wednesday would be the big reveal. The 7th of September is also when the iPhone 14 is set to arrive, so the timing makes perfect sense.
As to whether the launch will be accompanied by new AirPods Max colours – and maybe even a price drop – that remains to be seen.
As well as Gurman's strong track record on all things Apple, this rumour is lent further credence by the fact other experts back it up. In one of his respected research notes (via MacRumours), Ming-Chi Kuo of TF International Securities claimed that Apple was lining up the AirPods Pro 2 for a Q4 2022 release and that guidance hasn't changed.
That would make all kinds of sense (and explain recent AirPods Pro price drops), as it would allow them to be revealed at the Cupertino-based company's confirmed iPhone launch event on 7 September, before entering the wild later that month.
The prediction is roughly backed by an even older AirPods Pro 2 leak from Twitter tech tipster @FrontTron, as the iPhone's traditional September event falls at the end of Q3.
In terms of the AirPods Pro 2 price, there haven't been any concrete leaks as yet, so all we have to go on is the cost of the current-gen AirPods, which sell for £239/$259. With the AirPods Max costing £549, there's definitely scope for Apple to hike the price of the AirPods Pro 2 – though surely not by too much?
Features
It was originally thought the new AirPods Pro 2 were set to arrive with a Lightning charging port as opposed to USB-C, but a report from 52Audio suggests that has now changed. The site has a less-than-perfect record when it comes to rumours and leaks, so take this one with a pinch of salt, but given recent EU directives, USB-C does make sense. A single charging standard would cut down on e-waste, and allow owners to charge their earphones with the same cable they already use for their iPad or MacBook. The addition of USB-C has also been supported by Ming-Chi Kuo, a highly rated analyst from TFI Securities who has stated that all AirPods will have USB-C charging cases next year. The new AirPods Pro 2 will, of course, also still have MagSafe wireless charging.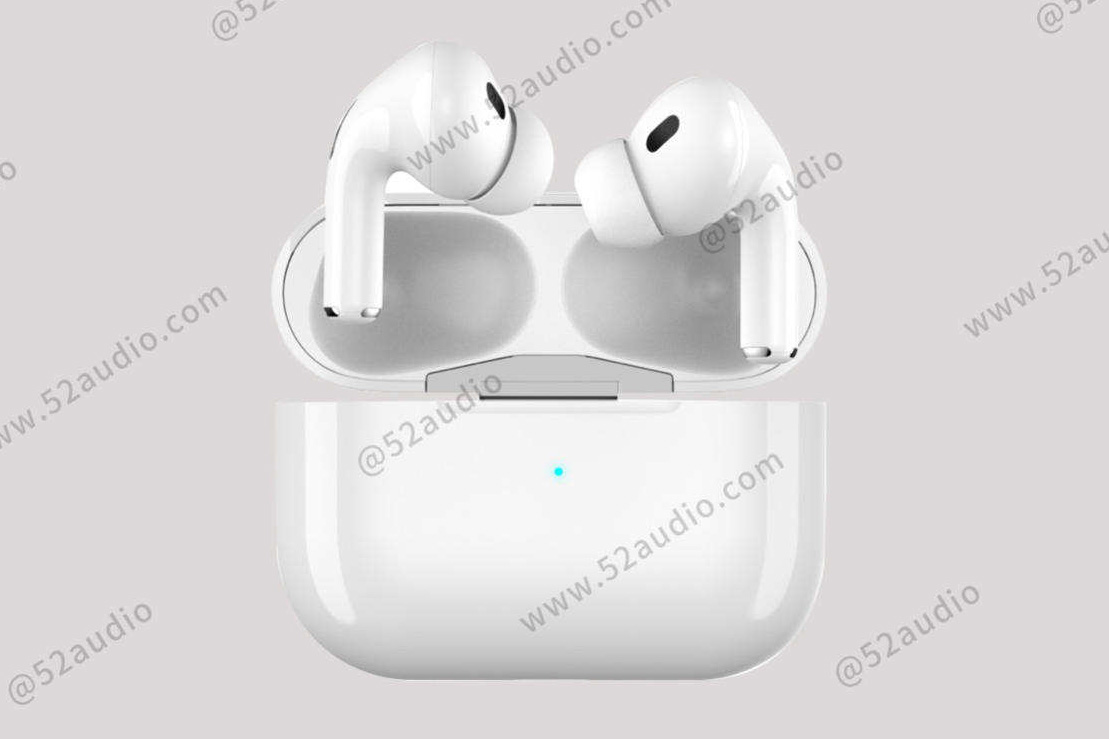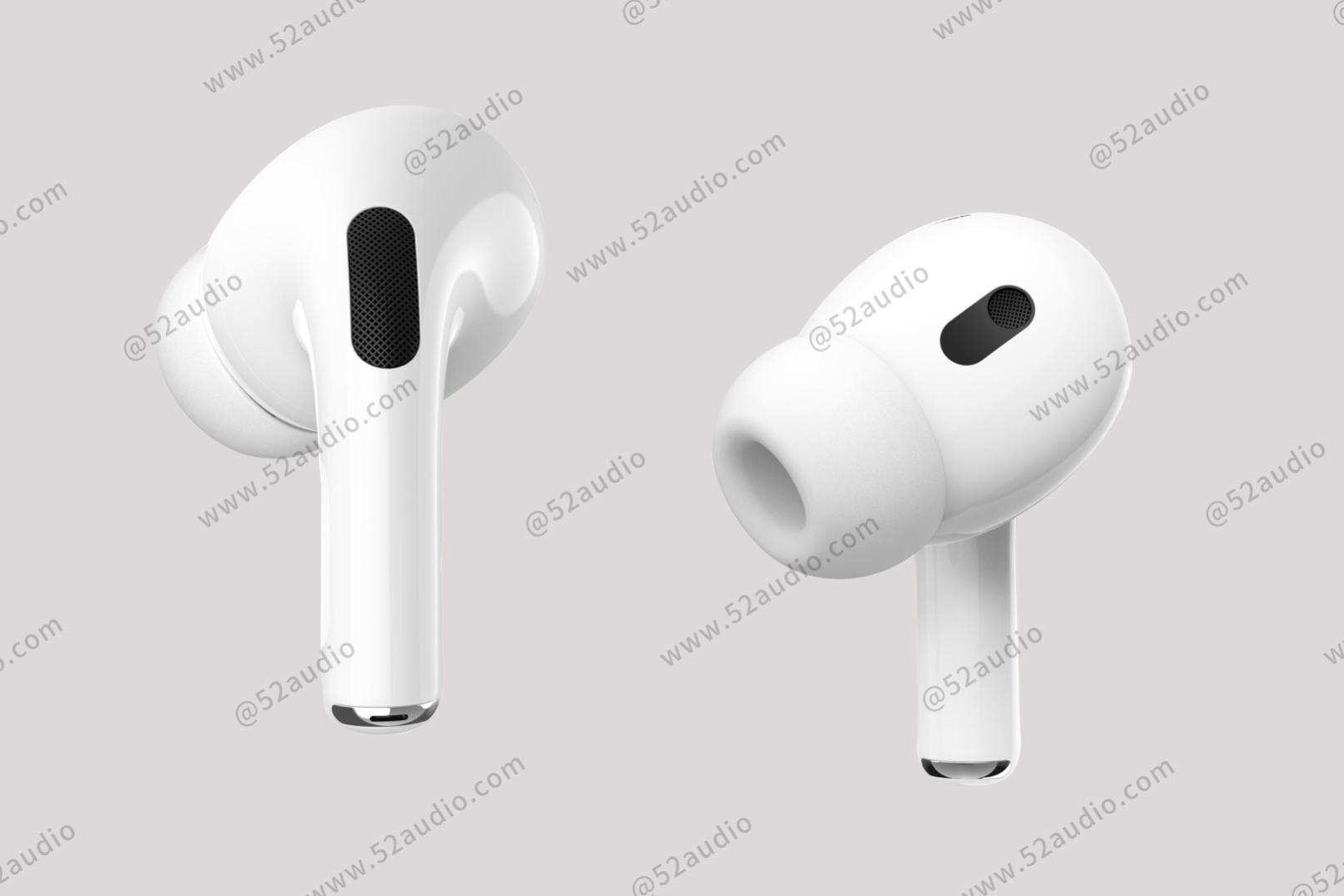 Also rumoured as part of 52Audio's infodump is the addition of temperature and heart rate detection, compatibility with the Find My iOS app, and an updated H1 chip, for improved ANC and reduced power consumption. Interestingly, there's even talk of the AirPods Pro 2 working as a hearing aid, although no other source has suggested this functionality. However, a subsequent report from Bloomburg's Mark Gurman suggests that neither the ability to record heart rate or track body temperature will make the cut for this year's version. He didn't on the other features mentioned in the 52Audio story.
Much has been made of a new Apple patent spied by AppleInsider for a 'wireless earbud with pose detection', but we're not sure why, as the blog clearly states that Apple is "researching" the technology. Patents like the one mentioned are firmly future-facing, and as such we'd be very surprised if that specific feature made its way to the new AirPods.
That said, fresh fitness functionality may be among the new AirPods Pro features we see (hopefully) later this year. For reliable AirPods Pro 2 rumours, it's worth going back to 2021 and a Bloomberg report by Apple insider Mark Gurman. Back then, the tech pundit offered up a string of predictions, including a 2022 AirPods Pro 2 release and the inclusion of "updated motion sensors with a focus on fitness tracking".
That broadly chimes with a number of previous reports, including one from DigiTimes, pointing to the inclusion of ambient light sensors in the new Apple earbuds, which could enable enhanced biometric fitness tracking – things like blood oxygen levels spring to mind. Twitter tipster @LeaksApplePro shared a similar scoop last year, albiet one now tainted by the inaccuracy of his AirPods Pro 2 release date guess.
For his part, Kuo says that the second-gen AirPods will be a major overhaul of the product, coming with a "significantly upgraded" chip that could – in an ideal world – bring hi-res audio to Apple's premium earbuds, as well as a new design and fitness tracking features.
Hi-res audio has been something of a glaring omission on the premium AirPods to date, especially given that Apple Music now supports lossless 24-bit playback – and the current AirPods Pro support other audiophilic standards like Dolby Atmos. It's the final major new AirPods Pro 2 feature we'd like to see and one Kuo says will be delivered in the form of support for Apple's Lossless Audio (ALAC) codec.
The latest LC3 spec of Bluetooth LE has also now been published which promises much better quality audio at lower data rates.
Design
The 2022 AirPods Pro redesign would be the other major talking point, with Apple thought to be mulling killing off the infamous stem associated with the AirPods since their inception, though it must be said that the stems on the Pros and AirPods 3 are much reduced.
Often jokingly said to resemble electric toothbrush heads, the AirPods would be reimagined more in the style of the Beats Fit Pro or Samsung Galaxy Buds with a more ear plug-like look.
The latest on this front comes from the Audio52 report, which shows renders of the new AirPods based on leaked info, complete with stems. This is in contrast to Kuo's report, and while the Asia-Pacific supply chain specialist has a mixed track record when it comes to his predictions, Gurman also posited last year that a new look for the AirPods Pro 2 is likely on the cards.