5 of the best tents – reviewed
Whether you're after a bargain buy for a festival or a mansion-sized monster for a holiday, you'll find your ideal bit of canvas in our group test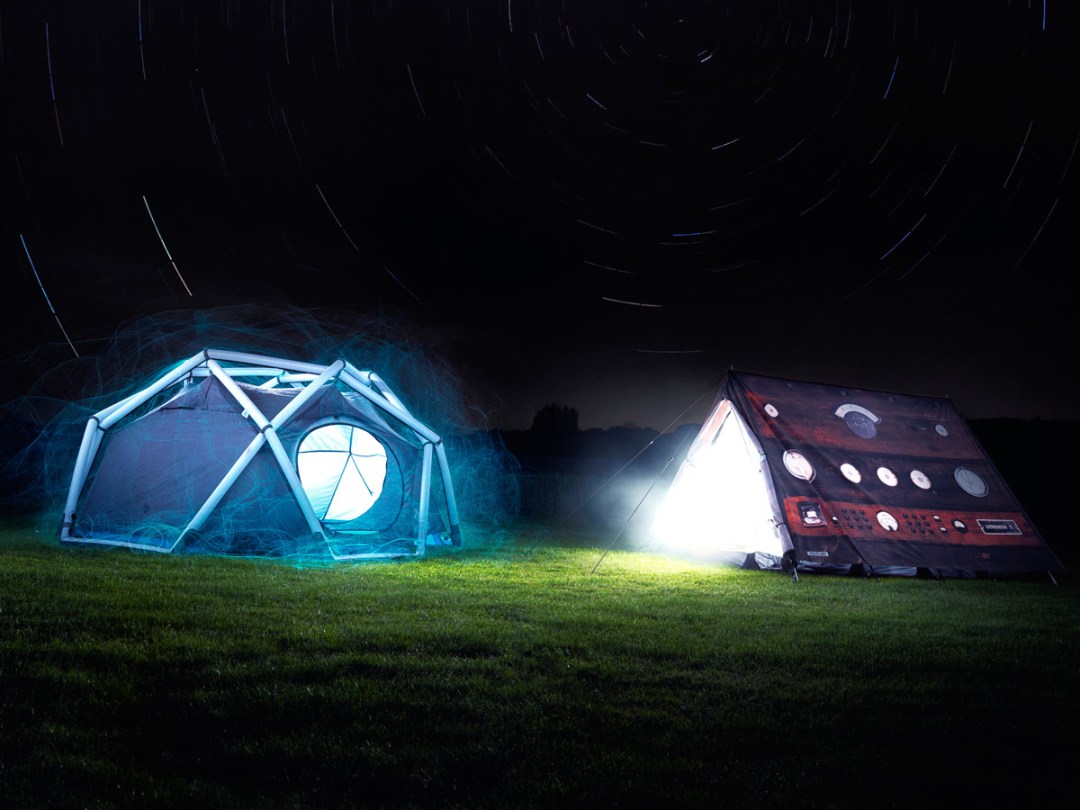 It's the same every summer: you dig out your tent from the depths of the shed only to find that in the 12 months since you last used it, it's developed mould. And that hole hasn't sealed itself. And it really, really smells.
There's only one thing for it – you need to buy a new one.
Well, even tech-loving future-thinkers like ourselves need to decamp to the wilds with only a canvas hat for a home sometimes, so we took five of the best options out to a suitable field and set up camp. 
There's something here for every need and every budget, so settle down for an in-tents read. In-tents. Intense. Get it? Oh forget it. Here's the first review.
Zempire Hubble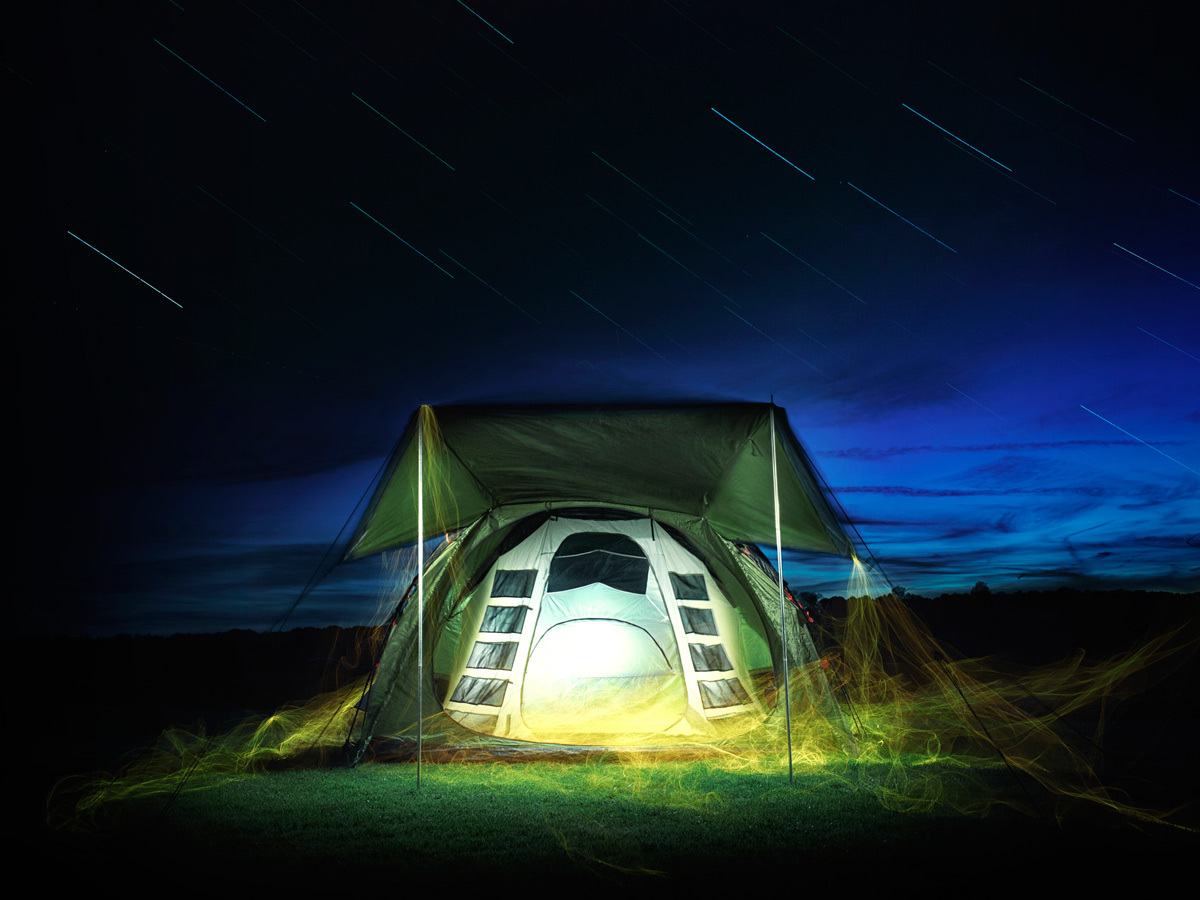 I need space. My family is expanding, as is my waistline. But I now have a car roof box, not a rucksack, so can opt for the most capacious camping house. A family tent, with excess room to swing a hypothetical cat.
The Hubble is heavy and fiddly to erect, but it has a separate bedroom and a shady awning – both necessities for a family man. It also has windows, so I can peer out at the pouring rain and wonder why I ever decided to go camping.
Peeling back the waterproof top sheet, meanwhile, reveals the starlight roof: three large weatherproof panels so you can bed down and stare at the night going by. Or, more likely, the clouds.
Simon Osborne-Walker, editor, Stuff magazine
Buy the Zempire Hubble here for £520
Stuff says ★★★★✩
Outwell Fusion 200
Pop-up tents used to be camping's disposable cameras, abandoned in fields as sad monuments to a festival's passing. The Fusion 200 represents a new breed; ones that explode into a sturdy, porch-equipped design, rather than tracing-paper huts.
The Outwell's flysheet is separated from its inner to help reduce condensation, and the windows are ideal for waving at those still pitching old-school tents.
Once it was unleashed, I simply banged a few pegs to guy it down and headed off for an ice cream. The only dampener was wrestling my way into last place in the packing test – pop-ups remain a proper pain to pop-down.
Mark Wilson, features editor, Stuff magazine
Buy the Outwell Fusion 200 here for £130
Stuff says ★★★★✩
Heimplanet The Cave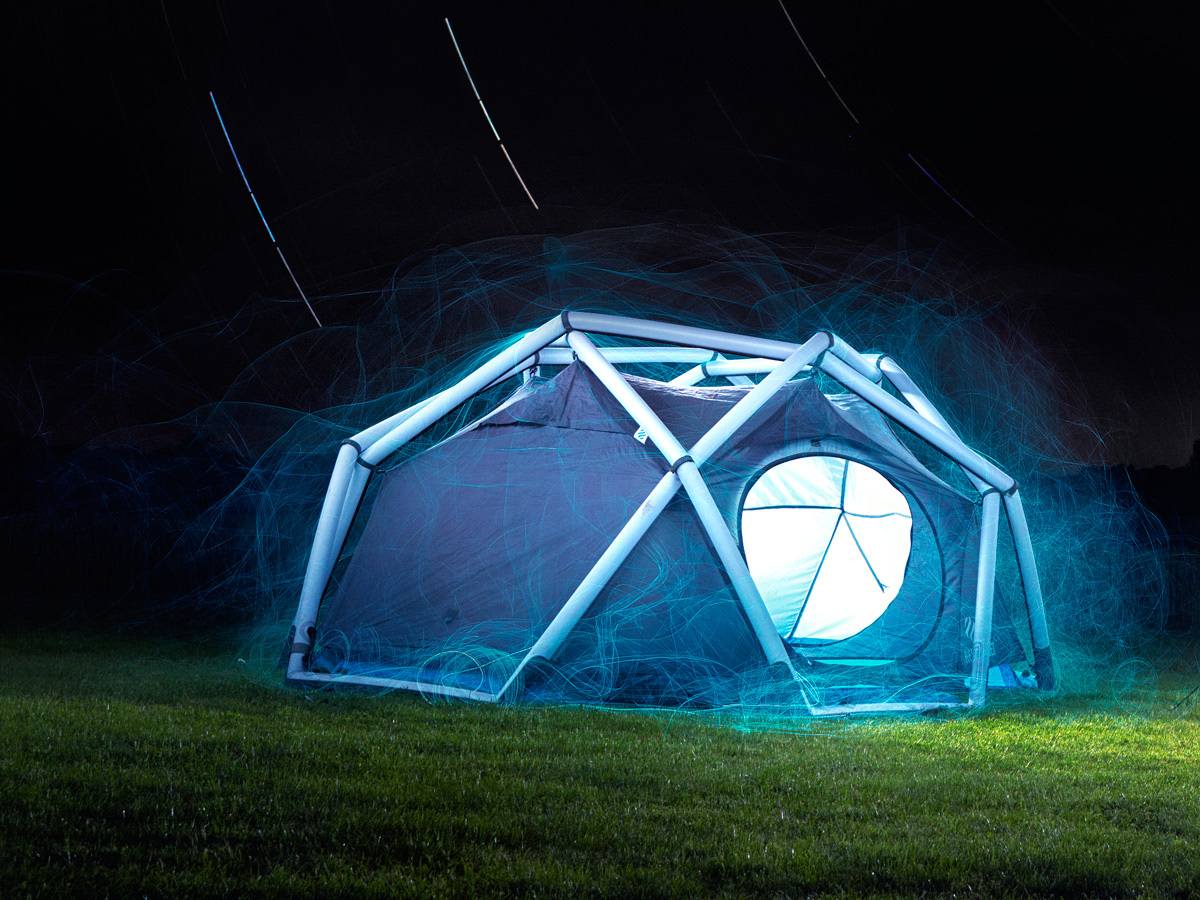 The Heimplanet guys know that the fun bit of camping certainly isn't putting it up, so they've designed one that can be inflated in under a minute. I'm useless with tents, but even I managed that time with the two-way pump (£30). I then spent five minutes pegging out the windy-conditions guy lines, just to fill time.
While the idea of an inflatable tent might sound like a recipe for disaster, the 'airbeams' are fantastically strong, and thanks to a multi-chamber system even a puncture in one won't bring it all crashing down. Clever stuff.
It's worth pointing out that although the Cave is designed for strength, it also looks awesome. And if room for two isn't enough, look out for the massive 13m2 Mavericks edition
Tom Parsons, reviews editor, Stuff magazine/Stuff.tv
Buy Heimplanet The Cave here for £480
Stuff says ★★★★★
FieldCandy Machine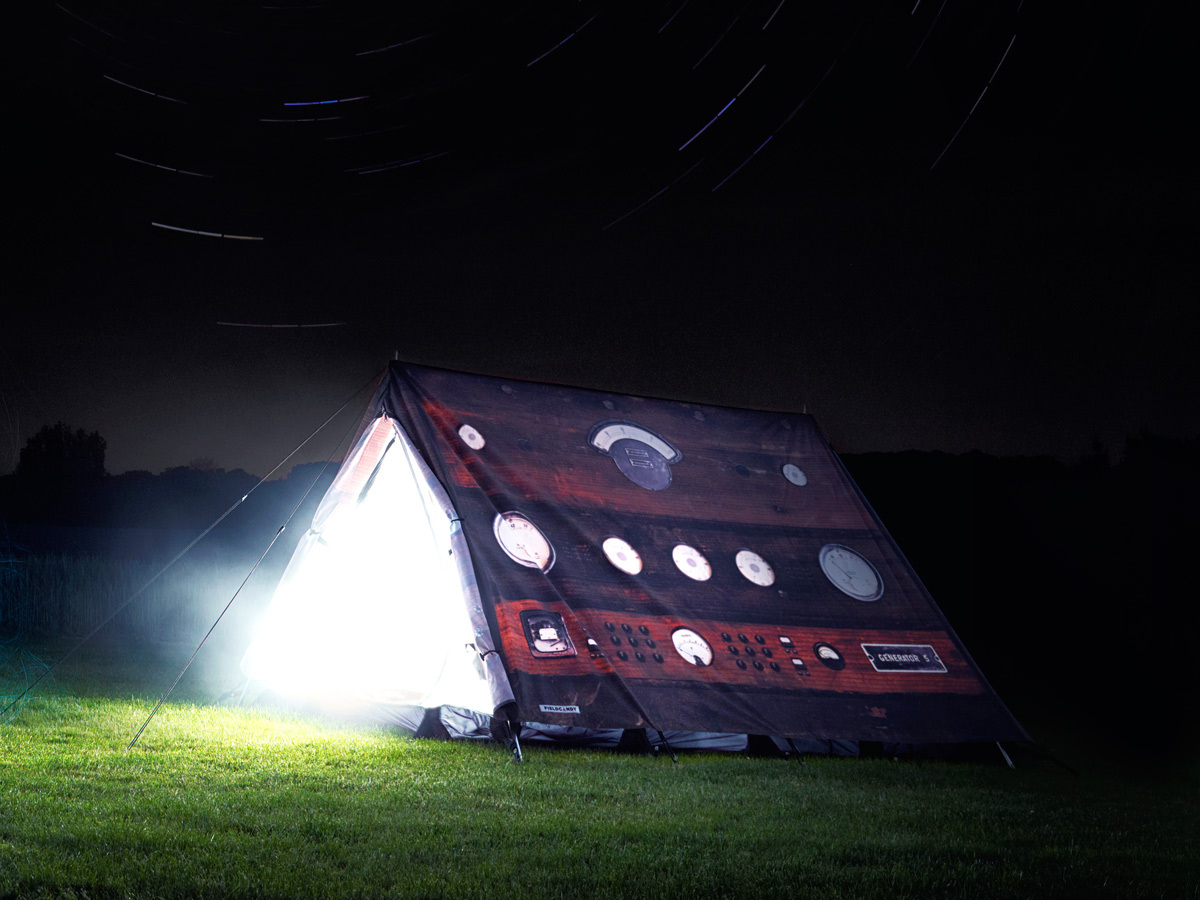 For me, camping means festivals, where almost everybody has the same crappy red pop-up tent. This makes finding yours a chore, especially after many cups of warm beer. The FieldCandy solves both problems.
The distinctive limited-edition 'machine' print (very Stuff, but I'd prefer skulls) makes it highly identifiable, plus the old-school A-frame towers above the domed masses, so it's easy to find. It's also well made, so it'll probably stay upright when you fall on it, and there's a mallet and peg puller provided: ideal for brisk builds and hasty hungover retreats
Now, what time are Slayer on?
Ross Presly, deputy art editor, Stuff magazine
Buy FieldCandy Machine here for £495
Stuff says ★★★★✩
Terra Nova Laser Ultra 1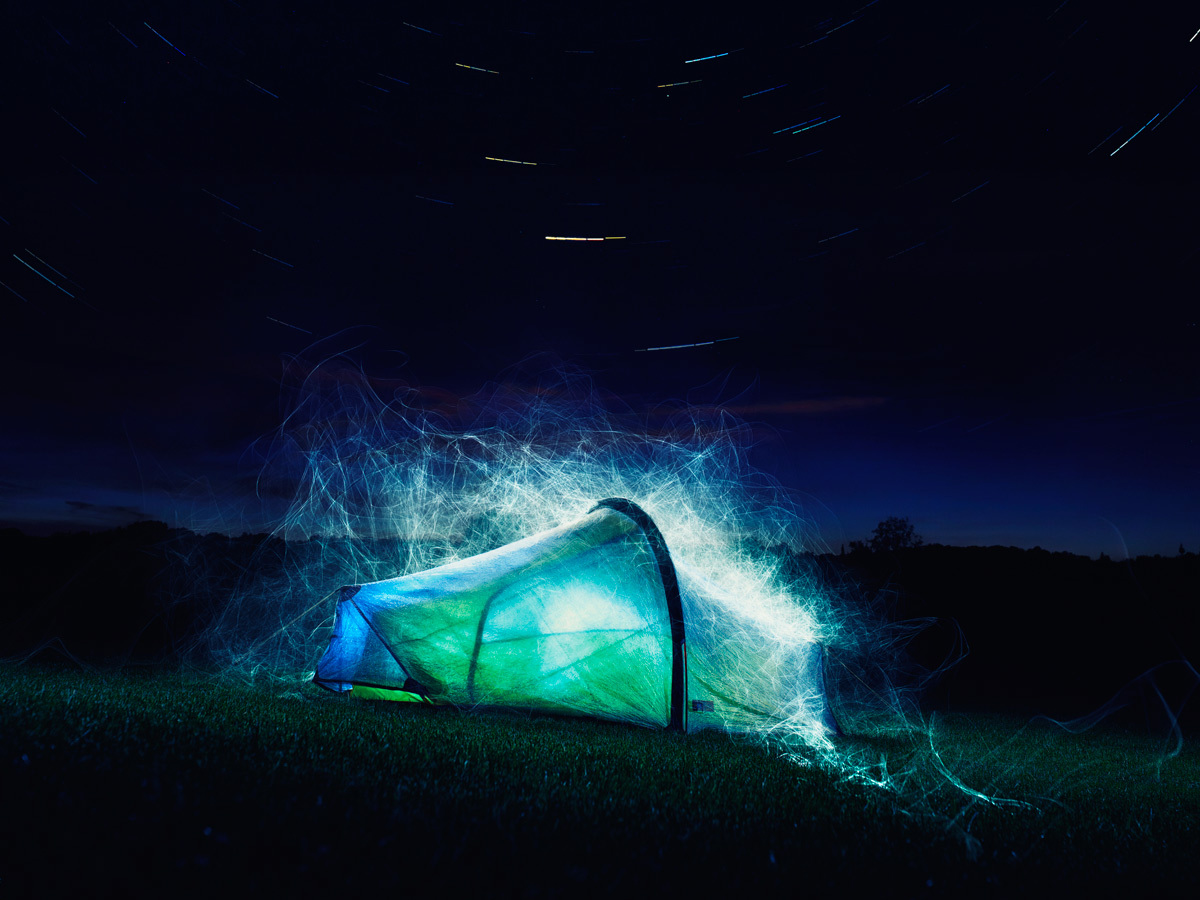 If you want to spend a week in a field, get a camper van. I see tents as a way to keep moving, not stop. It is a sleep facilitator that I stick in a daypack, or strap to my mountain bike. So it needs to be small and light. It is put up, slept in, then taken down. So it needs to be quick.
The Ultra 1 is a rather extreme – and expensive – way to prove the point. Owner of the Guinness World Record for lightest double-wall shelter, the Ultra 1 uses material so thin that it is almost see-through. You are warned.
Featherlight material, a single pole, fixed carbon end-poles and wispy titanium pegs mean it weighs 560g and packs to the size of a loaf of bread.
Only room for one, though, so suits a lone wolf. Like me.
Fraser Macdonald, consulting editor, Stuff magazine
Buy the Terra Nova Laser Ultra 1 here for £650
Stuff says ★★★★★