4 reasons the Samsung Galaxy Note 10+ is superior to the Galaxy Note 10 (and 1 reason it isn't)
Bigger doesn't always mean better, but it does with the Galaxy Note 10+
Samsung launched not one Galaxy Note, but two: The moderately sized Galaxy Note 10 which has its fair share of standout features, but it pales into insignificance in the giant face of the S10+.
It's not just a matter of size, the Note 10+ has been packed with some extra tech and a larger battery whilst still remaining just as skinny as the Note 10 (7.9mm). 
So what are these assettes the S10+ was gifted with? And how important are they when deciding which is most worthy of your hard-earned Note$. 
1) SUPERSIZE SCREEN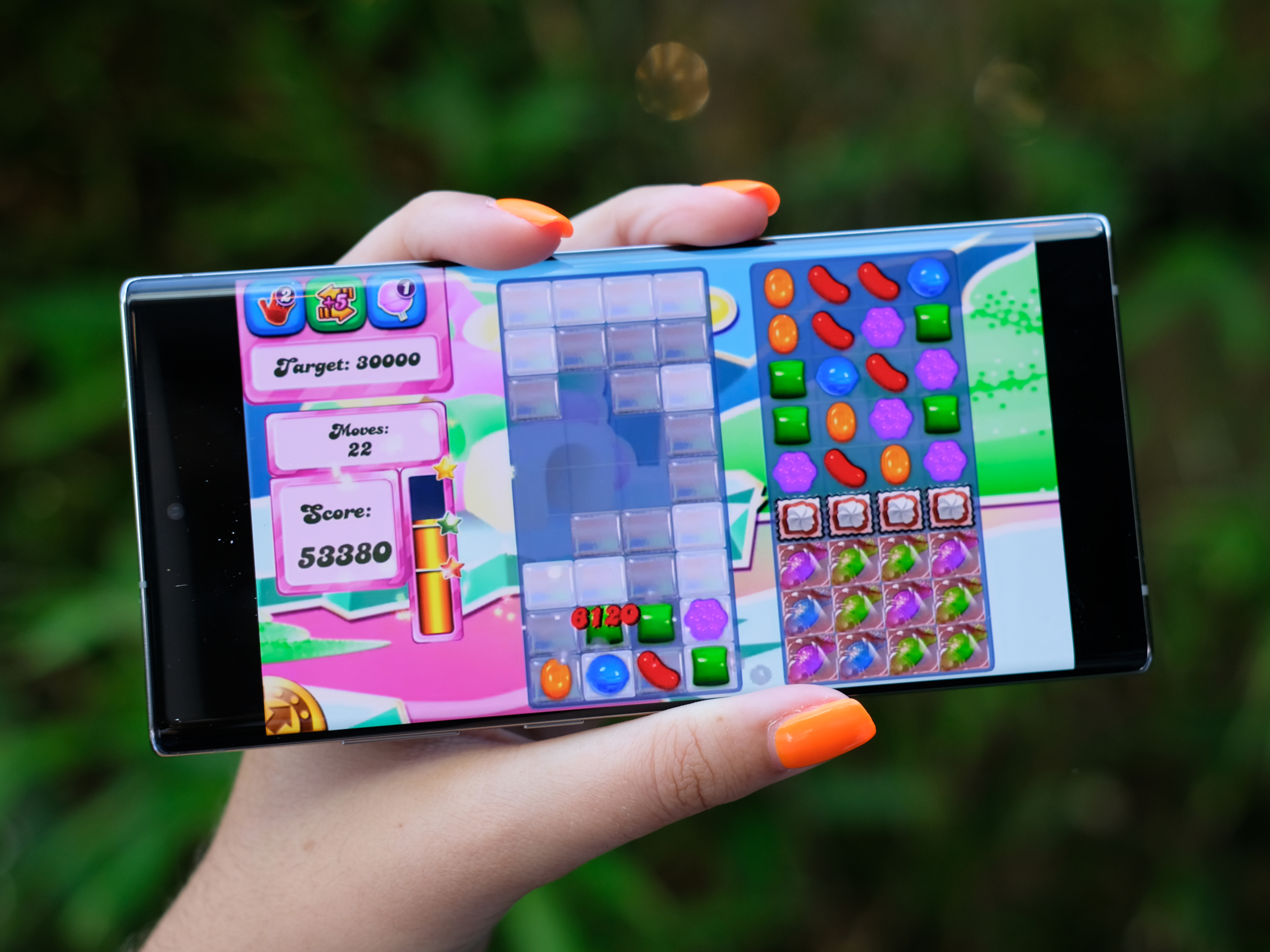 Bigger dimensions means bigger screen. The Galaxy Note 10+ is 77.2 x 162.3 x 7.9mm, whereas the Note 10 only 71.8, 151 x 7.9mm.
It's got that edge-to-edge curved glass screen just like the Note 10, but the Note 10+ is 94.2% screen and the Galaxy Note 10 has a measely 93.7% real estate for gaming, movie watching and of course – doodling with the S Pen.
So it's bigger without the extra bulk, and that's particularly appealing as so many of the 5G compatible smartphone are seriously chunky and weighty too.
2) EXTRA POWER
With a bigger phone comes a bigger battery. The battery on the Note 10+ is a 4,300mAh cell, compared to 3,500mAh on the standard Note 10. Yet it's hard to make a judgement before our full review to see how that manifests itself in every day use. But it's looking like that'll last a full day and then some.
The Note 10 and 10+ both offer wireless charging, along with Samsung's PowerShare feature, so you can use it to charge other gadgets which are compatible like an Apple Watch, or Galaxy Active – or even if your pal is low on juice you can come to their rescue.
3) MEMORY LANE
You get a huge12GB of RAM on the Note 10+, and the option of either 256GB or 512GB of built-in storage.
There's also microSD support up to 512GB, enabling you to up your storage to a monstrous 1TB, as with the Galaxy Note 9. That's not an option with the Note 10 which doesn't offer a microSD slot.
Word of warning, a 512GB microSD cards ain't cheap, but then if you're a video editor or serious power user – it might well be worth the investment.
4) CAMERA CREDENTIALS
The Note 10+ also gets a ToF camera, which is something that's missing from the back of the Galaxy Note 10 and the Galaxy S10 and S10+ doesn't benefit from one either. However the 5G variant does.
It's used for sensing depth, to distinguish between subjects and their background for accurate bokeh, and it's partly what makes the Huawei P30 Pro such a super camera phone.
Using Live Focus Video mode you're able to apply various effects for results with a pro-level finish and with the DepthVision (ToF) camera this is more effective on the Plus model
…and the 1 thing we don't like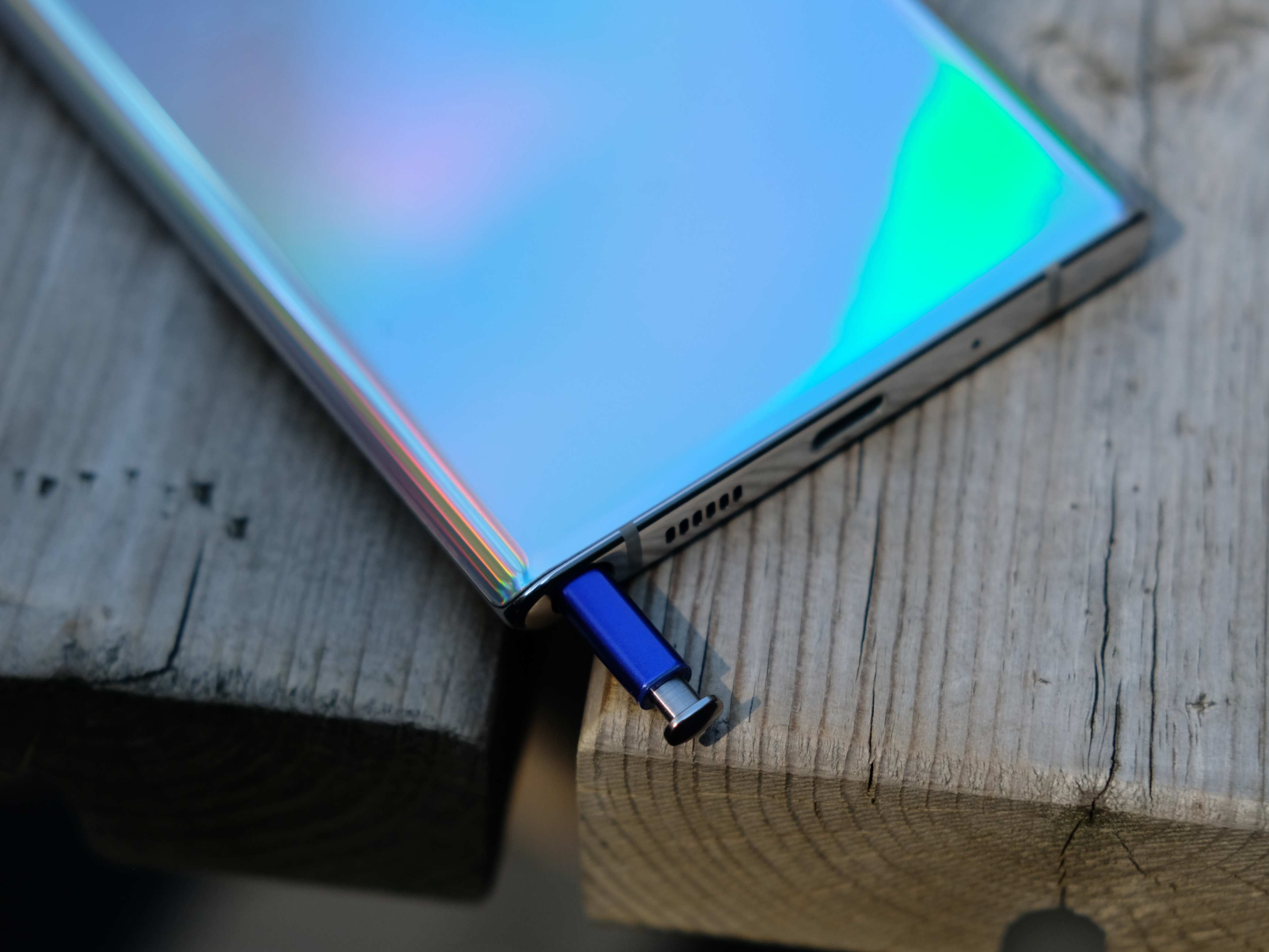 This is absolute no surprise that the Note 10+, for all it's excellence is going to burn a giant hole in your pocket (if you can even fit it in). To the tune of £1,099, that's considerably more than £869 for the Note 10 and is an alarming sum of money by anyone's estimations. If you're a professional content maker with the cash, who needs that kind of storage and will benefit from that camera, and have a penchant for an S pen, it's for you, wherever you are.