24 ways to increase your iPhone's battery life
Right your battery sins. Slide to unlock these settings for iPhone battery salvation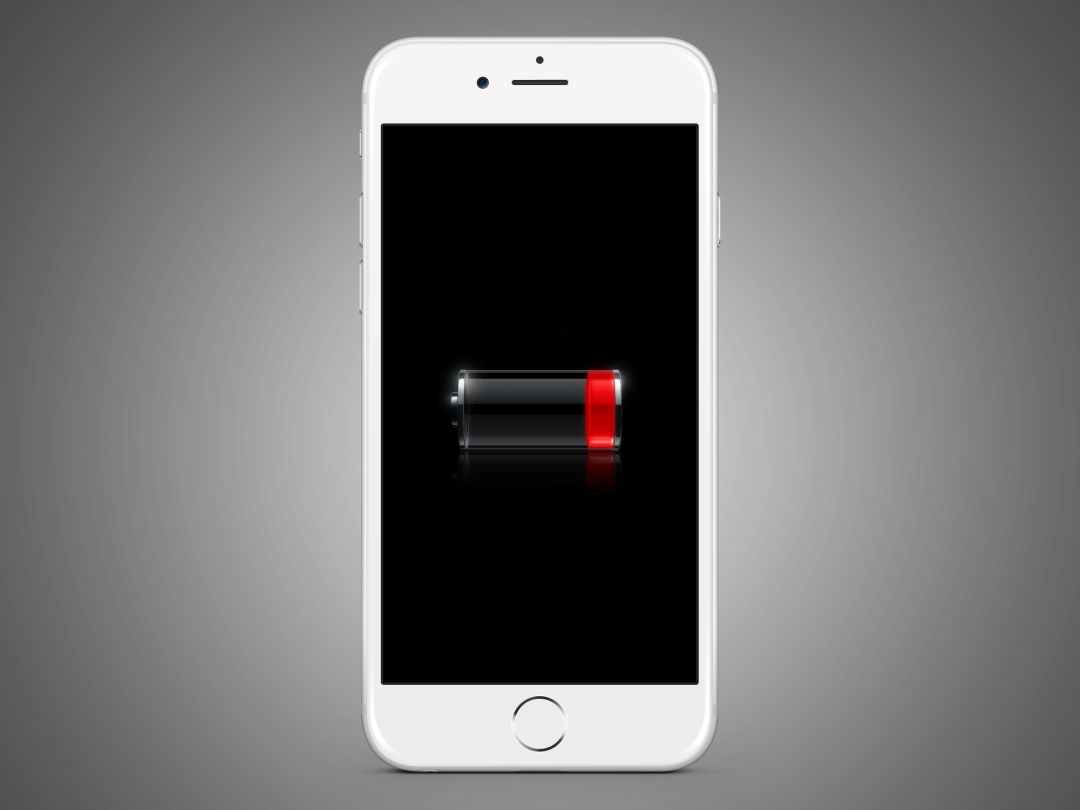 The iPhone 6s and 6s Plus promise up to 14 hours of video playback and 24 hours of talk time, but your results may fall disappointingly short of those numbers. If they do, it means your settings might be jacked up (or out of whack, if you prefer the more technical term).
Since the inception of iOS 9, there are several new features that are switched on by default, with settings you can tweak to make your new iPhone last all day. By the time you've made your way to the end of this article, you'll be surprised at how long the battery can actually last.
You know what they say, every little bit goes a long way.
Use Low Power Mode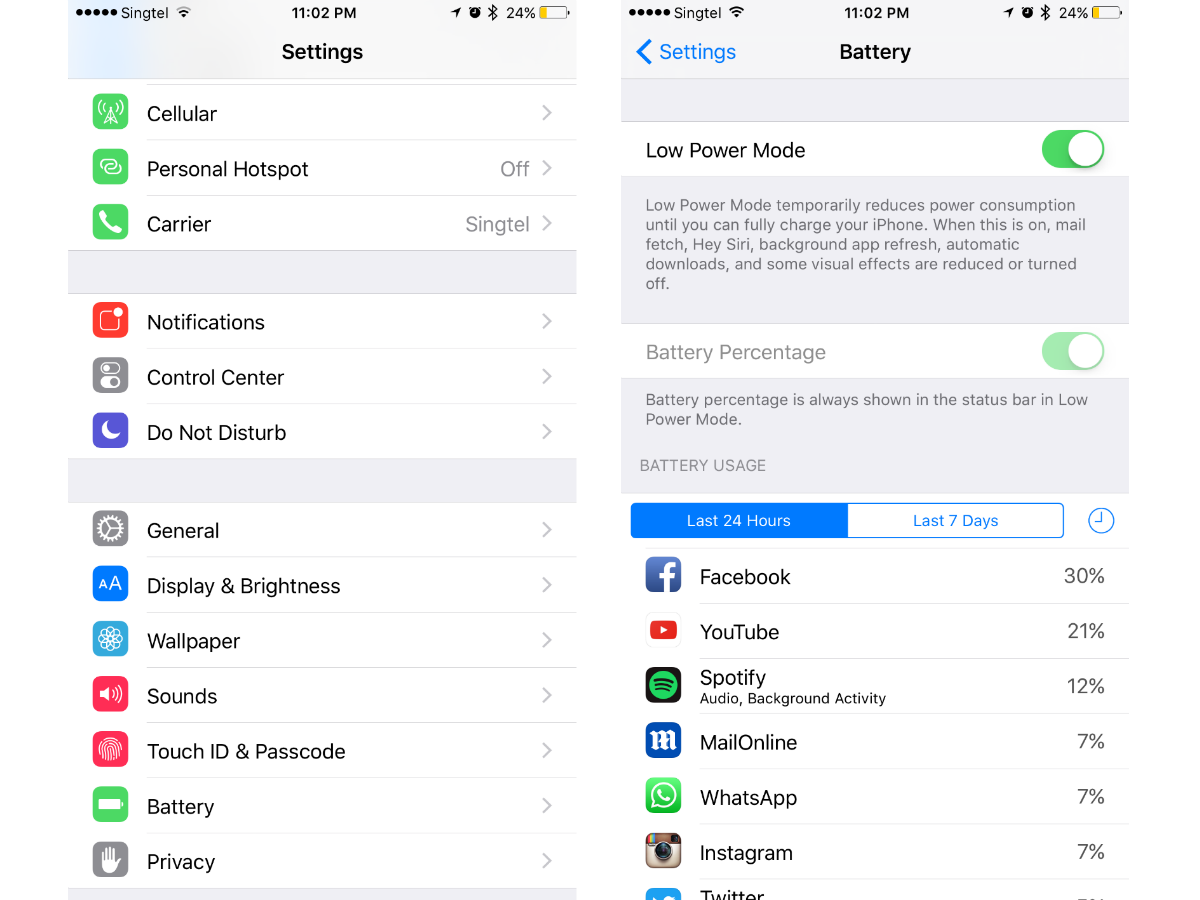 Low Power Mode is the most miraculous part of iOS 9 for people who want to stretch the battery life of their iPhones out as much as possible. Pre-iOS 9, you could only watch on helplessly as the 20% low battery warning flashed up on your iPhone before depleting completely. Low-power mode works by turning off various sensors and disabling notifications, in addition to dimming the screen and turning off background app updates.
Do this: When your iPhone's battery levels dip dangerously low (20% emergency bells), it will automatically prompt you to activate Low Power Mode. Do it and your battery will change from red to yellow. You don't even need to wait till you're down to 20%; should you expect a long day ahead, you can activate it at any point without crippling your phone. Just go to Settings, Battery, and tap that Low Power Mode. You'll be surprised at how long your iPhone can last in this power mode
Stay in Low Power Mode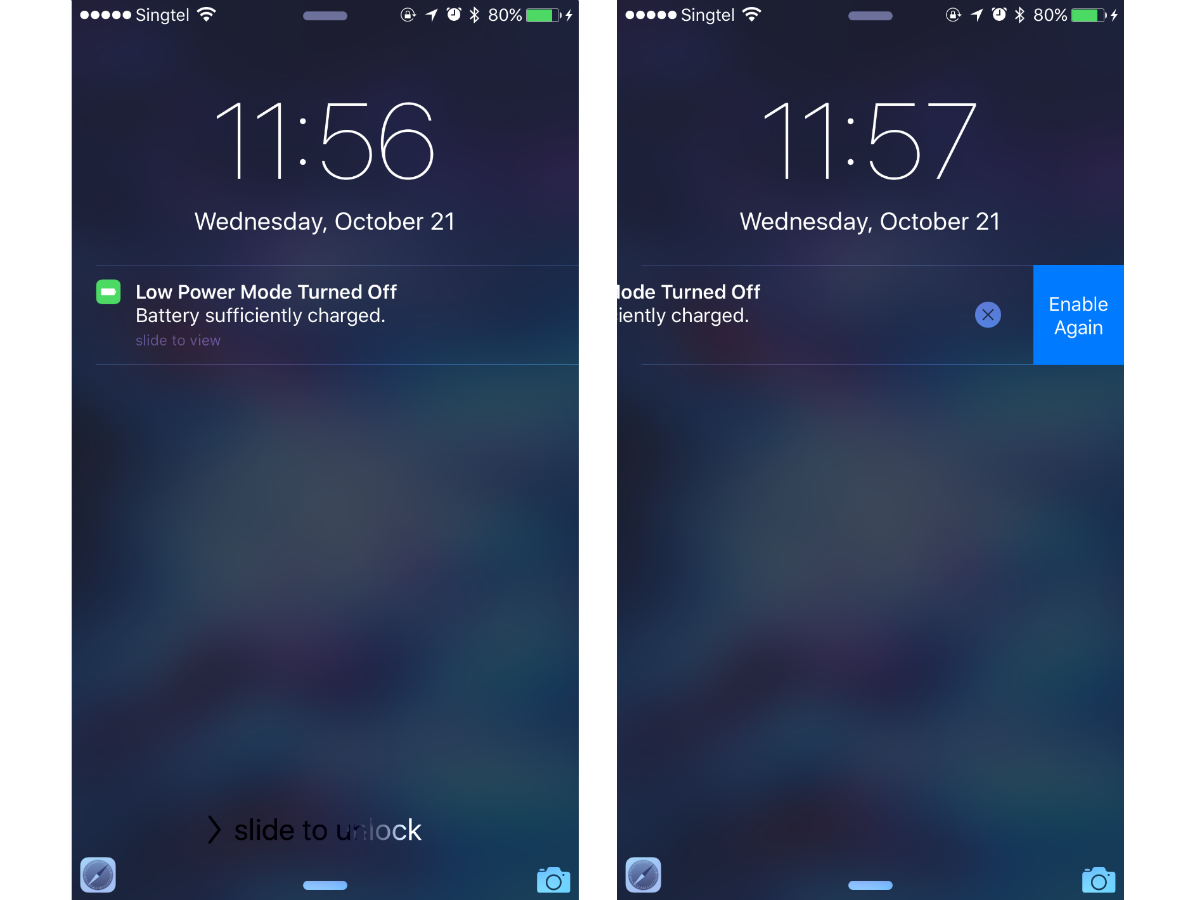 Low Power Mode is at your disposal 24/7, but when you start charging your phone in this mode, it will automatically turn itself off when battery is charged to 80%. You don't have to let your iPhone call the shots though, stay in Low Power Mode for as long as you like.
Do this instead: When that Low Power Mode Turned Off notification shows up on your lockscreen, just swipe to the left to hit Enable Again, saving you from having to remember to enable Low Power Mode later.
Don't share your every move
iOS 9 brings with it the ability to share your location with your friends in Messages, via the little Details tab. It's an occasionally useful feature, but you don't really need it switched on the whole day, unless you want people to know your every move in detail.
Do this: Go to Settings, Privacy, Location Services, and Share Location From to disable it. Sorted.