11 of the best cheap Xbox One games
Load up on great games without spending a load in the process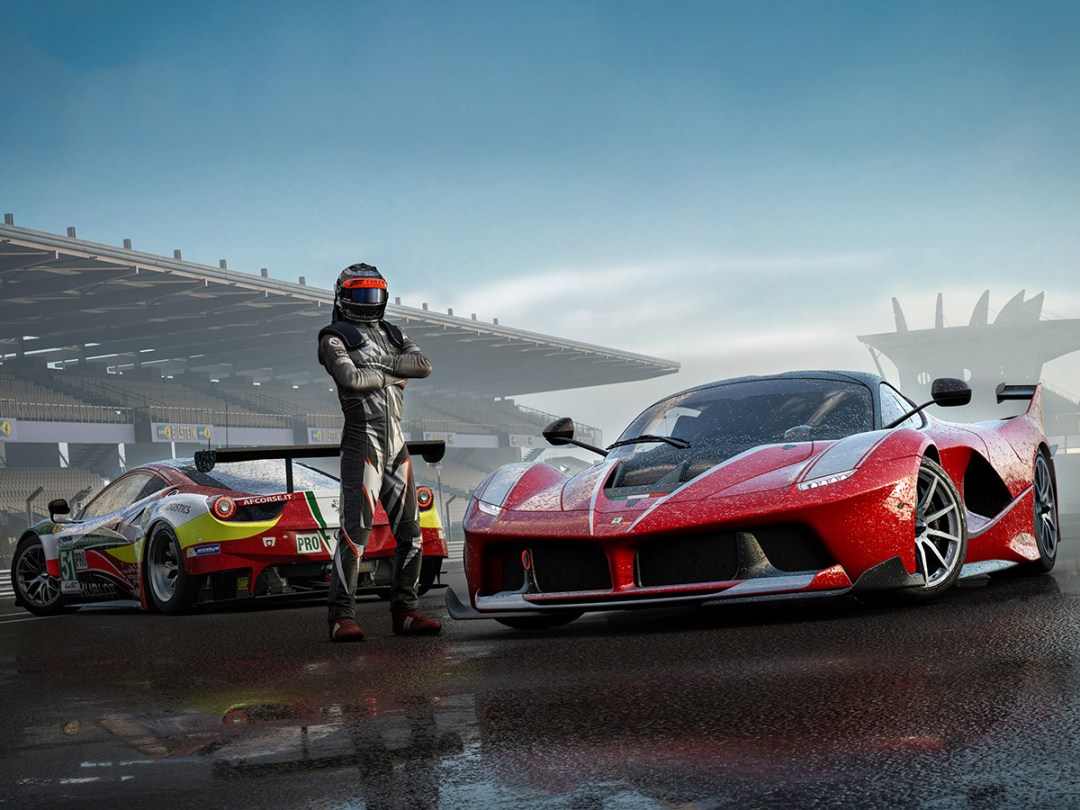 Keeping up with the latest and greatest game releases can be an expensive business – but you don't need to spend big to have huge amounts of fun.
If you're rocking an Xbox One, there's a heap of great indie and digital games available on the console store for cheap. What's more, if you look back over AAA titles which you missed first time round, you can grab some of absolute bargains for less than £20 apiece. Hell, even some of last year's top games fall into that bracket.
Looking for some great gaming on the cheap? Here are 11 of the best Xbox One games you can pick up right now for under £20 each. The price you see for each might vary slightly from what we found when we wrote this, but it still ought to be close. It might even be less!
Forza Motorsport 7 (£16)
If you're too serious a driver for the Horizon series' arcade-style racer, then the super-realistic Forza Motorsport 7 is more likely to satisfy your need for speed.
Pair it up with a steering wheel, and you'll feel like you're in the cockpit of a billion-pound Formula 1 car, with the dynamic weather effects adding splashings of realism.
Not only are the driving mechanics on point, but it also has some of the best visuals in the gaming industry, especially when amped up to 4K and 60fps by the Xbox One X.
Inside (£16)
Indie studio Playdead earned a heap of acclaim for black-and-white puzzle platformer Limbo (and rightfully so), but going back to the well actually produced an even more amazing experience with the eerie Inside. Like its spiritual predecessor, it's shadowy and bleak, and shows instead of tells – and you'll be captivated by it the whole way through.
This compact side-scroller finds you evading capture as a young boy, as you run through a remarkably creepy factory filled with freaky things. You'll solve nicely brainy puzzles throughout, and although it's short (and thus, cheap too), Inside will really stick with you.
Doom (£9)
How is Doom only £9 already? We're not talking about the original Doom, of course, but rather id's wonderfully intense and over-the-top 2016 reboot, which keeps the essence of the genre-defining original while still delivering a satisfying, modern-day shooting experience.
The old corridors aren't as plentiful now, and the larger levels offer more of a challenge as you're surrounded by hellish, aggressive demons and other grotesque threats. Luckily, you have quite the arsenal in store – including the Super Shotgun and BFG – to blow them to gooey bits. The multiplayer isn't essential, but the campaign is a blast.
Rocket League (£16)
Love football, but getting tired of FIFA and PES with their human players and rules? We feel you. Try Rocket League instead. It's still football at its core, but now you're knocking the ball around with boost-packing supercars, which zip around the pitch, drive up the walls, and even soar through the air in raucous, three-on-three showdowns.
It's thrilling, totally approachable fun, even if you don't know how to make your car fly yet (give it time). The basic car-footie action can keep you playing for ages, especially as you get better and expand the skill ceiling, plus there are basketball and hockey variants within.
Batman: Arkham Knight (£15)
Although the PC version was famously a bust, we had few complaints about the console renditions of Batman: Arkham Knight. Rocksteady's final (?) superhero saga might have saved the best for last, giving you control of the Caped Crusader throughout a brilliantly-realised open Gotham.
Whether you're gliding or exploring on foot, pummeling baddies, or driving the awesome new Batmobile, Arkham Knight constantly delivers excitement – and there's a wealth of it, too. It's honestly mad that you can have this game now for just £14.
The Evil Within 2 (£14)
Struggling to find a horror game that will well and truly scare the bejesus out of you? Fear no more, as The Evil Within 2 will get you sleeping with the light on for a low price.
Join the protagonist Sebastian as he's pulled through to a distorted VR world filled with supernatural horrors. Sure, you can use your gun and melee weapons to fight back, but that doesn't make this open-world affair any less horrifying.
OK, so the the B-movie plot is cliched to hell, but the creepy environments, chilling sound design, and the grindhouse-levels of gore and viscera are more than enough to make this horror-fest worth screaming along to.
[Words by Luis Granados]
Ori and the Blind Forest (£16)
Ori and the Blind Forest might look cute and cuddly, and true enough, its lavish, hand-drawn backdrops are an absolute treat for the eyes. But this side-scrolling platform adventure isn't afraid to inflict a little pain on players.
The opening minutes are absolutely heart-wrenching, but if you can survive that emotional toll, the resulting game is excellent. It finds the middle ground between platform action and Metroid-like adventure and exploration, and that gorgeous world and animation makes it all the more inviting.
Tom Clancy's The Division (£14)
Huge games release so frequently now that it's hard to believe that The Division debuted only a little over a year ago – but we were absolutely engrossed when it came out. And now you can snag this slick tactical shooter for a mere £14.40 from Amazon.
The Division delivers engaging online shoot-and-loot action in a dazzling setting: New York City after an outbreak of disease sends the United States into utter mayhem. Exciting combat, deep role-playing elements, and a massive array of content make this a game you can get happily lost in for a long, long while.
Life is Strange (£14)
Life is Strange itself isn't strange so much as it is uncommon: much of this five-part episodic adventure is pretty low-key, highlighting the tale of a teen girl and her troubled friend. The decisions you make along the way will affect that relationship and others, and ultimately determine the fate of people around her.
Did we mention that she can manipulate time? Right: so that is a bit strange, but it's a key mechanic in how these stories unfold, since you can go back to try and correct any missteps. But time can be a tricky thing, and there are some surprises along the way – not to mention some emotional moments. The first episode is free, so you get to try before you buy too.
Sunset Overdrive (£7)
If you're looking for a zany open-world game that only costs a pittance, then turn your attention to Sunset Overdrive instead. Insomniac's game doesn't feel quite as expansive as open-world shooters such as Far Cry, but it's packed with personality as you try to clear a city full of energy drink-addled mutants.
True to the Ratchet & Clank creator's form, you'll wield an array of truly ridiculous, over-the-top weapons as you grind on the city's vast system or rails and vault over nearly anything in sight. It's brash and exuberant, and the price is absurdly right.
Halo 5: Guardians (£13)
Important a mascot as Mickey Mouse is to Disney, the Master Chief is once again rearing his helmet-donned head in 2019 to save Xbox from their exclusive shortage.
But that's a long time to wait for some blockbuster sci-fi shootin'. While you wait, why not get Halo 5: Guardians on the cheap? For just £13 you save the human race from the brink once again as either Master Chief or the leader of Fire team Osiris, Spartan Locke. And of course, there's addictive PvP online multiplayer too, with new maps and all kinds of skins for you and your friends to try out.
[Words by Luis Granados]