10 of the best LG G5 cases
Wrap your 5-star phablet in the best armour around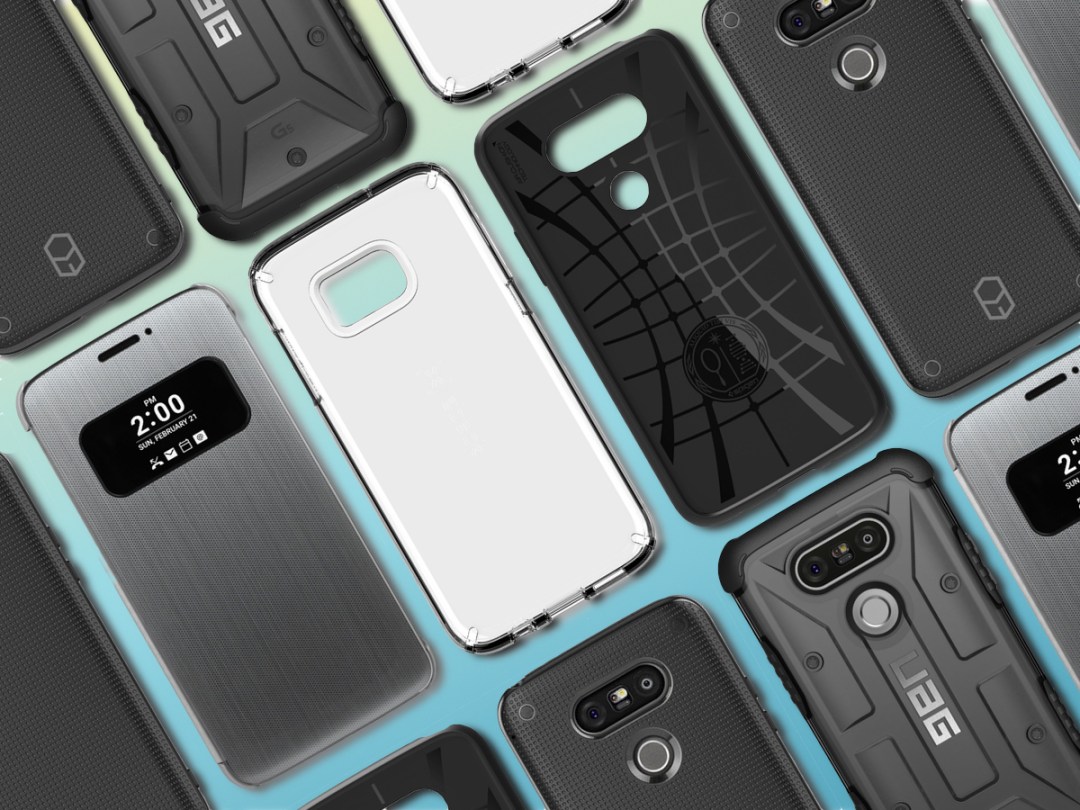 Time was, the world needed protecting from your mobile: one drop of a Nokia could see a patio in pieces.
Alas, today's crop of metal-and-glass phablets are a far cry from the tough tech of old – and LG's newest flagship is no exception.
Sure, the G5's aluminium unibody shell is hardly flimsy – but it's nothing a few meetings with the pavement couldn't punish.
Fear not, though, because Stuff has scoured the internet in search of the best cases for your brand-spanking G5. You can thank us later.
Official LG G5 Quick Cover case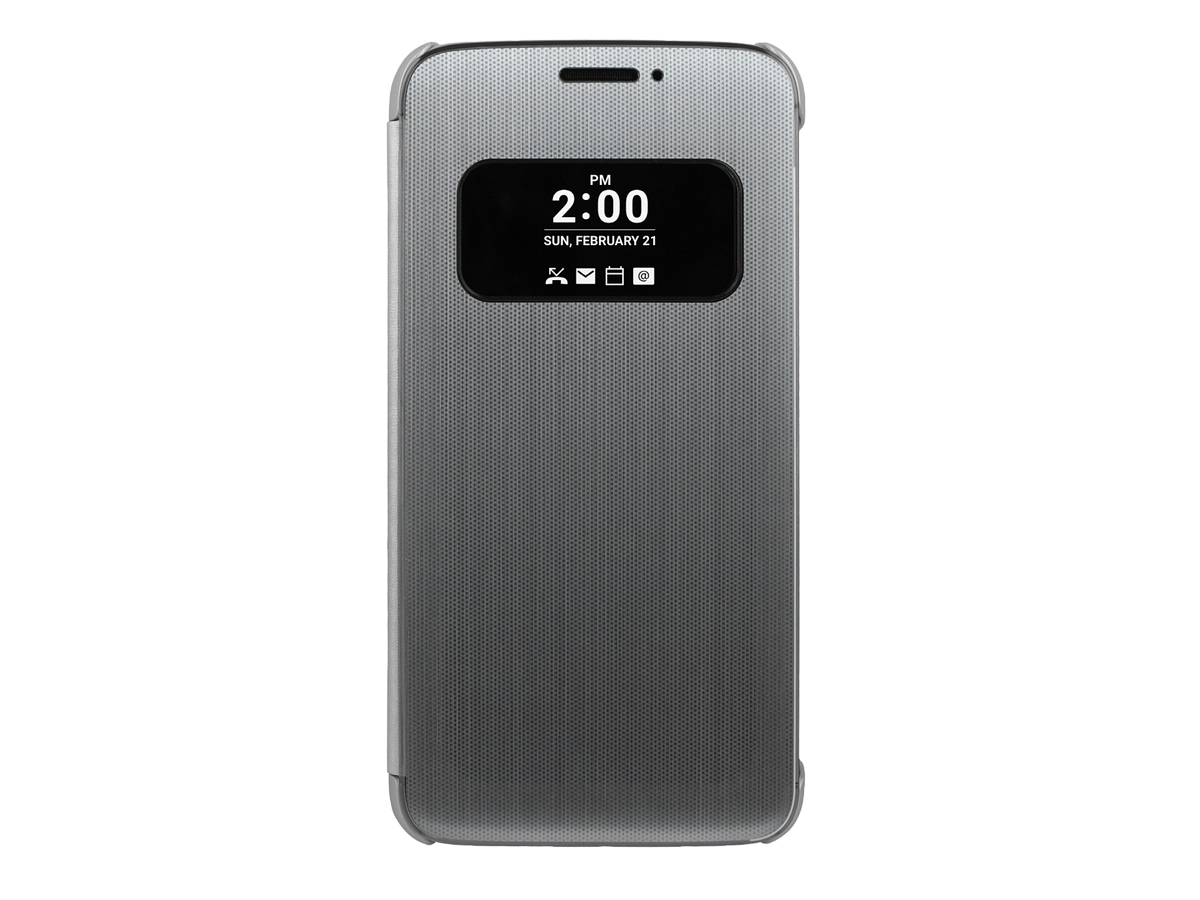 A case so good that LG revealed it before the phone it's made for, the Quick Cover is a nifty G5 wrapper that keeps those always-on essentials just a glance away – courtesy of a convenient cutout. What's more, its semi-transparent mesh construction means you can swipe-to-answer without even opening it.
Buy the LG G5 Quick Cover case here
Patchworks Flexguard case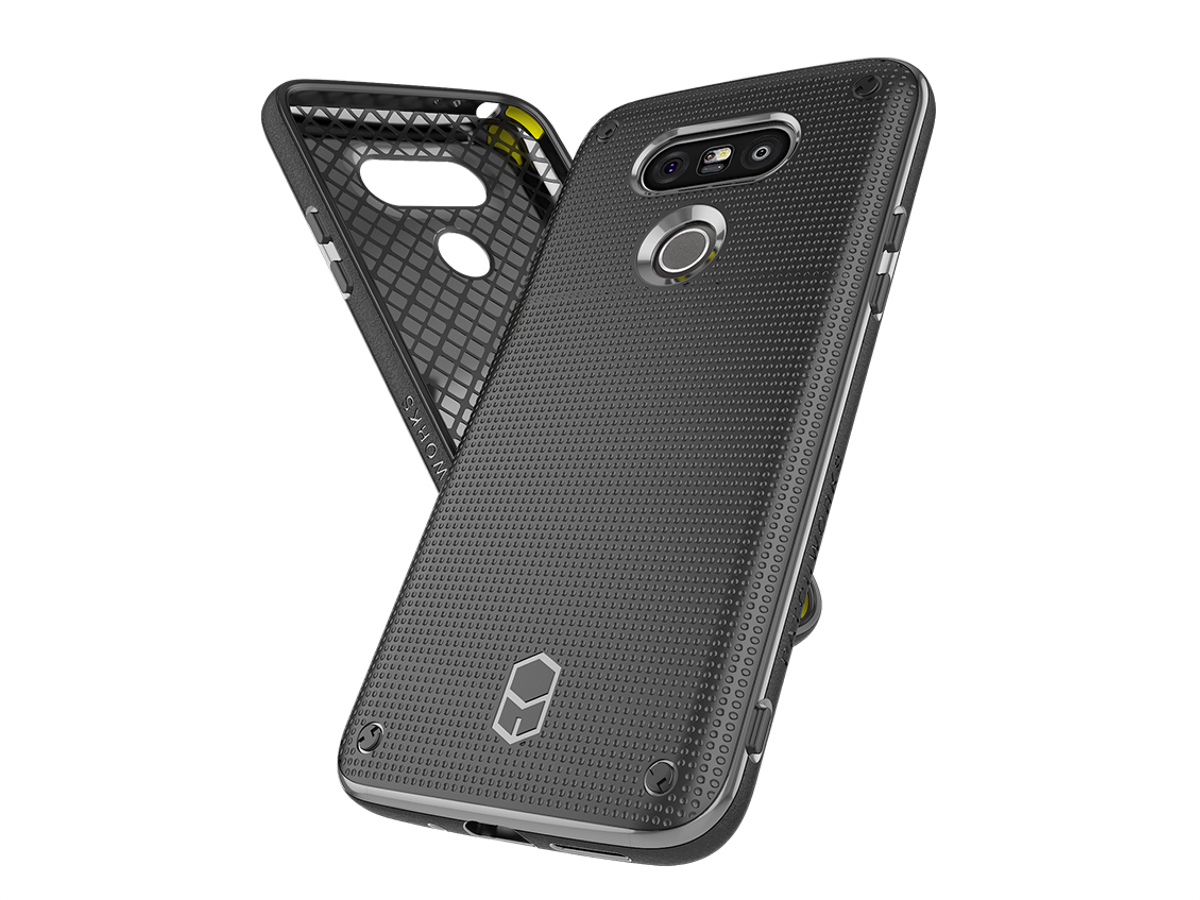 Suffering from sweaty-pawed excitement at the sight of your new G5? Add some extra grip to its 7.7mm-slim shell with Patchworks' Flexguard case. Its rear panel is textured for non-slip style, while the case itself has both an impact-absorbent structure and reinforced corners, so no more crying over cracked glass.
Caseology Skyfall case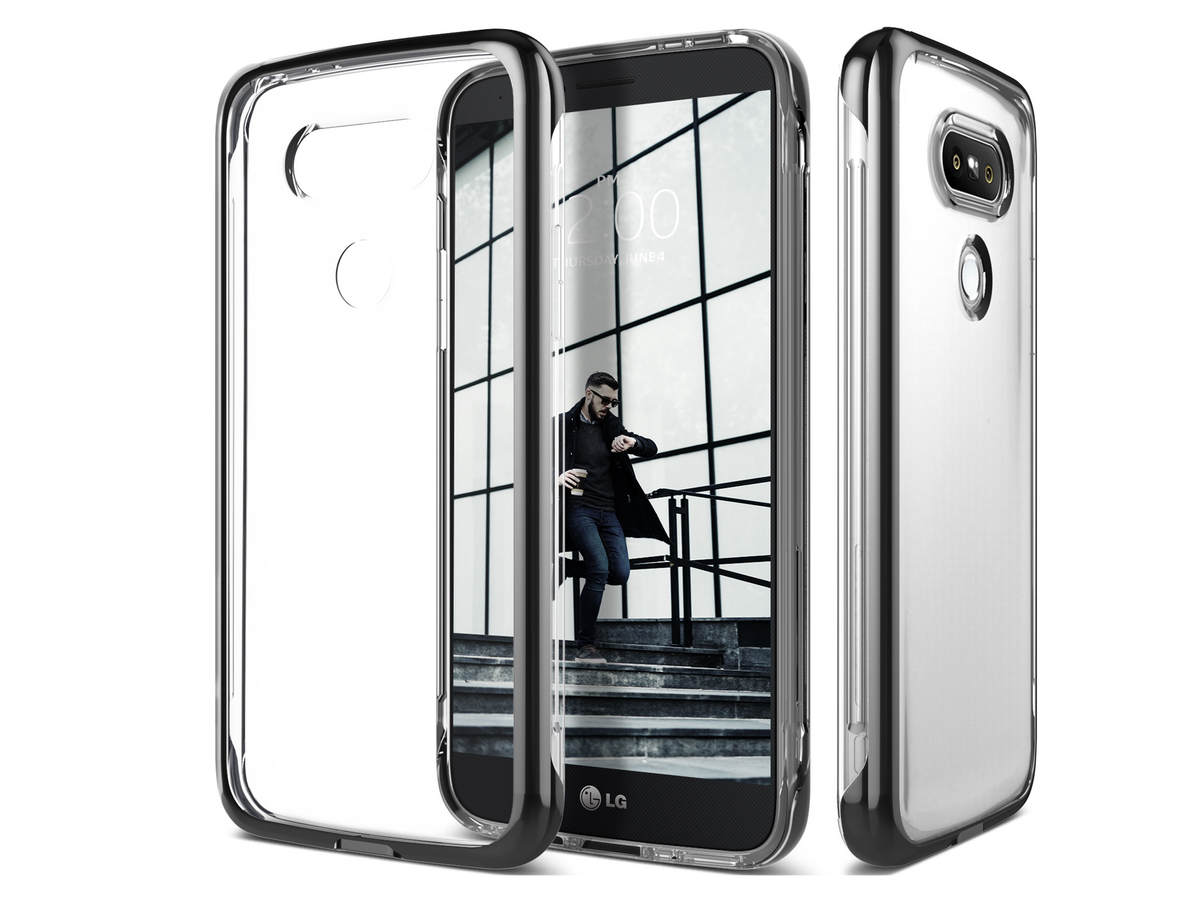 Hide your G5 in plain sight with Caseology's shock-absorbent Skyfall case. A clear rear keeps your swanky smartphone on show, while the black polycarbonate bumper banishes drop-induced cracks. What's more, a well-placed portal means you'll still be able to stick your digits on the G5's fingerprint scanner.
BELK Premium Folio Flip Case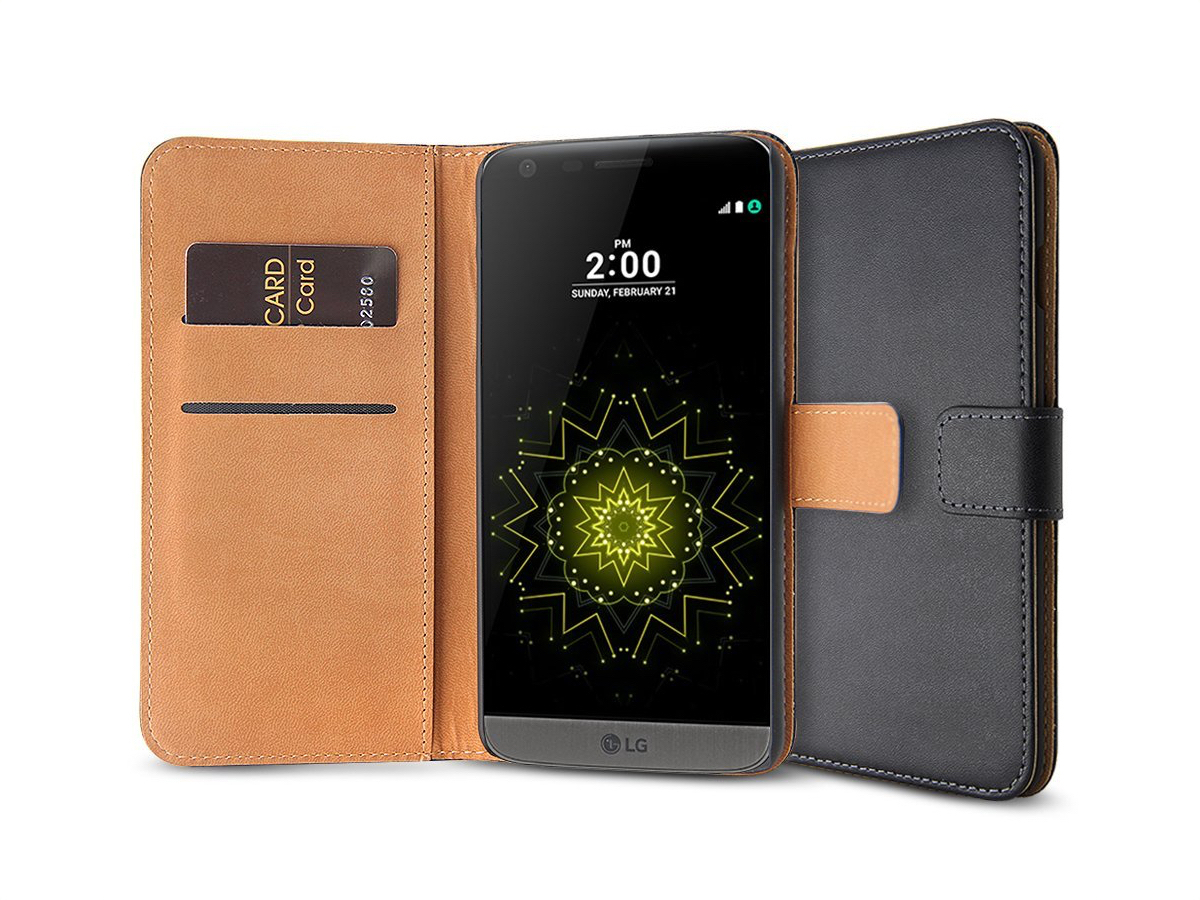 Aluminium is all well and good, but we do miss the leather rear of the LG G4. Thankfully, you can now re-live the cow-clad glory days with your G5 guilt-free, courtesy of this PU leather folio case from Belk. Complete with a couple of card slots and a cash compartment, this slim second-skin is a perfect backup if Android Pay goes awry.
Buy the BELK Premium Folio Flip case here
Official LG G5 Cam Plus module
OK, so it's closer to half a case – but this insert for your new mobile's modular bottom will boost the G5's battery by 1200mAh, put specific camera keys (including a scroll wheel) under your fingertips, and add happy-snapping comfort courtesy of a padded grip. What more could you want?
Buy the LG G5 Cam Plus module here
Spiegen Rugged Armour case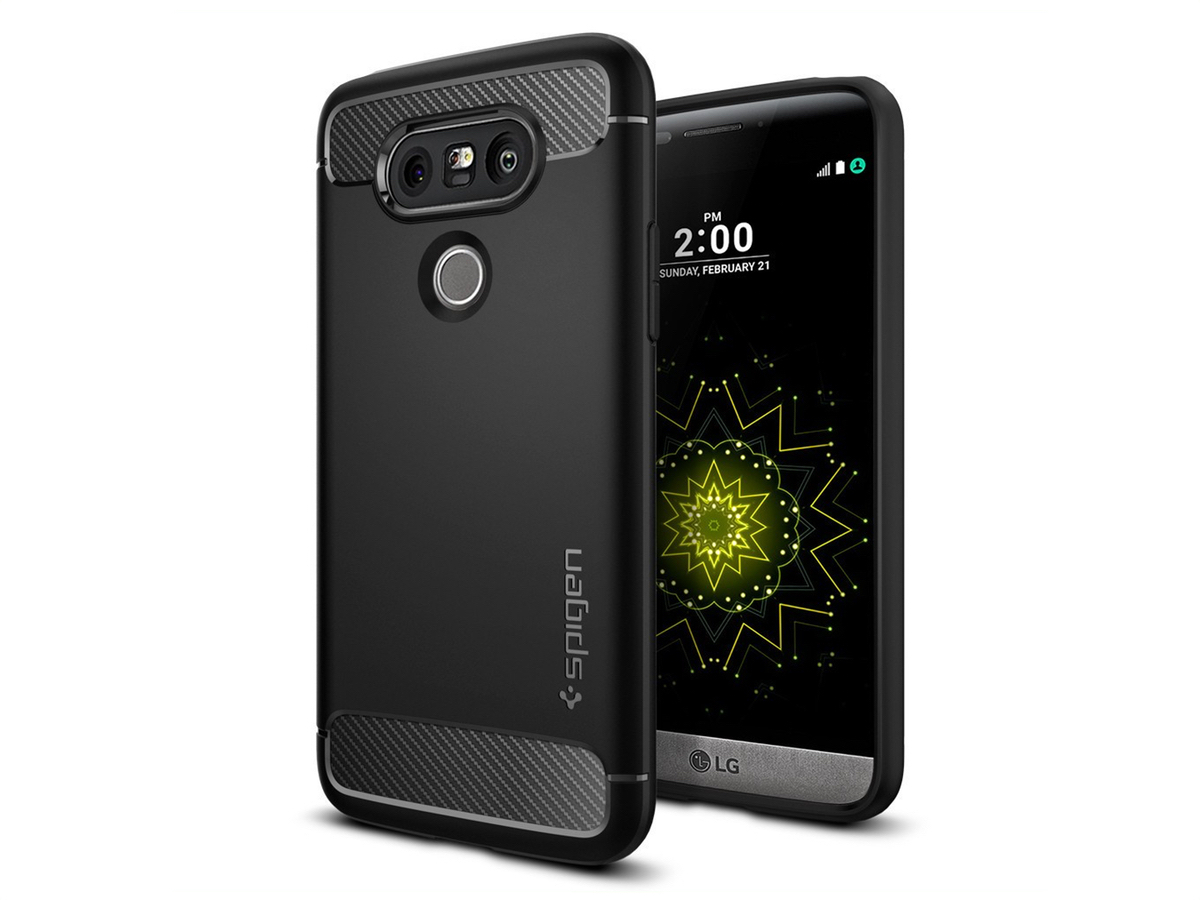 It won't waterproof your G5, but Spiegen's Rugged Armour case will add an extra layer of TPU protection to LG's 159g high-end package. Easy button access and carbon fibre textures make this a case of both form and function, while neatly trimmed cut-outs ensure easy access for USB-C quick-charging.
Buy the Spiegen Rugged Armour case here
VRS Design High Pro Shield case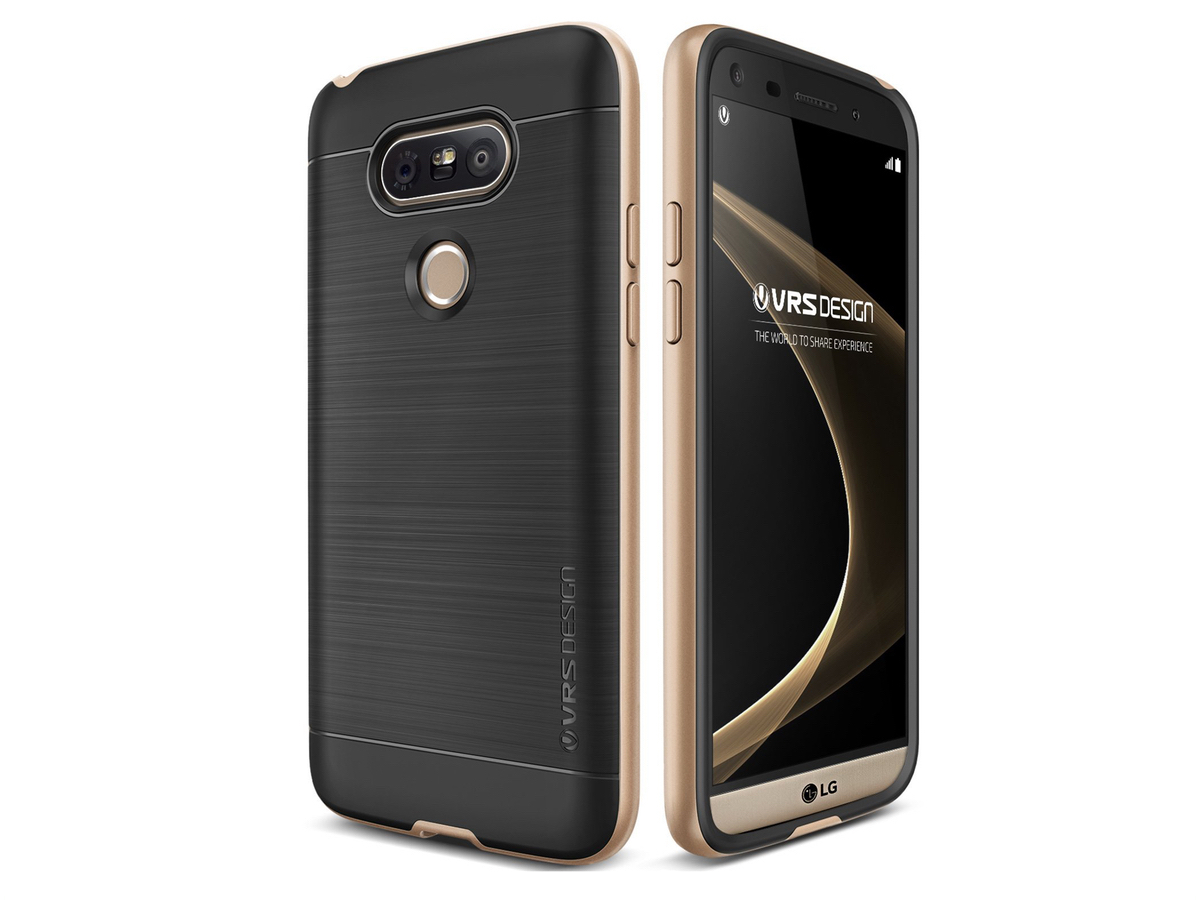 VRS makes a variety of talky-box covers, but this metal-edged masterpiece for the G5 is a thing of brushed-metal beauty. A raised TPU lip on the front will keep the G5's 5.3in frontage from kissing the kerb, while dual-layer impact resistance ensures safety in even the clumsiest of clutches.
Cruzerlite Bugdroid case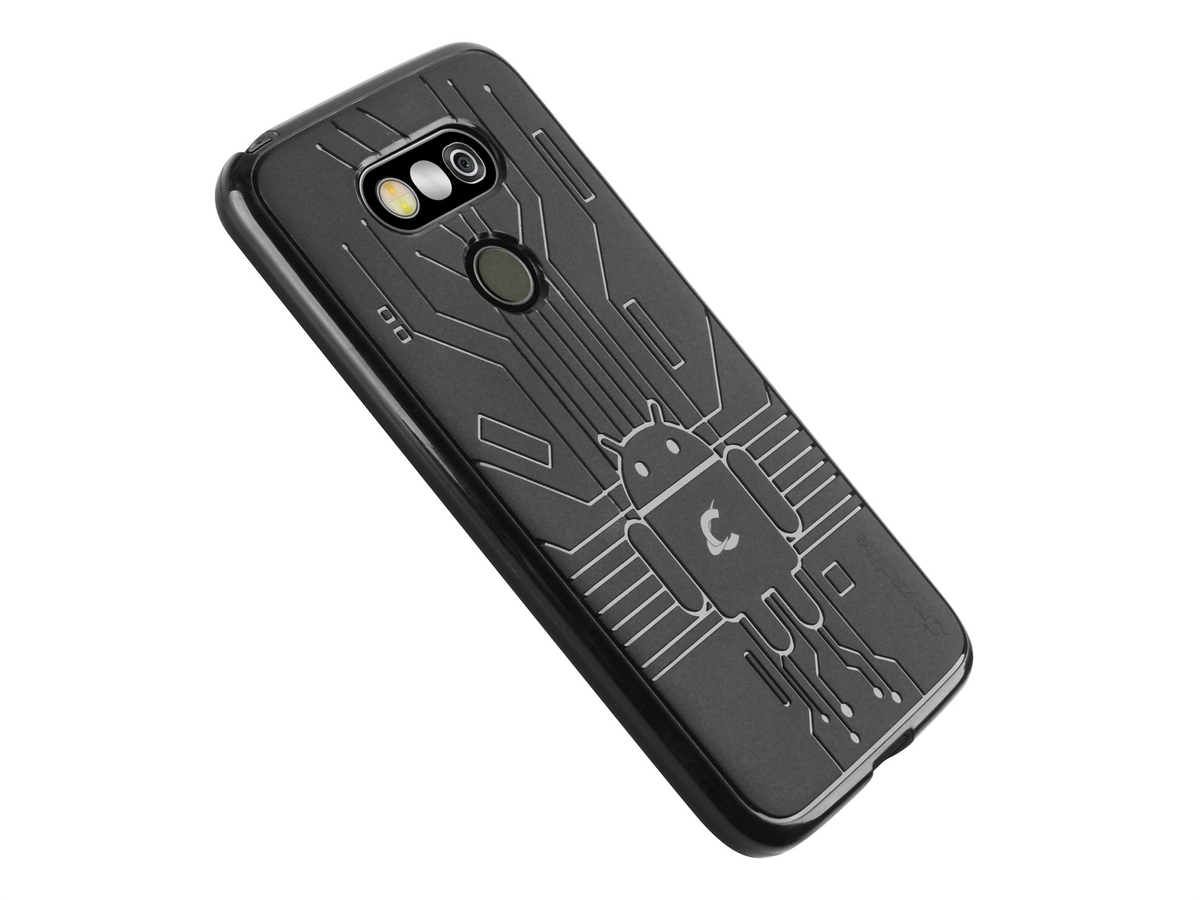 Chuffed to bits with your G5? Celebrate its Android-based UI with this circuitry inspired TPU housing. Replete with an embossed reproduction of Android's robo logo, this slim, dark and handsome shell is the perfect compliment to your new pride and joy.
Buy the Cruzerlite Bugdroid case here
Obliq Skyline Advance Pro case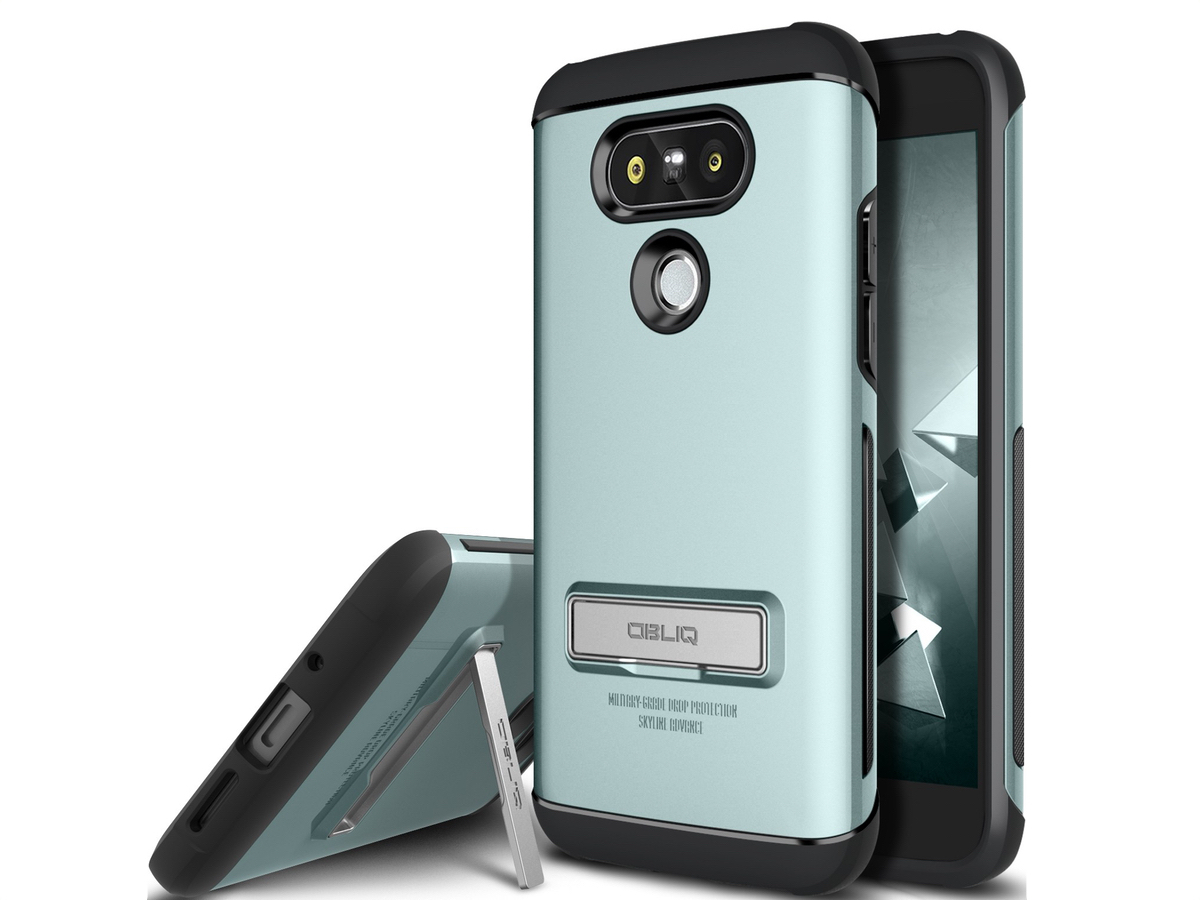 Obliq's Skyline case does more than provide slim shock-absorption. Sure, reinforced corners and anti-slip sides make it a proper protector – but, with a built-in kickstand, it's also handy for movie buffs looking to enjoy on-the-go entertainment via the G5's 5.3in QHD display.
Urban Armor Gear Composite Case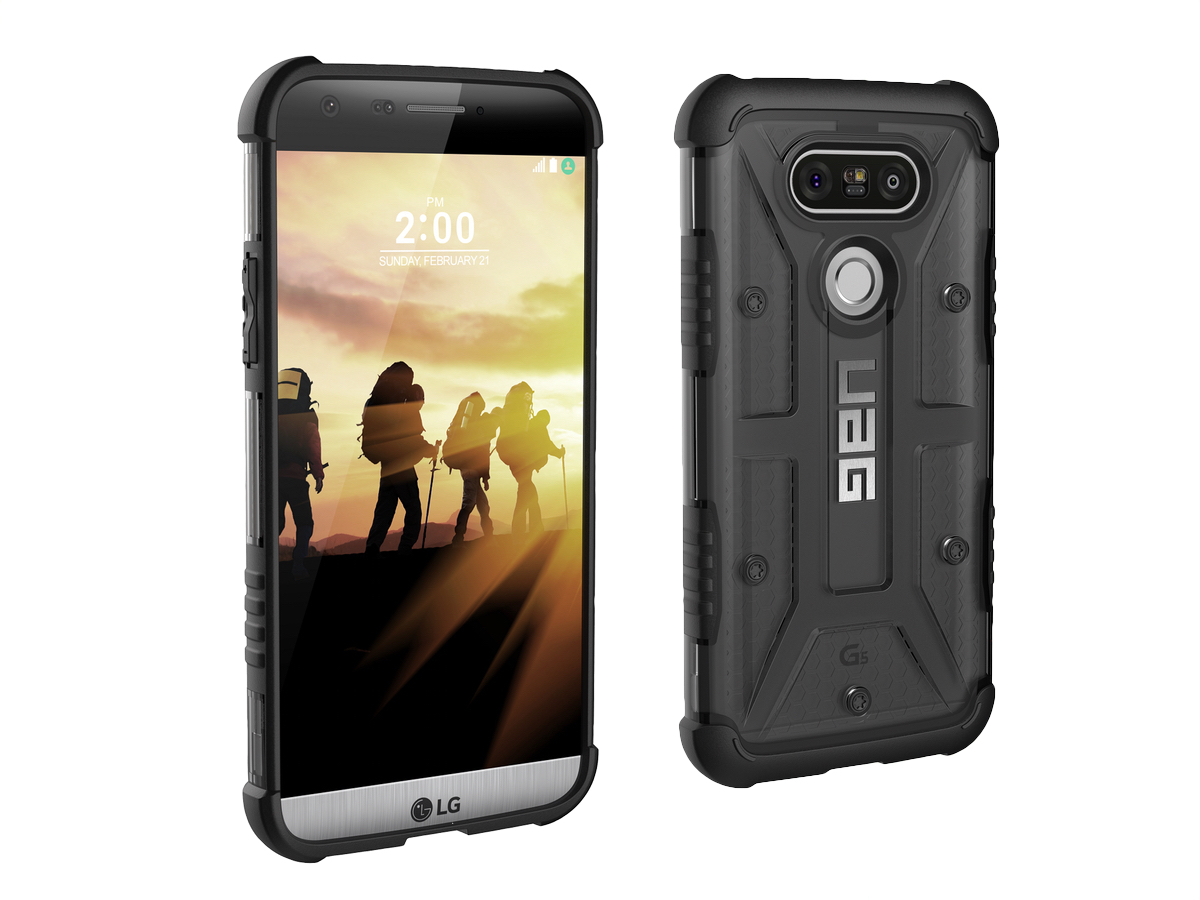 Taking the G5 on a rugged photography romp? With all that wide-angle wizardry on-board, we don't blame you – but we would suggest sticking it in this featherweight shell from Urban Armor. Not only does it offer scratch-resistant skid pads and a non-slip grip, it also surpasses military drop-test standards thanks to its combintion of a hard shell and soft core.
Buy the Urban Armour Gear Composite case here