10 best apps for the Sony Xperia Z1 Compact
Here are the first apps you should download for Sony's pocket powerhouse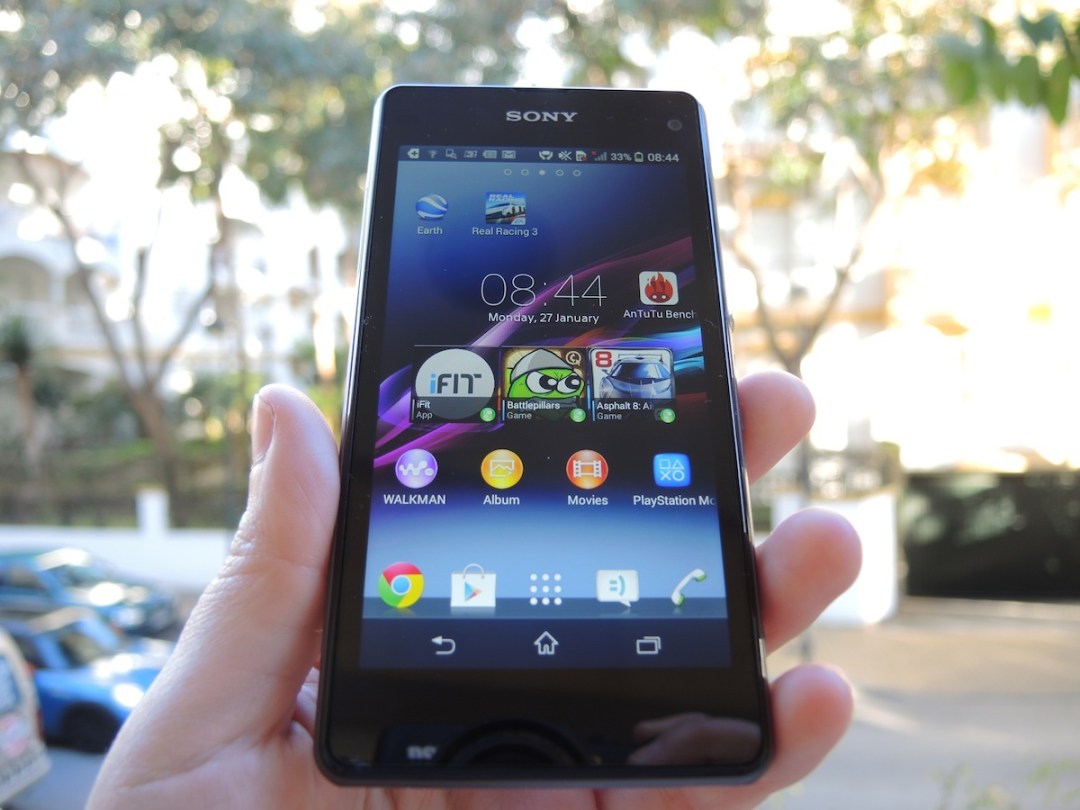 Sony's Xperia Z1 Compact is an excellent smartphone, eschewing the "big is better" mentality of most high-end handsets for a "less is more" approach. It's a bona fide top tier phone that, thanks to its relatively dinky 4.3in screen, isn't a struggle to squeeze in your jeans pocket.
If you've recently bought an Xperia Z1 Compact, you'll probably want to fit it out with some top notch apps – and to that end, we've scoured the Google Play Store to find some of the best around.
5by (Free)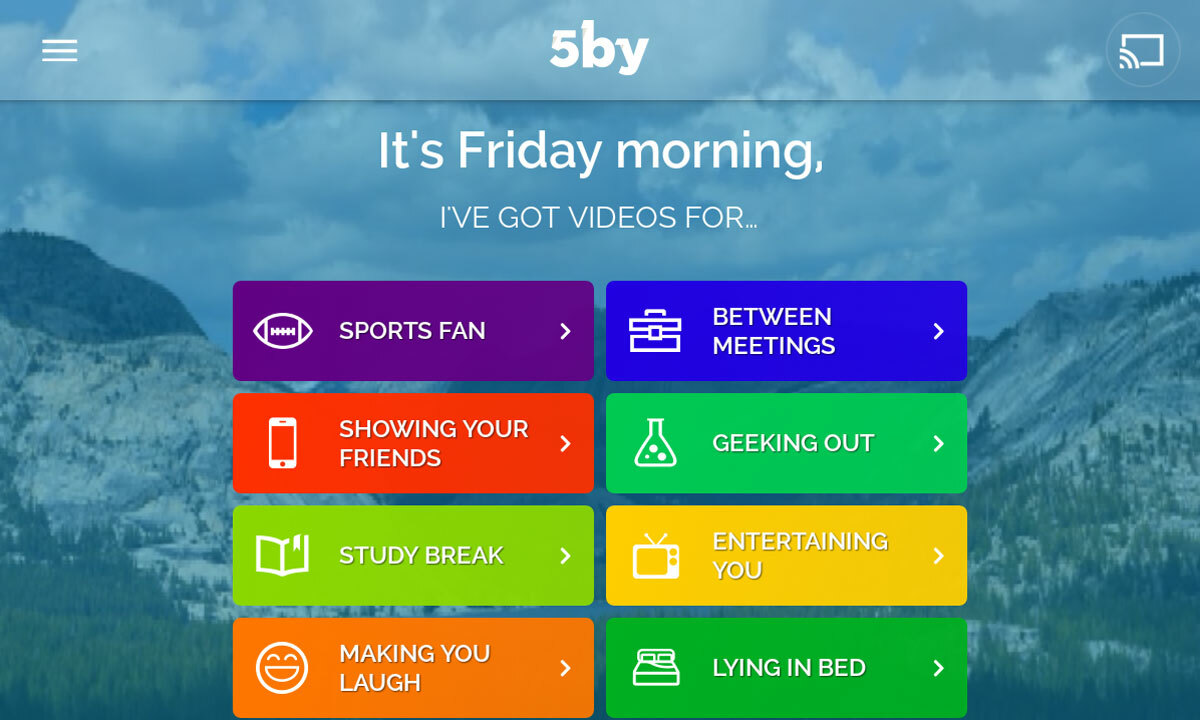 Great for passing the time when you're at a loose end, 5by is a video recommendation and playback app which curates and suggests short clips depending on what you feel like watching: comedy, sport, science and tech news etc. It's also fully compatible with Google's Chromecast, so you can beam the videos wirelessly to your TV.
Super Stickman Golf 2 (Free)
A simple but maddeningly addictive casual game in which you play increasingly outlandish holes of 2D golf. It's a little like Worms, a little like Angry Birds and not very much like actual golf (more fun, if you ask us).
Agent (Free)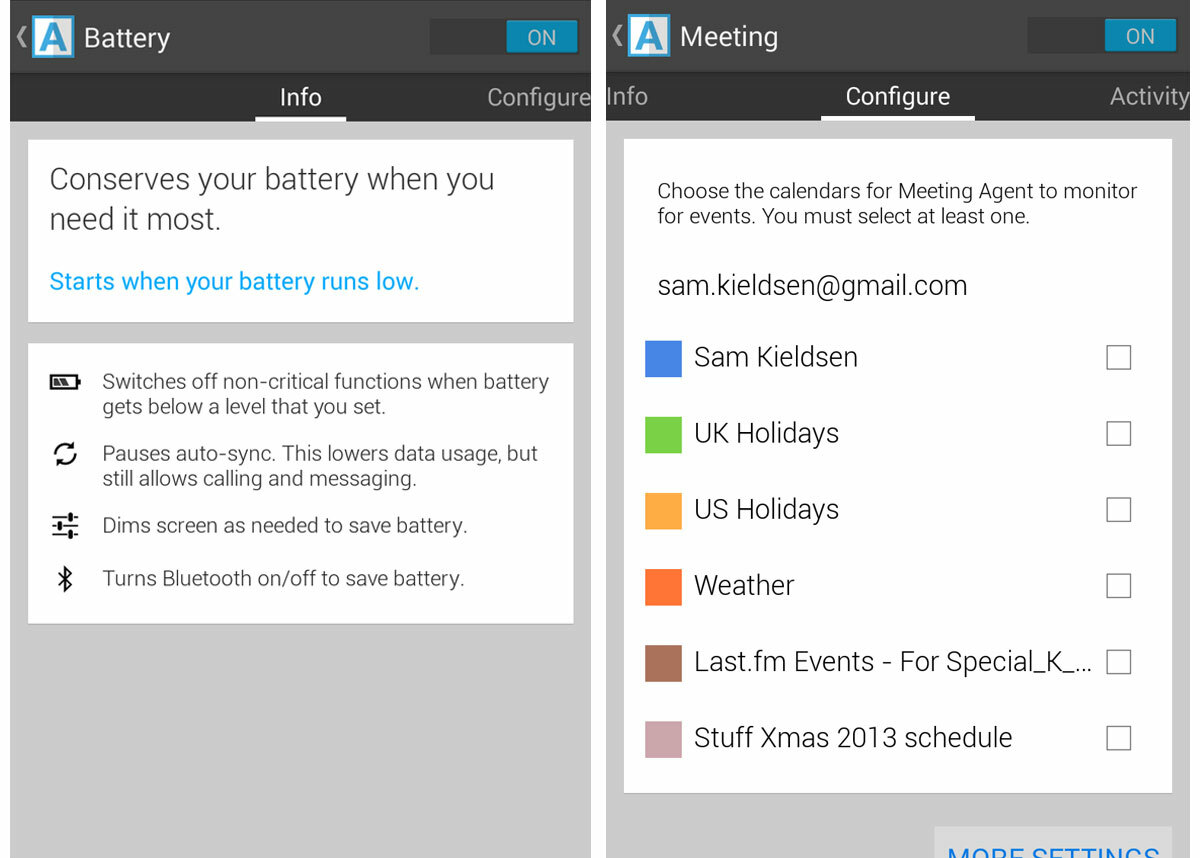 A collection of apps – or "Agents" – that'll make you life a little bit easier, Agent features a battery-saver; a setting that automatically silences your phone every night when you go to sleep; a Drive mode that reads SMS messages aloud and auto-responds to calls while you're in the car; a setting that helps you remember where you parked said car; and a meeting mode that syncs with your calendar and ensures your phone won't bother you at any times when you're scheduled for a meeting. Great stuff considering it's free.
Dots (Free)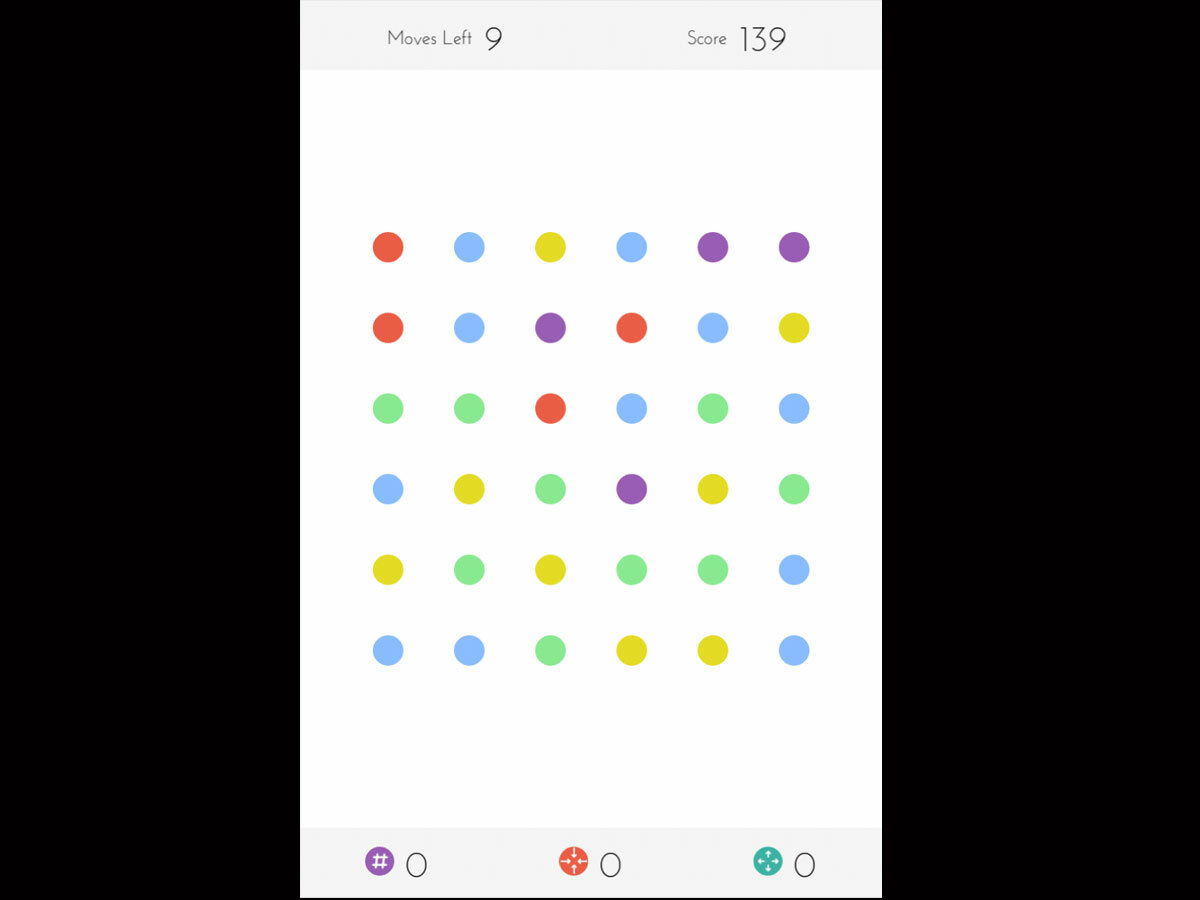 Unquestionably the most tastefully designed smartphone game around, Dots is Candy Crush Saga's cousin who works at an East London creative agency, eats only grass-fed beef and ride a fixed-gear bicycle. Essentially, you join dots into chains – the longer these are, the more points you rack up. The minimalist looks and simple, clever use of audio mask a compellingly complex game where, if you want to score big, you need to plan several moves ahead.
VSCO Cam (Free)
The Xperia Z1 Compact boasts a fantastic 20.7MP camera, and the VSCO Cam app makes a worthy alternative to Sony's own photography software. Featuring some tastefully understated and adjustable filters (its black and white filters are streets ahead of Instagram's), it allows for a decent degree of photo editing and offers one of the best sharing platforms around in VSCO Grid.
WhatsApp (Free)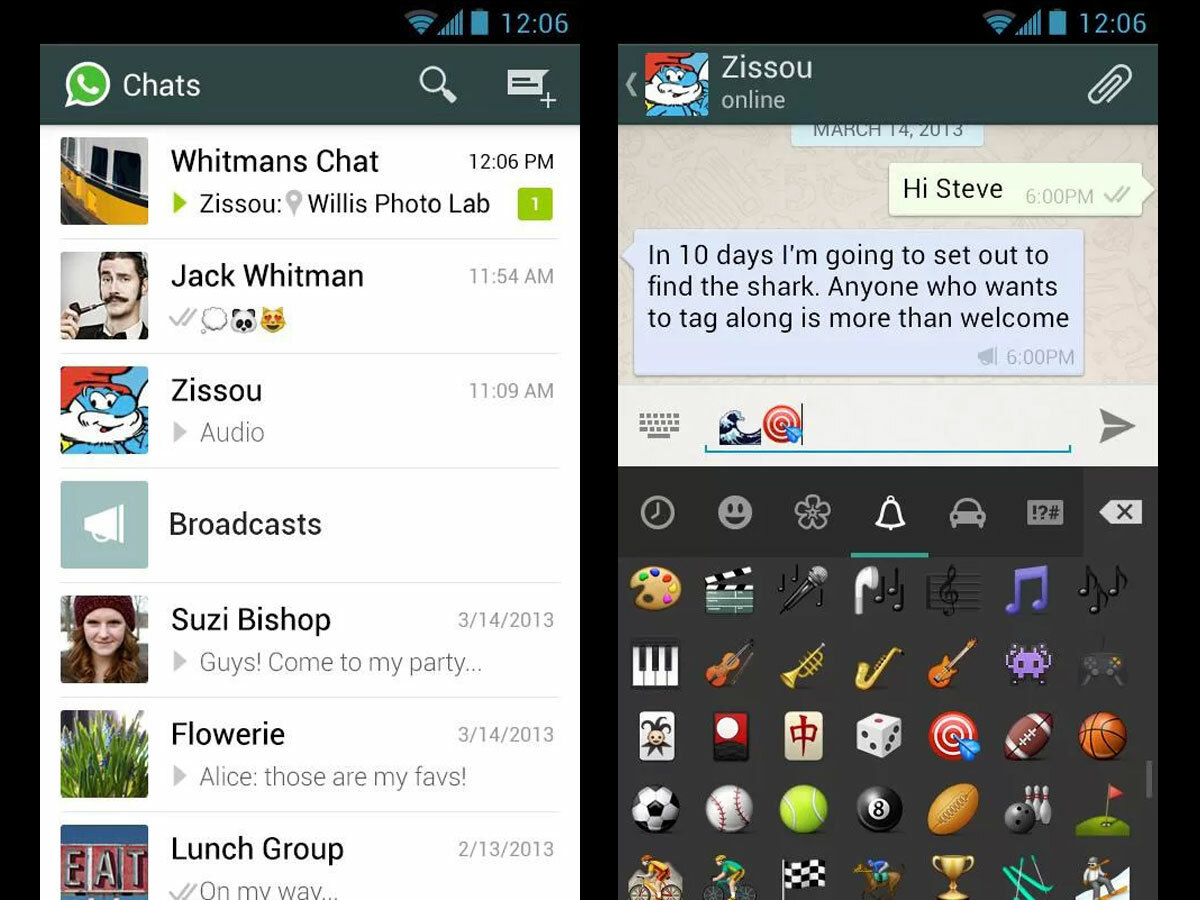 Want to see why Facebook paid over £11 billion for WhatsApp? Then download its ubiquitous messenger app, which allows you to communicate with your contacts – or whole groups of them – in far more ways than IM: voice messages, photos, video clips, emoji and location data are among the things you can send in an instant.
Yahoo Weather (Free)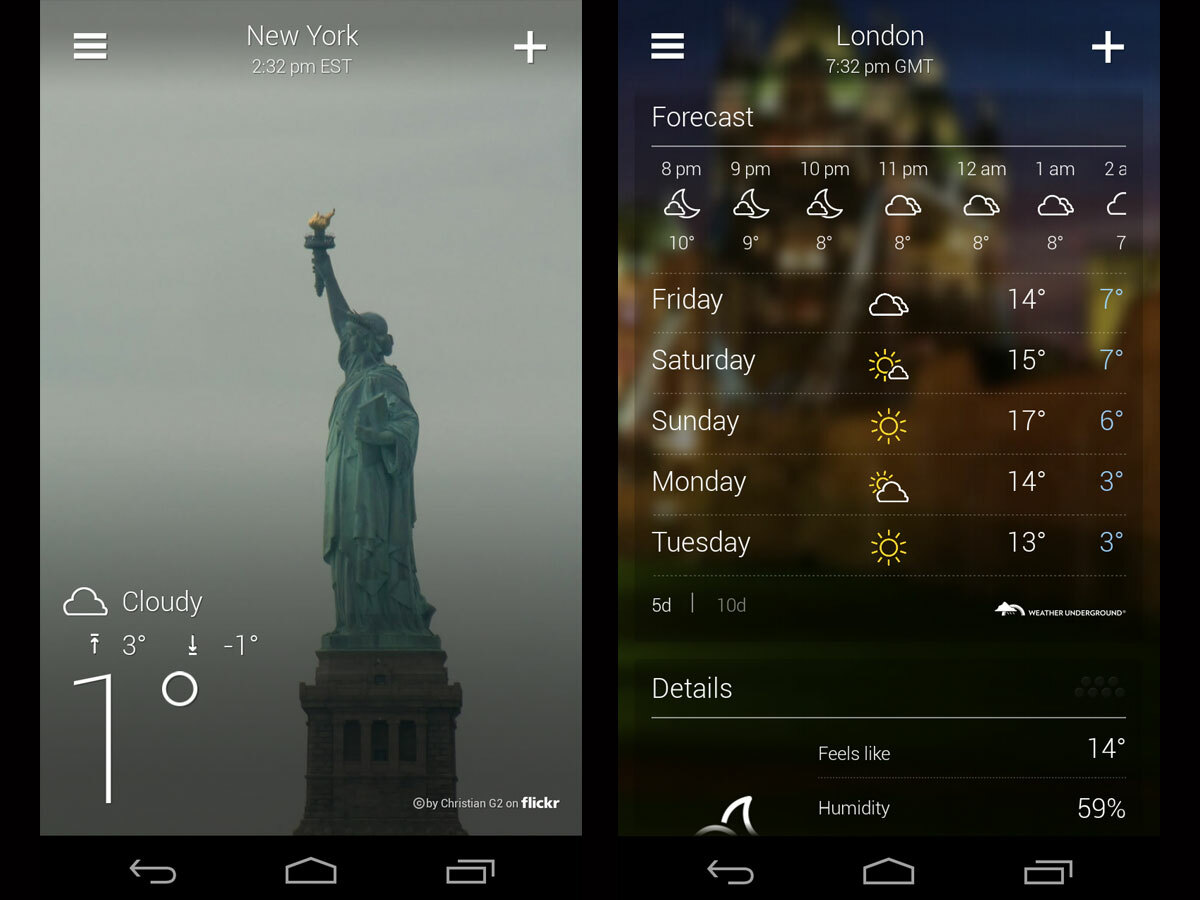 A decent weather app is a must for anyone living the unpredictable UK, and Yahoo! makes one of the best free examples around. Its beauty lies in its simplicity: the main page shows only the current temperature, conditions and daily high and low, but scroll down and you get an hour-by-hour breakdown of the next seven hours, plus a five- or ten-day forecast. If you wish, you can add other locations too.
AntennaPod (Free)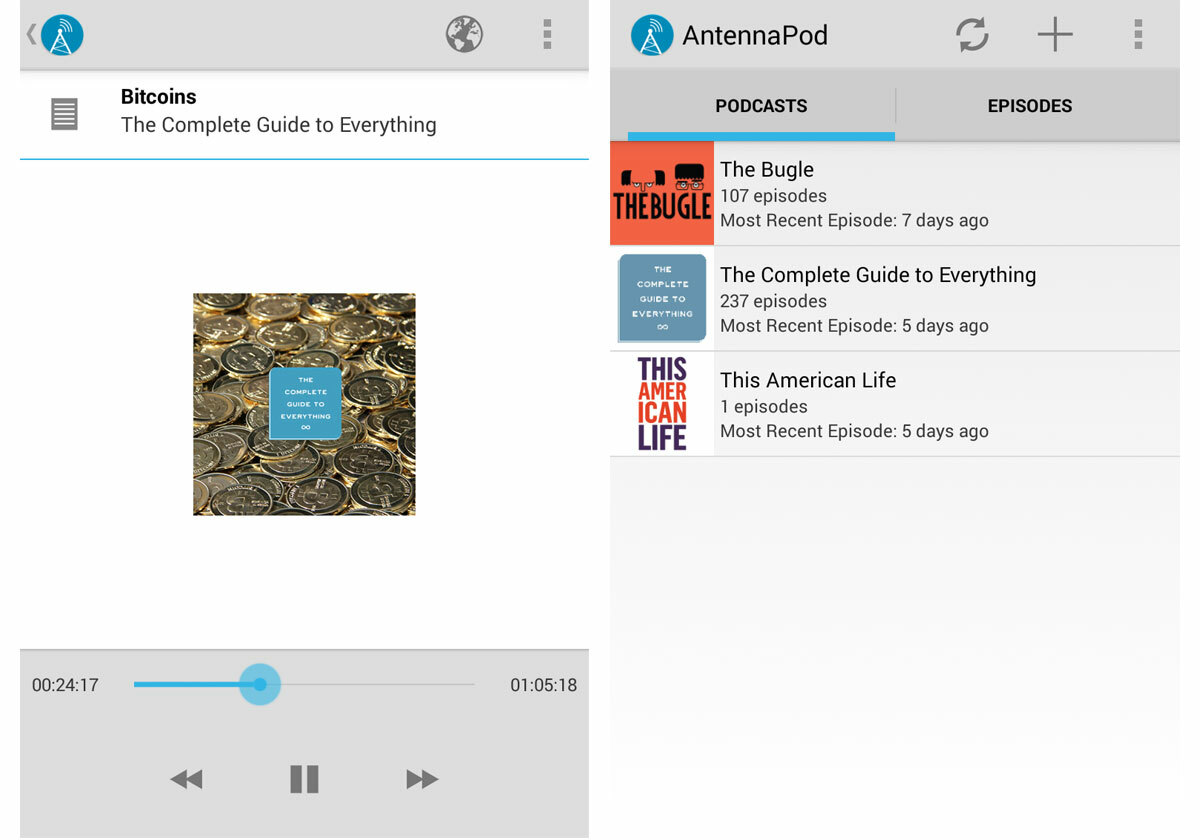 It might not be the most elegant-looking of podcast feed wranglers, but the open-source AntennaPod works well and won't cost you a penny. You can add podcasts to your feed via OPML import from another podcatcher, browse the gpodder.net or Miro Guide directories or enter feed URLs manually. Then, every time you refresh the latest episodes of your favourite podcasts will appear for easy download and playback.
Table Top Racing (Free)
A mash-up of Super Mario Kart and old-school favourite Micro Machines, Table Top Racing offers a triple whammy of great visuals, decent driving mechanics (for a touchscreen) and addictive gameplay (as with Angry Birds, you'll want to three-star every level). Fantastic freebie fun.
Kindle (Free)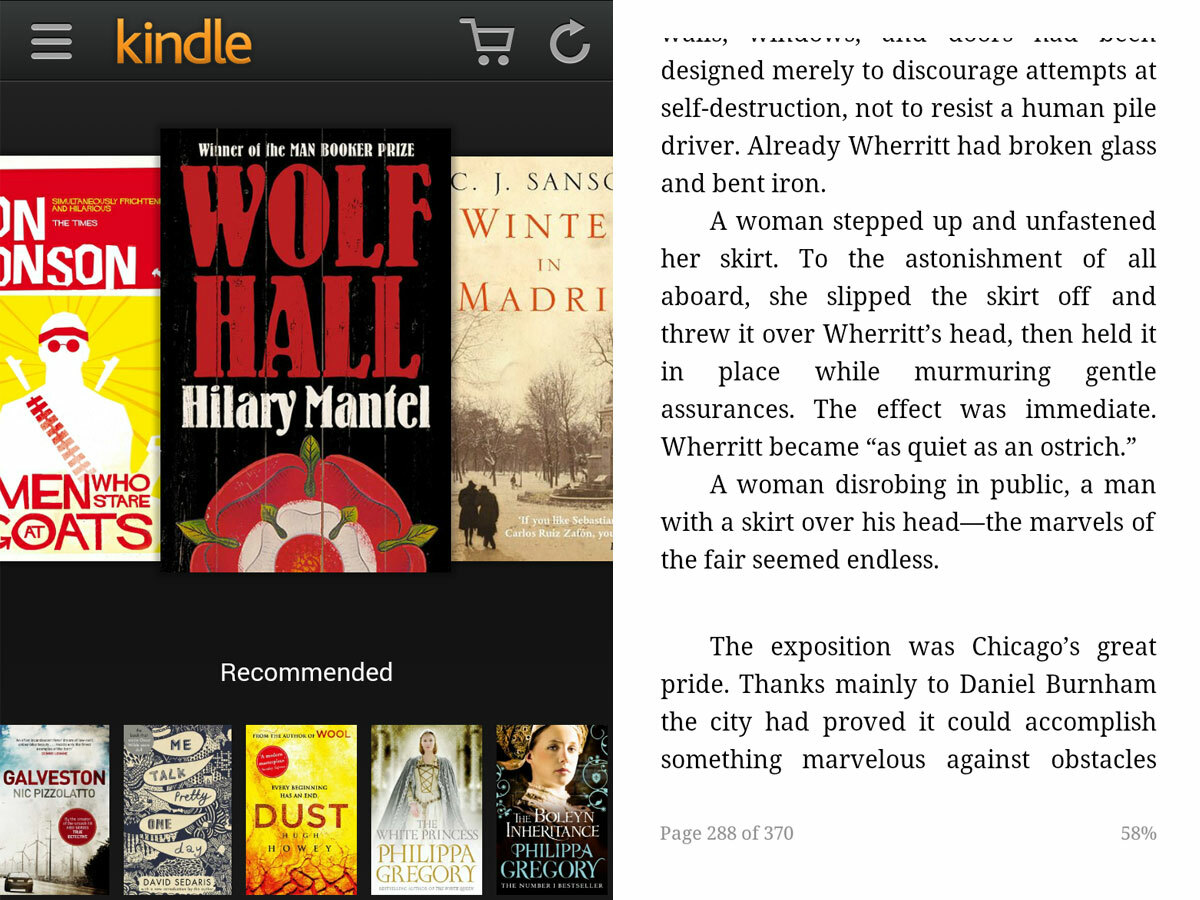 You'll doubtless be familiar with the Kindle app already, but we've picked it because it's ideally suited to the Z1 Compact: thanks to the phone's waterproof build, you can bring it into the bath with you and get stuck into your current novel.