Samsung Galaxy S22 deals and SIM-free prices including S22+ and Ultra
The S22 series is here - but which will you go for?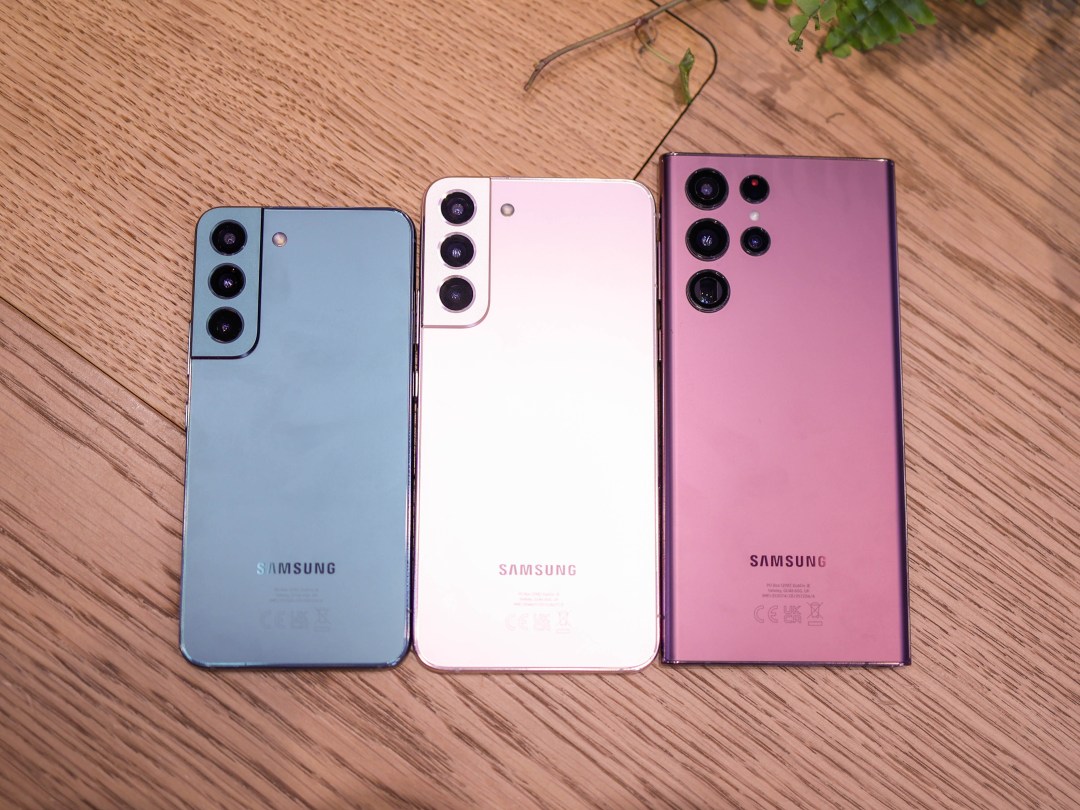 The Samsung Galaxy S22 series is now fully released across the UK and US. Here's our guide to the best Samsung Galaxy S22 deals as well as all the details around S22 SIM-free pricing.
As in previous years, there are three handsets: the standard S22, the larger S22 Plus and the flagship S22 Ultra, which stands apart in terms of specs, styling and price.
The S22 SIM-free pricing hasn't changed from the S21. The standard S22 starts at £769 for the 128GB version, rising to £819 for 256GB.
The larger Galaxy S22 Plus also comes in at £949 for the 128GB version and £999 for the 256GB version.
The Galaxy S22 Ultra will set buyers back £1149 for the 128GB version – but it only ships with 8GB of RAM.
If you want 12GB of RAM, you'll need to opt for the 256GB (£1249) or the 512GB (£1329) variants. Alternatively, you can stump up for the new bank-busting 1TB edition – which will set you back a quite-incredible £1499.
Galaxy S22 on UK networks
EE is offering the Samsung S22 range on plans from £51 per month, with all devices available on EE's Full Works for Android plan which have offers such as inclusive Netflix, Apple Music and BT Sport Ultimate worth up to £25 per month.
O2 is offering three months free airtime on 50GB and above tariffs on purchases before 23 March and an extra £250 when customers trade in their old handset for the S22 Ultra or an extra £100 when they trade in their old handset for the S22 and S22+. The recommended deals start from £46.50 per month for 50GB data with a £30 upfront cost.
Sky Mobile is offering the Samsung Galaxy S22 Ultra from £50 per month, Galaxy S22+ from £43 per month and Galaxy S22 from £37 per month – all with no upfront fee, all including 2GB of data and unlimited calls and texts. 50GB plans are £59, £52 and £46 respectively, saving customers £360.
On Virgin Media, tariffs start at £33 a month, with no upfront cost. Virgin Mobile is also offering the Samsung Galaxy Tab S8 5G and S8 Ultra 5G available from £27 and £35 respectively.
Vodafone is offering the Galaxy S22 from £24 a month (£29 upfront cost) based on a 36-month device plan (£21pm) and 24-month airtime plan with 25GB data.