Yamaha's cinematic audio range brings True Sound to your TV room
Add sonic immersion to your home cinema setup
A 4K TV might delight your eyes, but picture is only half the home cinema experience. For truly immersive entertainment, you need cinematic sound to match. Which is where Yamaha comes in.
Audio is not a strong suit for many modern sets. Slimline designs mean even today's most expensive TVs often feature tiny speakers, which can't provide anything like the detailed, powerful sound that cinephiles expect.
Luckily, the latest additions to Yamaha's audio line-up offer outstanding audio performance fit for any viewing room. From the compact C20A soundbar to the AVENTAGE range of AV receivers, there's something to suit every space and setup. And it's all equipped to serve up superlative sound, whether you're watching a fast-paced action flick or a slow-burn thriller with gripping dialogue.
Delivering exceptional realism, balanced tones and nuanced dynamics, Yamaha's soundbars and AV receivers embrace the True Sound concept, to ensure you feel the real sound of movies. Here's how they do it.
What is True Sound all about?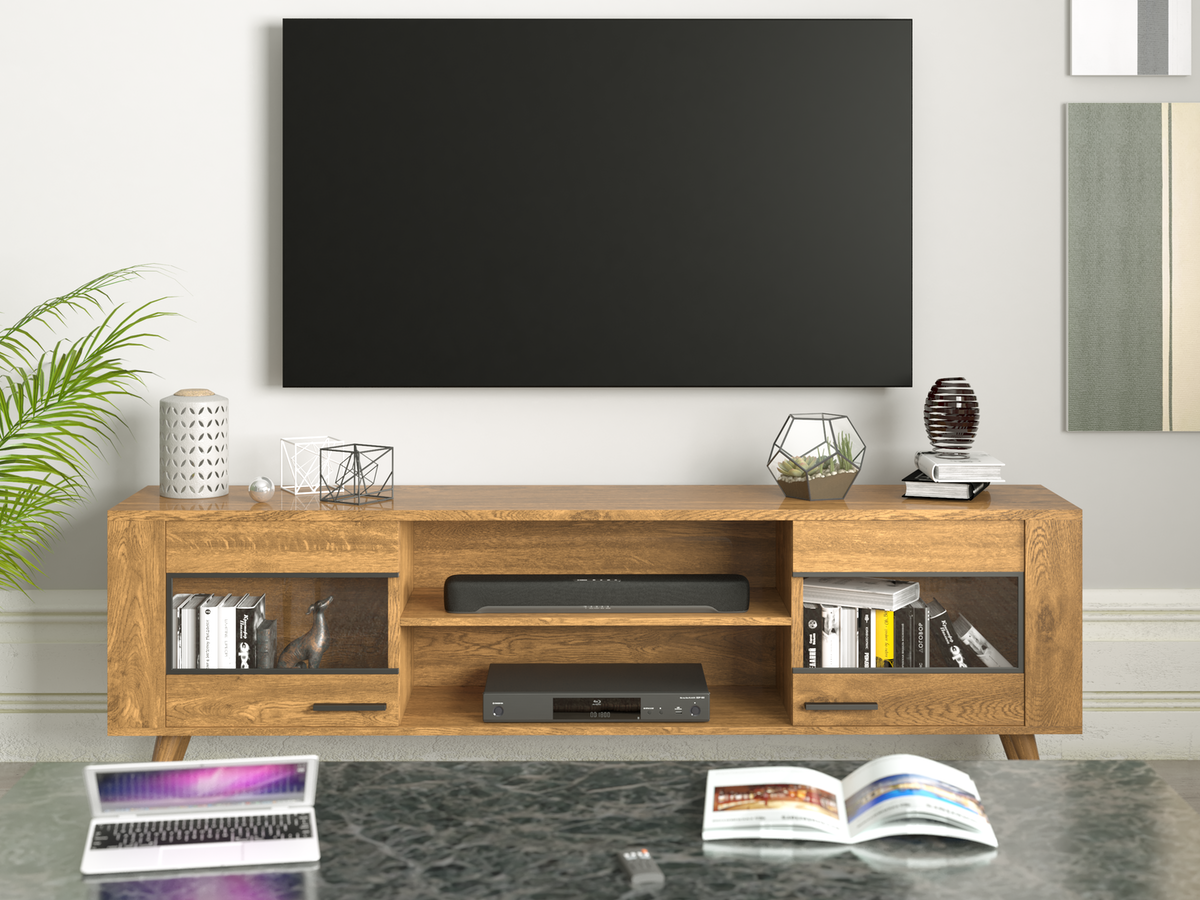 Just as audiophiles seek to hear music as it was mixed on the master recording, so film fans should get to experience a movie's soundtrack in all its glory – from whisper-quiet moments with delicate effects to rumbling bass that sets your heart beating. And that's exactly what Yamaha's True Sound concept is all about.
Instead of squeezing a motion picture's sonic accompaniment through tech that changes its energy, Yamaha's True Sound kit keeps the audio as pure and authentic as possible. From soundbars to AV receivers, the ideology is simple: allow listeners to hear the sound itself, not the speaker system.
How does Yamaha achieve this immersive approach to audio? First, it reduces noise and interference throughout the reproduction process, focusing on the tiniest details to eliminate unwanted interruptions that could affect the tonal balance. Yamaha completely redesigned the circuit boards inside its new Aventage AV receivers, for example, so that engineers could minimise noise by cleverly repositioning components.
Dynamics are another key factor. As any movie buff knows, intense silence can be just as crucial as sound. By reducing vibrations and improving signal response, Yamaha's True Sound equipment can rapidly reproduce the small audio signals that are so often used to deftly build tension during hushed cinema scenes.
Finally, Yamaha also shapes the overall sonic image that's experienced by audiences. By deploying unique surround smarts, its True Sound kit creates an expressive soundstage which envelopes the listener, without losing the nuances and atmospheric expressions that bring an accompaniment alive.
Experience True Sound with the Yamaha SR-C20A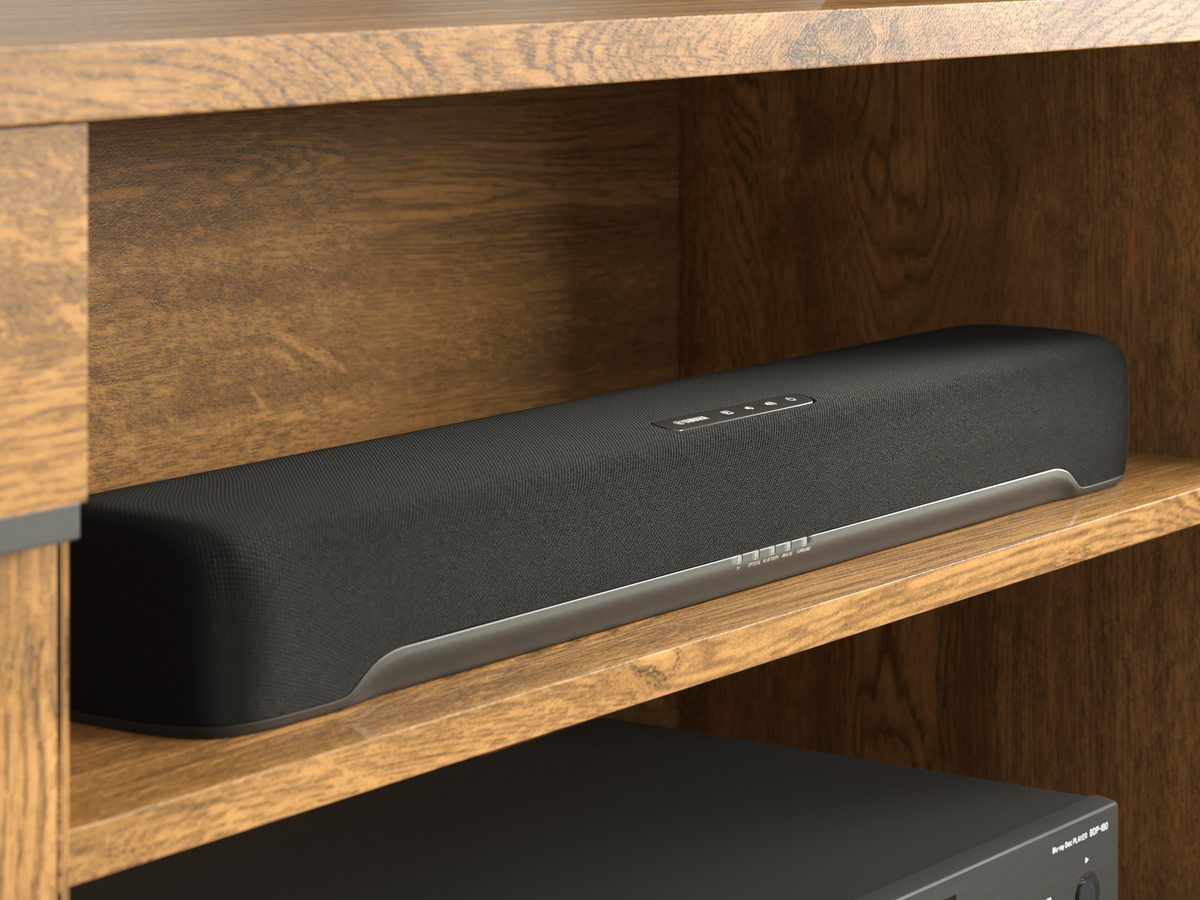 A perfect example of how the True Sound approach can transform your home cinema experience is Yamaha's SR-C20A soundbar (£219). At 600mm long and 64mm high, it's slender enough to find a space on almost any desk, shelf or TV cabinet. Yet despite its compact form, the C20 still creates an aural experience more involving than anything your flat-screen can offer.
The combination of a built-in 75mm subwoofer and dual passive radiators means the low-profile C20 can produce unexpectedly rich and powerful bass. Paired with virtual surround sound technology, the C20 is capable of wrapping you in the kind of captivating audio usually reserved for the cinema – without overwhelming your ears.
A quartet of modes means you can tweak the SR-C20A's audio output to suit specific content. As you'd expect from a True Sound device, there's a dedicated Movie setting. This broadens the soundstage to create a more expansive experience, giving those all-important sonic details the space to be heard, felt and enjoyed while you sink into the film.
Building on that same detail-driven ideology, the SR-C20A soundbar also features Yamaha's Clear Voice functionality. When enabled, Clear Voice can intelligently detect human voices in a movie soundtrack and carefully increase their volume, even if there's background music or a suite of sound effects. This sensitive balance adjustment allows you to make the very most of every scene – and never miss a key piece of dialogue.
Add dimensions with Yamaha AVENTAGE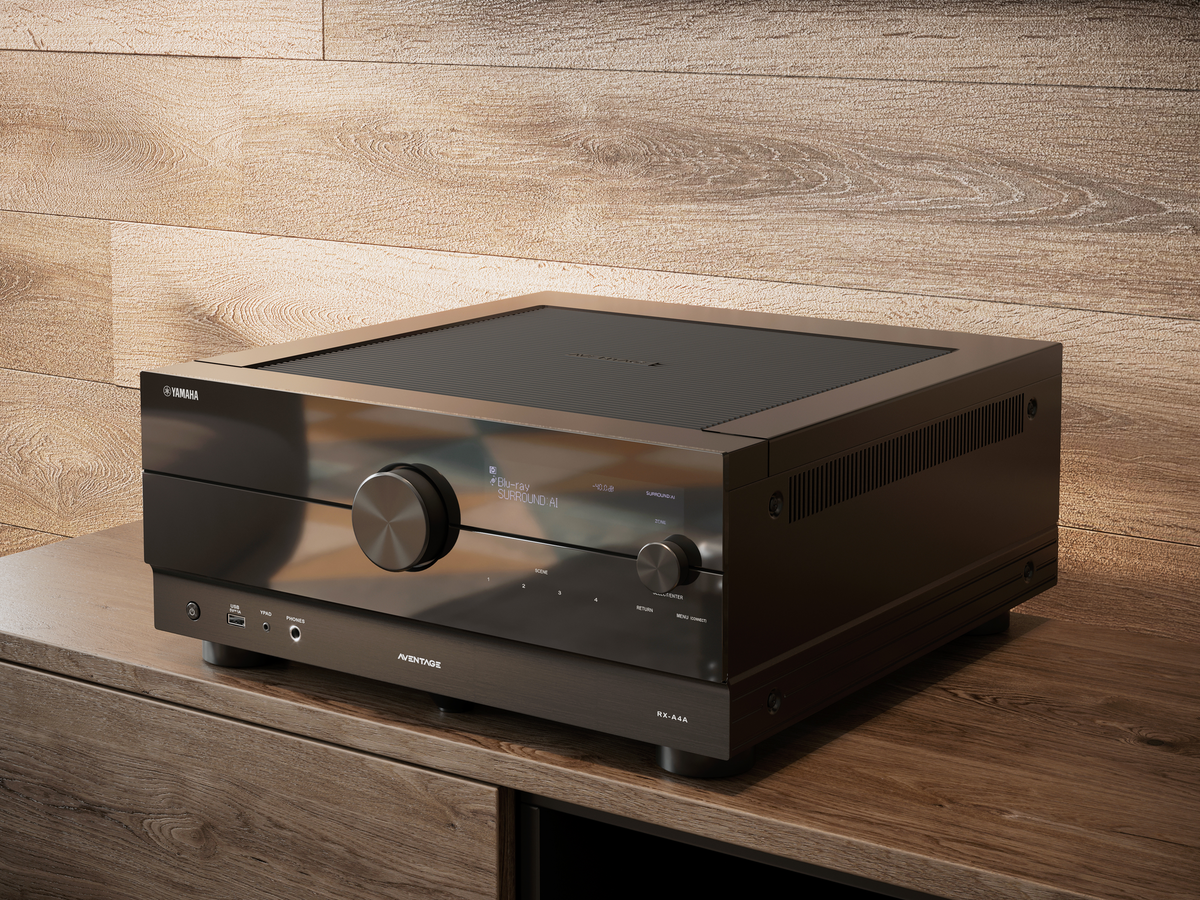 The True Sound concept is also at the core of Yamaha's flagship AVENTAGE receivers. Every element of the polished packages has been meticulously considered to ensure that all audio sent to your speakers is crystal clear and fit to fill the room.
And fill the room it certainly will, thanks to support for DTS-X and Dolby Atmos. More advanced than standard surround sound, this sonic wizardry gives a height dimension to movie soundtracks, simulating the sort of sound you'd usually only experience at a cinema. Paired with compatible equipment, audio will feel like it's coming from above and all around you.
To make this immersion is as realistic as possible, the AVENTAGE range also features Surround:AI. Powered by a punchy Qualcomm processor, this system enlists the help of artificial intelligence to analyse digital signals in real time. Like a sound engineer living inside the receiver, it skilfully tweaks the surround effect of individual elements, from speech to background scores.
Surround:AI works alongside Yamaha's Parametric Acoustic Optimizer. Using an included microphone, it deploys a suite of technologies, including Reflected Sound Control which monitors how waves travel around your viewing room, tuning the speaker setup to provide a surround experience that's perfectly suited to the space.
Transform your cinema room with True Sound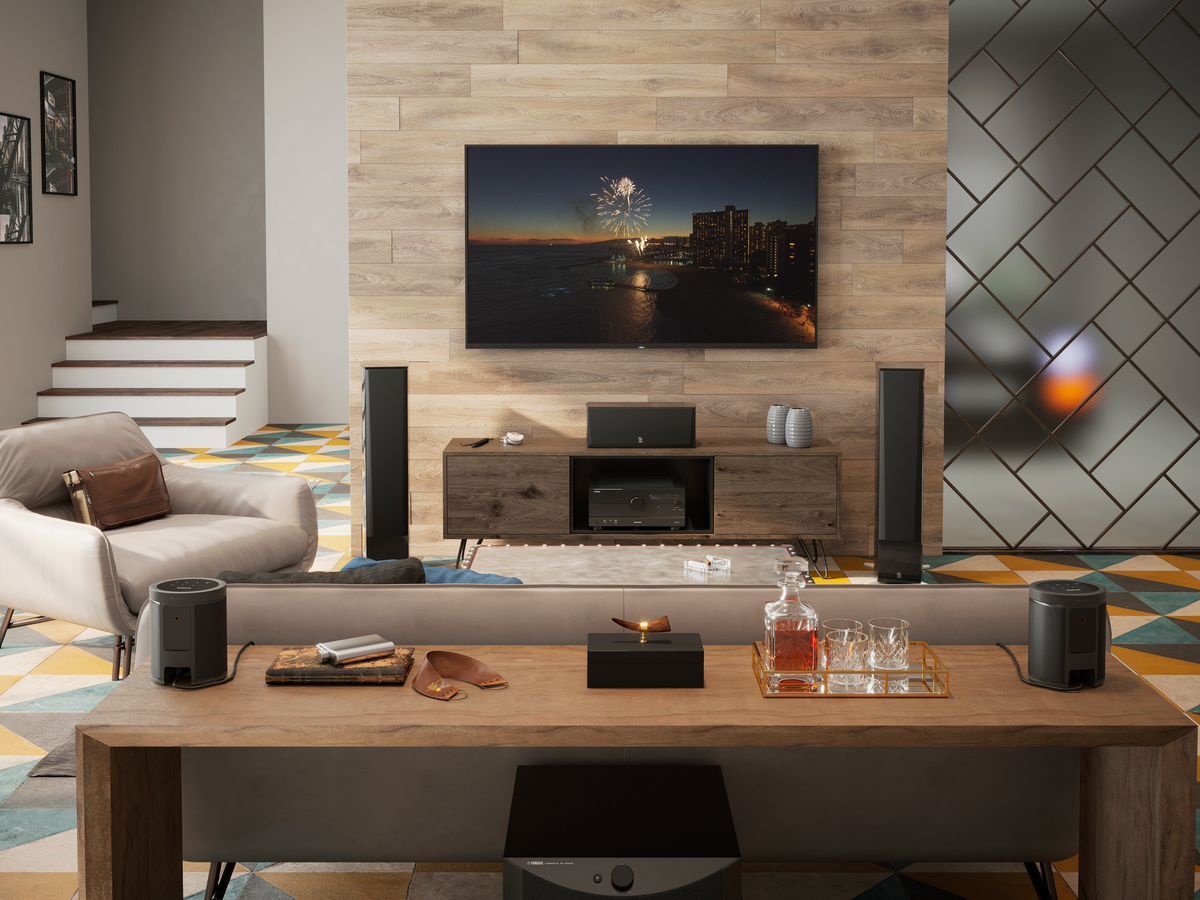 AVENTAGE has been crafted to ensure it doesn't come between you and your ultimate movie experience. The fifth foot beneath the receiver has been repositioned to better disperse chassis vibrations, while the solid cross-frame structure is designed to resist any resonance that could have even the tiniest effect on audio quality.
Paired with a responsive yet stable high slew-rate amplifier, together with the outstanding signal-to-noise ratio of a Sabre DAC, the RX-A4A, RX-A6A and RX-A8A deliver on the True Sound promise of absorbing audio. With a firmware update set to unlock HDMI 2.1, Auro 3D and Automatic upmixing, plus support for Alexa and Google Assistant built-in, gripping audio has never been more flexible or accessible.
In fact, by incorporating the True Sound philosophy into their entire range, Yamaha has made it easier than ever to enjoy deep, detailed and multi-directional movie audio as part of your home cinema setup.
Whether you want a soundbar beneath your screen or a powerful AV receiver to take charge of your speaker setup, Yamaha has the answer. If your TV's one-dimensional output is holding you back from feeling real immersion, True Sound will bring films back to life for you and your ears.