Samsung Galaxy Watch 6 Classic review: spin to win
Style-led smartwatch successor steps up in almost every area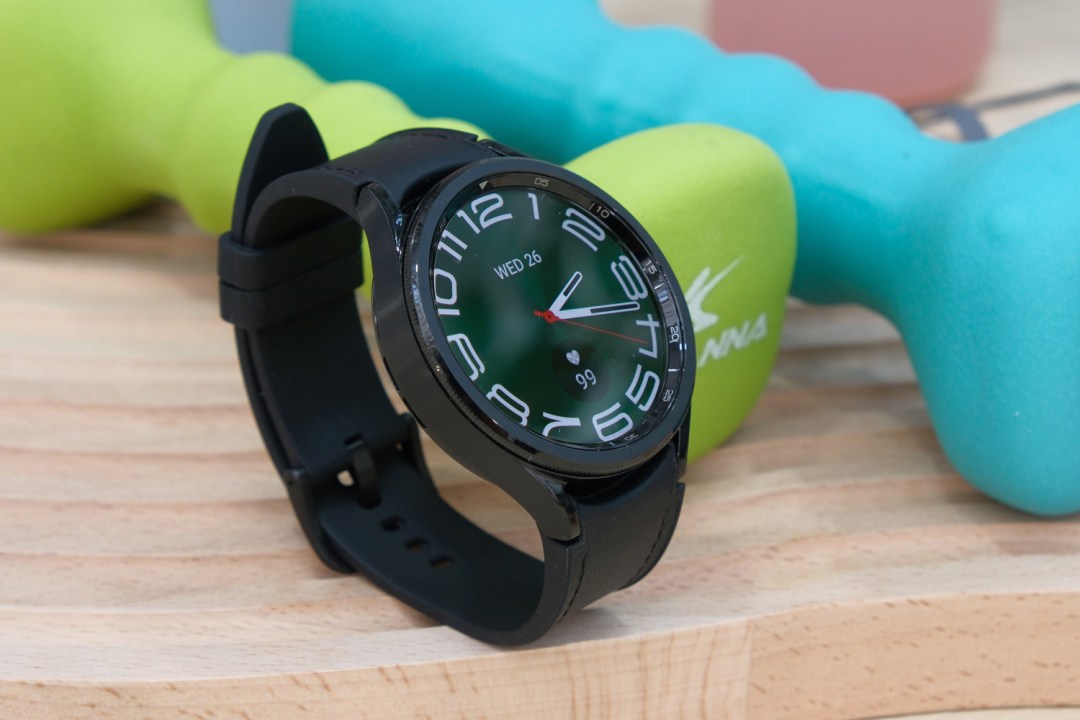 Well, well… look who's back. After stepping aside for the fitness-focused Galaxy Watch 5 Pro last year, Samsung has brought back a fan favourite smartwatch for 2023. With a more traditional timepiece vibe and that distinctive rotating bezel, the Galaxy Watch 6 Classic brings some welcome variety back to the line-up, while also making room for the largest screen the firm has ever squeezed into one of its wearables.
It's also one of the first smartwatches to run WearOS 4, for an edge over rivals such as the Ticwatch Pro 5 and Google's own Pixel Watch (for now, at least), and finds room inside for a bigger battery. But then so does the regular Galaxy Watch 6 – is there enough here to outshine its baby brother? We strapped one on our wrist to see how it stacks up.
Design & build: let's twist again
It's pretty obvious how the Watch 6 Classic stands out from the regular Watch 6; instead of a flat face that sits almost flush to the watch body, you get a raised bezel that surrounds the screen. The ridged texture around the outer rim gives plenty of purchase for twisting it, with each rotation having a satisfying click. It's got real fidget spinner vibes, just like the old model did.
Minute indicators around the inner rim are another nod to traditional timepieces. They're subtle enough not to draw attention away from what's onscreen, and don't move as you twist the outer bezel, so can't trigger your OCD by being in the wrong spot. The fact the bezel protrudes upwards from the screen could also help protect it from accidental knocks and bumps.
The other big difference? The Watch 6 Classic is machined from stainless steel instead of aluminium, with a brushed finish that glints in the light. The effect is subtle on the black version, and more attention-grabbing with the silver. The range kicks off with a 43mm watch face, but the larger 47mm model has a more statement-making screen size and bigger battery. There's the usual choice of Wi-Fi or LTE connectivity options, too.
Whichever you go for, you're getting a substantial slab of wristwear – but we didn't find it so chunky we ended up taking it off at night.
Samsung calls the Watch 6 Classic's bundled strap "Hybrid Eco-Leather". It looks convincing from a distance but is actually just rubber with a leather texture, making it more hard-wearing and easier to rinse off after a sweaty workout. That bodes well for fitness fanatics not wanting to regularly swap out straps every time they head to the gym – although it's much easier to do that now thanks to a new quick-release design.
There's just one button to press and the band pops neatly off. Samsung has plenty of official straps to choose from, including fabric bands and metal link bracelets, but it'll also happily accept regular 20mm watch bands.
Screen & sound: awesome AMOLED
Whether you go for the 43mm Watch 6 Classic, or step up to the 47mm model, both are very easy on the eye thanks to a wonderfully crisp and colourful AMOLED display. Shrinking the display bezels by 15% since the Galaxy Watch 4 Classic has let Samsung use larger panels this time around: instead of the 1.2in and 1.4in seen previously, you're getting 1.3in and 1.5in here, with next to no black bar around the outer edge.
With 432×432 and 480×480 resolutions, both sizes look sharp and well-defined at arms' length, and viewing angles are superb. OLED panels really make darker watch faces pop, but the near-nonexistent bezels mean brighter, more colourful options don't spoil the styling.
An ambient light sensor inside boosts brightness when you step outside, staying perfectly visible on sunny days and being quick to dim to eye-friendly levels when moving indoors or to more shadowy spots. It isn't super-reflective, either.
It's great to see Samsung sticking with sapphire crystal for the watch face, which is much tougher than regular glass. We dodged a handful of potential scrapes with last year's Watch 5 Pro, so expect similar long-term resilience here.
Software experience: subtle streamlining
It might be first out the gate with WearOS 4, but the OneUI 5 Watch interface makes the Watch 6 Classic feel very similar to Samsung's previous wearable efforts. That's no bad thing, mind. The UI is very consistent, with menus, icons and colours matching as you move between apps, of which there are plenty to pick from.
Samsung Wallet is on-board for contactless payments and digital membership cards. Find my Phone has a new map view to make it easier to track your other Samsung tech. Samsung Health collates all your fitness and biometric data. But you aren't tied in to them, seeing how it can also access the Google Play Store.
It's great to see the option to record custom workout routines now, and set personalised heart rate zones during exercise. All the health metrics from last year make a return, meaning optical and electrical heart rate sensors for ECG, blood oxygen, skin temperature, heart rate and even blood pressure – though that still requires some third-party kit and regular calibration.
Fitness tracking accuracy is largely on the money, with GPS location data and heart rate records on par with other smartwatches. Step count and calories burned were realistic too. Pro athletes aren't likely to swap from their dedicated GPS running watches, which have much longer battery life, but the Watch 6 Classic should be a fine choice for anyone looking to level up their fitness. With IP68 and 5ATM water resistance ratings, it's a fine pick for swimmers as well as dry land athletes.
Performance & battery life: longer lasting?
Samsung's last-gen watches weren't exactly slowcoaches, but they did rely on an ageing CPU. That's not an issue for the Watch 6 Classic, which gets an all-new Exynos W930 chip. The dual-core silicon runs at 1.4GHz, a welcome increase from the previous model's 1.18GHz, and RAM has also been increased from 1.5GB to 2GB.
WearOS 4 always felt responsive during our testing, swiping smoothly through widgets and watch faces with no stuttering. The more demanding wearable apps available from the Play Store also felt perfectly nippy. 16GB of on-board storage means there's plenty of room for 'em, along with a bunch of music playlists in case you want to leave your phone at home while working out.
The bigger question was always going to be whether the new CPU was more energy efficient, and would deliver longer stints between charges as a result. It helps that both versions of the Watch 6 Classic have bigger batteries than the old Watch 4 Classic: the 43mm has a 300mAh cell, up from 247mAh, while the 47mm version's 425mAh is a big jump from the old model's 361mAh.
Even with the always-on display active we saw more than Samsung's estimated 30 hours between top-ups – and that included a bit of daily fitness tracking and a whole bunch of notifications. Swapping to raise-to-wake instead meant we could comfortably get through a second day before needing to charge. There's no dual-screen cleverness here like on the Ticwatch Pro 5, but Samsung has certainly maintained its longevity lead over the Google Pixel Watch. The USB-C charging cable is fairly nippy, too, taking just over an hour to refuel.
Samsung Galaxy Watch 6 Classic verdict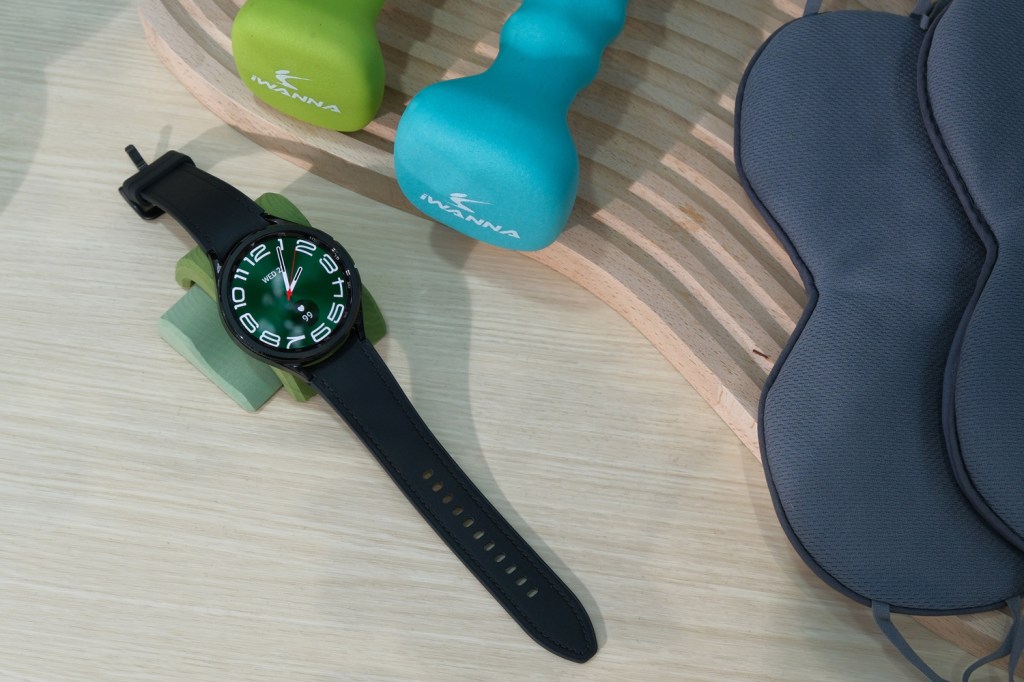 Absence makes the heart grow fonder, so it's great to see the Watch 6 Classic return after skipping out on the previous generation. It brings back some welcome variety to the line-up, and the rotating bezel remains a satisfyingly slick way to interact with WearOS.
It's not dramatically different from the regular Watch 6 style-wise, and commands a higher price, but the larger screens give it greater wrist presence. Larger batteries also mean more time between charges, and extensive fitness tracking options will please regular runners as well as casual exercisers.
It's comfortably the pick of the WearOS 4 litter right now.
Stuff Says…
No major leaps forward this year… but bringing back the bezel still makes an already great all-rounder smartwatch even better.
Good Stuff
Fluid performance
Consistently good battery life
Rotating bezel was sorely missed
Bad Stuff
Big price jump over regular Watch 6
no major internal upgrades over last year's model
Samsung Galaxy Watch 6 Classic technical specifications
Screen
1.3in, 432×432 AMOLED (43mm)
1.5in, 480×480 AMOLED (47mm)
CPU
Exynos W930 dual-core
Memory
2GB RAM
Storage
16GB on-board
Operating system
WearOS 4 w/ One UI 5 Watch
Battery
300mAh (43mm)
425mAh (47mm)
Connectivity
Bluetooth 5.3, Wi-Fi, NFC, GPS (4 bands), LTE
Durability
IP68, 5ATM, MIL-STD-810H
Dimensions
42.5×42.5×10.9mm, 52g (43mm)
46.5×46.5×10.9mm, 59g (47mm)