Mobvoi TicWatch Pro 5 review: just in time
Dual screen smarts and brilliant battery life make this a wearOS watch worthy of your wrist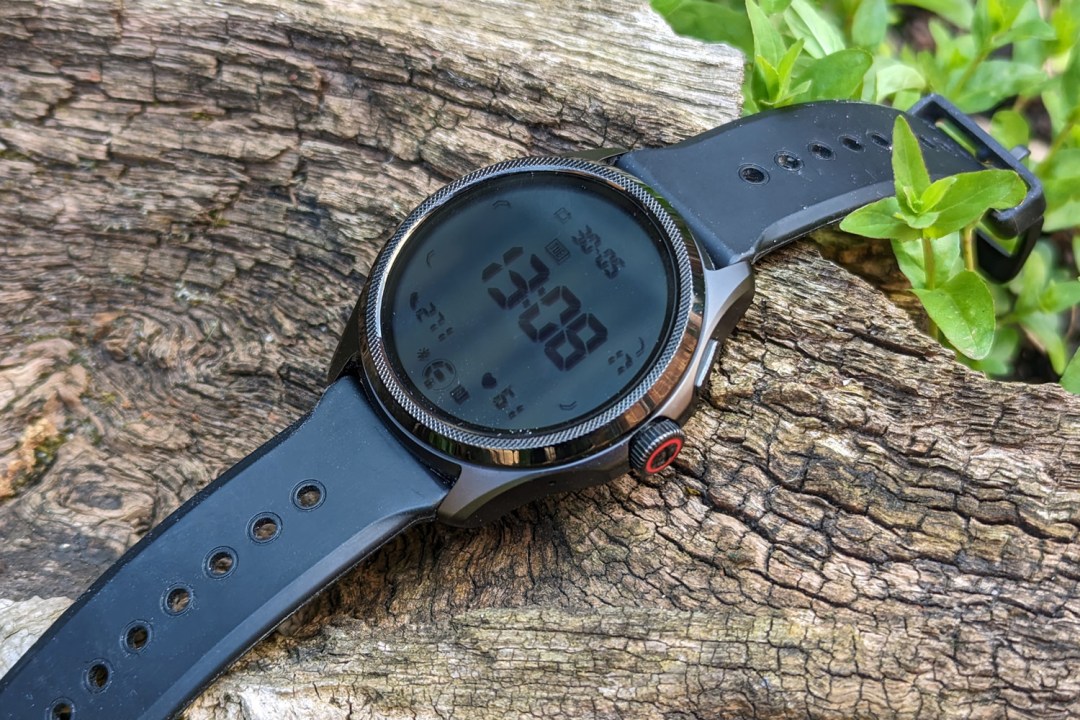 Mobvoi has been doubling up on its smartwatch screens for a while now, layering a low-power LCD over a bold and bright OLED for a battery life advantage over rival wearables. Its latest effort, the TicWatch Pro 5, isn't simply more of the same: it was at the front of the queue for one of Qualcomm's new Snapdragon W5+ Gen 1 CPUs, and lands with the a version of WearOS so cutting-edge it could slice through steel.
Then there's the digital crown for speedy navigation, military-grade durability, and a full suite of sensors for tracking health and fitness. It's about as well-equipped as the best smartwatches get right now. But being first with new tech doesn't also mean being the best – and with big-name rivals waiting in the wings, can the TicWatch Pro 5 justify its high-end price?
Design & build: takes the crown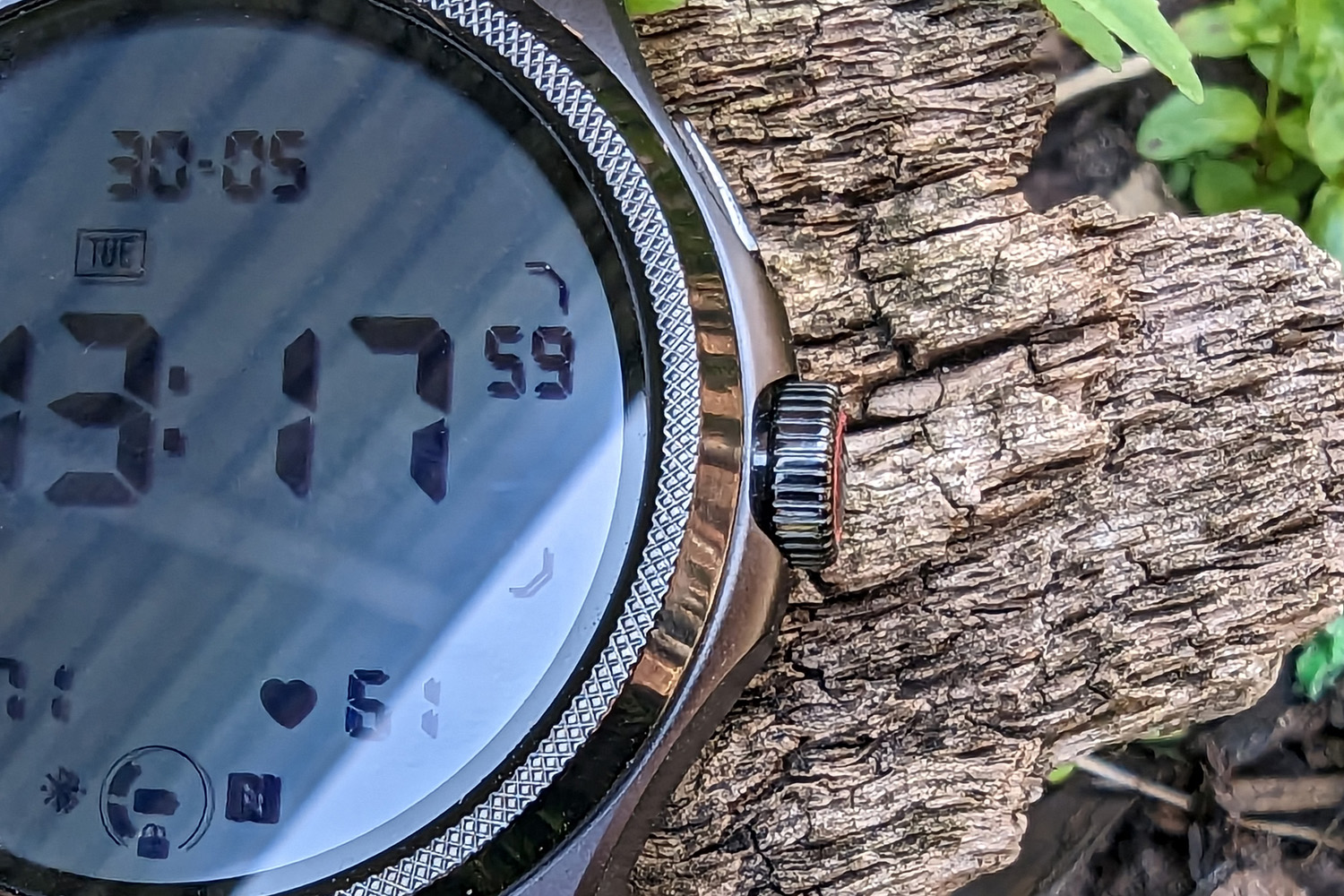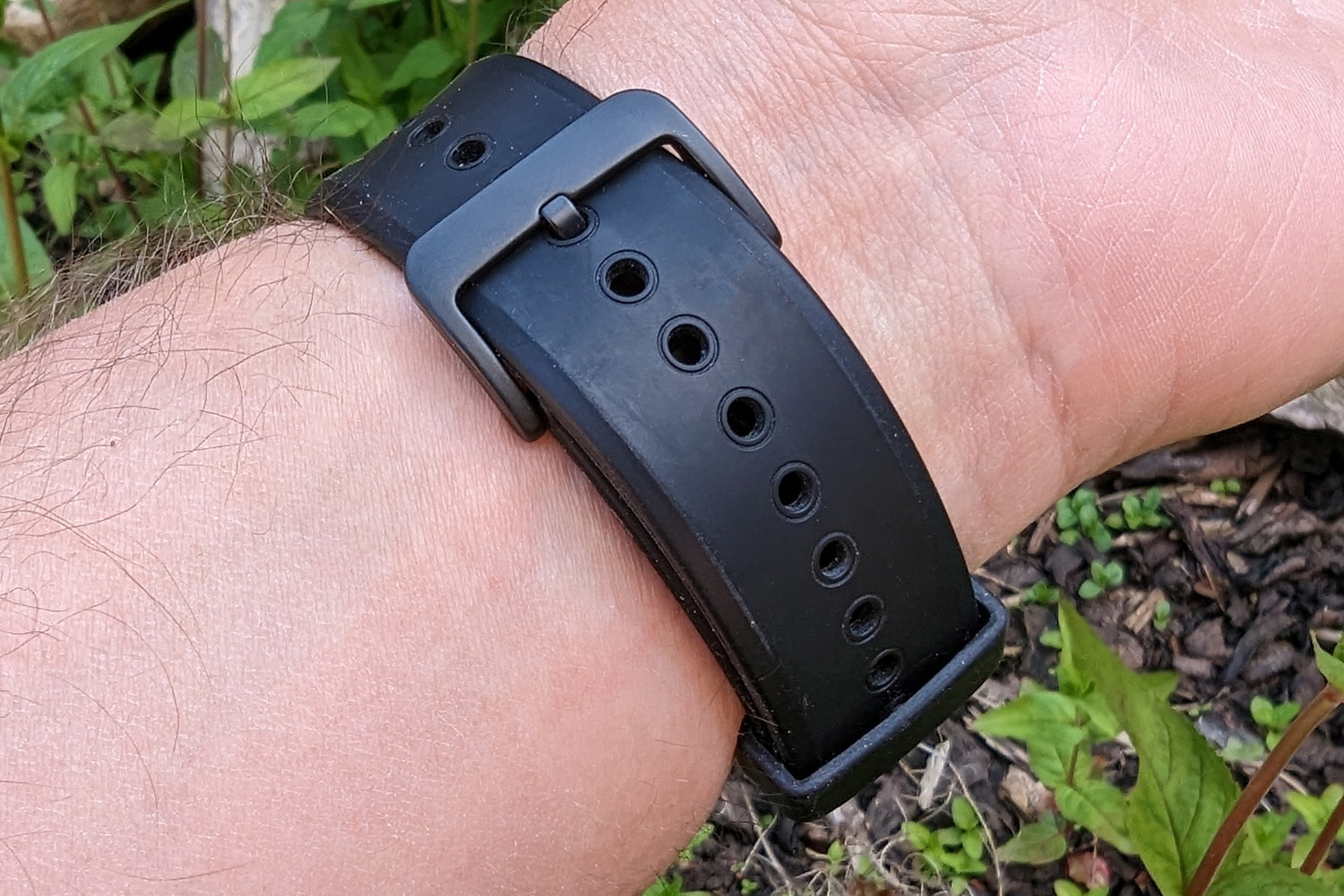 The TicWatch Pro 5 doesn't stray too far from Mobvoi's previous efforts. It's made from a rugged mix aluminium and stainless steel, with a chunky knurled bezel surrounding the circular watchface. The way it protrudes outwards will hopefully keep the screen safe from scrapes and scratches, with Gorilla Glass promising another degree of protection.
New for this generation is a rotating digital crown at the right side, with some red detailing being the only splash of colour on display. It spins with a satisfying amount of resistance and triggers the watch's relatively beefy haptic vibration with each 'notch' you turn it. There's also a single shortcut button above it, which opens the Recents menu with one press and opens Google Wallet with a double-press. You can't reprogram them to launch specific apps, though.
At 1.4in the TicWatch Pro 5's screen isn't exactly giant by modern smartwatch standards – but factor in the bezel and it still takes up plenty of room on your wrist. With no smaller display option or different colour cases, your only choice is "big and black". The rubber wrist strap included in the box puts function ahead of form, but it's easy enough to swap it out for something with more style using the quick-release lugs. The watch takes a standard 24mm strap, with no proprietary fitting like the one found on the Google Pixel Watch.
5ATM water resistance means you're not only fine to wear the TicWatch Pro 5 in the shower, but you can take it open-water swimming. It's no diving watch, but can cope with depths down to 50m for longer than you can hold your breath. The military-grade 810H frost and sand durability is a bit more nebulous, but means you'll be fine to keep it on your wrist in icy conditions or at the beach.
Screen: I'll take two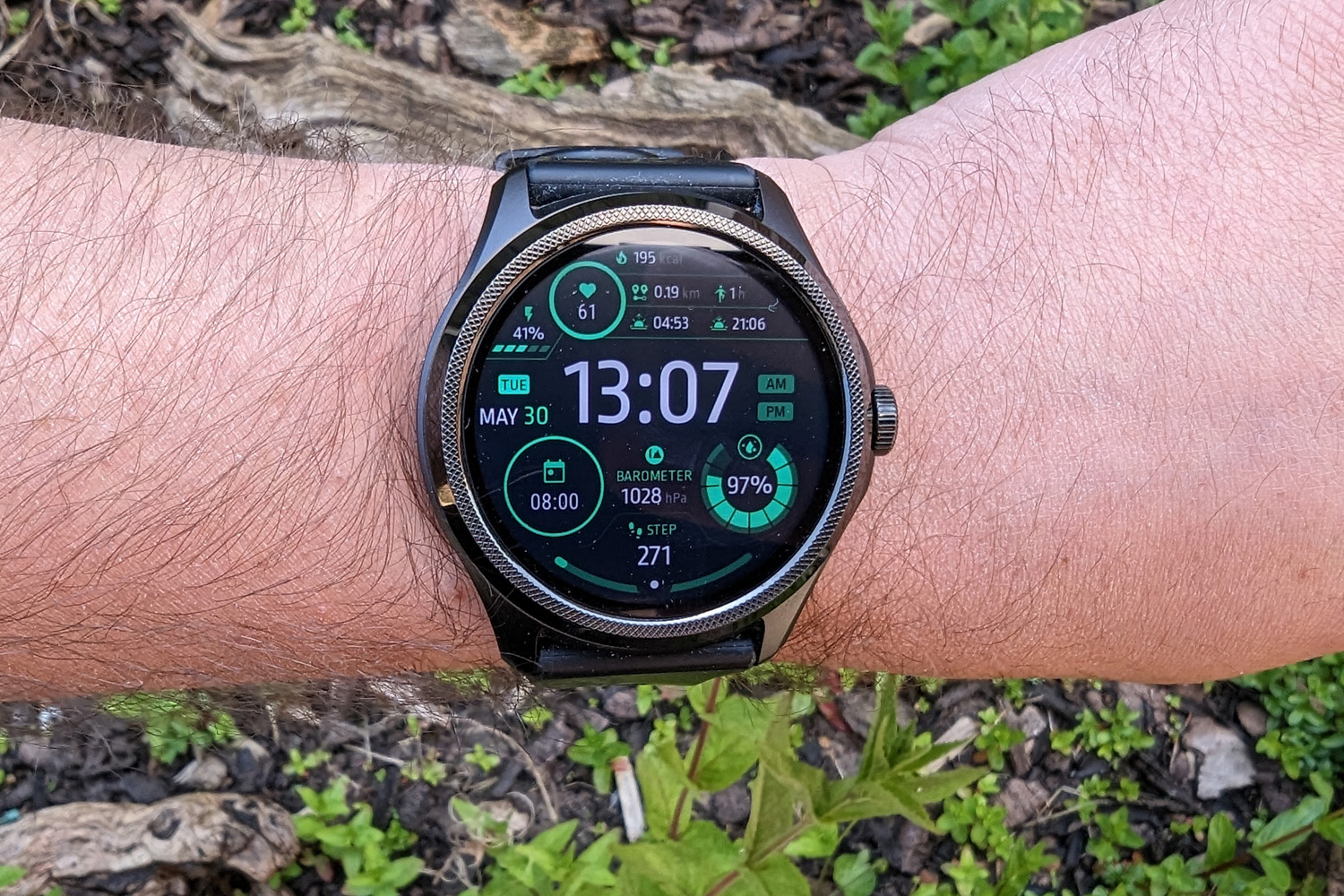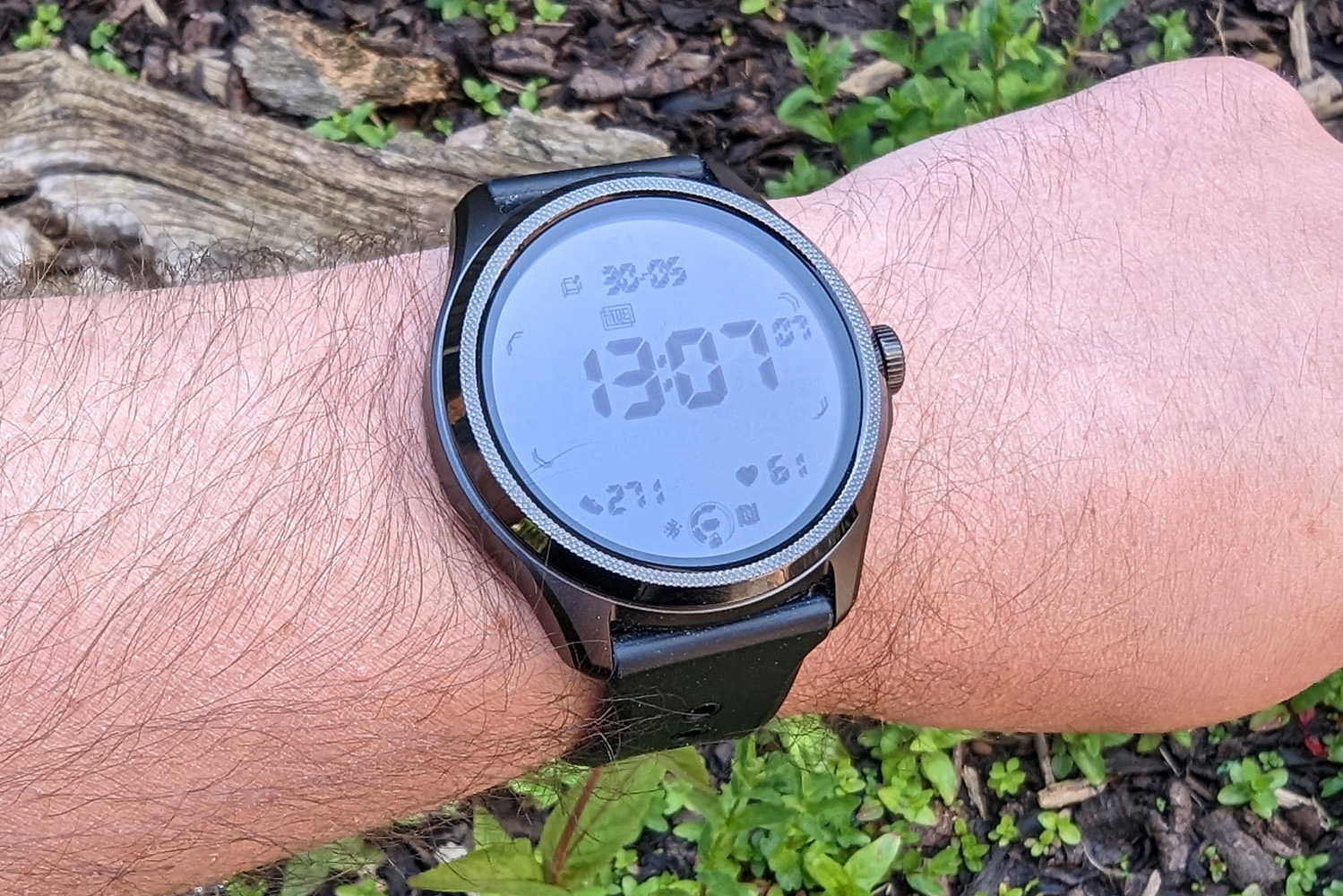 It's all but impossible to tell the TicWatch Pro 5's screen is actually two panels stacked on top of one another. When the main OLED display is in action it's more than bright enough for outdoor use, with punchy colours and a crisp 466×466 resolution that makes even small lines of text easy to read. It's a 60Hz panel, and doesn't have any adaptive refresh rate abilities, but it doesn't need them.
When you're not directly interacting with it, the watch switches over to the low-power LCD layer that sits on top. Think an old-school Casio wristwatch and you're half-way there, only it does more than just tell the time. It can still show your current heart rate, number of steps taken and remaining battery life in standby mode. Start recording exercise and the background colour will change to reflect your heart rate zone, saving you from a swipe or two mid-workout.
It effectively replaces the always-on display option baked into WearOS, using far less power but still readable at a glance. Raise your arm and it illuminates just enough to see it in the dark. It does mean you miss out on any funky digital watchfaces you might want to install, and means an extra tap before you're able to launch apps or read incoming notifications.
Outdoor visibility in this mode could also be a little better, needing the perfect angle to be perfectly legible, but we still reckon it's a fair swap for much better battery life.
Features & battery life: ultra-long lasting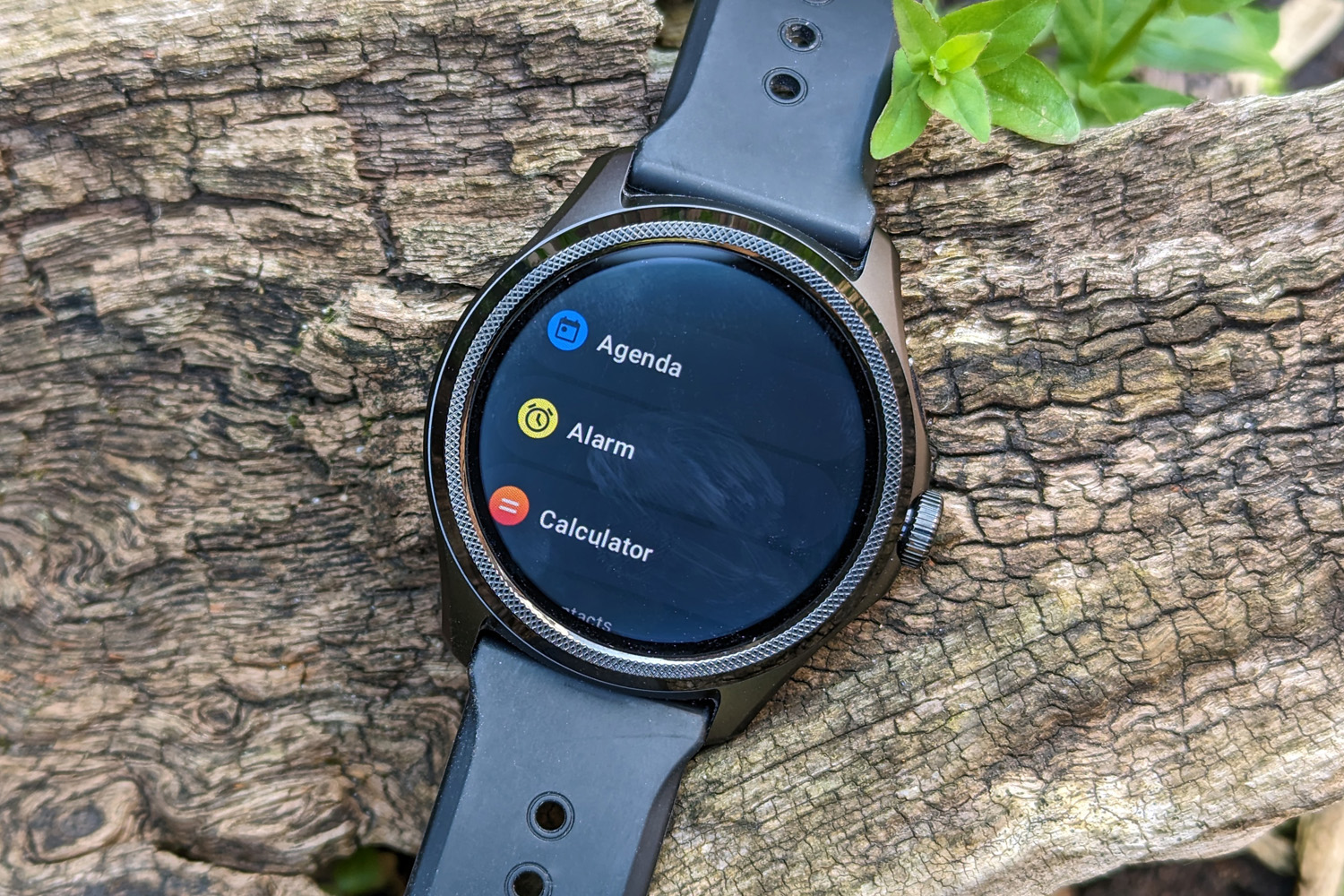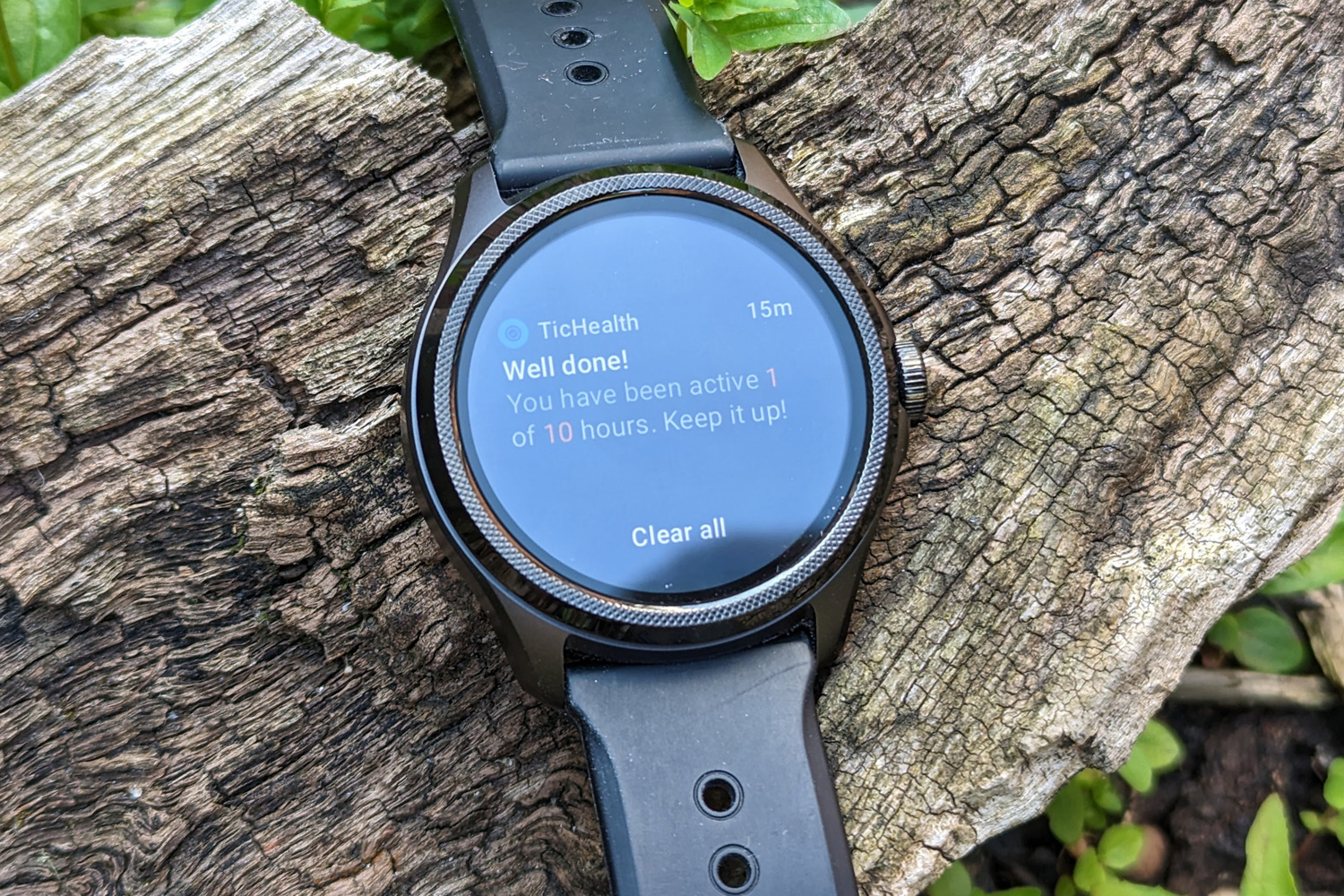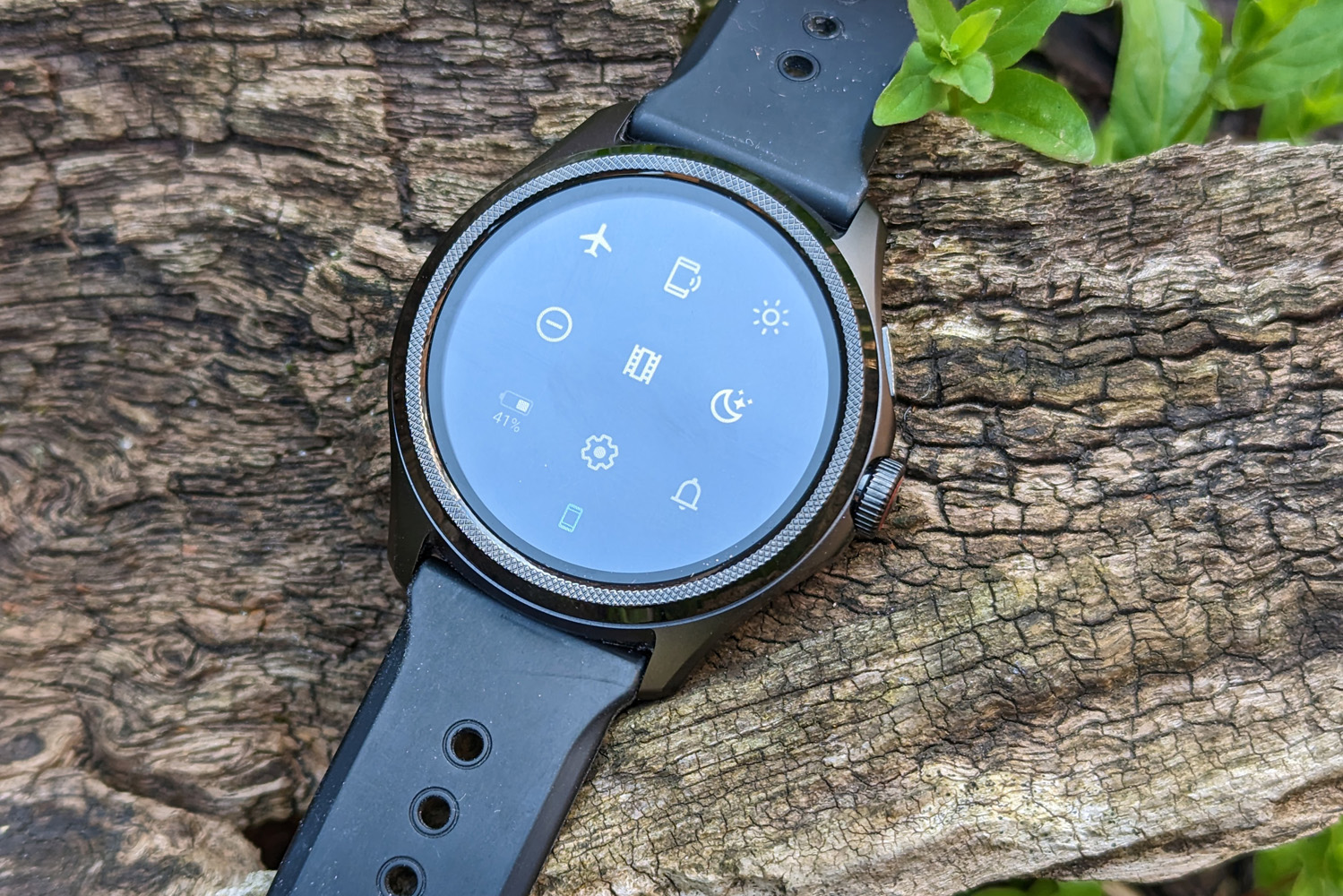 As Mobvoi's first model with WearOS 3.5, the TicWatch Pro 5 is as up-to-date as Android wearables get right now. The setup is very similar (though not quite identical) to the Pixel Watch and Samsung's Galaxy Watch 5 trio, with a long list of own-brand apps on top of the standard selection. Notifications, quick settings and tiles are still just a swipe away from the main watchface, but there's no Google Assistant baked in – at least at launch. It's unclear if it will be added in a later update, but the firm hasn't been especially speedy on those for its other models.
Qualcomm's W5+ Gen 1 processor is supposed to be twice as fast as the Snapdragon 4100+ found in older smartwatches, but while apps open very promptly, we're not sure the difference is quite that dramatic. That said, apps like Spotify (which were beyond slow on older hardware) are now perfectly usable, and general navigation was always responsive. The only waiting around was when the watch was switching out of Essential mode, which is usually a once-a-day deal.
It's worth using: this has some of the best endurance of any WearOS watch we've tested, frequently lasting three days of typical use between top-ups. For us that meant 24/7 step tracking, an hour of GPS-tracked exercise, regular incoming notifications during work hours, and enabling Essential Mode at bedtime. Fitness fanatics might see a lower figure, but you'd need to be running regular marathons before you'd have to recharge every day.
Switching into Essential mode can in theory let you go as long as 45 days without plugging in, although we've not spent long enough with the watch on our wrist to test the theory. It's less of a smartwatch in this mode, admittedly, but can be handy for longer trips.
The charging cable is proprietary and uses a USB-A connector, which feels a little behind the times, but it's very effective: a 65% top-up takes just half an hour, with an empty-to-full refill taking around an hour and 15 minutes.
While the ultra-low power display and power-sipping Essential mode play a part, as does the more energy-efficient CPU, the Ticwatch Pro 5's epic longevity is largely down to its chunky 628mAh battery. It's bigger than both the Samsung Galaxy Watch5 Pro and considerably pricier Apple Watch Ultra.
Exercise & fitness tracking: app overkill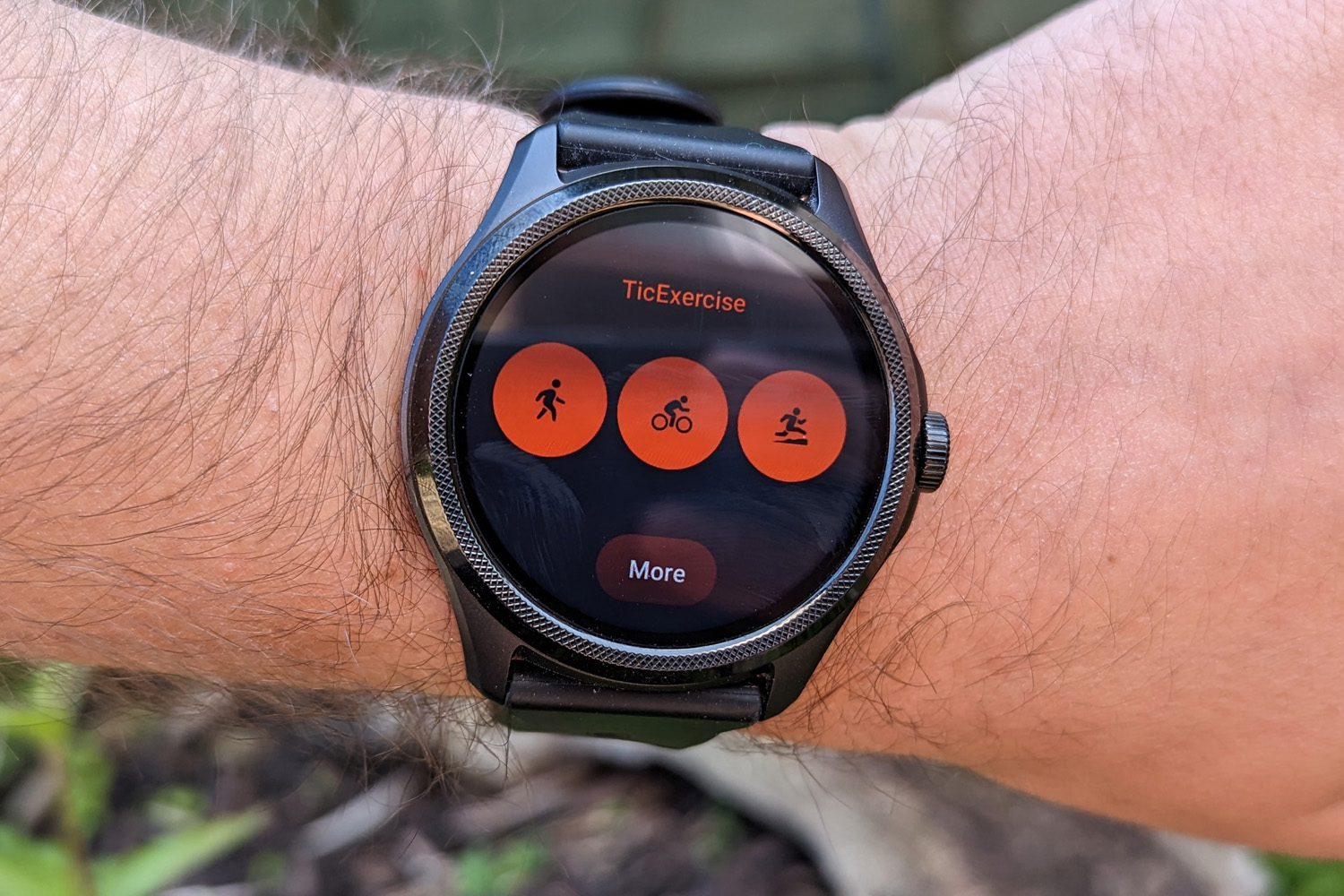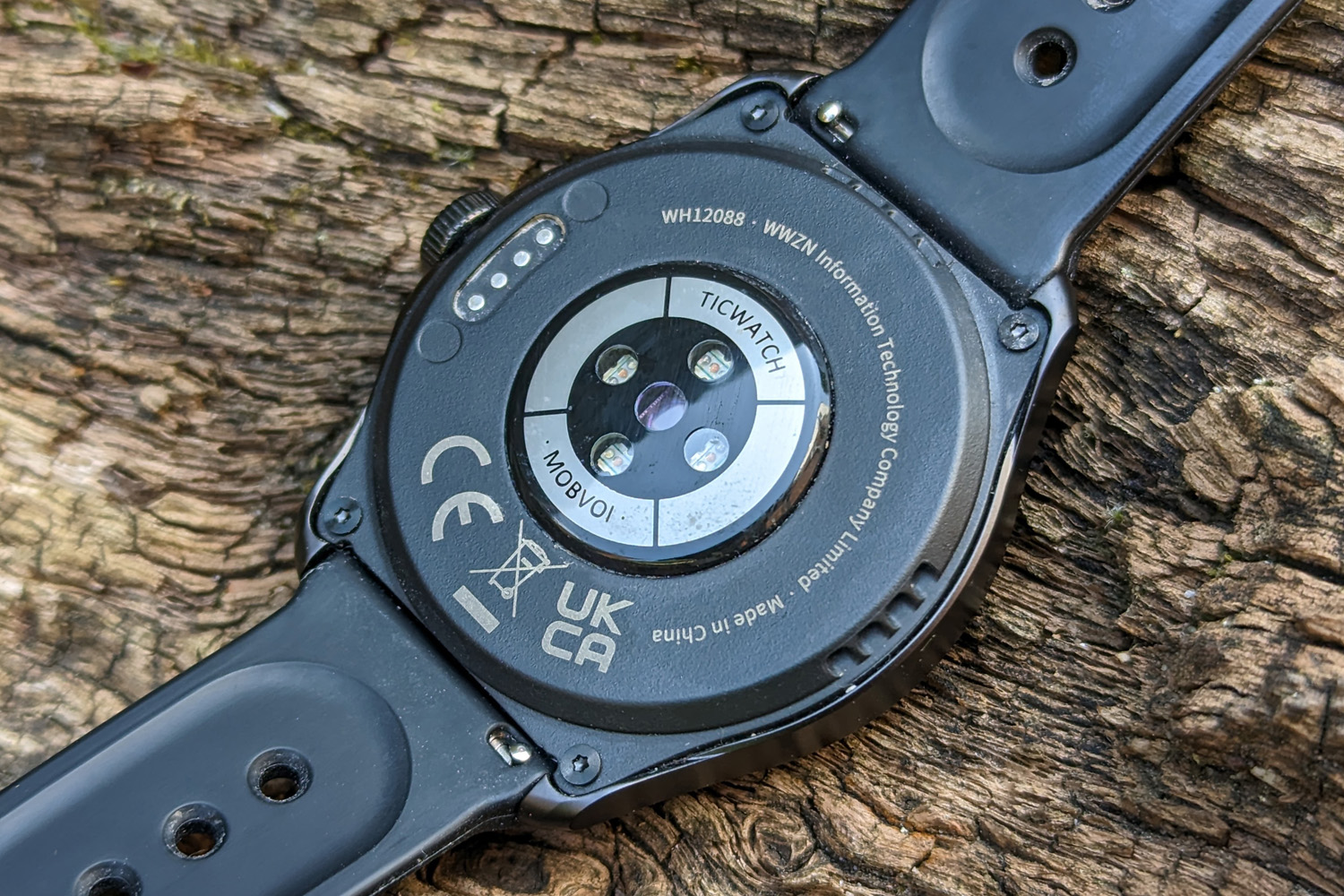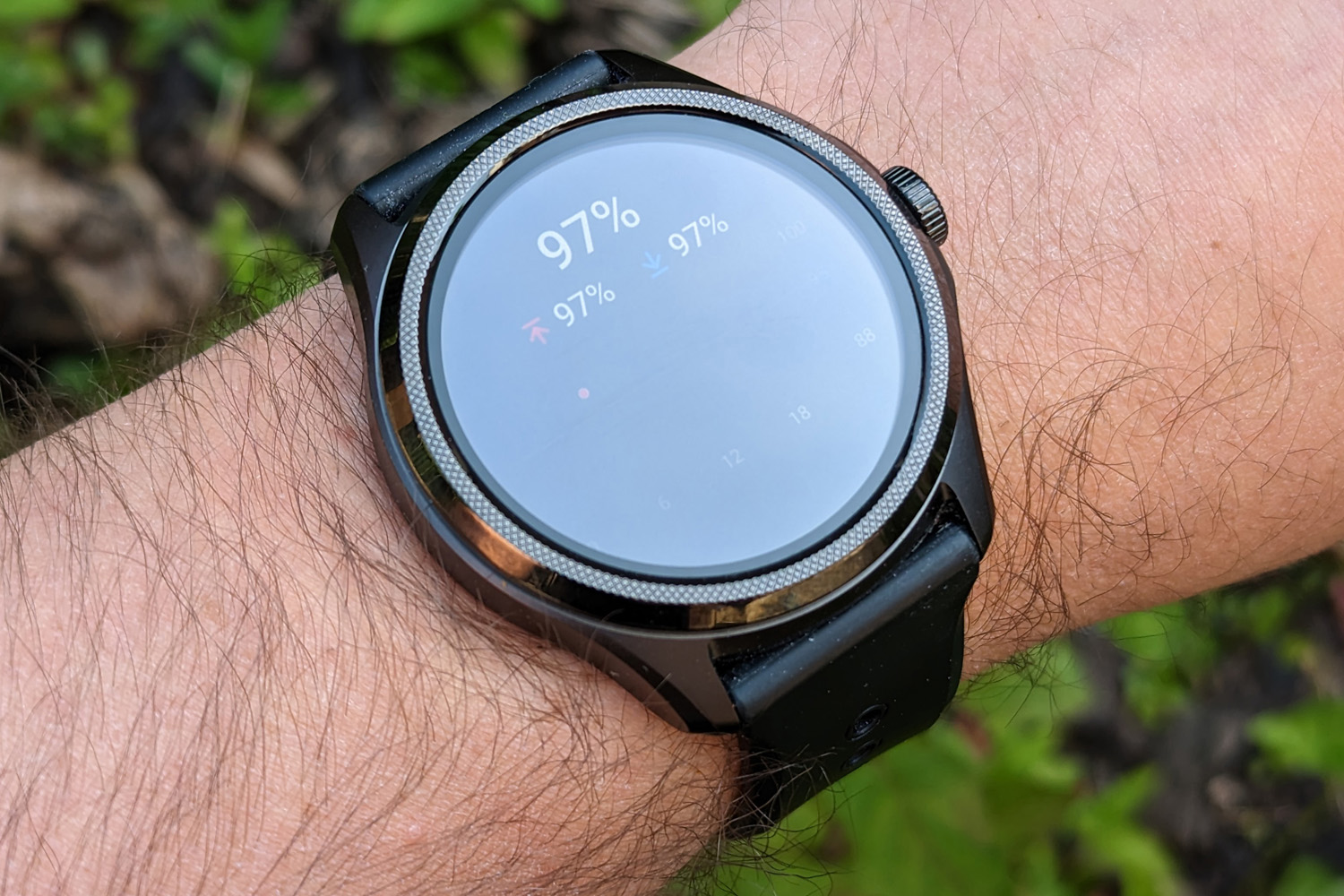 There's no shortage of sensors built into the TicWatch Pro 5, including the usual accelerometer for step tracking, heart rate and skin temperature sensors, a compass, barometer and five-band GPS for location tracking. It'll also monitor blood oxygen levels and supports Google Wallet contactless payments using NFC.
Most of these feed into the Mobvoi Health companion app, which puts your vital stats front-and-centre. Data is easy enough to access, though it doesn't go into the same level of detail as the Fitbit app using a Pixel Watch. You can't say the firm hasn't tried to give you variety, though: there are 12 separate watch apps on top of the standard Exercise app, including one dedicated to pairing to a Mobvoi treadmill. Because they've all got names like TicHealth, TicPulse and TicSleep, they're all lumped together in the app list, which means plenty of scrolling, and naturally there's no way to hide the ones you don't plan on using.
Exercise detection kicks in after ten minutes of walking, running or cycling, with the over 97 sports and activities having to be recorded manually. There's plenty of niche inclusions here (anyone for skydiving or tug or stand up paddle boarding?) but most mainstream sports are covered. It wasn't the fastest fitness watch we've used in terms of getting a GPS lock, but once it was dialled in location tracking was on par with any rival you'd care to name, and heart rate tracking was on a similar level too.
We loved the six-colour backlight that goes from blue through green, yellow, orange and red to indicate how hard you're working, so you know to slow down or speed up to stay in anaerobic or fat burn heart rate zones. You don't really need to take anything else in, so can focus on your workout rather than interpreting a bunch of numbers.
You can use Google Fit instead of Mobvoi's app if you prefer that interface, but you'll have to forego sleep tracking – that data isn't accessible outside of Mobvoi health.
Mobvoi TicWatch Pro 5 verdict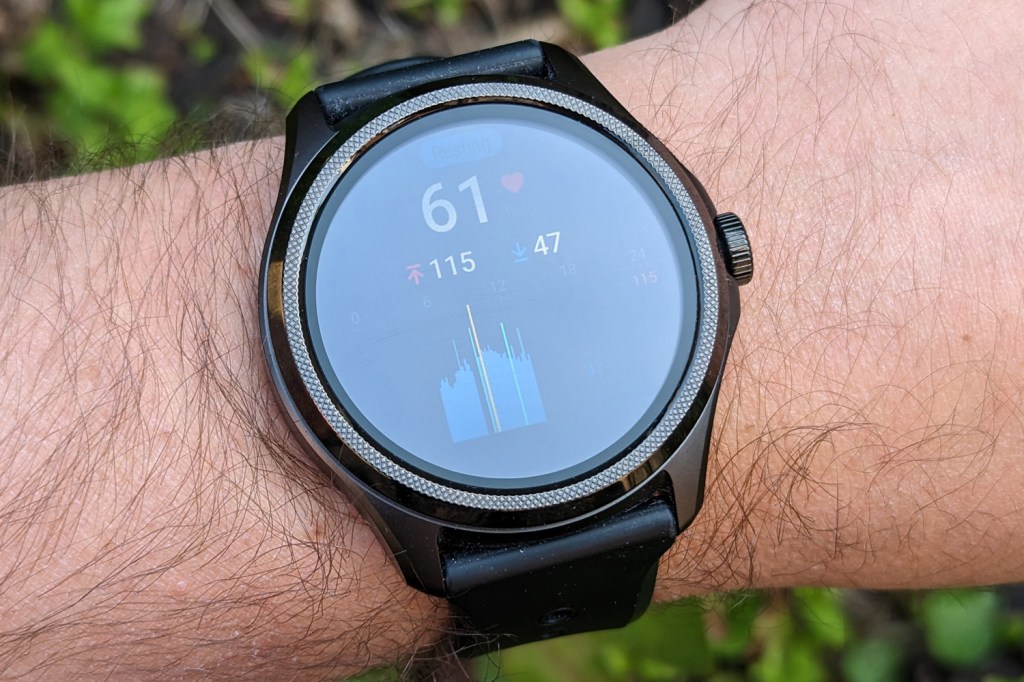 It missed Mobvoi's original October 2022 launch date by a long stretch, but the TicWatch Pro 5 was worth the wait. It's a very capable smartwatch that blends great performance with properly impressive battery life. While it sits at the upper end of the wearable price spectrum, it's made from suitably premium materials and isn't short on health tracking abilities.
You also get the latest version of WearOS – at least for now, anyway. But Mobvoi has dragged its heels on updates for its other watches, and both the next-gen Samsung Galaxy Watch and Google Pixel Watch are just around the corner. WearOS 4 also promises to be less power-hungry, which could erode the TicWatch Pro 5's advantage.
If you're not the "wait and see" type, though, this is comfortably one of the top Android smartwatches on sale right now.
Stuff Says…
A long-lasting WearOS watch that looks the part and has a big fitness focus – but some software holes remain and long-term support is unknown.
Good Stuff
Clever dual screen brings brilliant battery life
Consistently quick performance
Digital crown makes for easy interaction
Bad Stuff
Goes overboard on own-brand apps
No digital assistant at launch, or WearOS 4 upgrade plans
One size and design choice
Mobvoi TicWatch Pro 5 technical specifications
| | |
| --- | --- |
| Screen | 1.43in 466×466 OLED + ultra-low power LCD |
| CPU | Qualcomm Snapdragon Wear W5+ |
| Memory | 2GB |
| Storage | 32GB |
| Operating System | WearOS 3.5 |
| Battery | 628mAh |
| Connectivity | Wi-Fi, Bluetooth, NFC |
| Durability | 5ATM waterproof, MILD-STD-810H |
| Dimensions | 50x48x12.2mm, 44.4g (watch only) |