Motorola One review
Modern looks and a sensible price make this Motorola, The One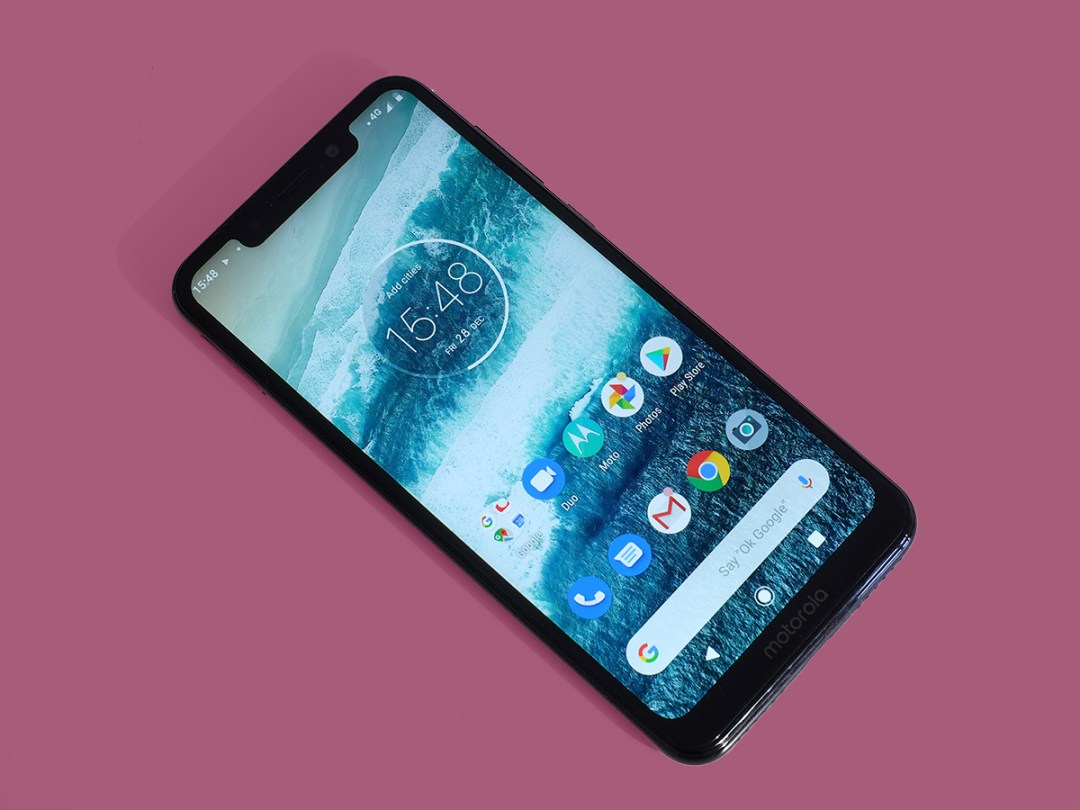 The Moto One is a bit of an experiment for Motorola. It's not a conspicuously value-packed Moto G. It's not a feature-packed Moto Z. This phone sits somewhere in-between.
Pick it apart like a diamond valuator and, at the original £269 price, you'll find some other phones that seem to offer more for your money. We're looking at you, Moto G6 Plus and Honor Play.
However, ease off obsessing exactly how many grammes of phone goodness you get per pound and the Moto One is a winner. It's quirk-free, feels good, runs well and is one of the most tastefully simple phones you can get at the price.
Design: One step up
What is the Motorola One for? That sounds like an insult in question form, but it's a valid one here. This isn't part of an existing Moto range, and it seems to tread on the toes of the Moto G6 Plus. That phone is sold at almost the same price in some shops.
The Motorola One is quite a different prospect in a couple of ways, though. First, this isn't a true big-screen phone. It has a notch, which lets Motorola fit more screen inches into a smaller frame. It also runs Android One rather than the usual Moto version of Android, which makes it seem closer to a Pixel phone in look and feel.
And, design-wise, it has more in common with the Nokia 7.1 and Honor Play than the Moto G6 crew. The Moto One is a mid-size mobile with a notch. In 2019 notches will seem ordinary, maybe even passé by summer, but for now at least this is one of the most modern-looking models you can get for the cash.
The Motorola One is a real people-pleaser too. It's 2.5D glass on the front and back, aluminium on the sides, has slim-ish iPhone XR-a-like display borders and is a couple of millimetres less wide than Apple's "accessible" iPhone. We've slapped those quotation marks in because, let's be honest, £799 isn't exactly affordable.
You get a simple silicone case in the box too. It's a nice touch even if the things do only cost pennies to make at scale.
The rest is a case of pretty healthy mid-price box ticking. Motorola's One has 64GB storage, USB-C charging and a solid fingerprint scanner. Good, good and good.
There are zero silly moves here. Motorola has kept the headphone jack, and there's P2i water resistance. This isn't your "show off by dropping it in the bath" water resistance, just a nano coating to keep it safe in the rain, but it's the right spec for a phone in this class.
Even the speaker is, well, OK at least. It's not bassy or ultra-loud, but does the job for YouTube and podcasts. There's just one the one driver on the bottom even though there are two grilles. Faking it like this is not very "Moto", just as boasting about any of your achievements is not very British. But in both cases, someone banging else banging on about it is more annoying than the original act.
Display: One of those things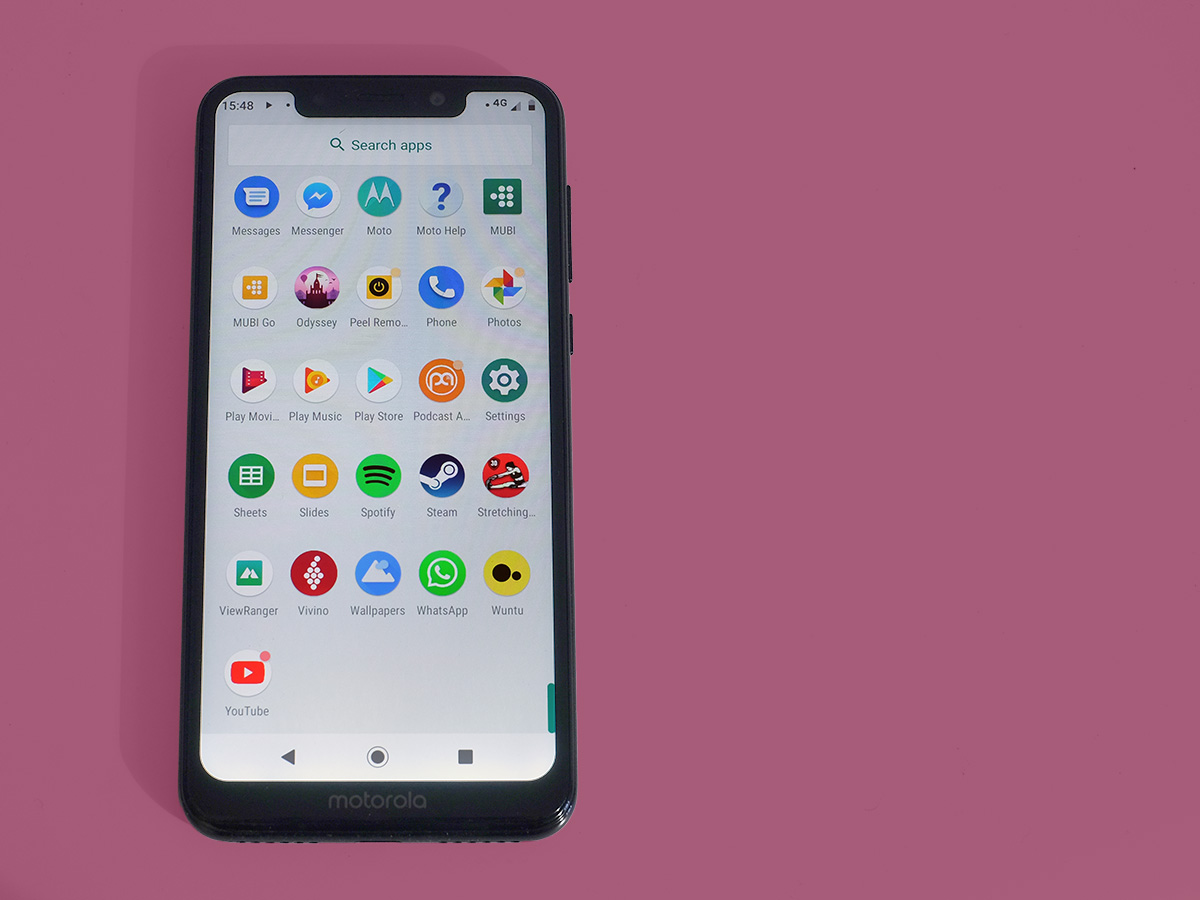 The Motorola One display is the lone part that might, to some of you, seem a little behind the times. It's pretty bright, offers good contrast and both decent colour saturation and tone.
There's the 19:9 notchy aspect ratio screen shape all the phone marketeers go wild for too.
Resolution is the only shortfall. The One has a 1520 x 720 pixel screen, missing more than a million display pixels compared to the Nokia 7.1, Honor 8X and Motorola's own Moto G6.
The big question: does it matter? And your reaction to it embodies whether you should be a Moto One owner or not.
Up close you can see pixellation not apparent in those other models. But day-to-day there's very little real perceived difference. The other positive parts of the display nudge it out of the way when your eyes settle into the screen. Still, if your phone-buying strategy is to try to get as much phone as you can for the money, this should be a pretty big black mark for the Moto.
Performance: One step ahead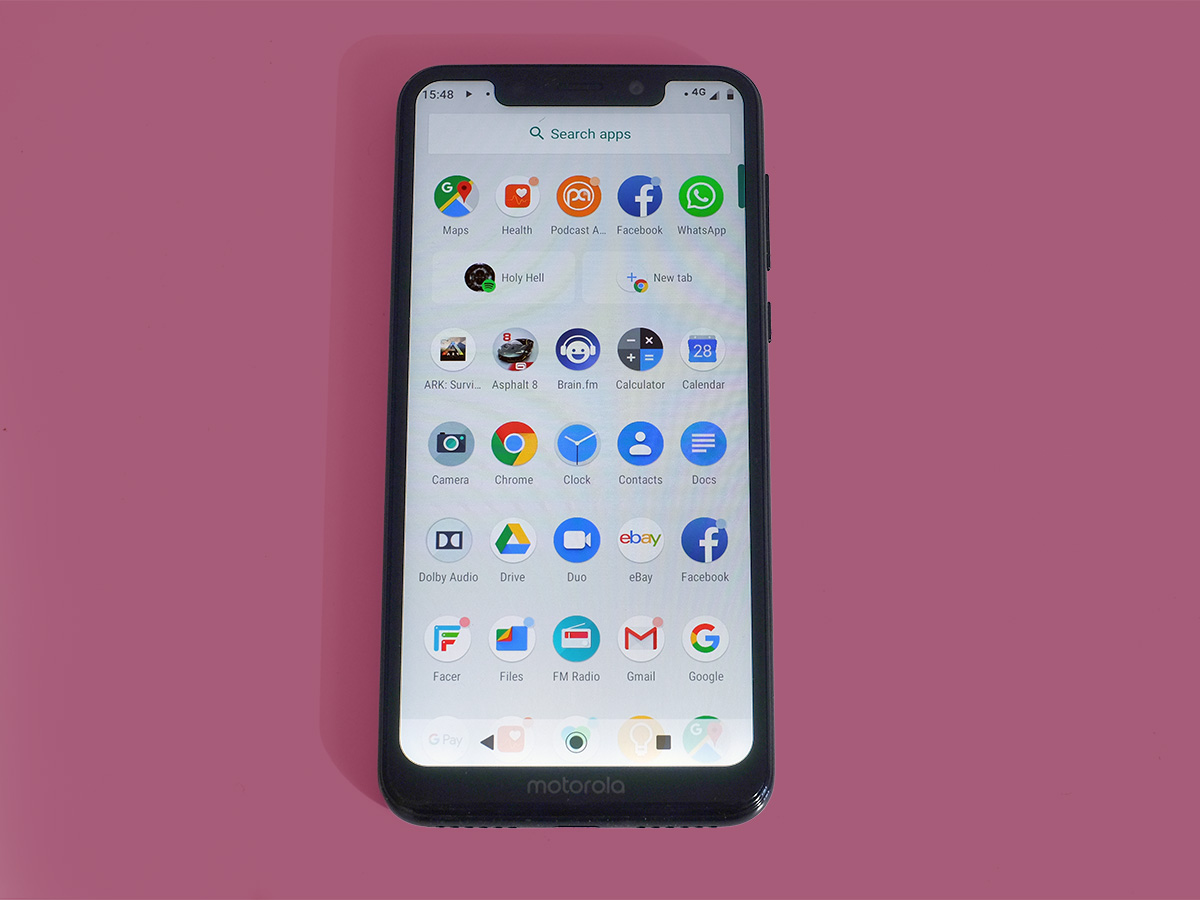 After using the One for a few weeks, we'd suggest not obsessive over it too much, though. The phone has cleaner software than the Honor 8X and, strangely, seems to perform better day-to-day than the Nokia 7.1, at its launch anyway.
As ever in a phone like this, apps don't load quite as quickly as they do in a top-end phone like a Pixel 3. But there aren't any weird stutters, phantom pauses or glitches. The Motorola One is a solid, reliable phone.
That it seems to run a bit more smoothly than the Nokia 7.1 is odd because the Moto One has an older, less powerful CPU. It's the Snapdragon 625, an octa-core processor with trusty Cortex-A53 cores. This is not a powerhouse CPU, and its GPU might struggle with ultra-demanding games in another phone. However, just about everything seems to run respectably well here. Even games that test consoles like Ark: Survival Evolved do.
It's the sunny side of having a lower-resolution screen. Fewer pixels means less stuff to render, like going travelling with a rucksack instead of a luggage set worthy of a Kardashians. Yes, the lower resolution means some 3D titles look more "jaggy", but what you can do here does not seem limited by the more affordable price.
As in other parts of the One, gaming seems trouble-free.
Software: One for the record
Then there's the software. This is an Android One phone, a kind of third-party equivalent to a Google Pixel.
Minor extra features plugged in by the manufacturer aren't banned, but you can be assured of a pure Android look and no bloaty apps.
Motorola's extras are some of the same bonus bits you'll see in a Moto G6. There's Ambient Display, a lock screen that shows the time and some notification icons when you move the phone or an alert comes in, and Moto Actions.
The Motorola One has just two Moto actions. You can double karate chop the One to turn the torch on and off — love this one — and twist the phone twice quickly to open the camera. Never used that one.
You also get custom camera app. But instead of trying to load on the extras until they spill over the sides, the interface is pretty simple. The only clear extra is Google Lens, the augmented reality mode that let you scan barcodes and objects to find patterns, prices and weird pizza topping definitions online. Oh, and to give Google yet more information to use to choose adverts to fling at you.
Camera: One hit wonder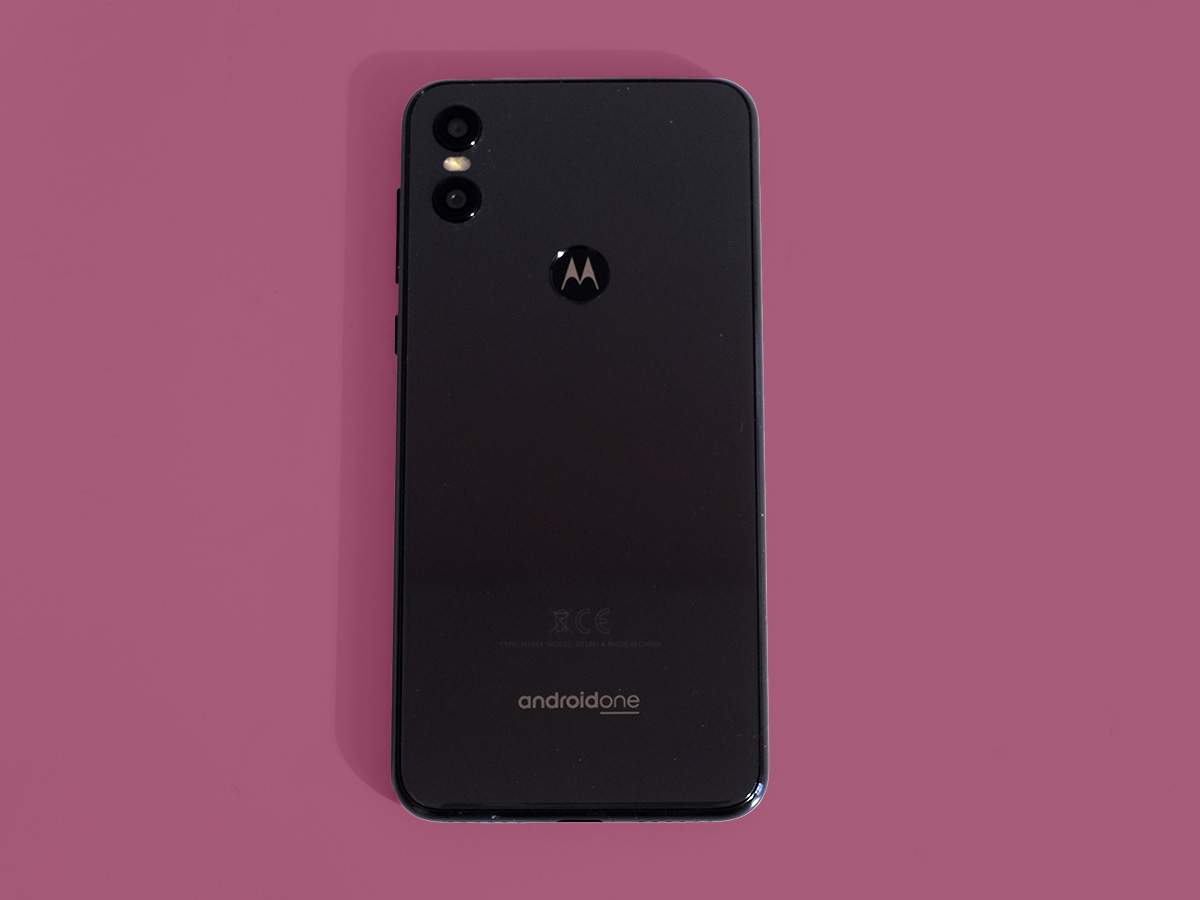 The Motorola One camera itself is quite fun to use. Shooting speed is faster than that of the Moto G6 series cameras, and while you have to be a little careful about focusing to avoid blurry shots, take that extra beat to compose and you're golden.
As seen elsewhere, though, the One really doesn't have the best hardware in its class. The main sensor is a 13-megapixel chip, and there's a secondary 2-megapixel one for background blur shots. That main sensor of a typical entry-level resolution. 13-megapixel cameras are usually worse than most 12-megapixel ones, and you can tell in the results.
Night shots are either very soft or very grainy. It's a bit of a gamble as to which you'll get with each scene. Up-close images lose some lifelike integrity even in good lighting and dynamic range isn't going to wow anyone.
However, the One has a useful trick to help things. The HDR mode is about as plucky as they come, able to make images look about 10 times more vital and picturesque than they otherwise would. It can be pretty ham-fisted at times, making some objects appear darker and lighter in parts as the image engine goes into overdrive, boosting entire areas of the picture. You get that all important "that shot looks pretty good" effect regularly, though.
Granted, HDR doesn't help much at night. Or indoors. And the Honor 8X and Moto G6 Plus both have better cameras. The One's camera is not a disaster area, mind. It can also shoot video at up to 4K resolution, not seen in all 13-megapixel phones.
The front camera has an 8-megapixel sensor. It's typical uninspiring budget fodder, just barely good enough considering the price. Like the screen and the processor, the camera is one reason the bargain hunter elite might want to consider an Honor or Moto G6-series instead.
Battery: One good turn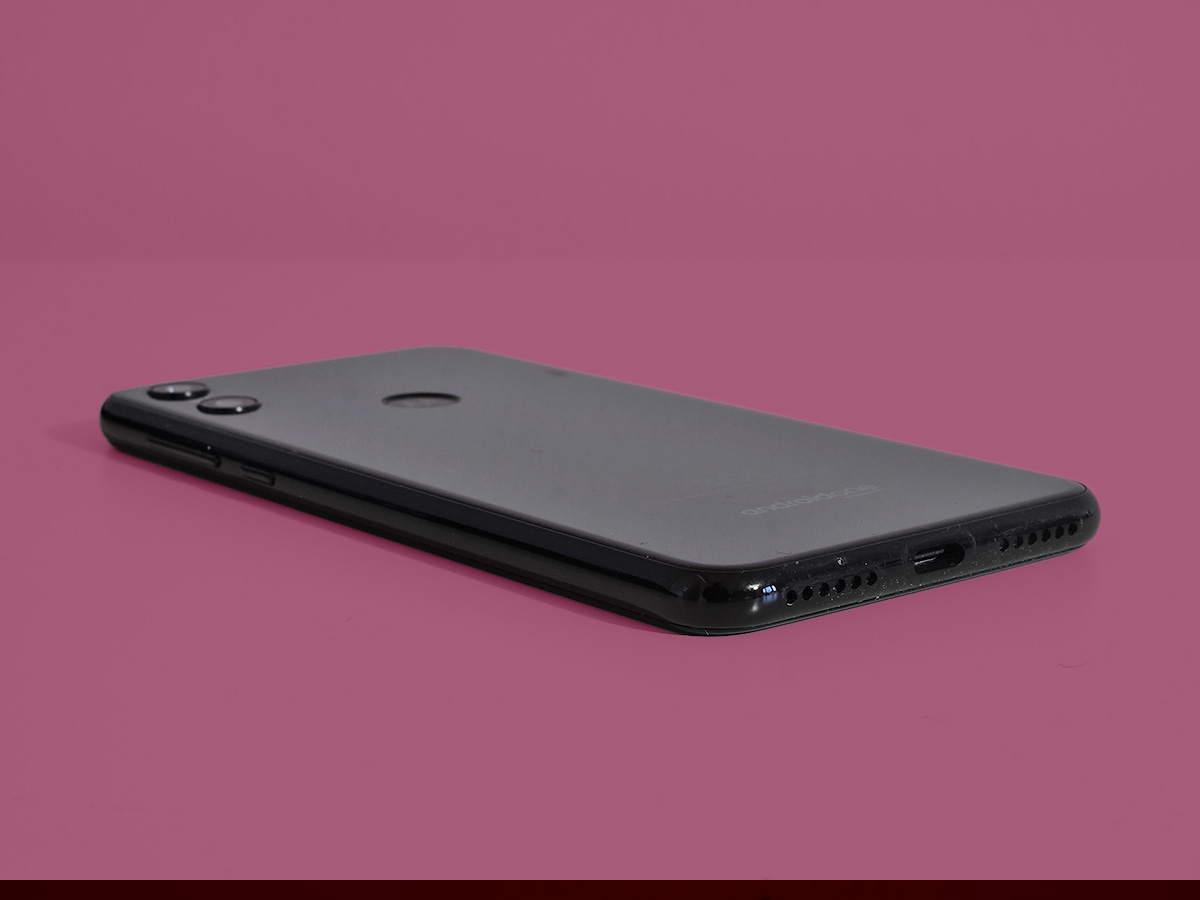 Thinking like a normal person rather than a phone obsessive for a minute, though, one of the only things we'd really like to change is the Moto One's battery life. The phone has a 3000mAh battery, a very conventional size for something this size.
And we get fine stamina, but nothing more. The phone lasts until bed time if you don't hammer it, but two days' use? You're dreaming. Check out the Moto G6 Play and Honor 8X if you want longer use between charges.
It's still a hit for the lighter use crowd as the Motorola One has a fast charger, which gets you a decent juice boost in just 10-15 minutes.
Motorola One Verdict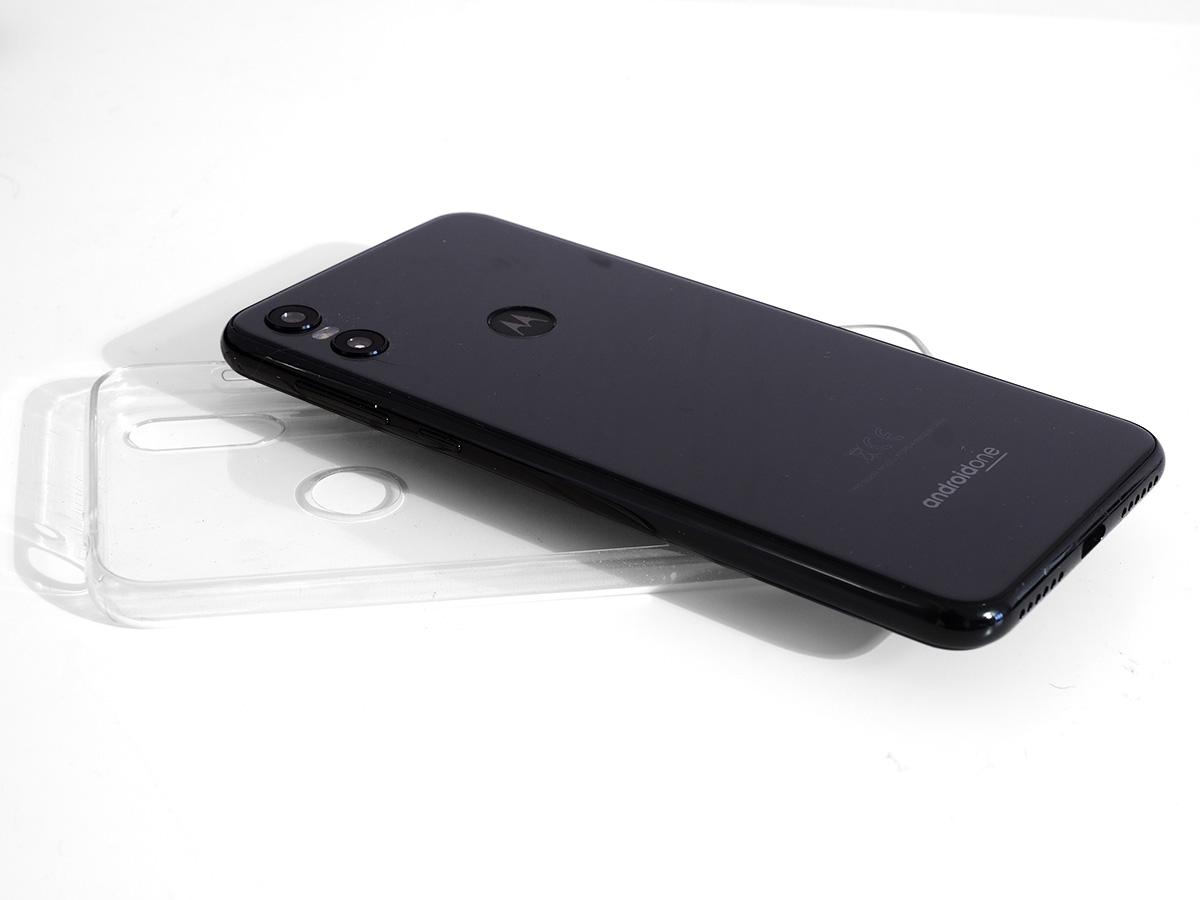 The Motorola One was a solid mid-range choice at launch for those after a phone with a modern look and a sensible price. It looks even better now, at £199 in some shops. But it had, and has, stiff competition from Moto's own G6 phones and the best of Huawei and Honor.
Its screen isn't the sharpest, the cameras are only passable and the battery isn't made for those who need to fill long, boring commutes to work. It's smooth, tasteful and dead easy to live with, though, and at its new price of £199 is easy to recommend to all but the most ardent of spec heads.
Stuff Says…
An affordable way to get hold of a modern-looking notched phone on which you can rely
Good Stuff
Pure and simple design
Good general performance
Sells at a good price post price-drop
Bad Stuff
Screen isn't the sharpest
Camera hardware is relatively weak