Honor Play review
Gets your game on… without giving the game away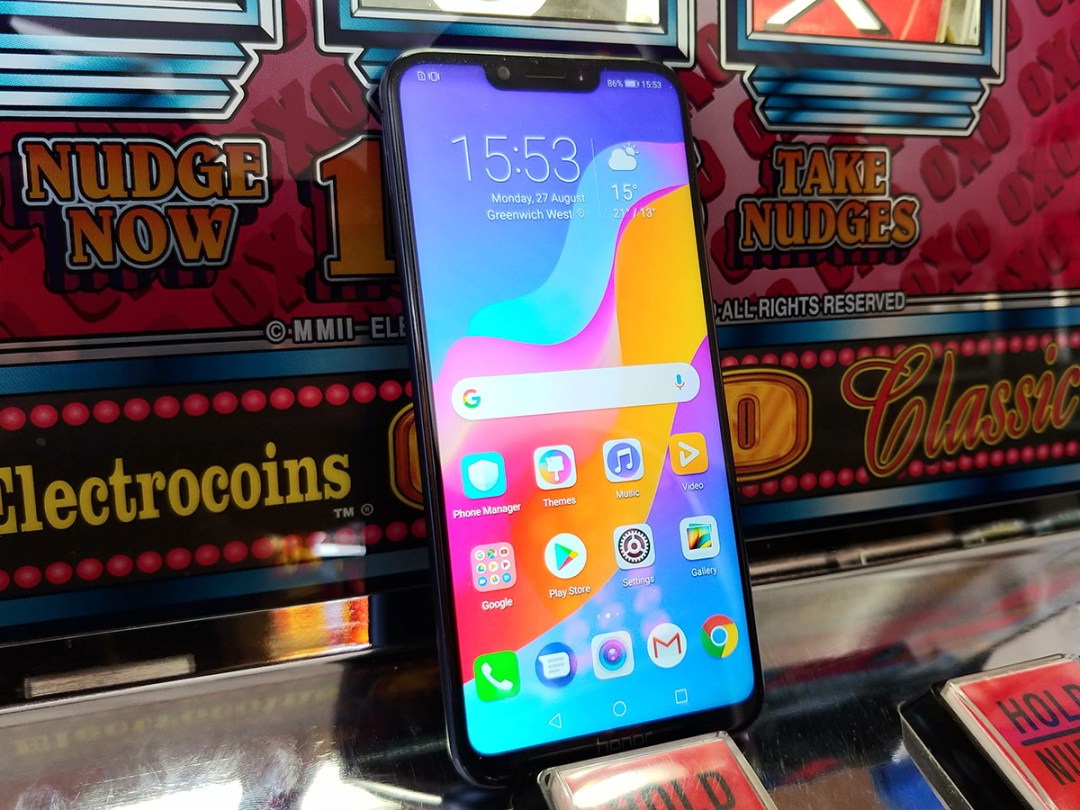 There are two kinds of gamer – or there are as far as phone makers are concerned, anyway.
For the player with multi-coloured LEDs on everything, who chugs energy drinks and plays in dark rooms at hours well past their bedtime, there's dedicated hardware like the Razer phone. 
But what about the gamer that plays mobile apps religiously through every commute, at every bedtime, and on every toilet break (don't lie, you've done it too)? What's out there to fuel their secret addiction, the one they'd rather not broadcast to the world?
Enter the Honor Play. Here's a phone built from the ground up to play every mobile game you can throw at it smoothly – but with a design that wouldn't look out of place in a line-up of 2018's flagships.
The thing is, can performance alone be enough to keep gamers happy, or does the entire concept of a 'gaming phone' even make any sense?
PERFORMANCE: X-TREME SPEED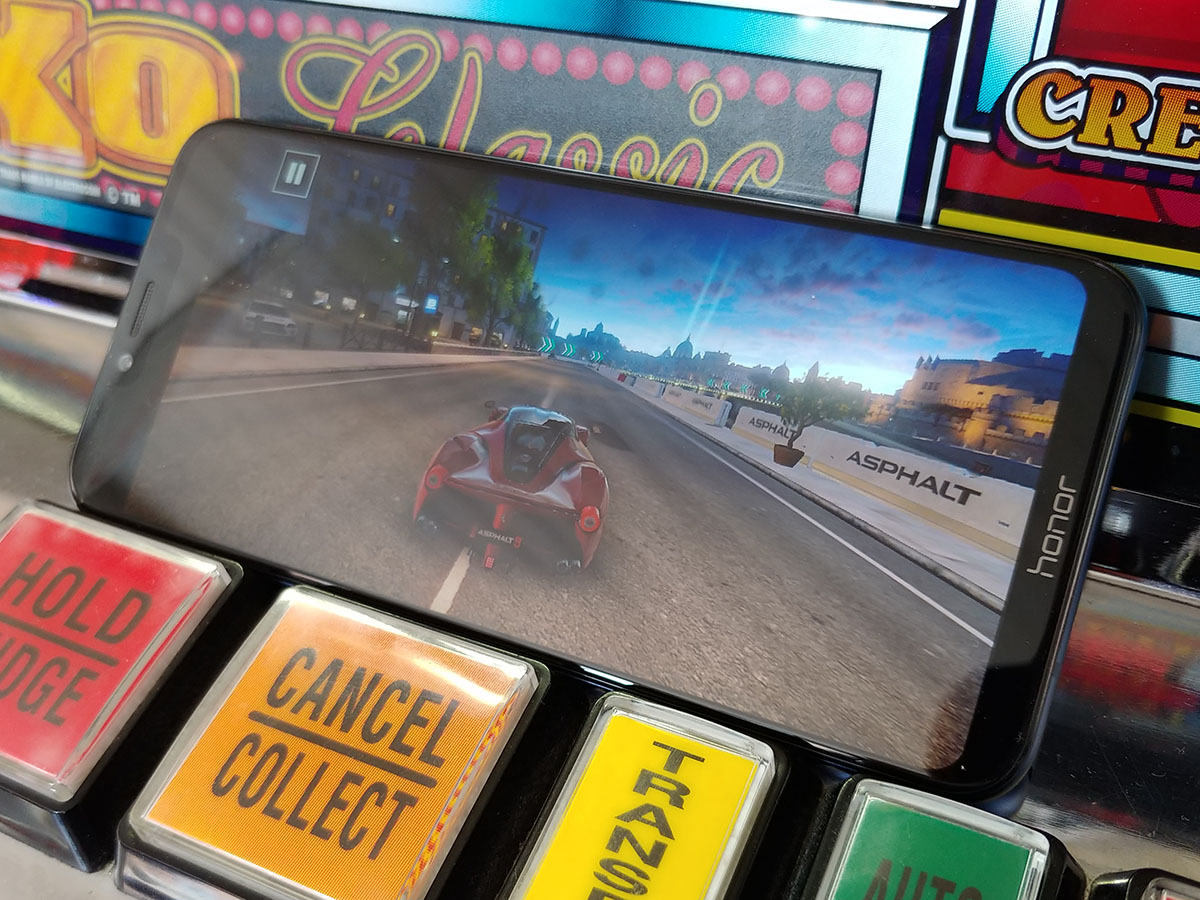 The Play isn't hurting for speed, with a Kirin 970 octa-core CPU running the show. This is a chip with serious muscle for pushing polygons and rendering pixels – if it's good enough for the £700 Huawei P20 Pro, it's more than sufficient for this mid-ranger.
It's paired with 4GB of RAM, and as you'd expect, runs Android impeccably well, with no stuttering or slowdown. Apps open with no major waiting, and multitasking is smooth too.
The main event, though, is gaming. The Play uses a combination of software and hardware tweaks Honor is calling GPU Turbo, which gives GPU-intensive tasks a higher priority than you'd usually find in a phone. The result? Up to 60% better processing, with up to 30% less power consumption, according to Honor.
That's kind of hard to test, but the benchmarks don't lie. The Play can run Player Unknown's Battlegrounds Mobile at around 6fps better than a Galaxy S9+. Not bad for half the price, is it?
PUGB Mobile played very smoothly, and this tester had no trouble earning his chicken dinner. It also supports a kind of rumble feature using the phone's vibration motor, which gives your guns that little bit more impact while you're shooting faces.
The thing is, not every game supports GPU turbo, or the option to run in full screen to fill that odd 19.5:9 aspect ratio. Final Fantasy XV Pocket Edition refused to get past the first loading screen without crashing back to the home screen.
Until more games support it, GPU Turbo is a limited feature. Asphalt 8, XCOM: Enemy Within and Tekken all looked very slick though, so non-supported games will still run their best here.
OS & SOFTWARE: THE LIVING COLOUR
Honor has always relied on parent company Huawei's custom version of Android, and the Play is no different. It's running 8.1 Oreo, with the latest version of the EMUI custom skin sat on top.
It's still very iPhone-esque, defaulting to multiple home screens full of your apps. If you prefer the Google way of doing things, you can add an app drawer through the settings menus.
There's a lot going on, with more icons, menu entries and shortcuts than you'd find on a vanilla Android phone, and it can be overwhelming for anyone that's never picked up a Huawei or Honor phone before. For everyone else, they'll feel right at home.
It's a shame there's so much pre-installed bloat, though. Almost all of the default Google apps (Play Music, Google Photos, Calendar, Gmail, Keep, and more) have an Honor alternative, with no option to uninstall them. If you're fully on board with the Google ecosystem, they're essentially redundant right out of the box.
The Play also might have exclusive features for PUBG Mobile, but the game doesn't come pre-installed.
BATTERY LIFE: KEEPS GOING AND GOING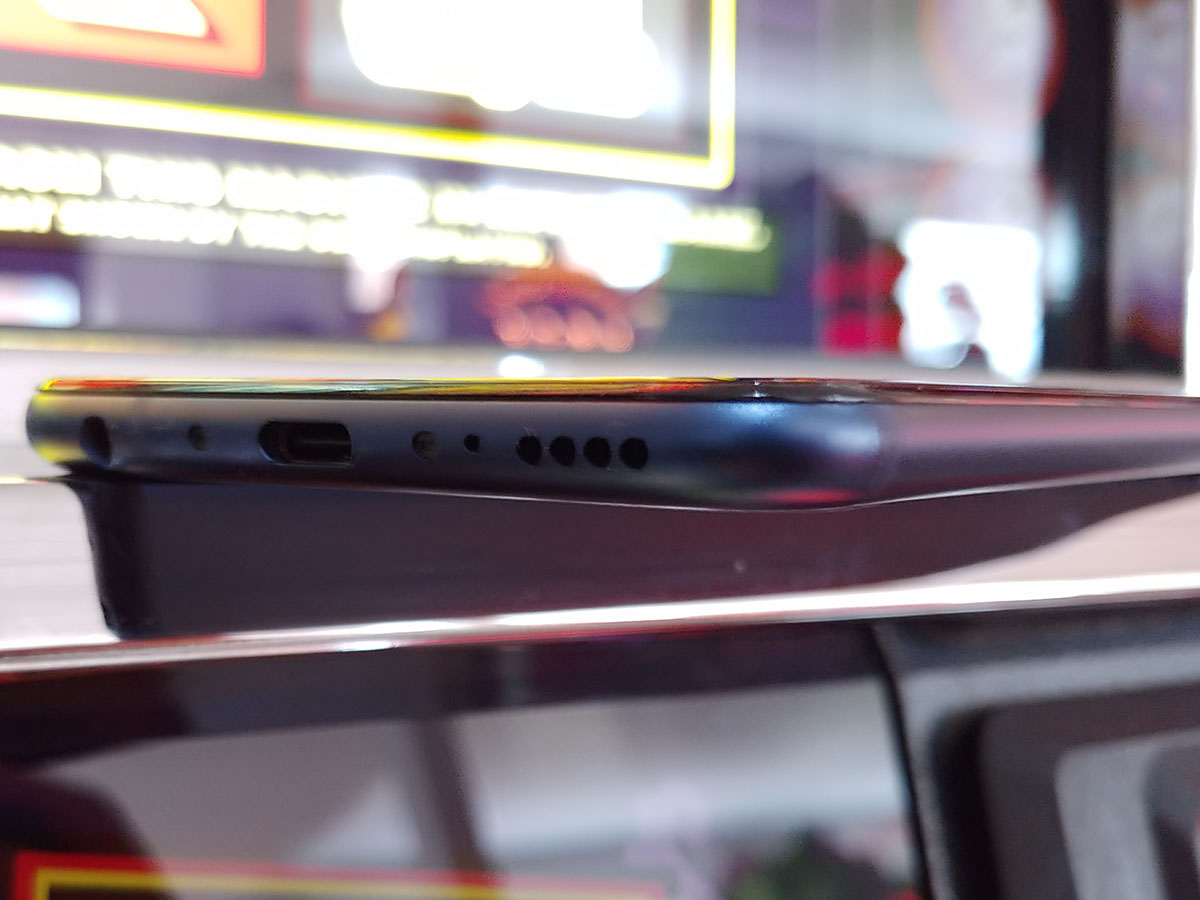 If you're going to spend most of your phone time gaming, you're going to want a battery that can cope with the strain. Happily, the Honor Play delivers.
It has a 3,750mAh cell, which is a step up from most mid-rangers – if not quite as capacious as true flagships like the Huawei P20 Pro or Galaxy Note 9.
That translates to around six hours of non-stop PUBG, or almost ten hours when playing less demanding titles. More than enough to satisfy most gaming addictions anyway.
If you can tear yourself away from gaming, it copes well as an everyday phone, too. Even when being hammered by YouTube streaming, music playback, video recording and constant social media updates, it still had around 10% charge left at the end of the day. Top marks.
For more realistic loads, you'll easily last until bedtime, and should still have some juice for the next morning, too. Fast charging is on board using the bundled adaptor, so you shouldn't be waiting too long to get refuelled either.
DESIGN: BUILT TO A BUDGET
Seeing how Honor has been knocking it out of the park recently with its flagship phones, the Play might come as a bit of a disappointment. Instead of a repeat of the Honor 10's shiny glass and eye-catching colours, this handset makes do with an aluminium build and matte finish.
Them's the breaks when you're working to a budget, and to be fair, the Play still looks pretty premium thanks to those slim screen bezels. The metal construction should help it cope with a bit more rough and tumble than a glass handset, too.
The whole phone is on the large side – that 6.3in display has to go somewhere, after all – but it's not so huge you'll struggle to hold it. It's thinner than the equally tall Oppo Find X, so doesn't feel like such a brick once you slide it into a jeans pocket.
Finding a microUSB port on a budget phone still isn't unheard of, even in 2018, but Honor has sensibly found room in the budget for USB-C instead. There's only one speaker, though, at the bottom of the phone, and it's all too easy to muffle with your mitts while you're holding the phone.
With a display notch up top, and twin rear cameras shunted to the side around back, there's more than a whiff of iPhone X about the Play. Honor isn't the only manufacturer taking inspiration from Apple, of course – and at least it knows where to draw the line.
You still get a fingerprint sensor on the back, and a 3.5mm headphone socket at the bottom, so you don't have to rely on face unlocking if you don't want to, and can listen to headphones without scrambling for a dongle first.
DISPLAY & SOUND: NOT JUST A NOTCH
Let's get the notch out of the way first. It's there, and yes, it's a little distracting when you're watching full-screen videos or playing games. Luckily you can hide it in the Settings screen, with software only rendering the notification icons there instead.
In most other ways, the 6.3in panel is merely getting the job done, rather than punching above its weight. Sure, the 2340×1080 resolution isn't quite as sharp as a flagship phone like the Galaxy S9, and the 19.5:9 aspect ratio is rather thin for most YouTube videos too, leaving black borders at the sides.
Colours are vibrant, although the default temperature leans more towards warmer, oversaturated hues. You can tweak them for a more natural look, which restores the balance a bit. Viewing angles are largely good, with some tint appearing at more extreme angles, and brightness is usually high enough to cope with direct sunlight – even if the screen is mighty reflective.
The mono speaker at the bottom lip of the phone gets decently loud, and quality isn't half bad either, but it would have been nice to see a stereo setup for a gaming-centric handset like this. Honor didn't need to go overboard like the Razer phone and it's chunky speaker grilles, but it would have made mobile games that little bit more immersive.
CAMERA: HERO HARDWARE, PASSABLE PROCESSING
So far it's been hard to spot where Honor has had to make concessions to reach an affordable price, but it's clear when you look at the cameras.
There might be two lenses on the back of the phone, but only one of them is actually used to snap your pics. The second is a 2MP sensor dedicated to depth sensing, for faking that bokeh blur photo fans love so much.
The main snapper has a 16MP sensor and f/2.2 glass, along with phase detect autofocus. That's roughly on par for a phone at this price, and takes the kind of shots you'd expect too.
Feed it enough light and it'll capture pleasingly detailed shots, with low amounts of noise and fairly accurate colour reproduction. Scene detection (not AI, as Honor optimistically calls it) can tweak your shots for portraits, night scenes, landscapes and even pets, but the effects tend to push towards oversaturation. You can switch it off if you prefer more neutral photos.
Once the light gets low, things take a turn for the worse, with a small aperture and no optical image stabilisation forcing long shutter speeds. That means you either need a steady hand, or have to accept blurry snaps.
As ever with Honor phones, HDR shooting is reserved for its own mode, rather than kicking in automatically. It's buried in the menus, with gimmicky modes like augmented reality stickers getting a more prominent place on the main camera app screen. Being able to pick which modes appear here would have been handy.
On the plus side, the Portrait mode is very good, with accurate edge detection and customisable aperture settings. The resulting snaps are fine for social media, but you wouldn't want to blow them up to print size.
HONOR PLAY VERDICT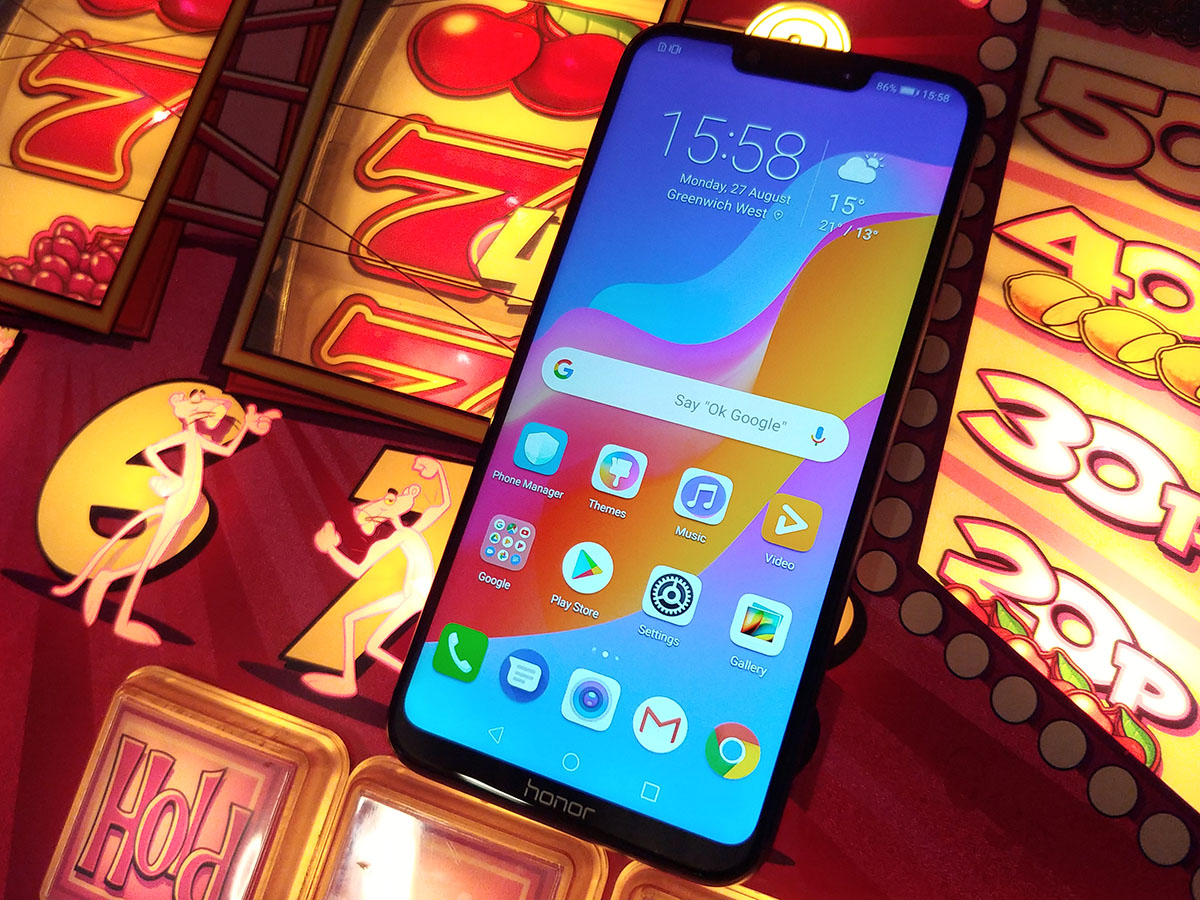 The Play feels like mission accomplished for Honor. It naturally dials things down on the design front to meet its price target, and the screen and camera credentials aren't nearly as good, but in a lot of respects it is on par with Huawei's stellar P20 Pro.
Given the latter will set you back almost £700, the fact you can bag an Honor for less than half that makes it something of a bargain. It neatly undercuts the Honor 10, too.
If the Play sits at the very top of your budget, and you're desperate to have mobile games looking their best, it absolutely gets the job done.
But if you can stretch a little further, want to take better quality photos, or put more value in design, it's probably worth finding the extra cash for the flagship – especially as not every game supports GPU Turbo, and Honor will be adding it to its other phones imminently.
Stuff Says…
Satisfies your gaming addiction, but loses out in other areas to focus on performance. Still a bit of a bargain, though.
Good Stuff
Stellar gaming performance
Great value considering the hardware
Notched screen is on point for 2018
Bad Stuff
Camera is fairly average for the cash
Performance gains are pretty minor