Apple TV 4K (2021) review
Remote possibility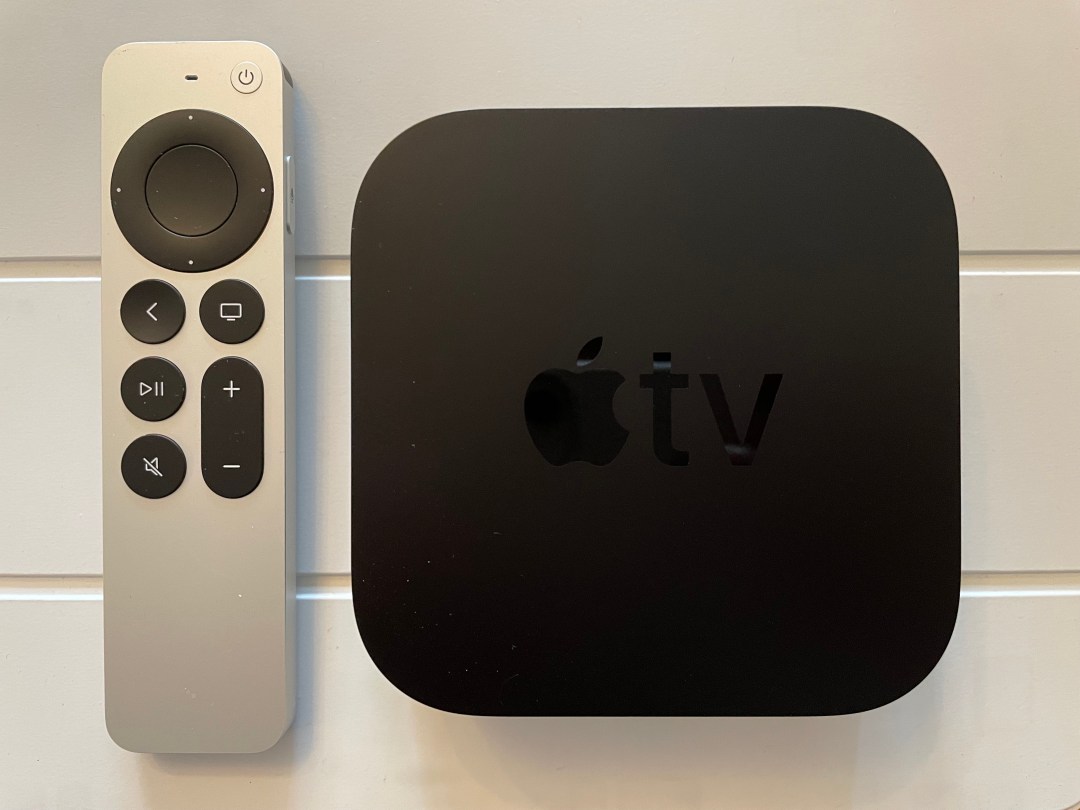 It's been four whole years since Apple first introduced a UHD-enabled version of its black box of streaming tricks, which is a long time indeed in techland. In fact, when the first-gen Apple TV 4K turned up, Apple's own streaming service didn't even exist, so a lot has changed for the company since then too, with its TV+ app now baked into many smart tellies straight out of the box. You could, therefore, argue that it's made one of its own gadgets even less of a must-buy.
A new model has finally arrived in 2021, but don't expect a major overhaul. The most interesting thing about the new Apple TV 4K is probably its remote, but more on that in a bit.
An incremental upgrade, then, and still a very expensive option in a world of Roku Sticks and Google Chromecasts, but the Apple TV 4K remains one of the very best all-round video streamers.
Design: Siri-ous improvement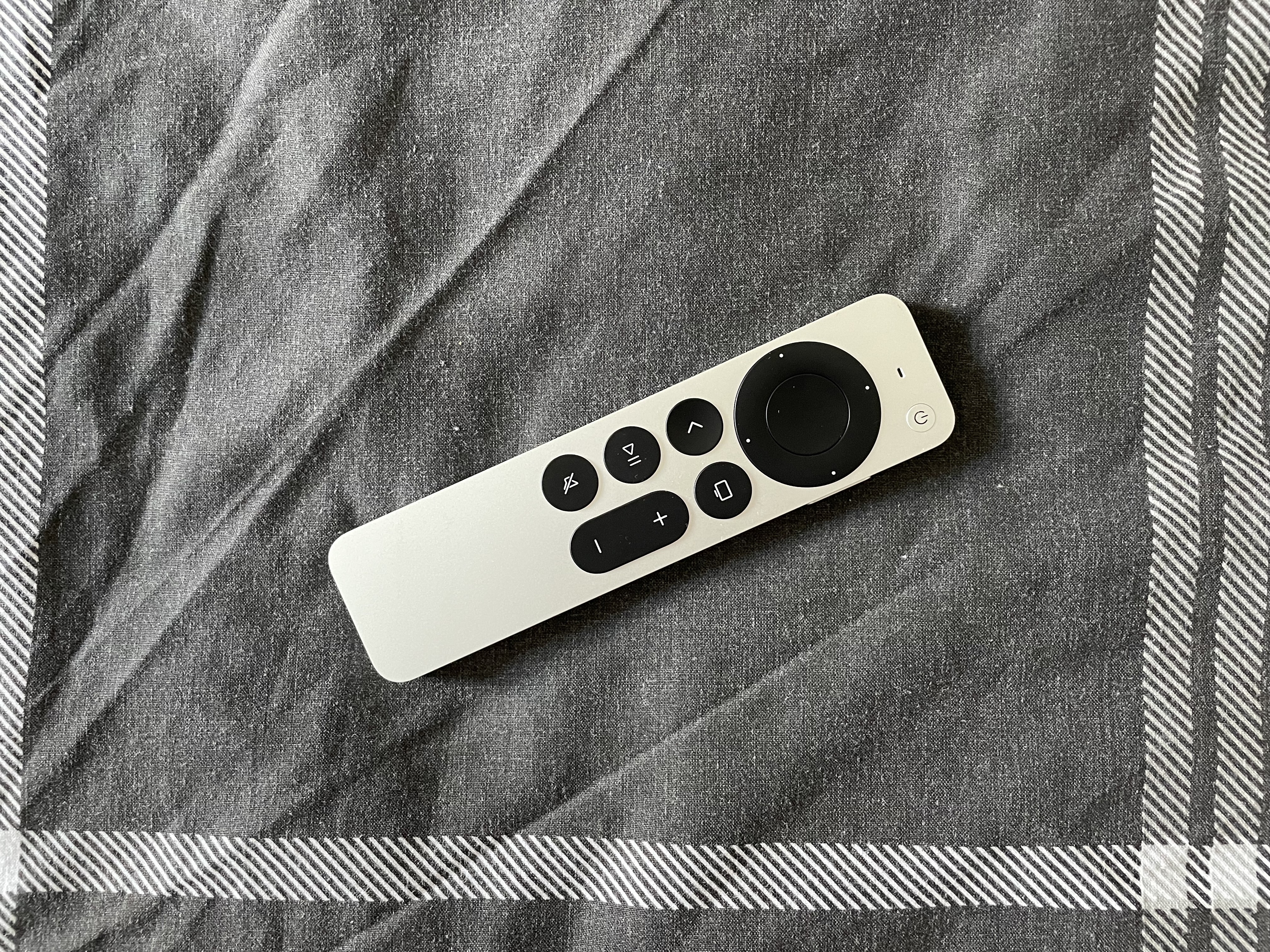 The 2017 Apple TV 4K's unshouty design was a wise choice, and Apple obviously thought so too, because it's impossible to tell the difference between that model and the 2021 update. This is still an entirely black box with rounded corners and only a tiny white LED dot to signal that it's awoken from its slumber.
The sides are glossy and the top matte, save for a logo cutout which has the same finish as the former. At 1.4in tall and 3.9in square, you wouldn't call the Apple TV 4K diminutive, but it'll slot into or atop any entertainment unit pretty easily. Around the back you've got a trio of ports for power, HDMI and Ethernet. The new Apple TV 4K now features an HDMI 2.1 socket, and can now output 4K HDR content at 60fps, a jump up from the 4K HDR 30fps limit of its predecessor. We'll come back to that, though, as it's not quite as exciting as it sounds. Note that you don't get an HDMI cable of any kind in the box, and you might well have to buy a new one if you want the higher frame rate 4K content.
And that's about all there is to talk about where the Apple TV 4K's design is concerned. The big story here is the totally redesigned Siri Remote. Now, we belong to the vocal minority of people who actually quite liked the old Siri Remote, with its clicky trackpad and coin-thick build, but we do accept that it was maddeningly easy to lose and not always intuitive to use.
The new Siri Remote is decidedly more sensible and just a better remote. It's chunkier and heavier, and has an actual power button, which is universal for your TV and home cinema setup as well as the Apple TV itself. You get a mute button now too, while the Siri button moves to the side. It still charges via Lightning, which is a bit of a shame.
There's still a touch-sensitive center button for quickly navigating the OS, but that's surrounded by an iPod-like directional click wheel that anyone can get the hang of. You can even disable the touchpad functionality entirely if you prefer the old-fashioned controls or find your thumb drifting towards the middle too often. In a nice touch, the wheel can also be used to scroll through videos, with scrubbing slowing down or speeding up depending on your thumb's movements.
Downsides? The lack of backlighting makes jabbing the wrong button more likely if you're watching a film in a dark room, and there's no input button for switching to a different HDMI source, forcing you to keep your standard TV remote nearby. You can also no longer use the Siri Remote as a game controller for Apple Arcade games like you could with its forerunner, but we're not sure anyone was actually doing that before anyway, and it's very easy to pair the mostly commonly owned pads (PS4, PS5, Xbox) via Bluetooth these days anyway.
If you just want the new Siri Remote without upgrading your Apple TV 4K, you'll be pleased to know that you can buy it separately.
Features: what's in the box?
While it looks no different to the 2017 Apple TV 4K, the 2021 box is a bit different underneath its all-black shell, thanks to the upgraded A12 Bionic chipset. If that sounds familiar, that's because Apple has actually been using it since the iPhone XS, and it's the chip that currently lives in the least powerful, entry-level iPad. Not the sexiest replacement, then, but it's a step up from the A10X before it, and Apple says it results in an improved graphics performance. Whether you'll notice that is questionable, but the 2021 Apple TV 4K is definitely a zippy thing to use. The addition of Wi-Fi 6, meanwhile, provides a speedier connection and stronger wireless performance.
The new Apple TV 4K can now output 4K HDR content at 60fps, which Apple calls High Frame HDR, but right now doesn't offer a huge amount of content in the format, pointing us towards a selection of videos in the Red Bull TV app for review purposes. Newly added HDMI 2.1 support technically means the Apple TV 4K should be able to go as high as 120Hz for streaming and Apple Arcade games, and even 8K 60fps footage if it ever becomes widely available. But at this point, that all seems a long way off given the lack of 4K 60fps HDR content viewable on the box right now.
As was the case before, both HDR10 and Dolby Vision are supported, as is Dolby Atmos for those with compatible speakers. Apple's new Spatial Audio Apple Music upgrade also works with the new Apple TV 4K through Atmos-equipped speakers, and when tvOS 15 arrives later this year you'll be able to watch Atmos content with virtual surround sound and dynamic head tracking by pairing your AirPods Pro or AirPods Max headphones, something previously only possible for those watching on an iPhone or iPad.
The 2021 Apple TV 4K supports Thread, the low-power mesh network designed to make it easier for your smart home devices to interact with one another. Apple's continuing adoption of Thread is significant, with the emerging wireless protocol's self-healing capabilities and ability to function without the need for a hub making it more appealing than some of its competing standards. Bear in mind, though, that the Apple TV 4K only works with HomeKit-enabled Thread devices.
OS and app selection: still great
Apple has pretty much stuck with the same interface since the Apple TV's inception, and it remains one of the more attractive OS's, with big, bubbly app icons arranged in an easy-to-navigate grid. The improved Siri Remote makes it even easier to find what you want to watch, and the voice assistant, which pops up when you press the side button on the remote, is able to search for content across all of your apps.
And what a comprehensive selection of apps it is. As you'd expect, Netflix, Amazon Prime Video, Disney+ and, of course, Apple TV+ are all on board and 4K HDR, Dolby Vision and Atmos-ready for supported content. You'll also find apps for BBC iPlayer, ITV Hub, All 4, My5, BT Sport, BritBox, Now and more.
The native Apple TV app is where you see an aggregated selection of shows and movies you've been watching across your various apps, as well as recommendations. The issue is that Netflix is still a very obvious absence, and as the Apple TV 4K will land you in the TV app as often as it can, it's quite annoying that the most popular streaming service isn't there when you sit down to look for something to watch.
If you're all in on Apple's other services, the Apple TV 4K becomes even more useful under your TV, with apps for Apple Music (complete with time-synced on-screen lyrics that effectively transforms the black box into a karaoke machine), Apple Fitness+ and Apple Arcade. The latter is obviously a draw given how easy it is to pair a controller, but we find that some games look and run better on an iPad Pro or iPhone, perhaps due to optimisation (or lack of it) from developers. The new processor should make the Apple TV 4K a better gaming machine than the 2017 box, but we're not sure you'll notice if that's the case.
Performance: all about balance
The Apple TV 4K was a very good 4K HDR streamer in 2017, and nothing has changed on that front. Right now there are very few reasons to upgrade from the old model, especially when the 60fps HDR content is lacking, but if this is your first Apple TV 4K then you can expect excellent streaming picture quality and UHD delivery across the board. Whether we're watching new episodes of Loki in 4K on Disney+ or an old cartoon series like Samurai Jack on All4, the Apple TV 4K does a great job.
If you head to the video settings you'll find the option to have the Apple TV 4K match its output to the native dynamic range and frame rate of whatever content you're playing, which can make a big difference when you're watching SDR shows with which forced HDR processing can have unappealing results. Even with dynamic range switching turned on though, your Apple TV 4K will seemingly sometimes still apply HDR processing if you set it to 4K HDR by default in the format setting. A workaround for this is setting it to 4K SDR by default with matching enabled, so you get (very good) 4K scaling all the time, while HDR turns on when it's actually supposed to be there. Unfortunately, such fiddliness is often necessary in the age of HDR.
Apple has also introduced a new Colour Balance feature, which uses your iPhone's (you'll need a Face ID iPhone) camera and light sensor to compare your TV's colour balance to what Apple calls industry standards. To activate it, you simply follow the on-screen prompts and hold your phone screen-first towards the TV screen for 10-15 seconds. Afterwards you're shown the original picture next to the calibrated one, so you can then choose between the two.
The colour-balanced image was at first almost aggressively warm to our eyes, but we left it on out of curiosity and after a while tended to prefer it. If your TV has Dolby Vision, though, don't bother, as in theory you're already getting the holy grail of colour balance.
Apple TV 4K (2021) verdict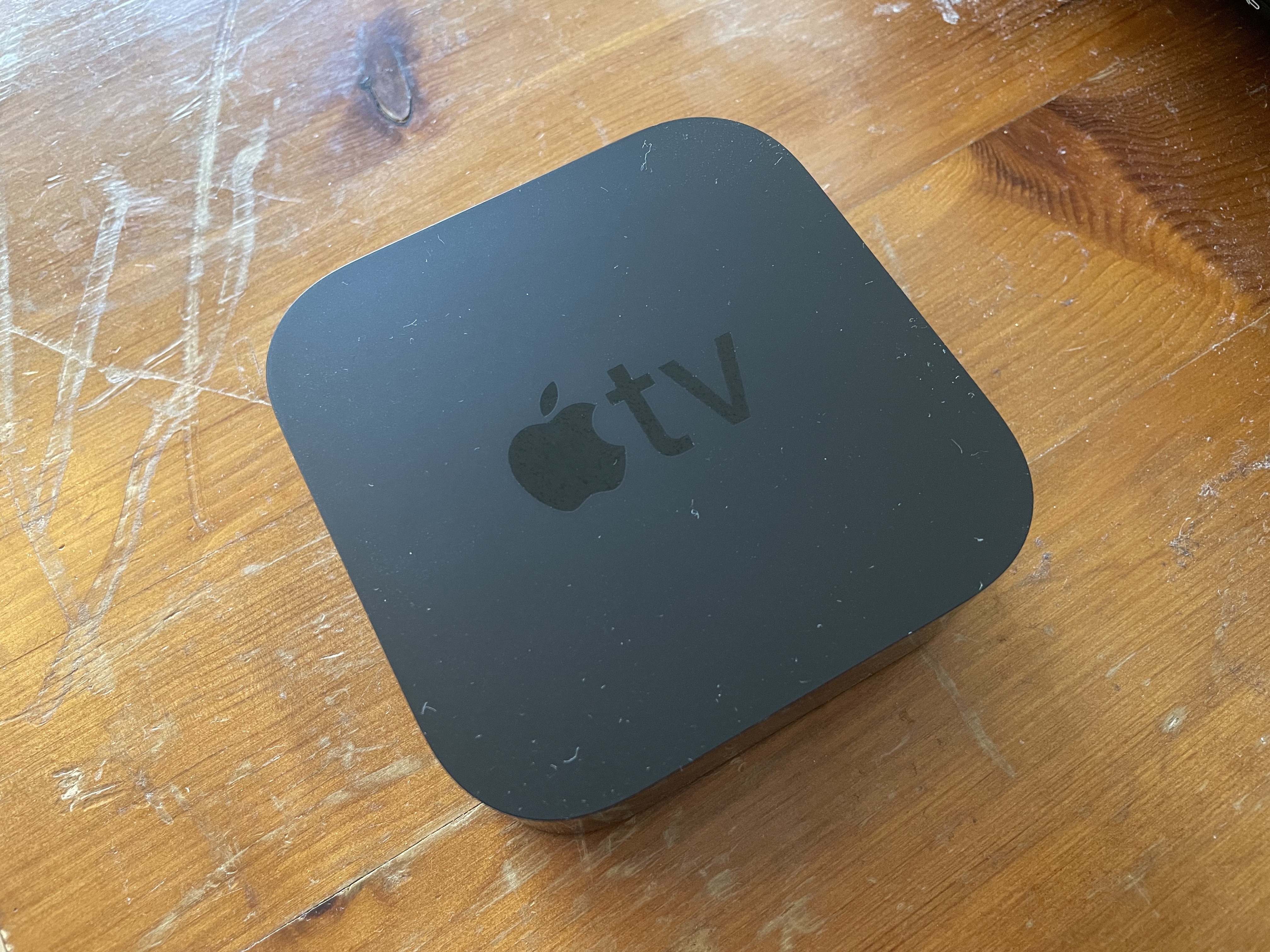 Given its high price, the Apple TV 4K has never been the easiest sell, and that hasn't changed with the £169 2021 update. The vast majority of high-end TVs have very good smart interfaces built in, with support for most popular streaming apps, including Apple's own – and if they don't, well, the likes of Amazon, Google and Roku will sell you a dongle or stick for next to nothing.
So what does the Apple TV 4K have going for it? Well, if you're a big Apple user you won't find a more convenient media hub. All of your owned iTunes media sits alongside a full house of apps and Apple Arcade games, and you can ping anything not there from your iPhone via AirPlay. The 4K streaming is as good as pretty much anything out there, while the new and improved Siri Remote makes the aimless flickery that always takes place before you settle on something to watch more enjoyable.
As we said at the top, that remote is the headline here, with the other new features making little noticeable difference to everyday use, at least right now. As that's available to buy separately, first-gen Apple TV 4K owners should save their cash.
If you've been eyeing up the Apple TV 4K, though, the new one is obviously the one to buy, if you can justify the price.
Apple TV 4K (2021) tech specs
| | |
| --- | --- |
| Size and weight | Height 1.4in Depth 3.9in Weight 425g |
| Storage | 32GB / 64GB |
| Connectivity | Bluetooth 5.0 / IR transmitter |
| Processor | A12 Bionic |
| HDR | HLG, HDR 10, Dolby Vision |
| Streaming | 4K HDR up to 60fps |
Stuff Says…
A minor update, but still one of the best 4K streamers you can buy
Good Stuff
Comes with excellent new Siri Remote
Great selection of apps
Very good picture quality
Bad Stuff
Expensive
Apple TV app still doesn't have Netflix support
Not much 60fps HDR content to watch