Apple iPad 8th generation (2020) review
iPad gets an A12 chip – and dozen that change everything?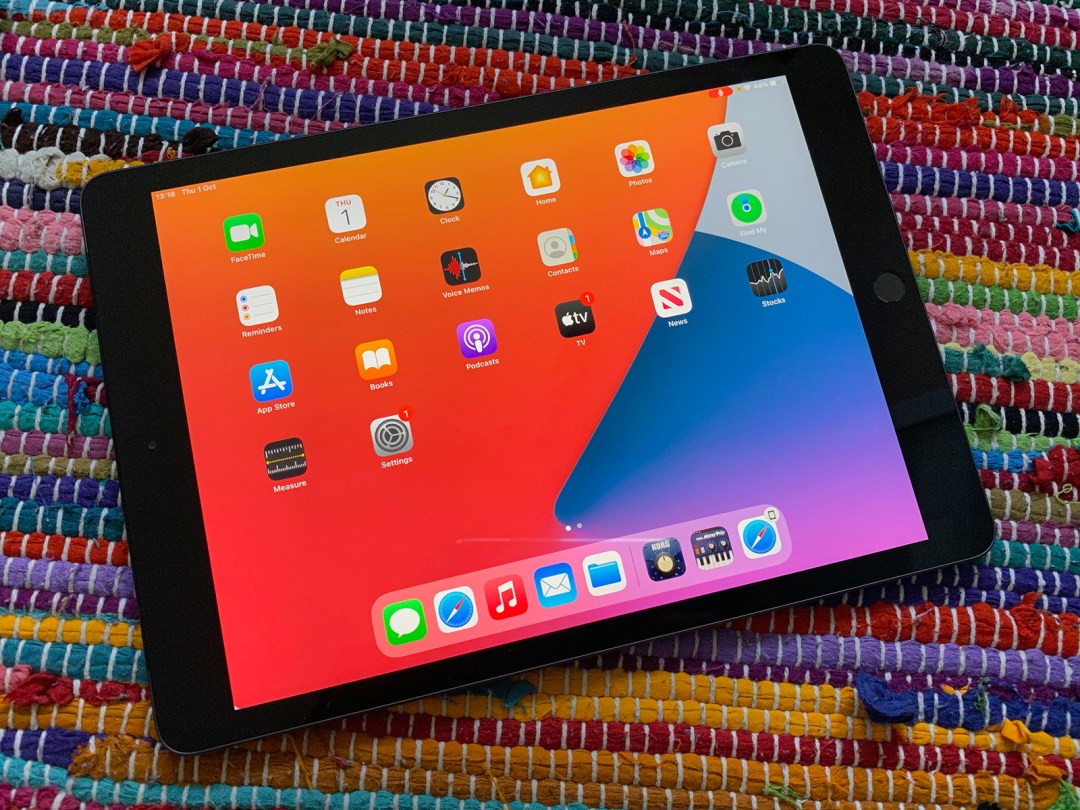 Fittingly, the sole iPad in Apple's line-up that retains the original's single-word moniker most resembles Apple's first tablet. It's a touch skinnier and has a larger display, but this is – for better or worse – every inch a classic iPad.
This means chunky bezels, a Home button and little of the ambition evident in the iPad Pro and the upcoming iPad Air revision. But does that matter in a tablet that costs £329 and that's received a rocket up its bottom in the shape of a spangly new(ish) A12 chip?
Let's find out.
Performance: bargaining chip
This iPad is essentially the same as last year's model, with the exception of the A12 Bionic chip. So rather than Apple's cheapest tablet being driven by a chip that was all the rage in 2016, its beating heart matches those within Apple's flagship iPhones.
It runs rings around everything else at this price point and copes with even the most ambitious iPad apps and games. Sure, it can't match an iPad Pro when it comes to the number of tracks playing in a DAW or speedily rendering complex video effects. But for a budget tablet, it's a powerhouse, whether you're zooming along in GRID Autosport or writing banging tunes in Korg Gadget.
Hardware: frozen in amber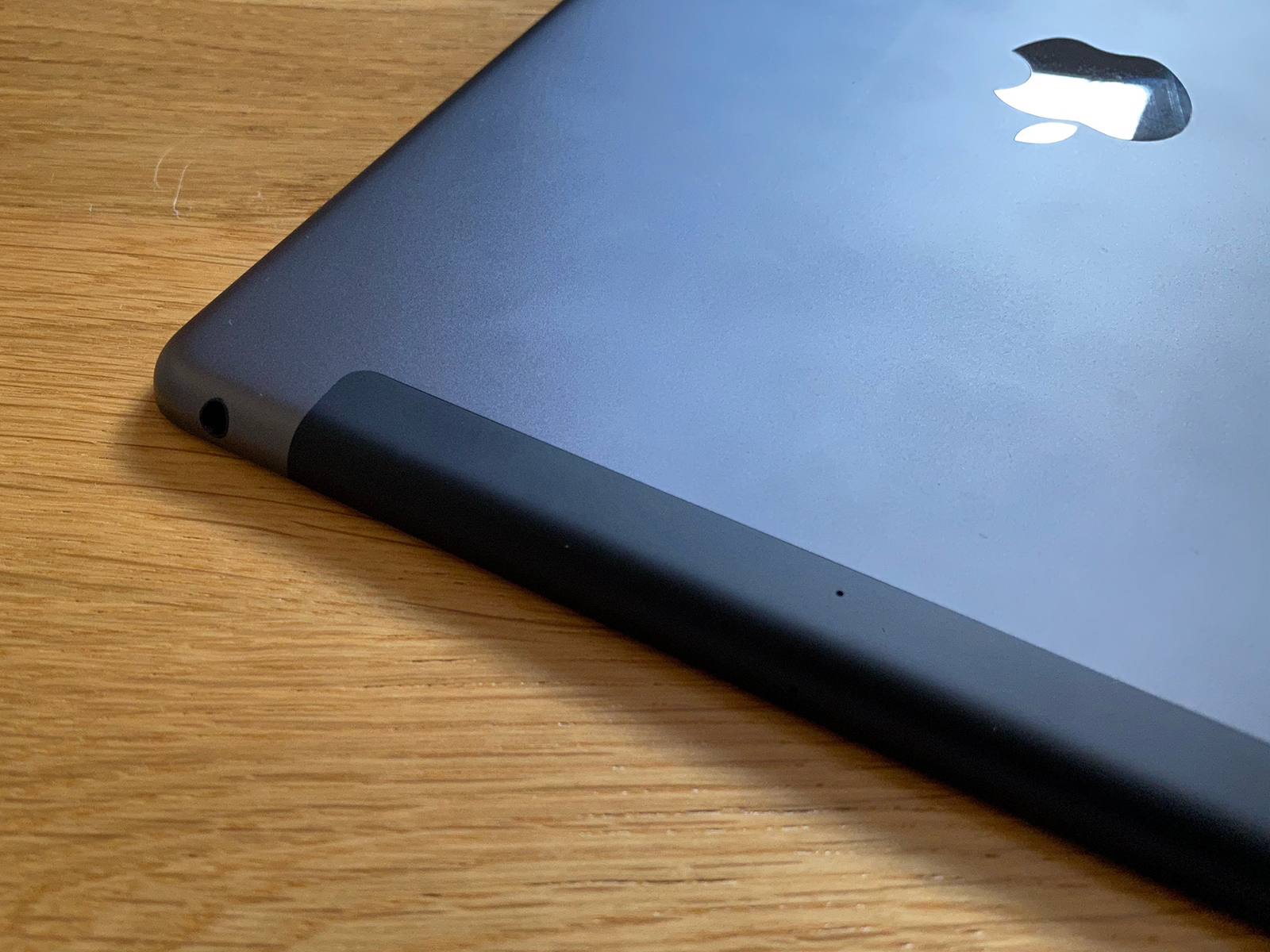 Time's moved on since 2019 but, A12 aside, this iPad hasn't. The bezels are chunky and the screen's bright but lacks True Tone and an anti-reflective coating, turning it into a mirror in the sun. Both speakers are on the bottom edge. They're easy to muffle when holding the iPad, and sound blares out of one side when the tablet's in landscape.
The rear camera's OK – an 8MP wide snapper capable of 1080p HD video at 30fps; but the front one only manages 1.2MP photos and 720p HD video. You won't be shooting fancy selfies with this tablet. Elsewhere, Touch ID works well, there's a headphone port, the Lightning connector will make you sigh and wish for USB-C, and the default 32GB of storage that felt tight last year now reeks of upsell. Unless your needs are basic, budget for the £429 128GB model.
Software: blissfully appy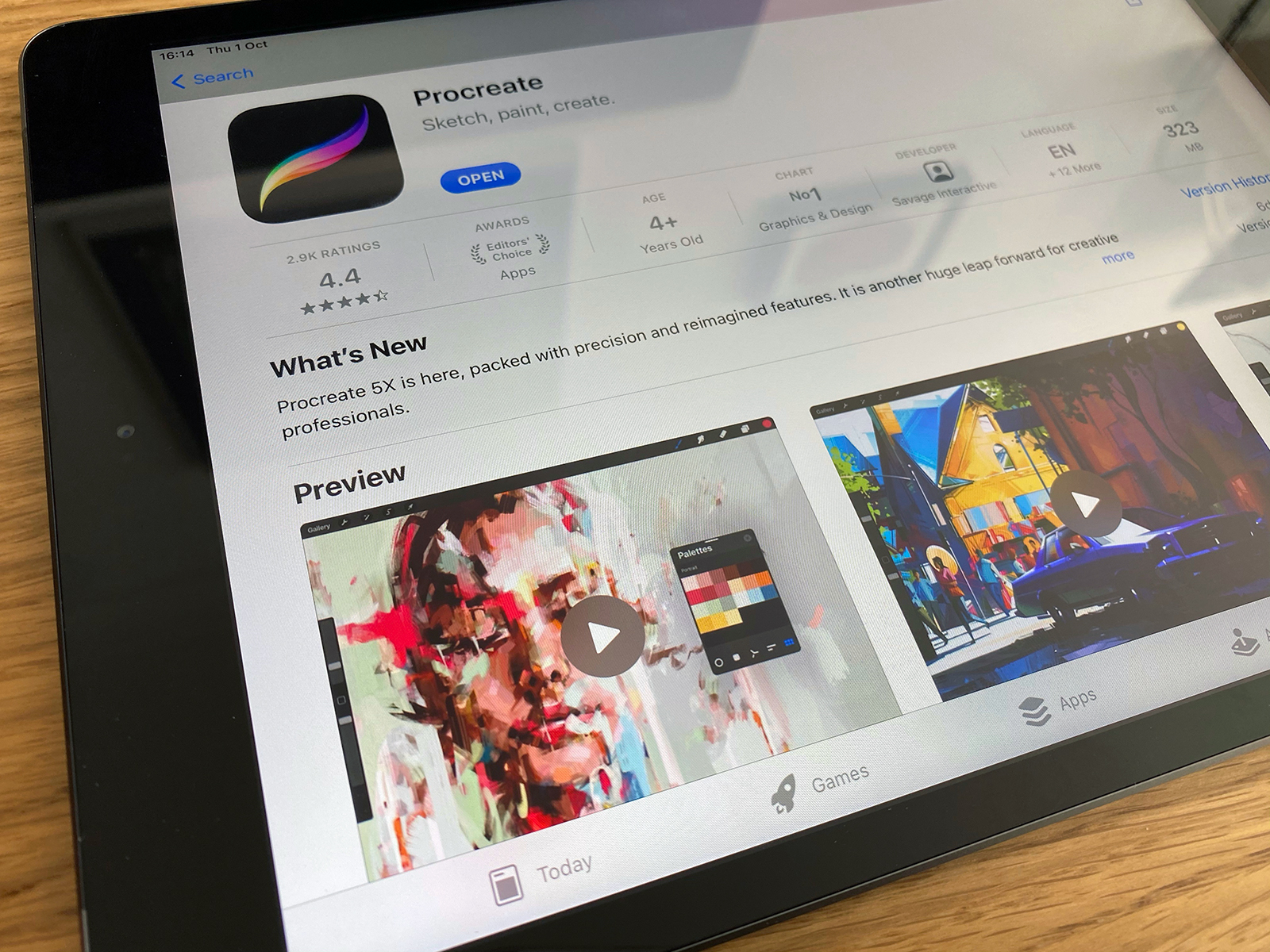 Apple dropped the ball with a few key elements of iPadOS 14 – omitting iOS 14's App Library and flexible widget placement – but it continues to evolve meaningfully. App design is now more coherent, Search is more efficient, Scribble makes Apple Pencil more useful, and Messages is more, er, message-y.
Twinned with a keyboard, the iPad makes for a reasonable laptop equivalent. And if Apple rolled out full external display support, that could transform even this cheapest of iPads into a capable desktop replacement. Still, you can at least mirror to a 1080p display with the right dongle – if you put up with black bars left and right of 4:3 iPad content.
All this is backed by the App Store, which is packed with a wealth of impressive, affordable software that goes far beyond what's available on Android. Unless your requirements are very specific, you'll find suitable apps, whether you want to pay for them or not.
Accessories: keys are good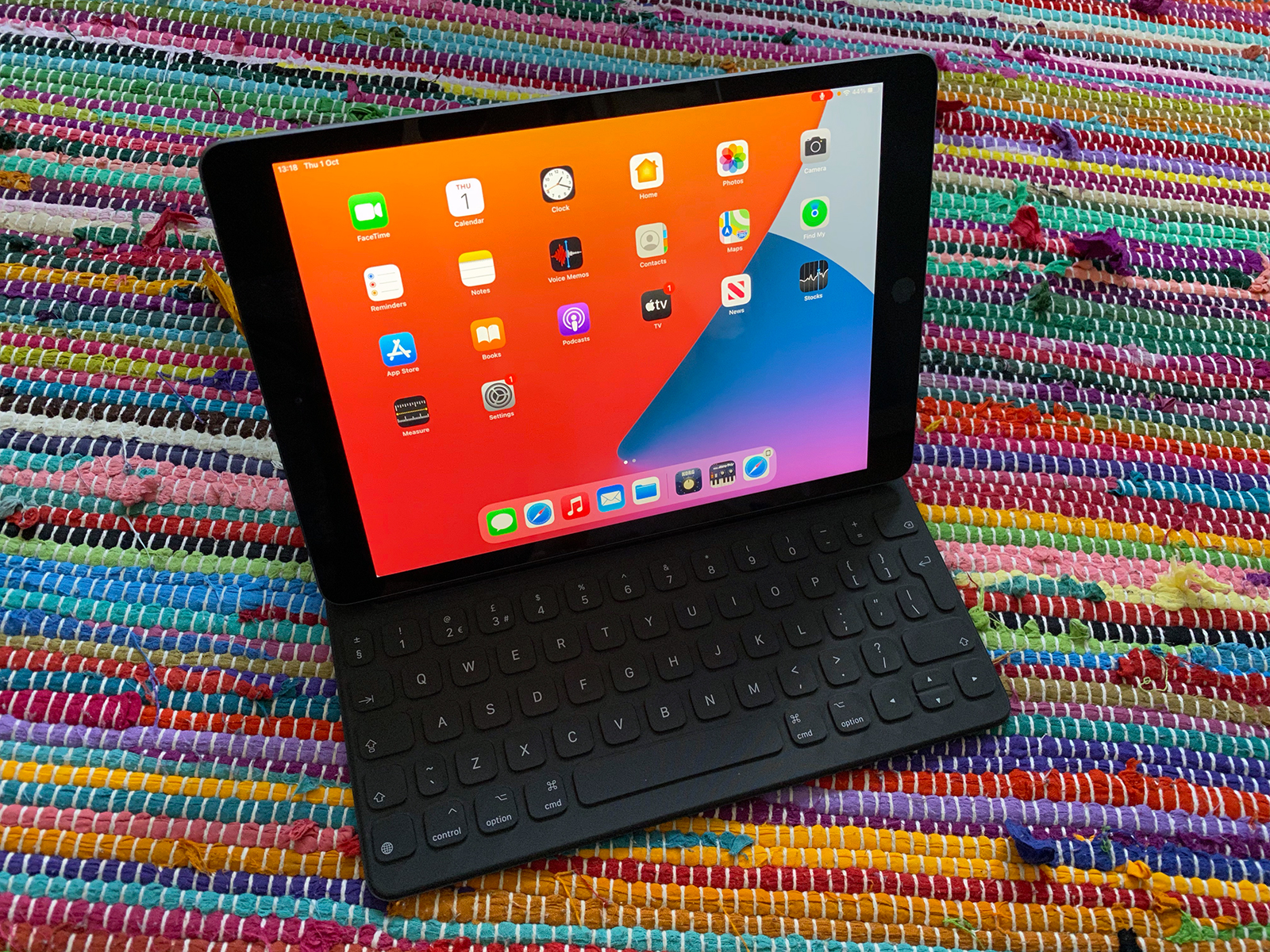 Because Apple hasn't shaken things up in terms of form factor, an existing accessories ecosystem is in place for this iPad. Apple's scribbling stick, the Apple Pencil (£89), is great for doodling and marking up documents. Just be mindful this iPad requires the inferior first-gen model – the upcoming Air and Pro use the second-gen.
For tapping out words, you'll need a keyboard. Any Bluetooth one will do, but something designed for iPad is better. Probably avoid Apple's depicted Smart Keyboard for iPad (£159). Its Smart Connector and magnet wizardry makes set-up fast, but there's only one viewing angle, and you'll need a trackpad unless you love RSI. A better option is Logitech's Combo Touch (£119.95), which has superior keys, a built-in trackpad and an integrated kickstand – even if removing your iPad from the protective case is a faff.
Random observations
There's a headphone jack! For plugging in headphones rather than having to use wireless ones! Imagine!
The physical Home button means no Home indicator stinking up the place. We like that.
This is the thickest and heaviest iPad in its size class – but not to the point you'll notice or care.
Apple reckons you get ten hours of surfing the web or watching video from the battery. More ambitious fare (games; video editing; writing a chart-topper in Korg Gadget) can cut that by two or three hours.
Google's office apps remain woeful – use Docs and Sheets in Safari instead.
iPad (2020) verdict
This iPad's name has nothing extra tacked on the end. It's no Air and no Pro – and that's how it feels when you use it. But then it's not trying to be those devices. This is Apple's entry-level iPad – an iPad for the masses.
The design feels old-hat and 32GB of storage is a misfire, but the shift to the A12 chip is the main story. That alone makes this a far more capable iPad than last year's model – and one with greater longevity, whether you want a tablet for consuming media or fancy using one for creativity and work.
Tech specs
| | |
| --- | --- |
| Screen | 10.2-inch, 2160×1620 resolution at 264ppi |
| CPU | A12 Bionic chip with Neural Engine |
| Storage | 32GB/128GB |
| Camera | 8MP wide, ƒ/2.4 aperture rear; 1.2MP FaceTime HD front |
| Operating system | Apple iPadOS 14 |
| Dimensions | 250.6×174.1×7.5mm/490g (495g Wi-Fi + Cellular) |
Stuff Says…
There's only one major change over last year's iPad, but it's one that really matters: the A12 ensures this iPad will last.
Good Stuff
The A12 is a powerhouse at this price-point
The screen is big and bright
App ambition Android can only dream of
Strong accessories ecosystem
Bad Stuff
Reflective screen and no True Tone
Entry level 32GB storage is miserly
Dated bezel-heavy design
Speaker positioning remains irksome