Ztylus' revolver lens kit injects your Galaxy S4's camera with imaging steroids
From fisheye weirdness to wide-angle goodness in a single click, this case does it all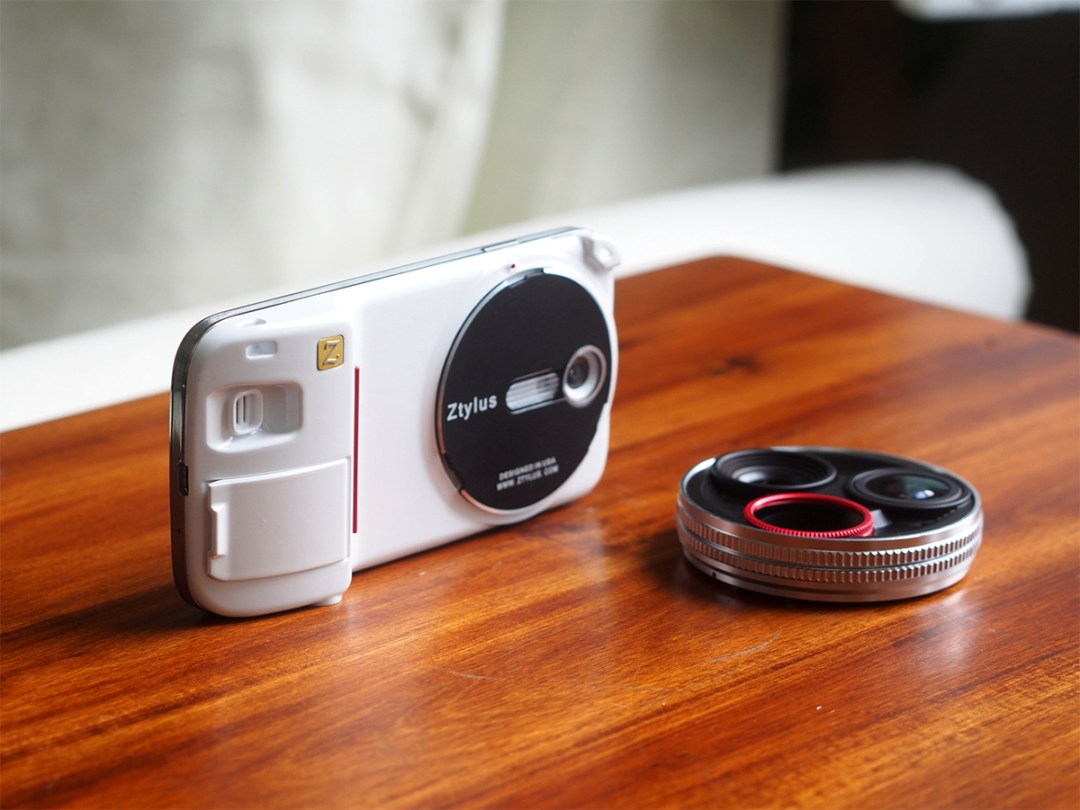 The Samsung Galaxy S4's camera takes very good shots in its own right, but it can't compete with the likes of heavy-hitters like the Nokia Lumia 1020.
While it'll never reach the levels of the 1020's insane crop-zoom magic, you can increase its photographic powers ten-fold with Ztylus' new Galaxy S4 Revolver camera kit.
READ MORE: 6 tips to take great pictures with your smartphone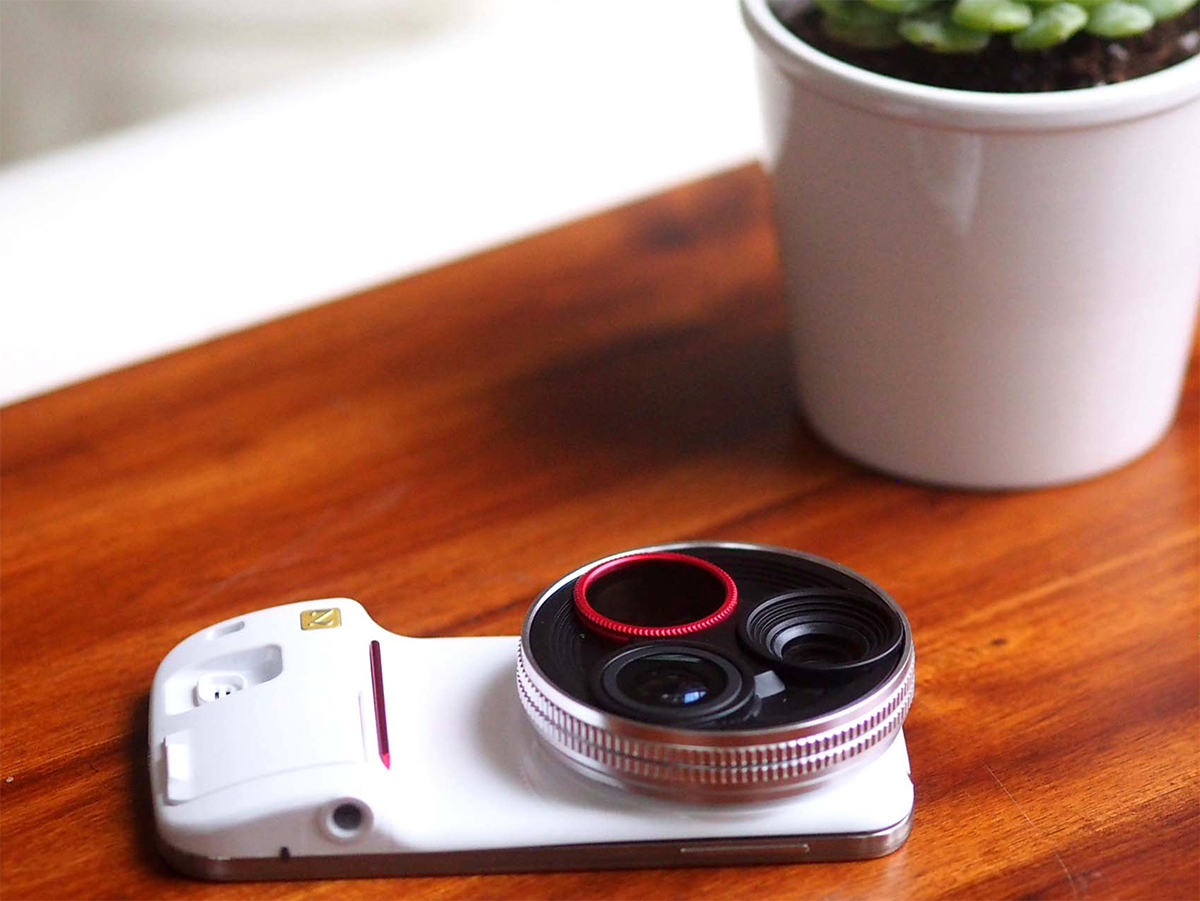 The kit itself is made up of two parts – a revolving lens attachment and a specially designed case which it can attach to.
The case itself entirely replaces the back cover of the Galaxy S4 and adds a camera grip for steadier shots, along with a built-in kickstand for watching movies or making video calls.
The case is also moulded around the S4's speakers to project sound upwards, but we can't see it reaching the same high standards set by the HTC One's excellent dual front-facing speakers.
It's also got a tripod mount attachment point for low-light and time-lapse shots.

READ MORE: How to take great low light photos with your phone
The Revolver lens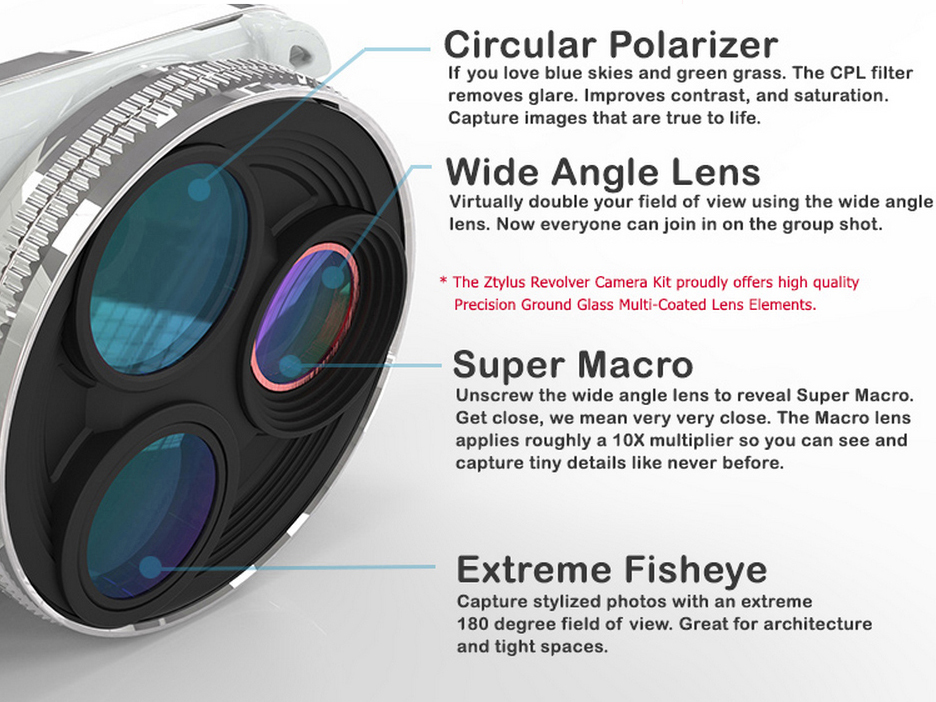 This is where the magic happens. The revolver lens is crafted from aircraft-grade aluminium and houses three different lenses, each adapted to different shooting situations. It clips securely into the aluminium ring on its case counterpart and can be removed when you want to slip the S4 back into your pocket.
The first lens on offer is a circular polarizer lens which removes glare for bluer skies and greener grass. It'll also come in handy if you want to reduce reflections from windows or water, and you can adjust it to your preferred level with a few twists.
Next up is the extreme fisheye lens, which offers a 180 degree field of view – ideal for tight spaces or shots where you just want things to look a little crazy.
The third lens doubles up as both a wide-angle lens and a macro lens. The former is ideal for group and panoramic shots, allowing more subjects to be in the picture, while the latter will come in handy for extreme close-ups of flowers/cupcakes, or anything else you want to embiggen.
You can pick up the Ztylus Revolver lens kit now for US$85, and we're waiting for confirmation of UK release dates and prices. Ztylus has however confirmed that it will ship to the UK, if you can't wait.
Similar kits are also on the way for the iPhone 4s, 5, 5s and Galaxy Note 3, so stay tuned.
Update: Ztylus has confirmed that it is working with distributors to bring the Revolving lens kit to UK retailers.
READ MORE: 6 pro tips for taking killer Instagram photos