Yes, Apple really has decided to let you repair your own iPhone or Mac
Unexpected news of the year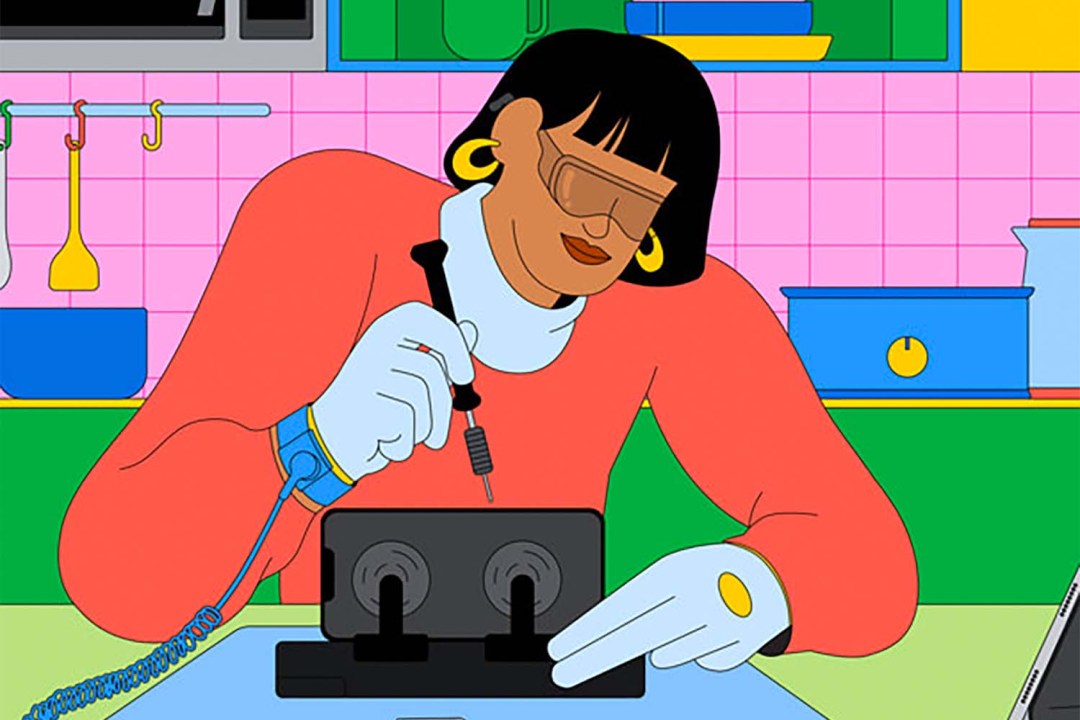 Late last year, in a totally unexpected move, Apple announced a program called Self Service Repair. Today, Apple has launched the program, with a Self Service Repair store. It enables you – yes, individuals – to buy official Apple parts, tools and access manuals to repair your own gadgets.
Initially, the program is only live in the US, but Apple plans to expand it internationally later on. The move has to be seen as a victory for the Right to Repair movement and probably shows the direction in which other manufacturers will have to move too.
The program is covering all iPhone 12 models, all iPhone 13 models, and iPhone SE (2022) to start with. The tech giant plans to follow on in due course, supporting 2020 and 2021 Macs with M1 chips.
How does Apple's Self Service Repair program work?
Through the Self Service Repair store, consumers get access to the same parts that Apple's own repair teams use. Don't worry that the store doesn't look like the usual Apple website, a third-party manages it.
Initially, you can only fix the "most commonly serviced modules" of your iPhones. This includes the battery, bottom speaker, camera, display, SIM tray, and Taptic Engine. Apple previously confirmed more repair options to follow.
Interestingly, you'll also be able to rent toolkits for a week for $49. These toolkits include all the necessary tools you'll need to complete the repair, so you won't need to worry about having the right screw bits. You can, of course, just purchase the parts you need if you're confident you have the right gear. The manuals are free to access when you're purchasing parts.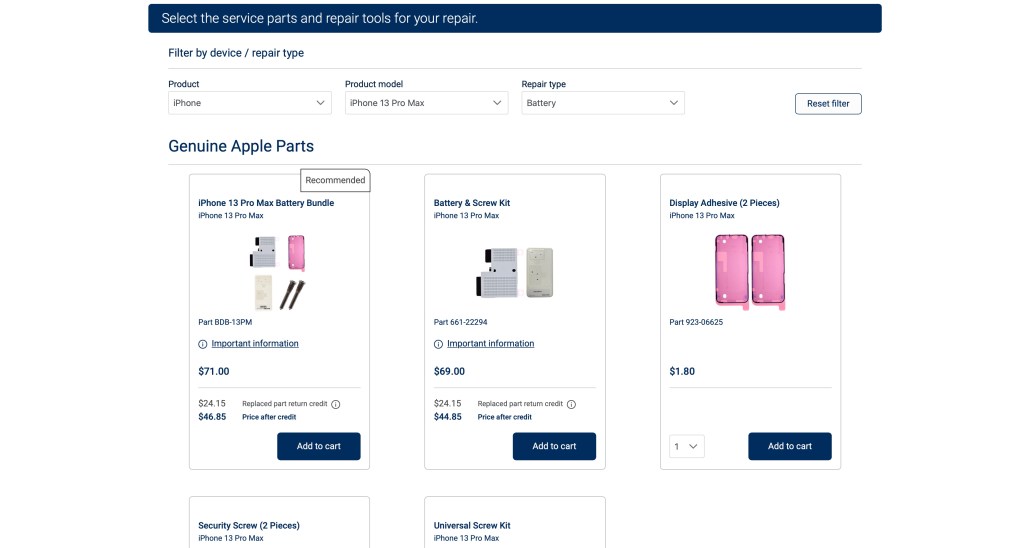 Apple explains that customers should check out the manual first, to ensure they are confident doing a repair. Then, they can place an order for the genuine parts and tools. Following the repair, customers can return used parts for recycling and receive credit. Apple states that "a professional repair provider with certified technicians" is still the best way to fix your device.
Taking a look at the store, some parts are actually more expensive than the cost of the replacement through Apple. But, one you account for the credit you receive for returning parts, you'll come out ahead of the repair costs. For example, a self-service battery repair is around $47 when accounting for the credit, but $69 for the repair. It's a good way to ensure old parts are recycled properly, further boosting the environmental benefits.
Apple says there are currently more than 5,000 Apple Authorised Service Providers (AASPs) and 2,800 Independent Repair Providers (a network which Apple is spinning up) who also have access to these same parts, tools, and manuals. Apple already has the infrastructure for these technicians to order parts and tools, so presumably extending that to consumers is a more achievable move than it would be for many rivals.
Additional words: Connor Jewiss