Xiaomi's new Mi Box Mini has more than one function
The Chinese mobile device maker also unveils a mini set-top box alongside its new phones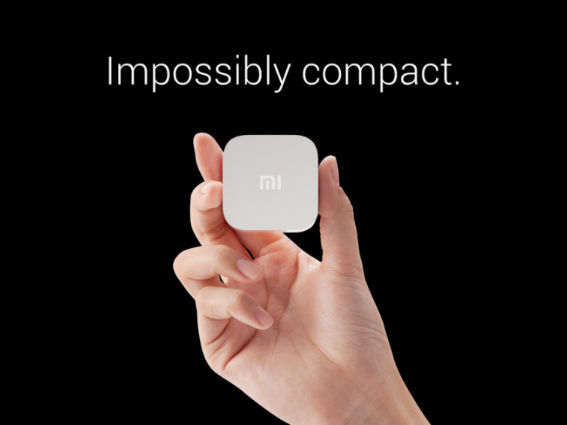 Yesterday Xiaomi treated the world to its newest smartphone line-up: the Xiaomi Note and the Xiaomi Note Pro. And for a good added measure, it outed a set of swanky headphones too.
But that wasn't all the Chinese company had in store. There was also a tiny set-top box unveiled, and even though it didn't gain as much attention as the new smartphones it's still something worth mentioning. If you're wondering why, it's because the Mi Box Mini (roughly the size of your usual smartphone charger) isn't just your average set-top box – it doubles up as a charger and smart plug too.
What it does, besides plug into your wall socket, is connect to your TV via HDMI and stream content including TV shows and music. The Mi Box Mini comes out of the box running Android 4.4.2 KitKat and supports 1080p output to TVs, plus Dolby and DTS surround sound.
READ MORE: The 10 best smartphones in the world right now
Small, casual and affordable
Despite its smaller size, the device also sports a quad-core CPU (meaning it will be able to handle multiple tasks without any issues) as well as dual-band Wi-Fi, Bluetooth 4.0, 1GB of RAM and 4GB of storage.
Xiaomi claims the device sets itself apart from its other premium set-top boxes as it is made for casual media consumers instead of those who want to play games or use apps.
The Mi Box Mini will go on sale in China first on 20th January, costing just CNY199 (about £20). There's an array of colours to choose from too – take your pick from red, purple, orange, blue, green, or yellow.
READ MORE: Xiaomi Mi4 official, touted as its fastest Android phone yet