The transforming DJI Inspire 1 quadcopter drone shoots 4K video as it soars above
DJI's latest ultra-cool drone lands in decidedly "prosumer" territory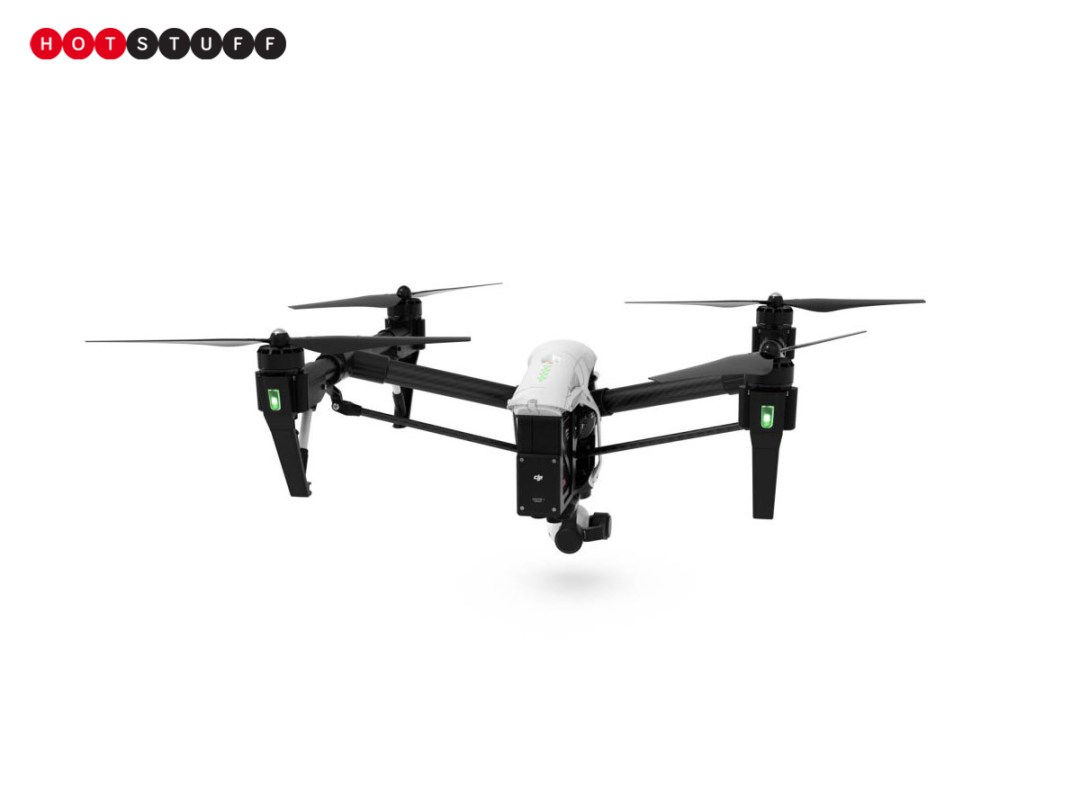 Another drone, eh?
Yes, but no – seriously, no. The Inspire 1 is a new class of consumer quadcopter drone that vaults above and beyond the common models we're used to from both DJI and competitors.
What's so special about it?
The transforming build with carbon fiber arms is an obvious standout feature, as the legs lift up and raise after takeoff, clearing the way for the camera (hanging below) to capture great 4K video footage in full 360-degree manner.
4K? That sounds nice.
It certainly should be, and the footage that DJI has teased thus far looks very pristine and impressive thanks to the three-axis gimbal stabilisation. You can snag 4K footage at 30 frames per second, or swap down to 1080p or 720p to double the top frame rate. The Inspire 1 also snaps still photos at 12 megapixels, and you can remove the gimbal and camera to safely store both – or potentially upgrade the gear down the line.
What about flying the thing?
Got a friend? Buy a second controller and bring him/her along for a little cooperative maneuvering. Indeed, the Inspire 1 supports two active remote controllers at once, with one user moving the drone and another manning the camera. You can also have two devices running the DJI app to facilitate that approach via live video streams.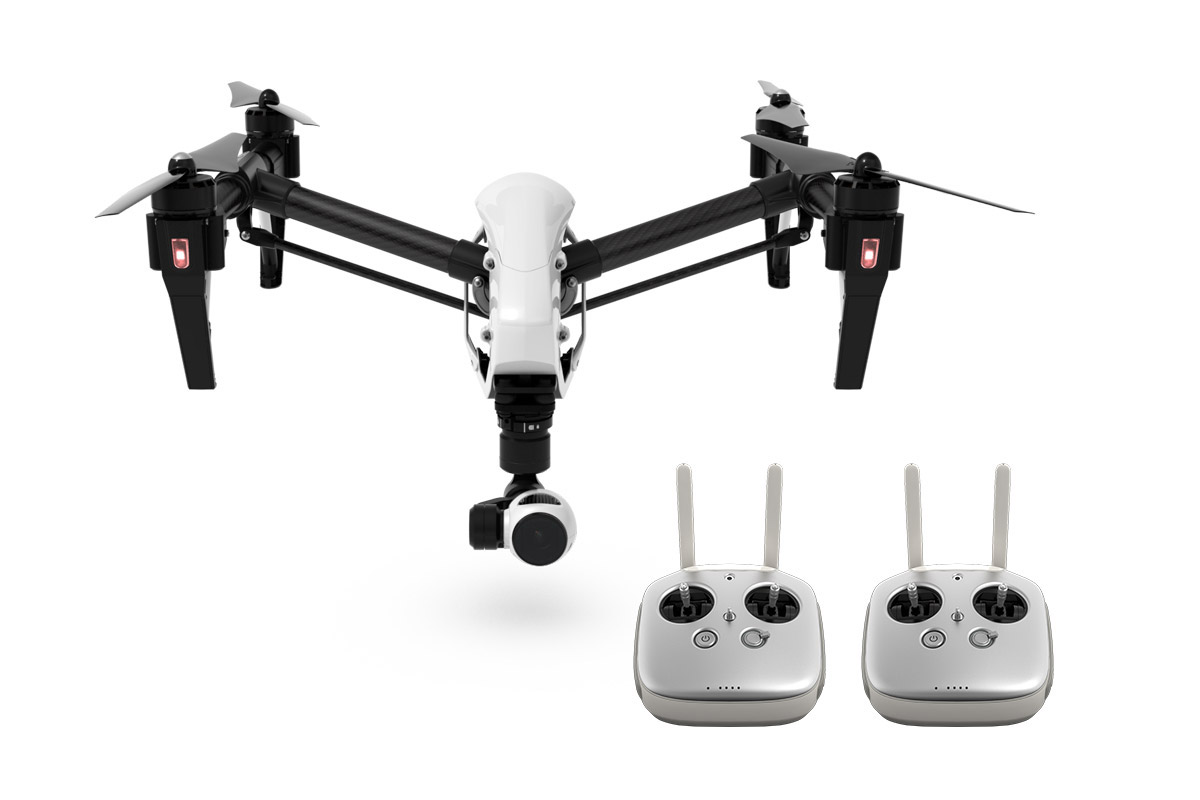 The live video option is standard?
You bet. The Lightbridge feature used to be a pricey add-on for DJI craft, but now it's built into the Inspire 1, letting you view live 720p video footage on your phone or tablet as the quadcopter zips around. And it'll continue transmitting up to 2km away, so feel free to explore the skies a bit.
What else stands out?
The transforming design looks amazing, and the sensors will also determine location and altitude and lower the legs automatically as needed. It's also pegged to offer about 18 minutes of flight time, and has a new Optical Flow feature that uses the camera to better enable flying indoors or without GPS help.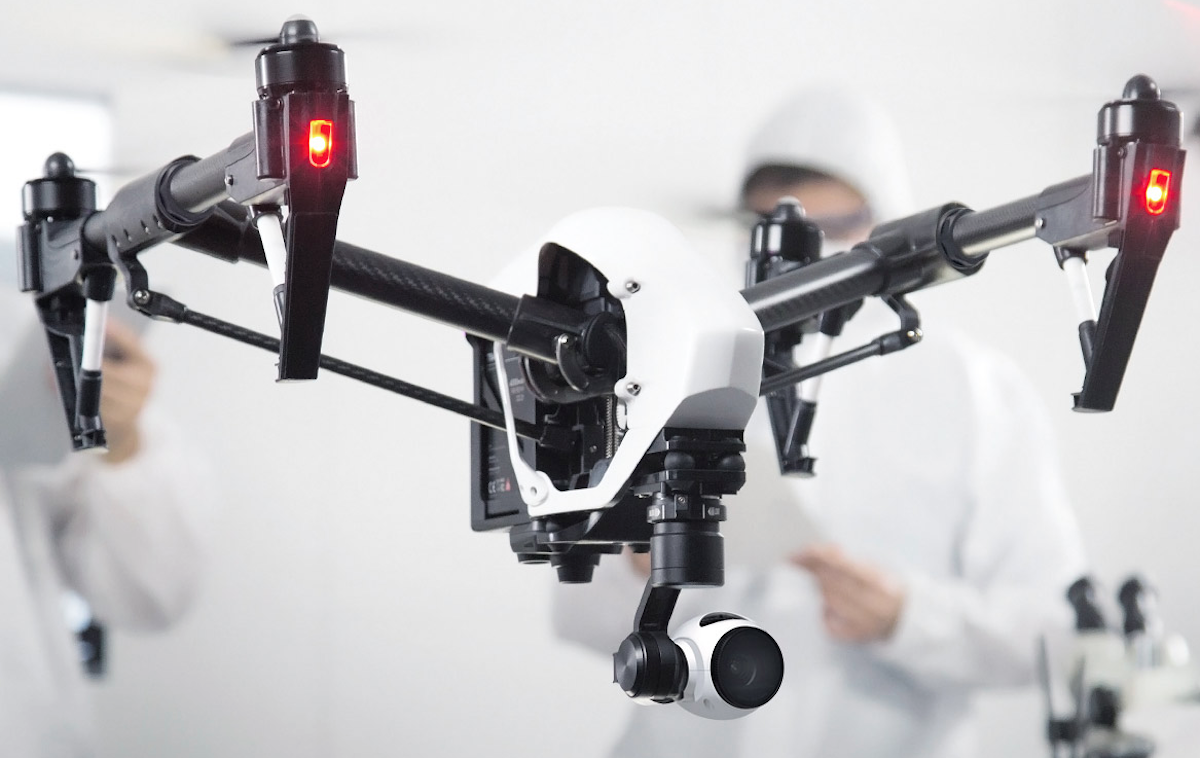 So what's the damage?
As you've probably guessed, the DJI Inspire 1 isn't cheap. It's not even close. The base model with one remote sells for £2380, while adding a second costs a grand total of £2749 – both options are expected to ship on 1 December.
It's extremely lavish, but this isn't your average everyday drone. It's delivering features and functionality well beyond the norm for the field, and for serious flight drone enthusiasts, we can see it being well worth the investment.
Check out deals on the Inspire 1 here