Today only: download the latest issue of Stuff on iPad and iPhone for FREE!
Get the September issue of the world's best gadget magazine gratis as part of Apple's Summer Reading offer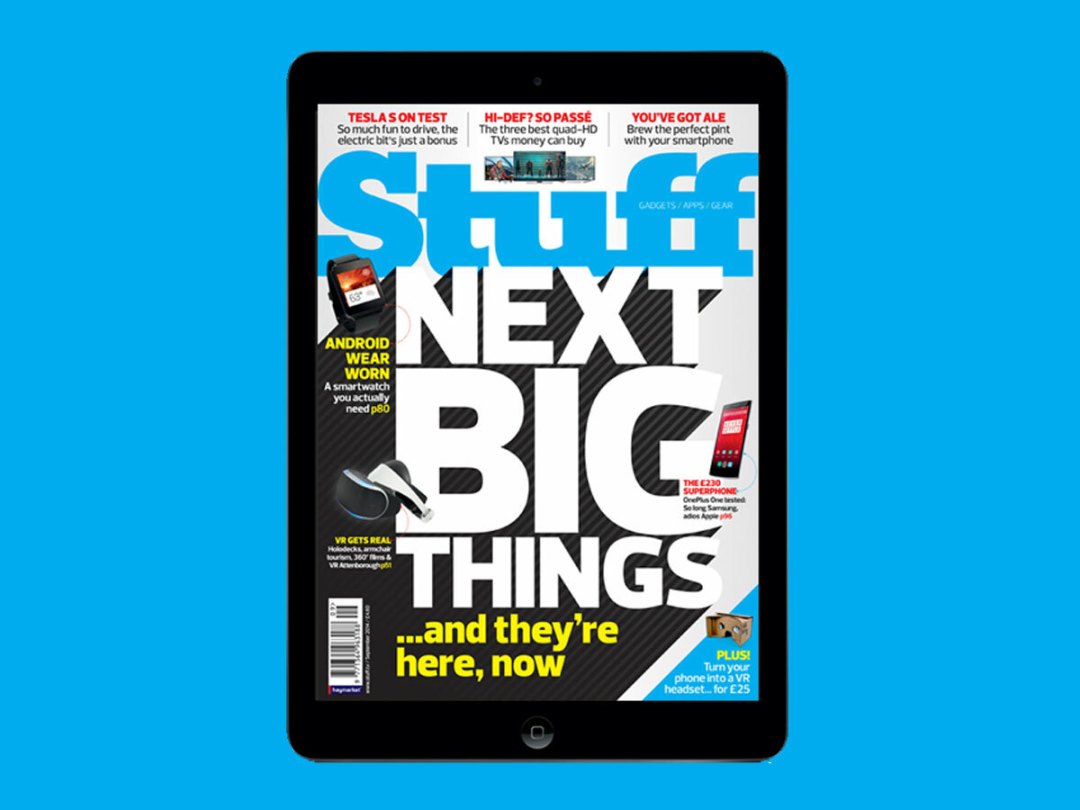 Got an iPad or iPhone? Want the new issue of Stuff? Want it for precisely zero pounds? Then you're in luck, because today you can download our September issue for free.
We're participating in Apple's Summer Reading week promotion, which makes five digital magazines available for free every day for five days. So for the rest of the day, you can download an entire copy of the mag for free over from the iTunes Store: here's the link.
Download it and you can find out what we made of the Tesla Model S, find out how to brew the perfect ale using your smartphone (yep, really), clue yourself in on the current virtual reality revolution, and find out which is the best 4K television on the market.
It's pretty much as simple as that. So don't say we never do anything for you. Enjoy!