This tiny Bluetooth speaker blasts out room-filling sound for 30 hours
Chuck in the portable sub, and you'll be walking around with a club in your backpack
A cheese grater? Really? Haven't you got anything else to write about?
That's… no. Just no. It's a portable Bluetooth speaker alright? You're just looking at it dead on. It's called perspective.
There are 12,873 Bluetooth speakers in the world. What's so special about this one? 
Well for starters, it doesn't sound like your music's coming out of can of baked beans. Despite the fact that it's small enough to chuck into your bag, the Minirig blasts out some seriously impressive sound, thanks to a combination of aptX Bluetooth, a 3in driver, and a 15W amp, resulting in tracks being thrown out at over 100db. According to Minirig, that makes this the loudest portable speaker on the market at this size.
The Speaker itself was designed by a bunch of British audio engineers who used to build professional club soundsystems, and our ears can confirm that whatever they've done, it's worked. These things are loud.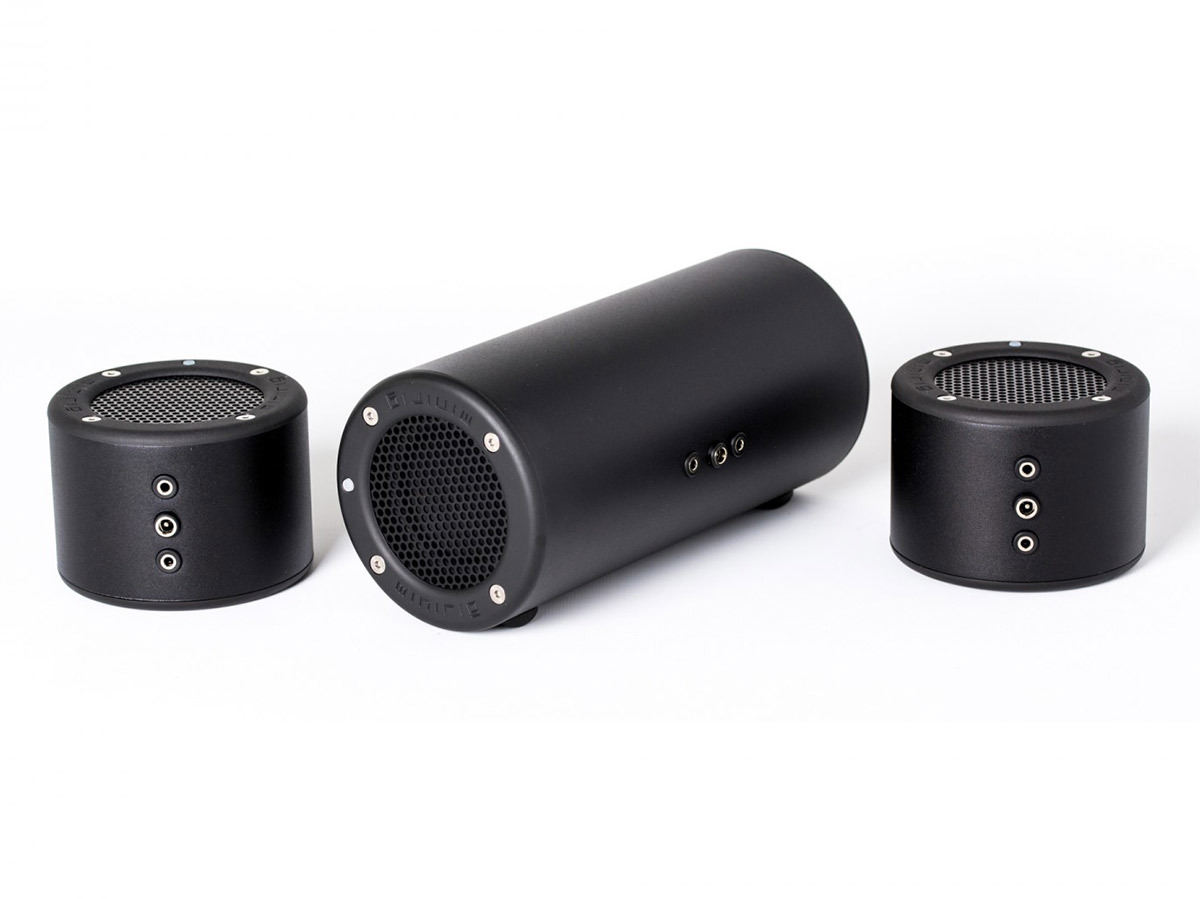 Volume isn't everything you know
We know, but the Minirig takes sound seriously. It's got two separate cable inputs for high and low gain, and if you're using Bluetooth, you can tweak these settings in the Android app (an iOS one is on the way).
We only encountered one minor bit of distortion during one incredibly dirty drum and bass WUBWUB drop during our weekend testing session, and it still wasn't enough to detract from the overall sound quality, which remained very impressive.
Connect two Minirigs together (paired via Bluetooth or an included cable), and you've got twice the volume, with stereo sound to boot.
Chuck in an optional separate Minirig subwoofer, and you've got truly a truly wireless 2.1 surround speaker setup which will easily spew out tracks at house-filling volumes.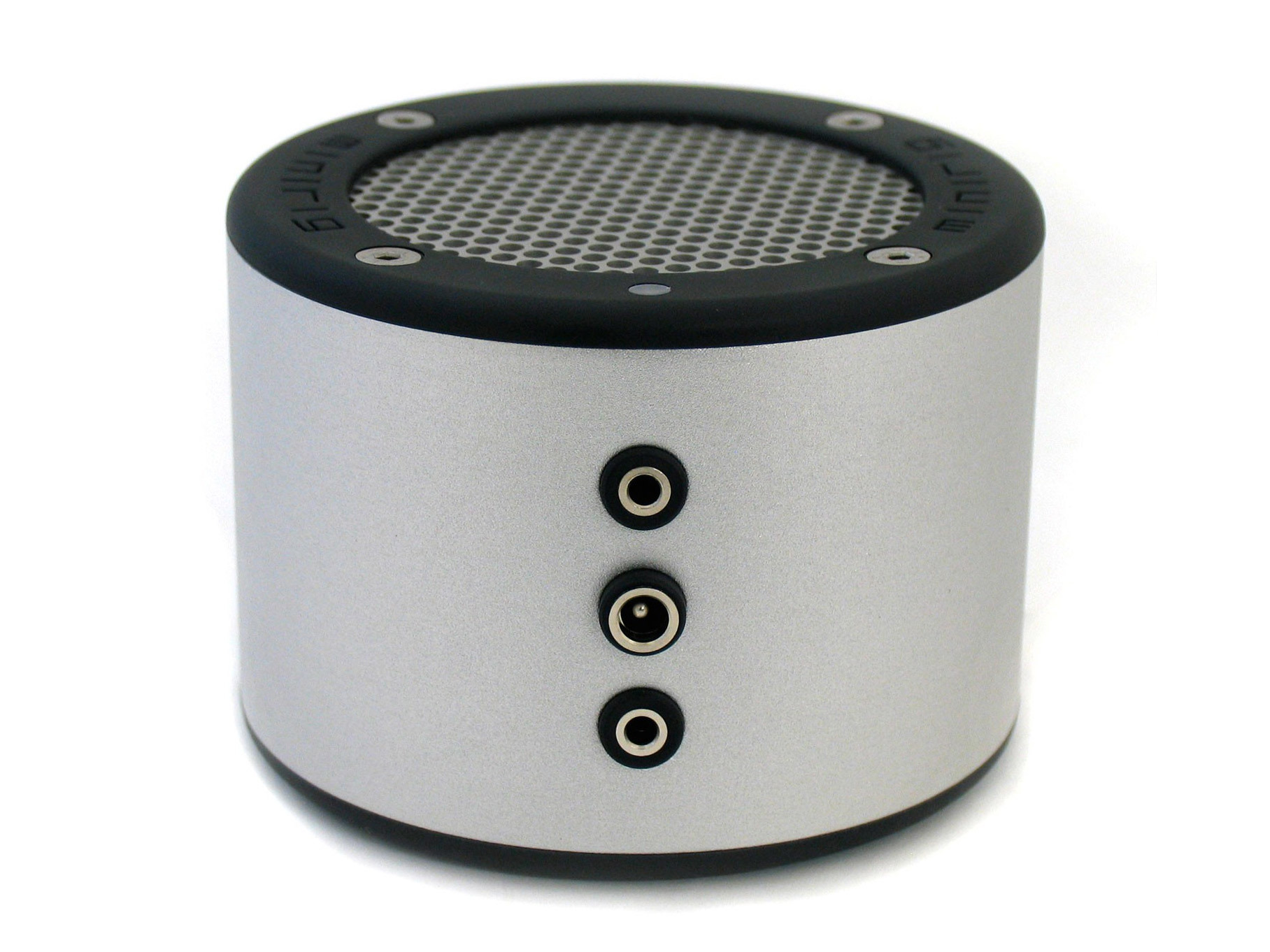 Impressive stuff. Shame it'll be dead in five hours
Wrong again. At maximum volume, a single Minirig will last for ten hours of continuous playback. That bumps up to an incredible 30 hours with average use, and an insane 50 hours at low volumes.
Not only that, but it comes with an adaptor which'll let you charge your smartphone, topping up its juice directly from the speaker's internal rechargeable battery.
Coupled with the tank-like rugged metal and rubber build, you've got yourself a portable system that's ideal for festivals/BBQs/camping and other events where you're lacking sweet, precious electricity.
Congratulations. You've impressed me. Let's talk money
A single Minirig will set you back £140, while the subwoofer is an extra £150. If you fancy the full 2.1 experience, then you can buy two Minirigs and a subwoofer for £390, saving £30 in the process.
No, it's not cheap, but if you want impressive sound rolled into a portable, durable and flexible wireless package, then you can't really go wrong. Unless you go for the blingy gold colour, that is. Eww.