The new iPhone 14 is here, with satellite connectivity
Brand-new, yet slightly familiar.
Hot off the press at Apple's Far Out launch event, is the new iPhone 14. It comes in the standard 6.1-inch size, with a large 6.7-inch 14 Plus. Both are sequels to last year's iPhone 13 offerings, and, as you'd expect, the new devices pack a selection of new goodies. There's also a lot that's really similar to last year's devices, so the new models should seem familiar.
With the 14s, you'll get Haptic Touch, Ceramic Shield, and True Tone as standard. The OLED display supports HDR and Dolby Vision, with a brightness of 1200 nits. As you'll have heard before, the new 14 iPhones offer the best battery life. Powering the iPhone 14s is an ever-so-slightly updated version of last year's A15 chip – the A15 Bionic.
There's a new 12MP camera system on the rear, and a new TrueDepth selfie camera. The rear snapper boasts a larger sensor and wider aperture, for better shots. On the front, the selfie camera is now 12MP and includes autofocus. Apple is improving Deep Fusion, and is bringing it to the non-Pro devices for the first time. It promises big improvements for low-light performance, and Apple dubs it Photonic Engine. New to the iPhone 14s is Action Mode for steady shots during movement.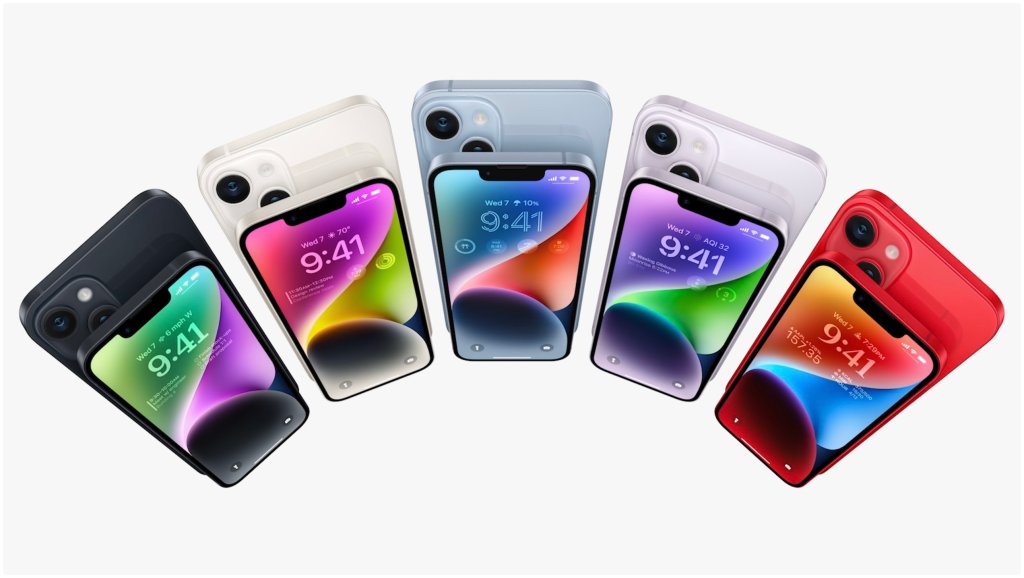 With the 14 devices, Apple has made some improvements to the eSIM tech inside, which seems to be a big push this year. For the first time, all US models are ditching the SIM tray for full eSIM support. There's the new Crash Detection feature from Apple Watch Series 8. Using a new gyroscope sensor, it can detect when you're in a car crash and contact emergency services. It'll work with the Watch for improved sensing. Later this year, all iPhone users will get access to Fitness+ without an Apple Watch.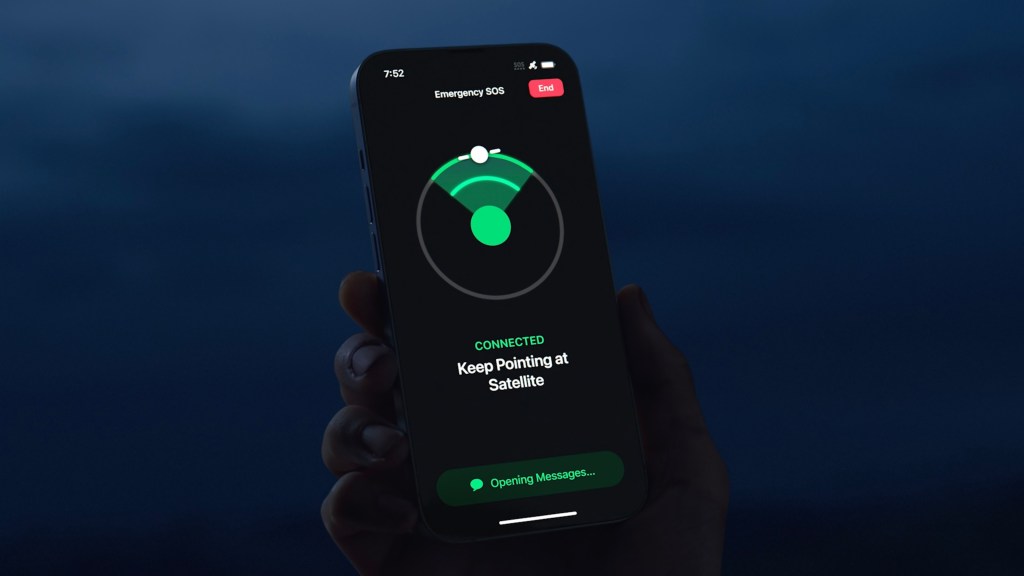 As the rumours predicted, there's also new satellite connectivity. In emergency situations with no service, you'll be able to point your iPhone towards a satellite to still communicate. You'll need to be outside and with a clear view of the sky. The iPhone 14's antennas can support satellite frequencies. Connection will be very precise, with the software guiding you to keep pointed in the right place. Apple made a new text version to support the limited bandwidth. There are also prompts to send necessary info in one go, to help reduce back-and-forths. For calls, Apple has set up relay centres that can make emergency calls on your behalf. It's launching in November (in the US and Canada only), and will be a paid-for feature after the first two years.
You can grab the iPhone 14 from $799/£849, and the 14 Plus from $899/£949. There's Midnight, Starlight, a light blue, purple, and Product Red. You can pre-order this Friday (9 September) and iPhone 14 will start shipping next Friday (16 September). The 14 Plus will only start shipping later in October on the 7th.