Teenage Engineering TP-7 is the most desirable dictaphone ever made
But the TP-7 does so much more than just record meetings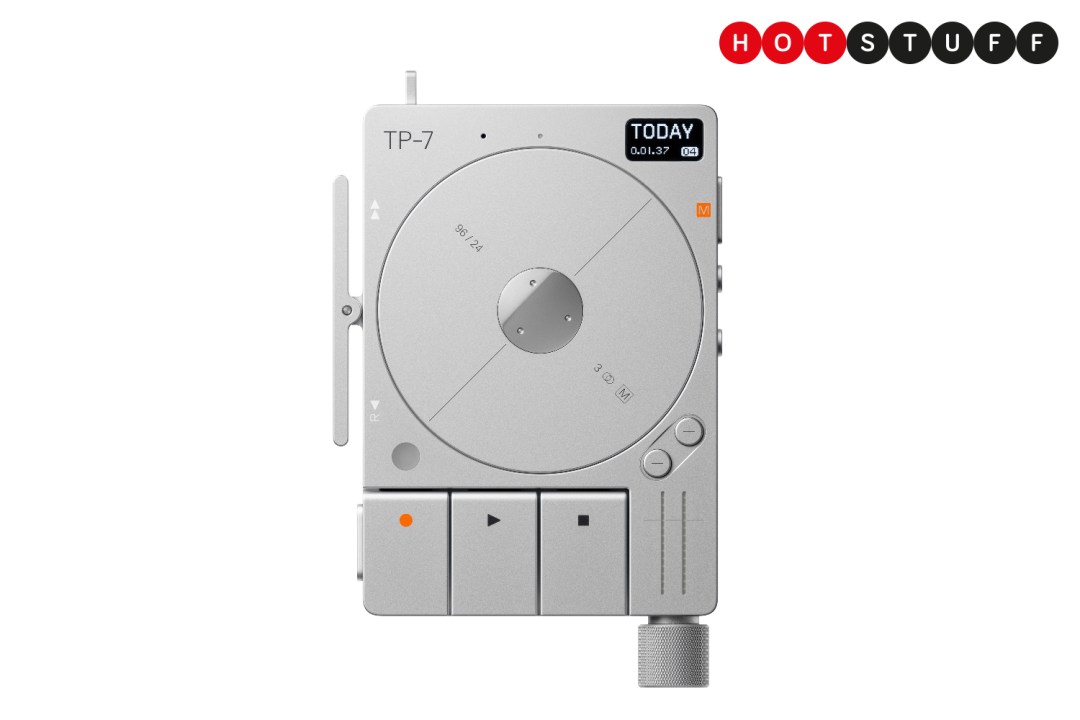 It might look like a baffling piece of equipment used for some kind of complex experiment, but the Teenage Engineering TP-7 field recorder is simply one of the coolest gadgets we've seen for ages.
The Swedish company is known for its quirky music gear and the palm-sized TP-7 is easily the most desirable dictaphone ever made. The built-in stereo microphone allows you to make recordings of hummed melodies, full-on demos and everything in between, but it's the functional beauty of Teenage Engineering's design that really sets it apart – and nothing encapsulates that better than the motorised 'tape reel' in the middle.
The reel rotates when you're recording or playing audio, but if you need to stop it briefly you can hold the wheel with your finger, or spin it to find a specific point in a track. It's also used to scroll through the menus on the little screen in the corner, a bit like the mechanical wheel on the original iPod. There's even a bump of haptic feedback when you spin it.
The reel thing
With 128GB of internal storage scrolling through your longer recordings could take quite a while, so there's also a rocker control on the side that lets you scrub through them more quickly.
Next to the volume dial on top you get three two-way stereo ports for connecting mics, headphones or other instruments, plus a USB-C socket to turn it into a multi-channel audio interface or midi controller. MFi certification means it'll play nicely with Apple kit, too.
All of that makes calling it a dictaphone a little unfair but you can also record interviews on it, with an accompanying iPhone app that uses Whisper's AI tech to automatically transcribe the conversation for you.
Teenage Engineering kit is also known for being slightly on the pricey side and the TP-7 doesn't buck that trend – it'll cost $1499/£1299 when it goes on sale in the summer. That's the price you pay for such inimitable design.