Stuff CES 2017 Wearable Tech Awards winners announced
We didn't leave a booth unchecked in search of the best new wearable tech at at CES 2017. Here's the best of the best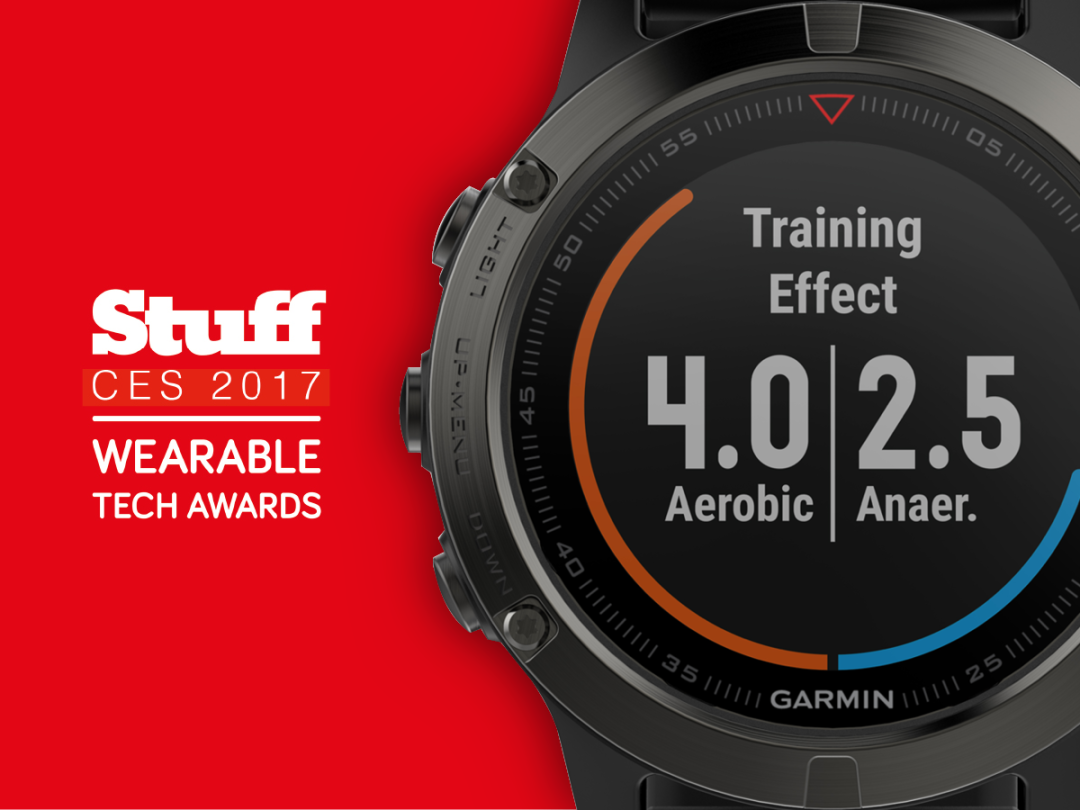 CES 2017 is the biggest technology show in the world. So, if you're a gadget manufacturer, it can be make or break for your latest products.
There are televisions as big as your house, fridges that will restock themselves and what seems to be more drones than there are people in attendance.
But it's wearable tech that's taking over the show floor again this year, proving that gadgets you strap to your body are no mere fad – they're here to stay.
Whether you want to get fitter, make yourself more beautiful, or just keep tabs on what it is you spend your days doing, there's a piece of wearable tech that'll help you do it. Heck, there are probably tens of devices that will help you do it – which is why we're here to sort the wheat from the chaff.
Here's our list of the best wearable tech of CES 2017 – the 10 wearable products you should keep an eye out for this year.
Misfit Vapor (US$199)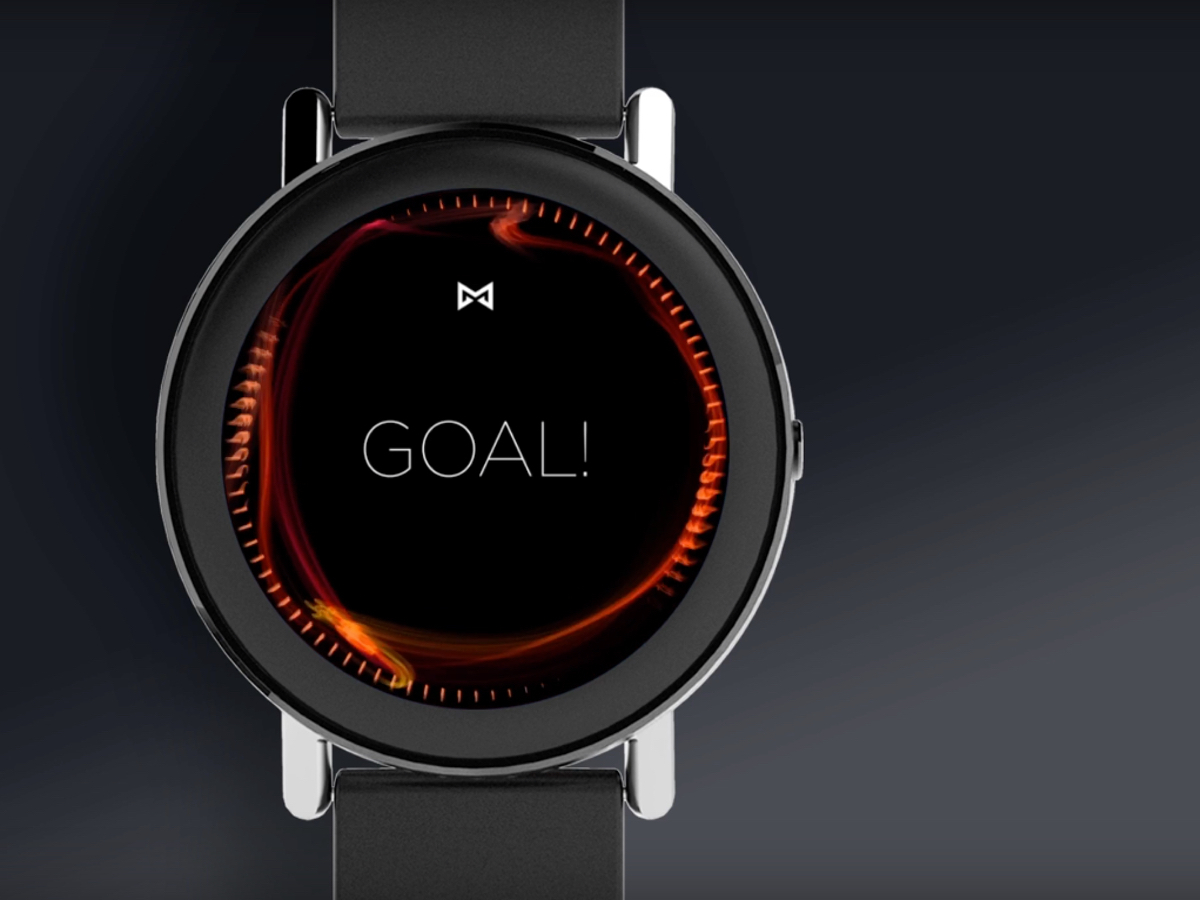 While part of Misfit's charm was that it made really simple, cheap activity trackers, we have to admit we've fallen in love with its new touchscreen smartwatch.
The full AMOLED touchscreen display, optical heart-rate monitor, 4GB music storage and built-in GPS are impressive enough – but it's the two-day battery life that's most impressive. While we'll have to wait and see how that shakes out in the real world, there are other novel elements to the Vapor – such as the touch bezel around the edge of the watch, which acts like a touch wheel.
We're not sure what software the latest Misfit is running at this stage but, from what we've seen so far, we assume it's a version of Android Wear. The Vapor gets its name from the notifications which appear on screen and then dissolve – for example, when you've hit the day's activity goal. Overall, it's a nice looking watch, and one that can be customised using new straps. We hope to see it later this year for the very reasonable price of US$199.
Motiv ring (US$199)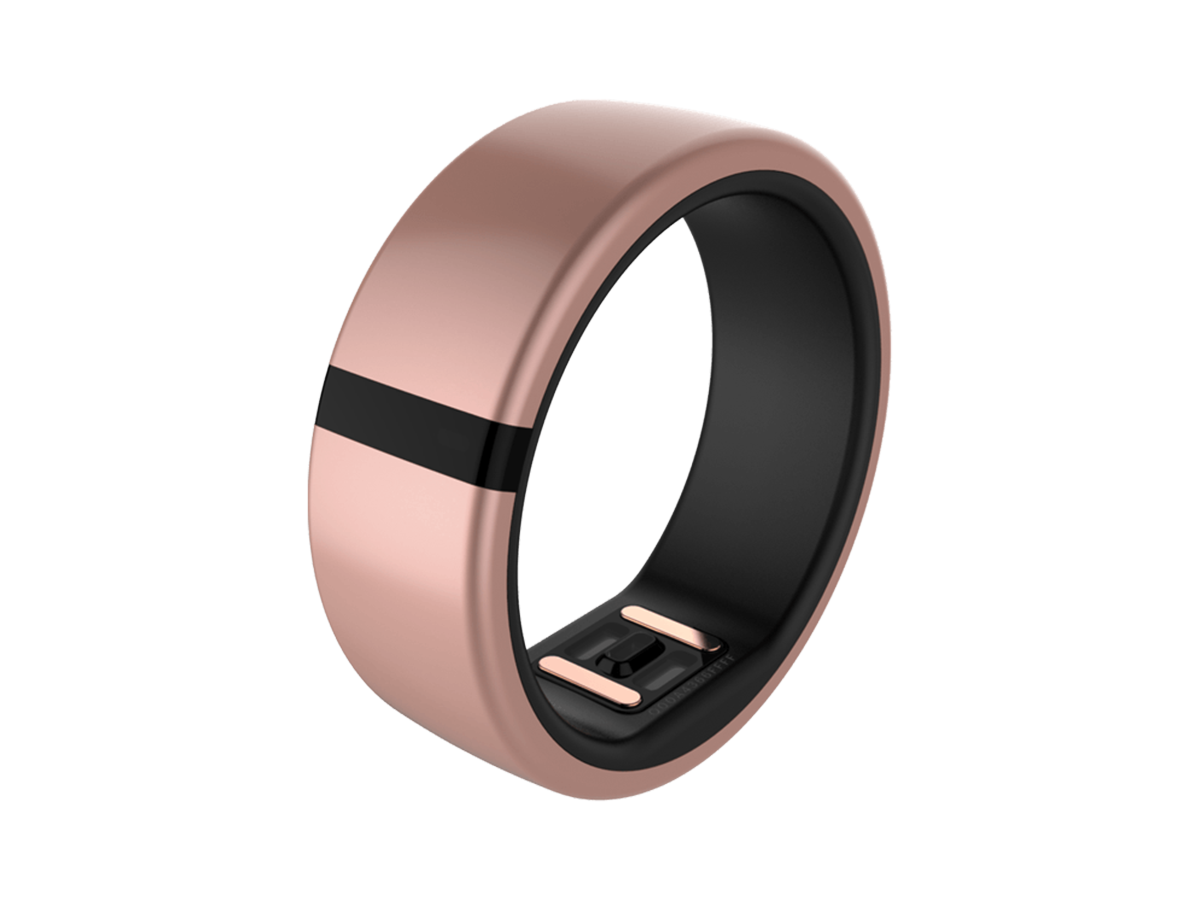 Want all the benefits of a smart wearable, but can't face wearing a watch? Check out the Motiv Ring, which packs a heart-rate sensor, step tracker and sleep monitor into something you wear on your finger.
The Motiv Ring is a titanium-shelled ring that's available in rose gold and grey. Pop it on your chosen digit and then sync it to the mobile app, which monitors when you're active by reading your heart rate. Rather than aiming to get you to 10,000 steps per day, the Ring pushes you towards 150 active minutes a week, which encourages more active movement rather than just getting off the bus one stop earlier.
We liked some of the neat little extras featured on the Ring: you get two USB magnetic chargers in the box, which are small enough to keep on your keyring, while Motiv has also designed its own battery tech to fit into the curved design. That's the one thing we'd like to test on a finished model – battery tech is notoriously difficult to get right, especially in new form factors.
You can pre-order the Motiv Ring today for expected delivery in Spring.
Jagger and Lewis Smart Dog Collar (US$200)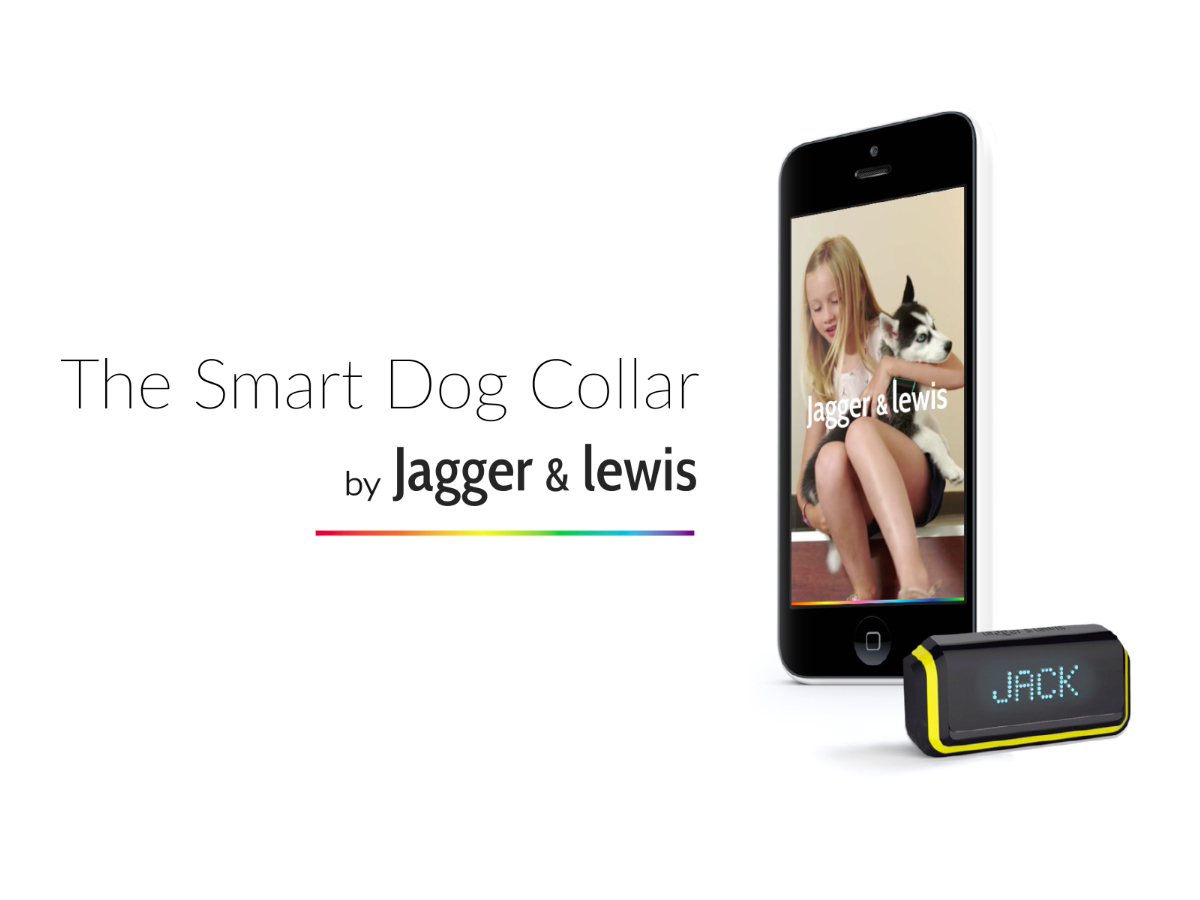 It wouldn't be a wearable revolution without a smart strap for your pooch, too. Thankfully, Jagger and Lewis agrees, which is why it's created the Smart Dog Collar, a clever neck-strap that'll detect changes in your dog's mood.
How? The collar carries an accelerometer and gyroscope to detect movements – including when your best friend is munching kibble or lapping at the fish bowl again. Data is cogitated to detect if your dog is perturbed, ill or otherwise.
Worried about Fido's fitness? It'll even measure activity like a human tracker, delivering data to the app – so no more of your pet's excuses about "funny smelling leaves".
New Balance RunIQ (US$300)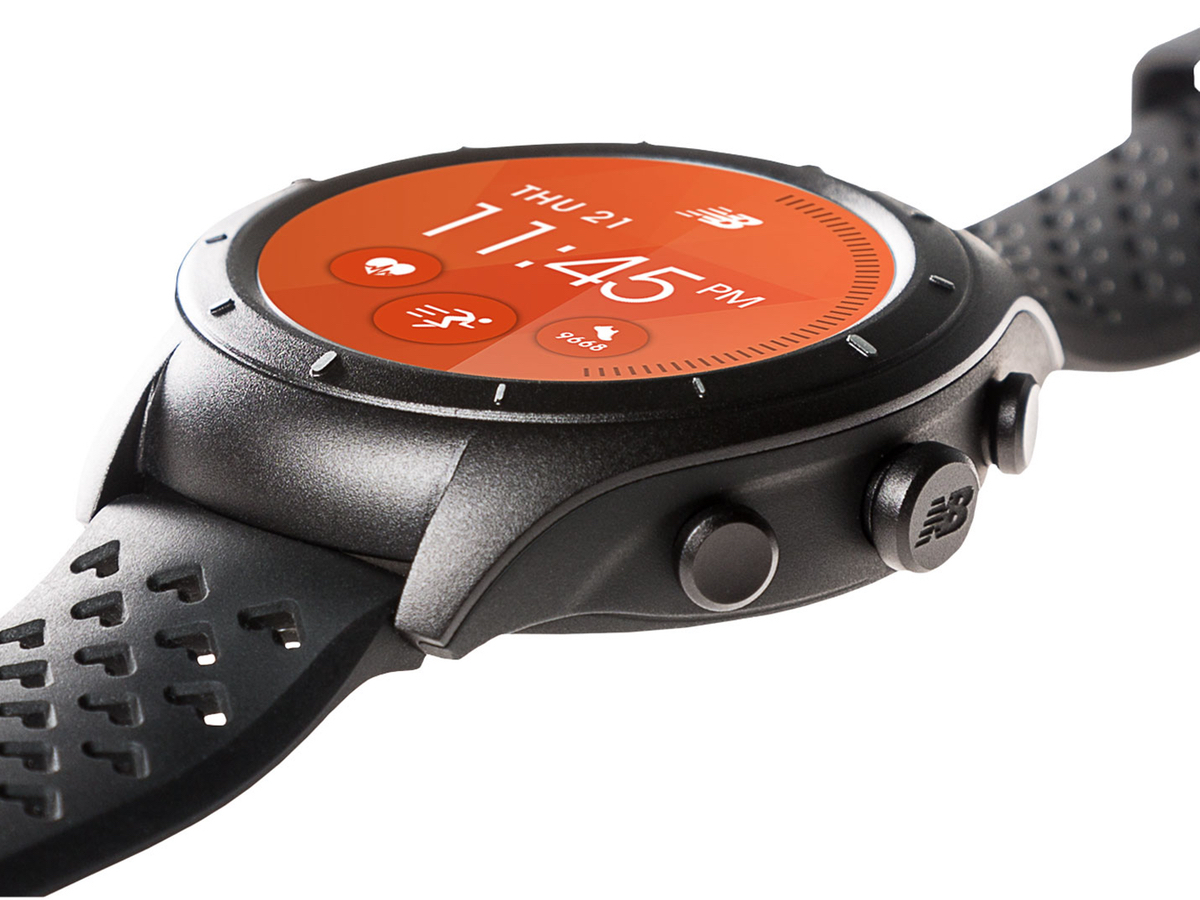 Good things come to those who wait – and nowhere is that more true than with the New Balance RunIQ. Originally announced at last year's CES as a partnership between running brand New Balance and chip maker Intel, it's finally now available to pre-order for delivery from the beginning of February.
The headlines? Well, with a heart-rate monitor, built-in GPS, a 4GB music player and Bluetooth functionality, it's pretty much all the running watch you'd ever need. The fact that you can also take it in the pool is an added bonus.
The delay appears to have been to incorporate Android Wear 2.0, which offers Google Now, notifications and the ability to download music from Google Play straight to the device. There'll be more Android Wear apps coming down the pipe, but for now you can also sync your activities up with Strava, which is a boon for serious athletes.
New Balance has also wisely paired up with Jabra, whose new PaceIQ wireless sports headphones will offer real-time coaching. The only drawback is battery life – 24 hours on a single charge, and around five hours for activities with heart-rate reading enabled.
Casio WSD-F20 (£TBC)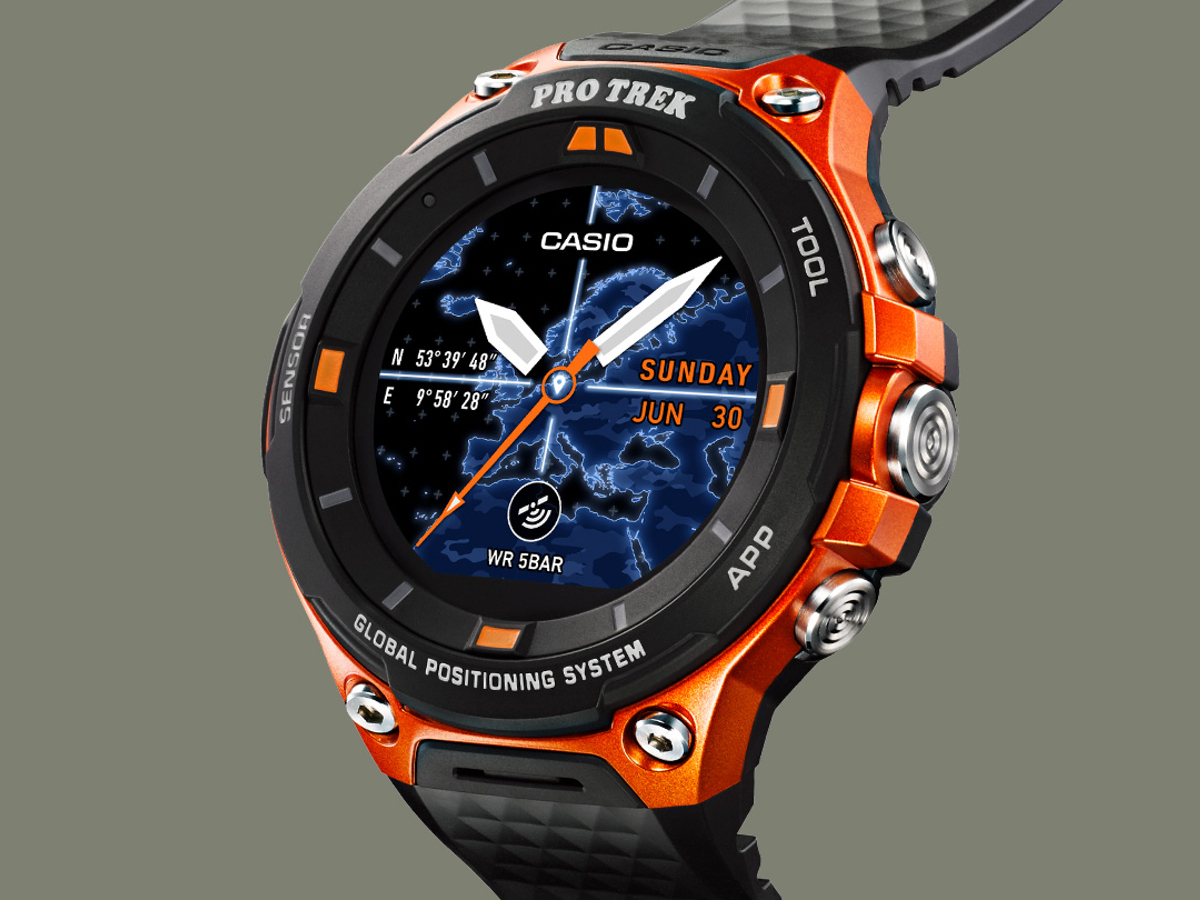 Casio is no stranger to smartwatches – in fact, its WSF-F10 was a Wearable Award winner this time last year. This new version adds Android Wear 2.0 to the mix (although it's worth noting the original will also get this as an update), as well as GPS tracking and offline maps.
Those latter features mean you could be lost in the wilderness with an empty cell and your watch will still guide you home. In fact, battery life is a major consideration on this watch: turn off the dual display when it's not needed and you'll save precious juice.
Thankfully, the WSD-F20 also keeps what we loved about the original, including that reassuringly chunky styling – this is a watch that can take some knocks. There's no price or release date yet for the UK, but we reckon you should keep an eye out for it in the first half of this year.
Armani Exchange AX Connected (£TBC)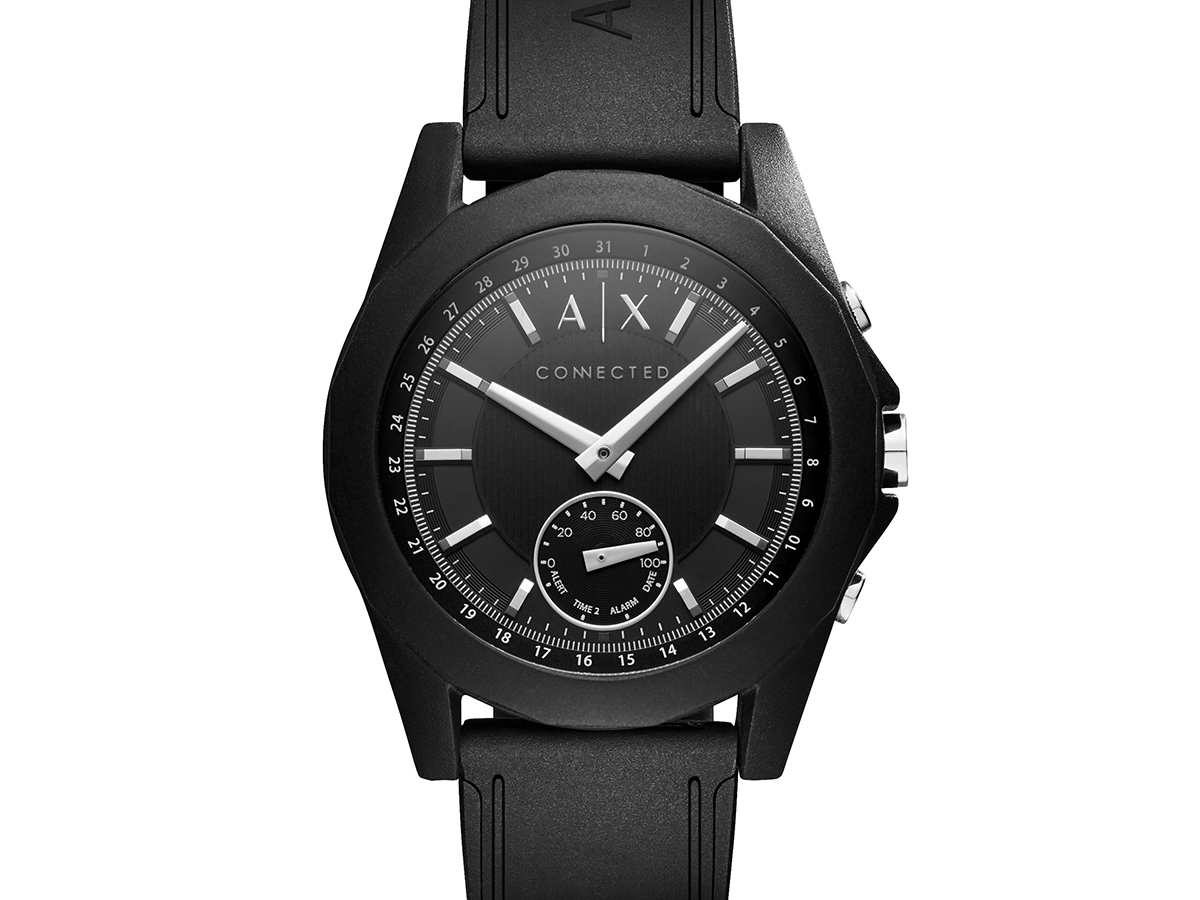 Fossil Group has been doing a sterling job bringing connected smarts to its fashion-oriented brands, and the Armani Exchange AX Connected is the best expression of this aim yet.
Pairing rugged smarts with a helping of style, the AX Connected is fashionable yet firm, with a welcome dose of sturdiness – though its 44mm case means it isn't as chunky as other tickers. In fact, it's not immediately noticeable that it's a smartwatch at all – though there's plenty going on under the hood.
Sleep and step tracking, together with notifications and smartphone controls, make it a truly multi-functional machine, while a six-month battery life means there's no annoying recharging to worry about every night. Available in February, it might not pack game-changing capabilities – but, for many, the name will be enough to make it a pretty package.
Garmin Fenix 5 (from US$600)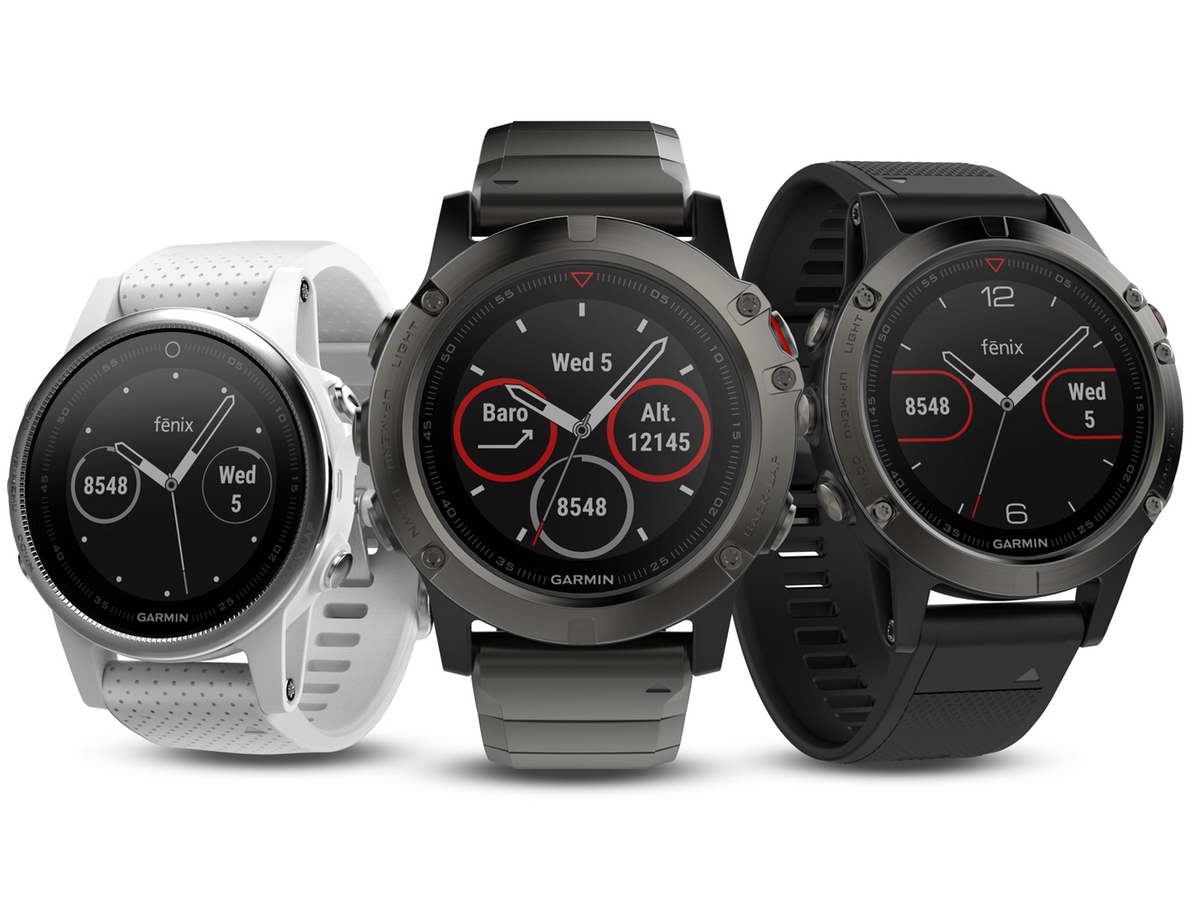 Garmin has already made some excellent wearable tech for outdoorsy types – but the Fenix 5 bundles a whole lot of customisation into the mix.
Available in three sizes – 42, 47 and 51mm – it's suitable for wrists both big and small. You can also buy it with scratch-resistant sapphire glass, built-in maps and a chest-based heart-rate monitor.
The customisation extends to the watch's features, too, courtesy of free watch face and app downloads. And, if you're the sporty type, you'll be able to track your activity and share it across your favourite fitness apps, of course. A great all-rounder.
Under Armour SpeedForm Gemini 3 RE (£TBC)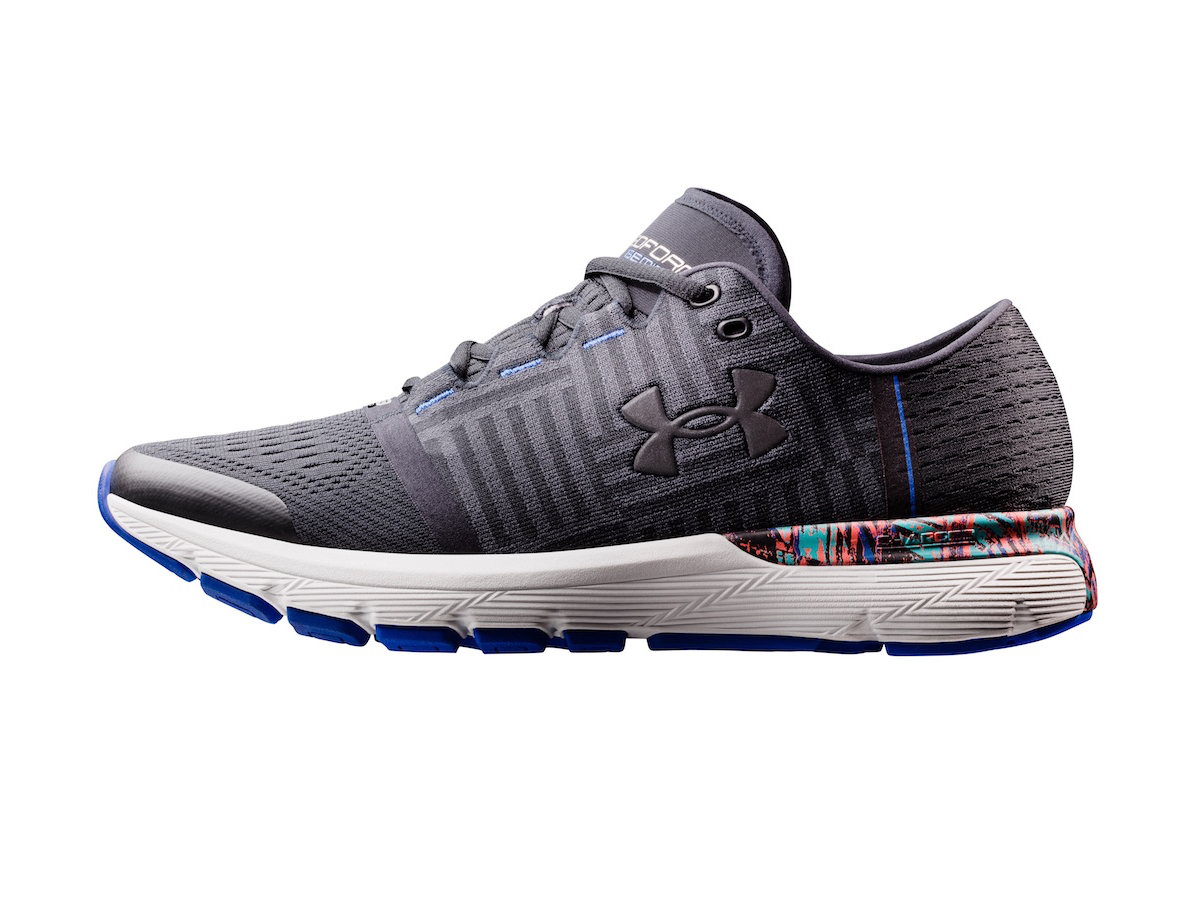 Ask any runner: there are those days when you feel as if you could go forever, and there are those days where you end up hobbling home after only 5K. Under Armour's latest trainers aim to stop you from pounding the pavement if they think you're going to do some damage, using a new feature called Jump Test.
The shoes make you perform a series of jumps, then measure the average air time to see if you have muscle fatigue. That way, you can alter the intensity of your workout, or just count today as a rest day and be stronger for tomorrow.
The shoes also provide comprehensive workout stats via MapMyRun, including pace, cadence and the number of miles they've covered, so you can retire them when they're worn out. The SpeedForm Gemini 3 RE shoes are part of a range of new smart trainers from Under Armour, and are available for pre-order now.
Price is TBC, but they'll include an "MVP" subscription to MapMyRun with coaching, training plans and advanced analytics thrown in.
PKVitality K'Track Athlete (US$200)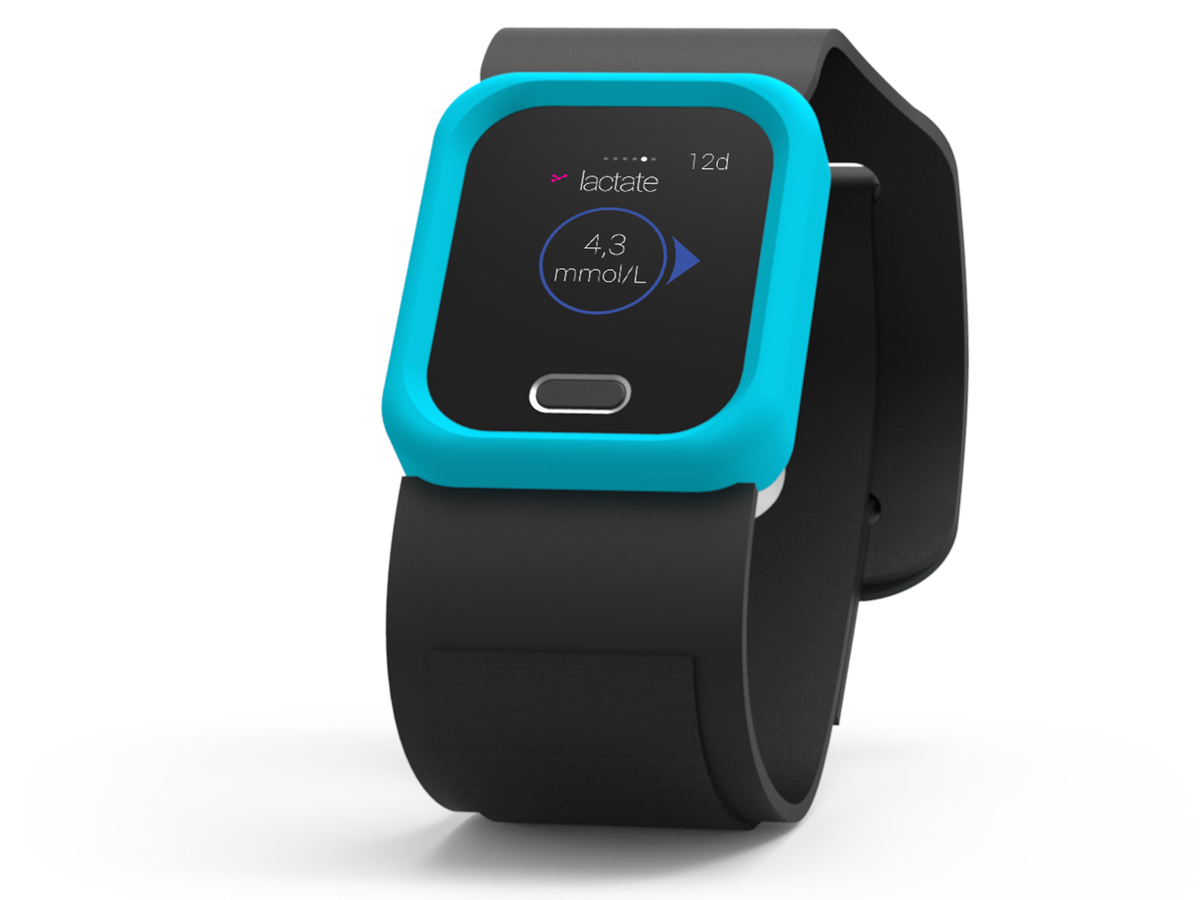 If you're the sporty type, there's no shortage of GPS-enabled, heart-rate tracking smartwatches out there. PKvitality aims to take things one step further with its SkinTaste technology, which employs 0.5mm-long microneedles to puncture the surface of the skin and measure lactic acid.
If you're a serious athlete, you'll be familiar with the Lactic Threshold: when lactic acid builds up in the body faster than it can be removed, fatigue sets in – which is no fun for anyone. This watch tells you how you're doing either by constantly monitoring these levels or taking readings at the touch of the button. If you're taking part in long-distance running, rowing, swimming or cycling, this means you can use the watch to optimise training, recovery and performance, according to PKvitality.
It's a smart innovation, albeit one that will cost you: the watch itself is US$200, but it needs a US$150 Athlete K'Apsule to function, each of which lasts a month. It's a watch for serious athletes, then, but it's an innovation that looks like it could have the potential to revolutionise professional training regimes. The same technology is also being incorporated into the K'Track Glucose, which monitors blood sugar levels for diabetics.
Polar H10 Heart Rate Sensor with GoPro compatibility (€90)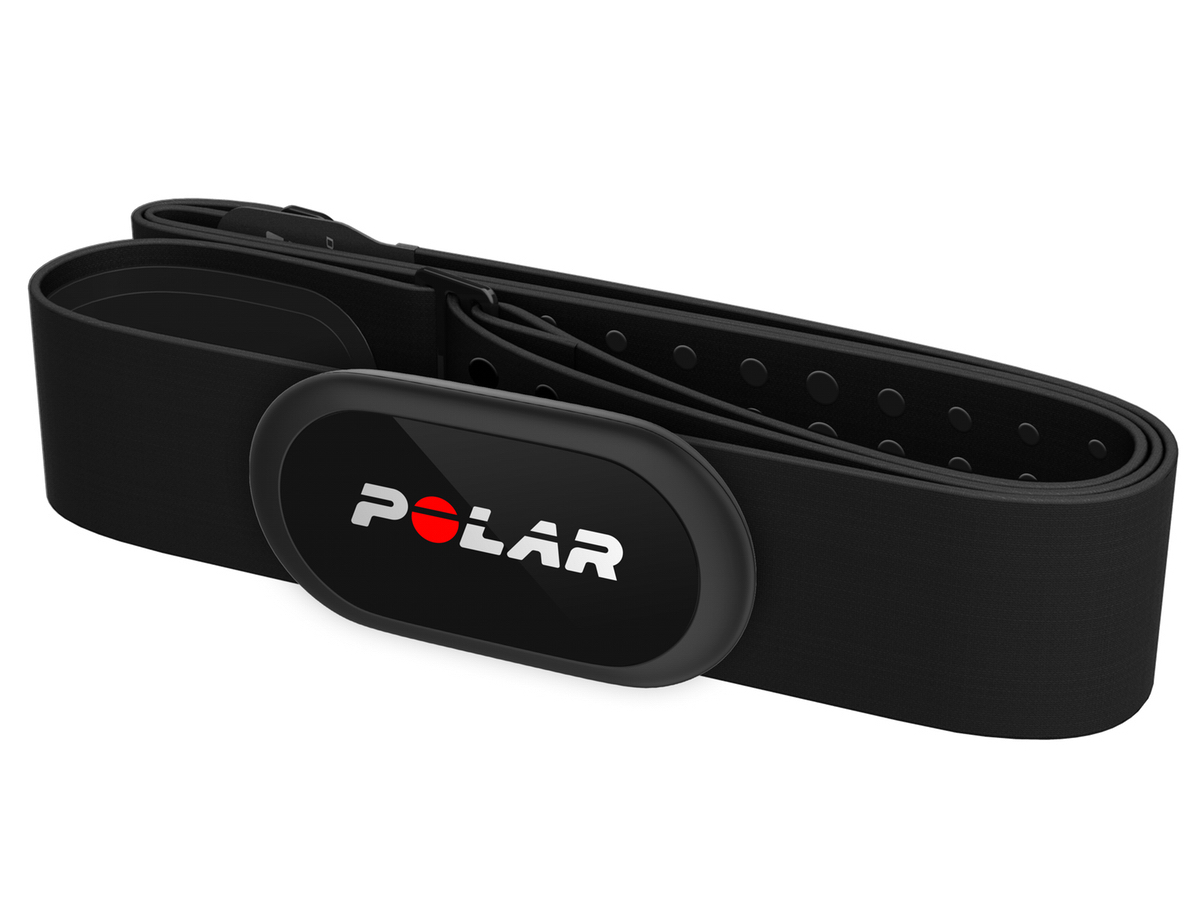 Ever felt your GoPro footage was in need of that added something? You know, like a pulse rate overlayed on your downhill skiing footage? Good news: Polar's new range of wearables is GoPro compatible – including the H10 heart rate monitor.
Strap it on your chest, pair it with a Hero4 or Hero5 camera using Bluetooth and – bump bump – your thumpers output will be pasted on to your action shots.
The new strap is also equipped with electrodes that prevent interference and – paired with a new measuring algorithm – ensure more accurate pulse measurements.