Steep is the ultimate game for snow-chasing adrenaline junkies
Hurtle down the alps (without the arm-breaking side effects)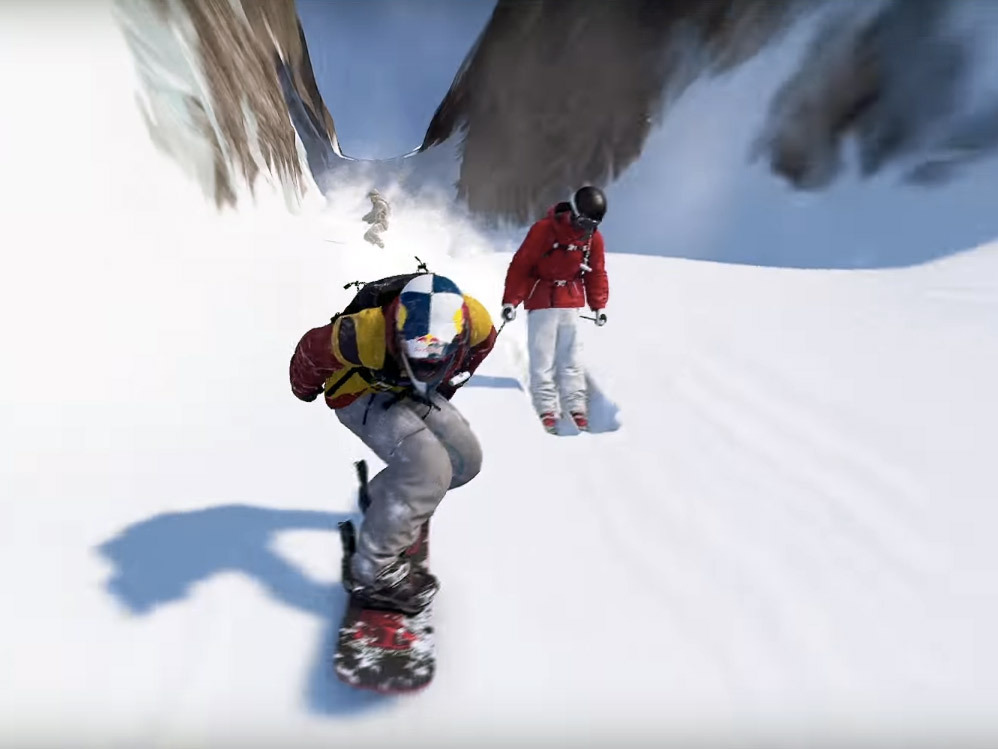 After the various bullets, explosions and profanities shown off on stage at Ubisoft's E3 press event, the gaming giant finished things off with something completely unexpected, and refreshingly different – a snow sports game. 
The aptly named Steep isn't your average third-person snowboarding game though. Instead, it appears to be a realistic combination of skiing, snowboarding and wingsuit shenanigans, designed to bring the thrill of the slopes to your living room. 
The massive open world is centred around the alps, and players can instantly parachute into any location, before speeding down the mountain on their equipment of choice. 
The E3 demo shows off an exhilarating wing suit race down the side of a giant peak – an experience we guarantee we'll never even think about trying ourselves for as long as we live.
Powder your nose
Aside from the virtual thrills, Steep focuses heavily on sharing and interaction with fellow players.
Any route you take down the side of a mountain is meticulously mapped, letting you go back to any point and view replays, save tricks, and record footage from any camera angle you fancy, with the additional bonus of a slow-motion option.
If there's a particular section or jump you feel rather proud of, you can send it on to your friends as a challenge too, letting them try and best your super 3450 flip kick, if they dare.
When things get a little too hectic you're free to simply glide around and enjoy the stunning views, drinking in the full majesty of Mont Blanc at sunset, and escaping the world (while trying not to get speared by a fellow wingsuiter in the process).
We should have a hands-on with Steep from the E3 show floor in the next few days, and we're looking forward to losing ourself in virgin powder come its December release window.