Steam Summer Sale 2019: the discount games you need to buy
Cheap PC games! Start with these amazing deals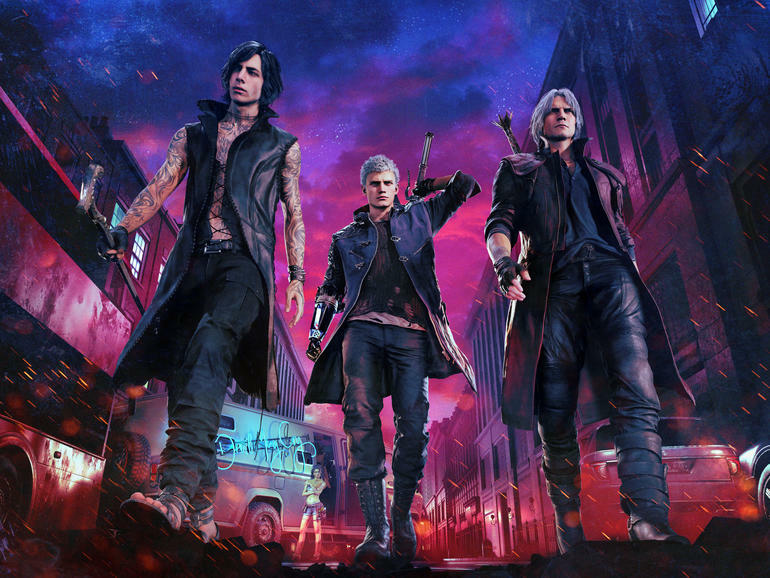 Warm days outside provide a great opportunity to get out and enjoy nature… or, perhaps, an even better excuse to stay inside and spend the day playing games. Your call, really.
If you choose the latter, thankfully the dawn of summer also means the arrival of the Steam Summer Sale, two full weeks of PC gaming bliss at a fraction of the normal price. Thousands of games are on sale, and that includes brand new blockbusters, beloved indie games, and older classics alike.
Don't know where to start? We've picked a few of the best deals in each category, and after you've read our picks, be sure to head over to Steam and peruse the rest of the offers. The sale runs through 9 July.
NEW-ISH RELEASES
Devil May Cry 5 (£29.69, from £44.99)
Capcom's recent upswing continues with Devil May Cry 5, which brings back the main shoot-and-slash action series after a divisive reboot. There's nothing mind-blowingly different here, but the combat is exciting and the game looks pretty amazing in motion.
Assassin's Creed Odyssey (£24.99, from £49.99)
Ubisoft is wisely taking this year off from the franchise, but that just means you have all the more time to savour the epic Assassin's Creed Odyssey. Pairing Greek mythology with a pair of playable leads, dazzling terrain, and naval battles, it's a game you'll want to return to time and again.
Jurassic World Evolution (£10.50, from £34.99)
It's rare that a movie game is better than the film itself, but that's definitely the case with last year's Jurassic World Evolution. Ever wanted to build your own dinosaur theme park? Well, that's the whole point of this simulation, which is addictively fun and looks great to boot.
Resident Evil 2 (£29.69, from £44.99)
Resident Evil 2 is still considered one of the best-ever entries in the seminal survival horror series, and this year's remake is an incredible upgrade. It keeps the familiar characters and setting, yet pumps in stunning new visuals and plenty of modern play tweaks. It's scary as hell.
Soulcalibur VI (£16.49, from £49.99)
The blade-swinging battler is back in action with Soulcalibur VI, which updates the long-running formula with new characters and a pair of entertaining story modes. It's accessible and fun for button-mashers, yet there's depth here for veterans.
Frostpunk (£12.49, from £24.99)
It's steampunk meets the ice age with Frostpunk, a fan-favourite societal survival game that challenges you to keep Earth's last city going amidst the harsh environment. Set rules, enforce laws, and make tough choices – the fate of mankind rests on your shoulders, chap.
Monster Hunter: World (£24.99, from £49.99)
One of our favourite games from 2018 is now half-price on Steam, and Capcom's Monster Hunter: World is still a treat today. This co-op, monster-slaying adventure lets you wield absurd weapons and slay away to your heart's content, and the Japanese favourite has more of a Western-friendly feel this time around.
INDIE DARLINGS
Donut County (£6.89, from £10.29)
Donut County has a wonderfully offbeat premise: you control a hole in the ground that moves and swallows up everything it can. Well, actually, a selfish raccoon is controlling the hole from an app, and now he's underground with the rest of the city's citizens. Actually… never mind, just play it.
Ape Out (£7.69, from £10.99)
Devolver Digital's Ape Out is one of our favourite games so far in 2019, riffing on Hotline Miami as you control an ape trying to escape from captivity. Every smash and brutally violent punch is punctuated by wild jazz beats, too, making this an undoubtedly unique experience.
Baba Is You (£8.26, from £11.39)
Ignore the baby-talk title and lo-fi graphics, because Baba Is You is one of the smartest games released all year. It's a puzzler that you'll play by literally changing the rules of the game, which you'll do by manipulating certain blocks in each level. Can't do something you need to? Break the rules… or fix them, rather.
Slay the Spire (£9.74, from £19.49)
With "Overwhelmingly Positive" user reviews on Steam and critical appraisals to match, Slay the Spire is a deeply compelling blend of card games and roguelike dungeon-crawlers, creating a single-player deck-builder that is deeply challenging but also hugely rewarding.
CHEAP CLASSICS
Portal (£0.71, from £7.19)
Portal? Surely you've played Portal by now. Well, if somehow you haven't, now's the time to right that wrong by picking up the hilarious, physics-driven first-person puzzler for less than a quid. You can also snag the brilliant sequel at the very same price.
The Witcher 3: Wild Hunt (£7.49, from £24.99)
One of the finest open-world role-players of all time, The Witcher 3: Wild Hunt is a grand quest punctuated by enticing combat, a strong story, and a gorgeous world that you'll want to see every bit of. There's an expanded Game of the Year Edition for a couple quid more, by the way.
Borderlands 2 (£4.99, from £19.99)
With Borderlands 3 finally releasing this autumn, there's no better time to loop back on Borderlands 2 if you've never played it. It's packed with guns, mayhem, and an endless array of beasts to blast. Play this one with pals – it's so much better than shooting solo.