The startup diaries: AppyParking #1
Ever wondered what it's like to be a startup on the Microsoft Ventures Accelerator program? Wonder no more...
Forget glorified game shows such as The Apprentice – if you really want to see the UK's finest minds battling it out in search of untold riches, look no further than Microsoft Ventures.
Twice a year, the tech giant gathers together a dozen of the most exciting startups for a 12-week Accelerator program in London, offering them mentoring, tech advice and valuable hands-on input as they strive to turn their dreams into reality. Similar programs take place in Bangalore, Beijing, Berlin, Paris, Seattle and Tel Aviv.
We've teamed up with Microsoft to give you an insight into just what it's like to be a startup on the cusp of success. Over the next few months, we'll be running regular diaries by four of the 12 in London, starting this week with the team behind AppyParking.
AppyParking is an innovative app – the clue's in the name – which helps London drivers locate one of the capital's oh-so-rare parking spaces. As well as giving you a handily colour-coded map of streets that are free to park on, it also serves up info about paid car parks and even enables you to book a space on an unused driveway via a link with JustPark.
The app's co-founder, Dan Hubert, here talks us through his first few weeks on the MSV Accelerator.
READ MORE: MSV Madness – all the winners revealed
The Rocket Ship Builders Yard
"After being on the Microsoft Ventures Accelerator Program for nearly six weeks now I've realised that its name is a bit of an understatement – it should really be called something like 'Rocket Ship Builders Yard'. It's a place full of incredibly talented people working on kick-ass products that are only going to go one way. Up!
"The first few weeks consisted of having our metaphorical babies pulled to pieces by a group of seriously qualified minds. To help heal the wounds we were then handed a group of top-level tech mentors to make sure AppyParking was on the right track. This soon hurt again as we realised we'd wasted five weeks of development time. Fortunately our new direction means the product is going to be able to deliver some seriously challenging parking information."
Goodbye, beans on toast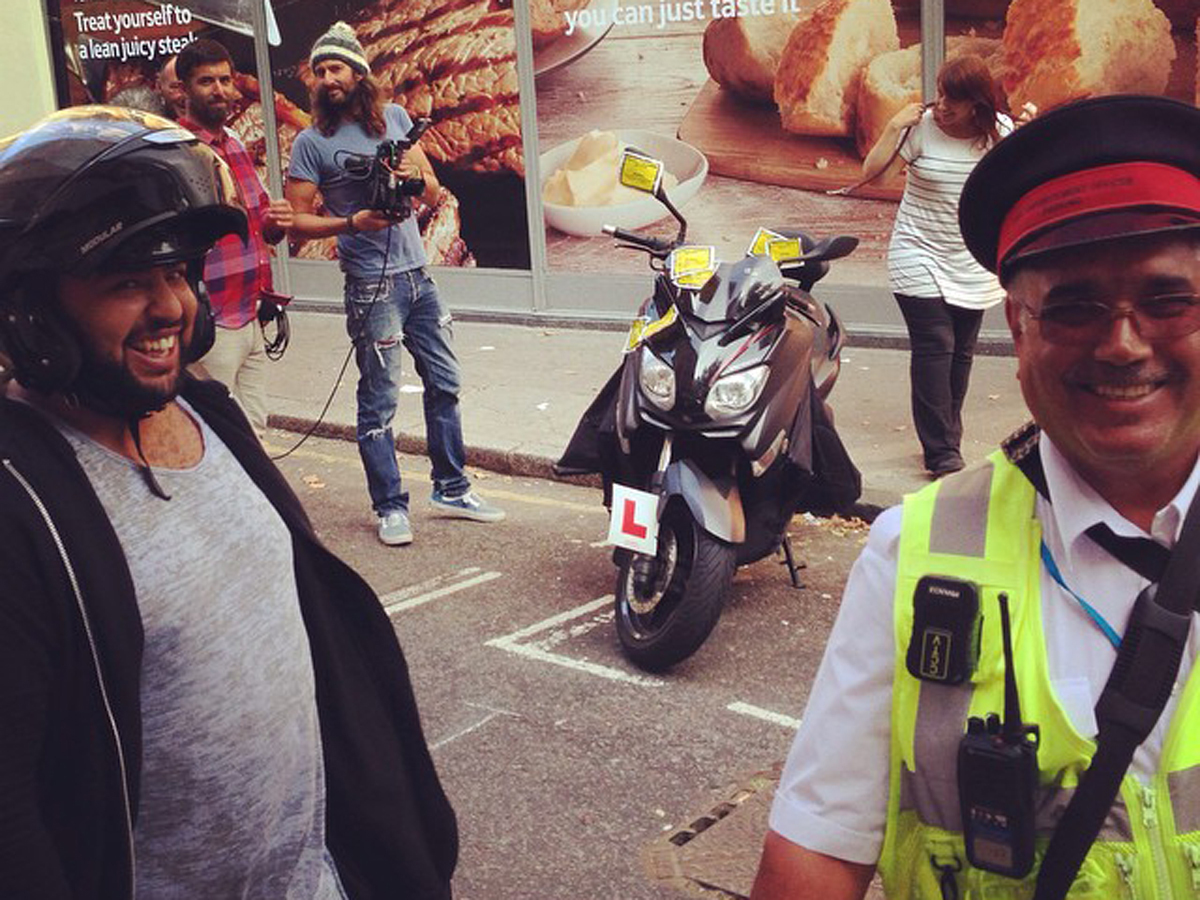 "Time at Microsoft Ventures seems to go at the speed of light. Not only are we running around like headless chickens trying to sort out the day-to-day runnings of a startup, we're also attending amazing lectures about everything from branding to storytelling to creating Minimal Viable Products to user-testing techniques to dealing with tax and employment laws. Boring! I hear you say. Me too, until I was told you can claim money back from good old HMRC in the form of glorious Research and Development Tax credits. They literally hand you a golden nugget that gives you a tiny bit more of a lifeline until the good old investors cough up.
"Speaking of which we've just got our first small round of investment in, which has been a huge relief. It means AppyParking is officially looking for talented individuals and I can stop eating beans on toast. Choosing who's going to become part of the team has been fun and full on. Trying to find new recruits with champagne taste and beer money has been a challenge. Luckily we've had people come forward who really believe in what AppyParking is trying to do and who want to get on board.
"The variety of emails and opportunities that land in my mailbox often amazes me, and it's becoming a skill to filter the distractions. A couple of weeks ago we got one we couldn't refuse. Skype wrote to us asking to feature AppyParking in their new commercial. After a moment to check it wasn't a prank email from a mate I responded with a bloody great big YES. You can check out the end result above; obviously I think the best performance came from my dog Gandhi.
"So that's it for now. It's been quite a roller-coaster. Fortunately we're surrounded by 11 other startups that are on the same ride and are equally thrilled, inspired and exhausted. So at least we can share our war stories."
Dan Hubert, co-founder, AppyParking