South Park: The Fractured But Whole has us in stitches
Warning: naughty words and themes within - not for the easily offended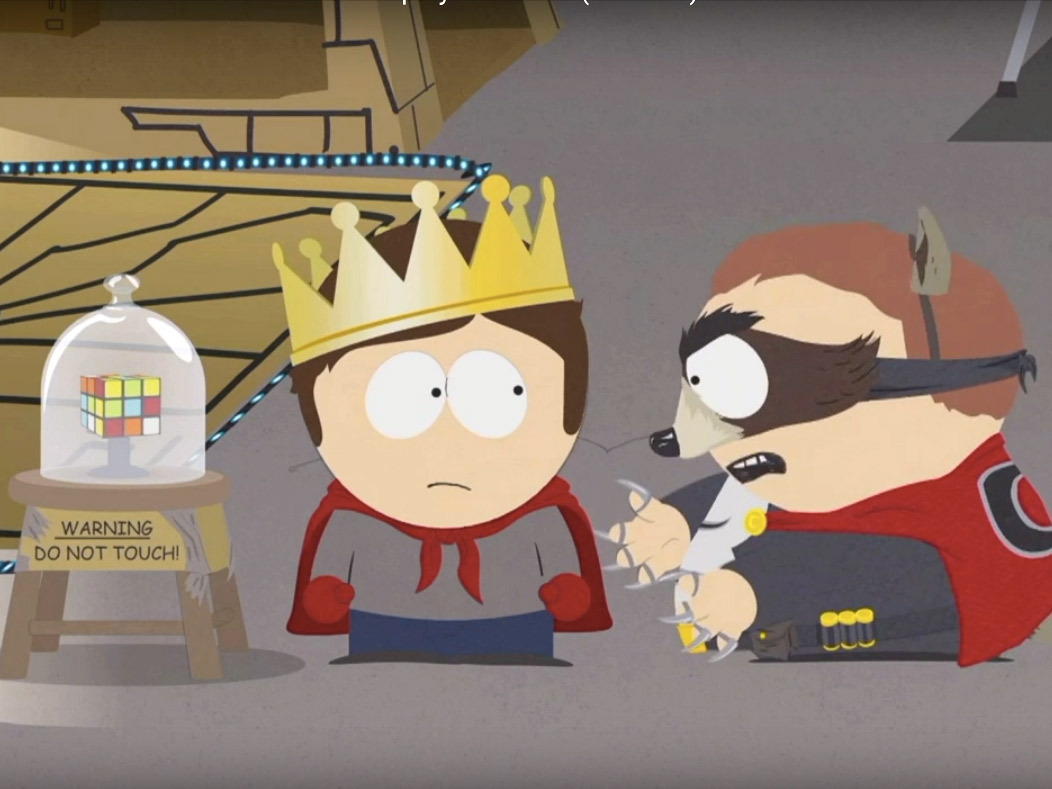 South Park: The Fractured But Whole. The name alone is enough for fans of the show to know they're in for something rather special, and having finally seen the first trailer at Ubisoft's press conference, we're not disappointed.
The sequel to South Park: The Stick of Truth centres around Cartman's plan to earn a billion dollars through his own franchise of superhero movies – a not-so-subtle dig at Hollywood's constant spandex-wearing hero turnover.
Naturally the boys soon end up arguing, throwing round a naughty word or two before waging all out war on each other, amidst ludicrous, over the top storylines, of course. 
Your story
As for you? Well, you're thrown in the middle of everything, choosing your own 'powers' and persona, before jumping into the action yourself.
The true-to-show art style returns, as does the excellent writing, which, from what we've seen, really does make it seem like you're starring in an actual South Park episode.
We were treated to five minutes of gameplay during Ubisoft's conference, which gave us a brief look into the character creation and… graphic origin story.
It's safe to say that this is one game you won't want to get for the little ones when it lands on 6 December.