Drop everything and download… South Park: Phone Destroyer
South Park just killed your productivity - those b*stards!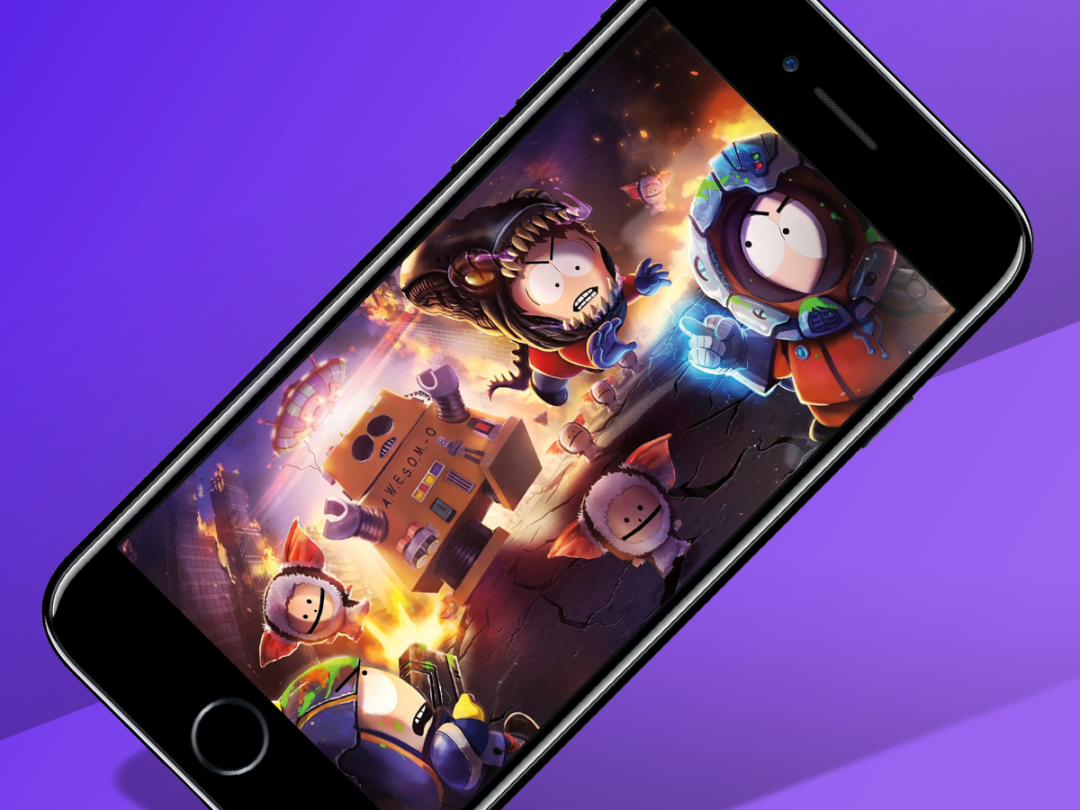 Listen up, new kid – you might think you're hot stuff at crushing candies or clashing Royale-ly, but Sheriff Eric Cartman has other ideas.
Phone Destroyer is South Park squeezed into your smartphone, combining Hearthstone-style collectible cards with chaotic real-time battles in Matt Stone & Trey Parker's own unique, politically-incorrect way.
Don't think of this as another freemium app with one eye on your wallet, though – there's a lot more to it than that.
HOW DOES IT PLAY?
Things start out like a simple deck-builder, but the battles themselves are a lot more live action.
Basically, South Park's kids are playing games again, but this time The Fractured But Whole's superhero chic is out. Instead, you get to mix things up with Cowboys and Indians, sci-fi, and fantasy-themed card decks.
Each card summons one of the town's colourful cast members, who all have unique abilities and special powers: Sheriff Cartman can soak up damage, Pirate Ike can charge towards enemies and Gunlinger Kyle can boost the attack of everyone else on your team.
You slam down cards, tap to use your powers once they're charged, and kick your opponent's ass, before they kick yours.
It's not all about building a deck and duking it out, either. There's a 60 mission single player campaign to battle through, split into different themed sections (with comedy FaceTime calls from Cartman, Butters and Kyle splitting up the action).
ANY DOWNSIDES?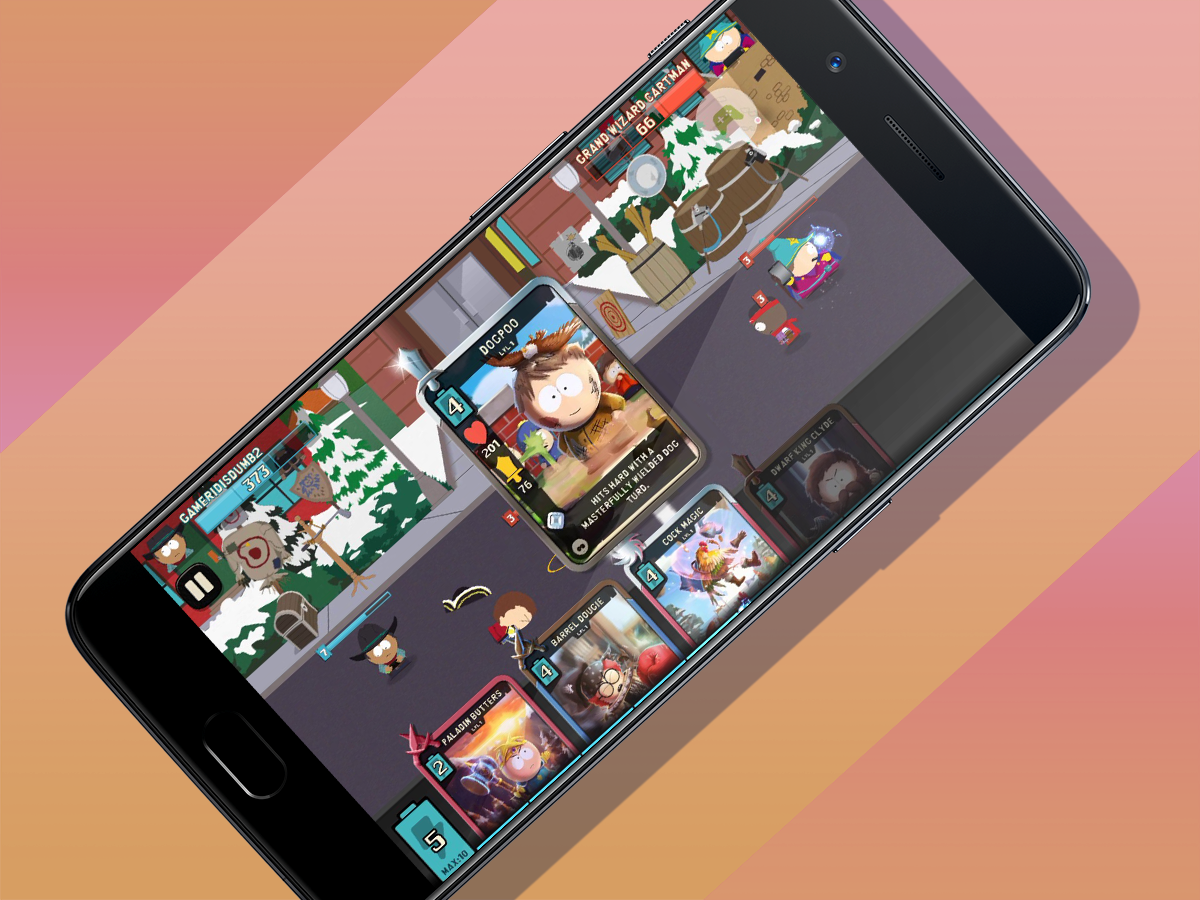 It's a free-to-play title, so you'd better believe there are in-app purchases – although you don't have to fork over your cash, the option is there if you want to speed up the grind.
Some single player levels are locked behind multiplayer gates, forcing you to play (and win) matches against other gamers in order to proceed – which is easier said than done if you're only just starting out with a basic deck. Luckily there's a team element that lets you share cards with other players, instead of spending money on booster packs.
It doesn't play nicely with the iPhone X right now, either – expect chunky black bars instead of a screen-filling experience.
WHERE CAN I GET IT?
If you're playing on iOS, Phone Destroyer is available right now, for free, from the iOS App Store. Android fans don't have to wait to get their hands on it, either – it's in the Google Play Store today.