Sony PS4 release date outed
Sony's next-gen console looks set to hit shelves on November 13th. Are you getting one?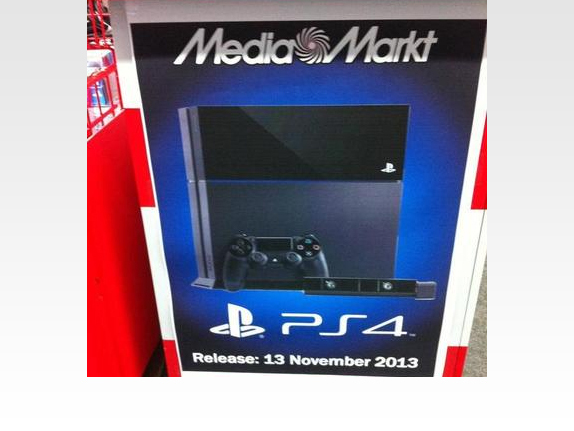 The PS4's release date could very well be November 13th, if a photo from Amsterdam store Media Markt is to be believed.
The photo clearly shows a PS4 in all its angular glory, with the November 13th release date plastered below.
It certainly ties in with Sony's vague 'holiday season' release date and would pit the PS4 directly against the Xbox One, which is also set to land in November.
While Microsoft hasn't given a specific date, IGN believes that the Xbox One will launch on or before November 5th, meaning that gamers need to get saving fast, or choose one console to love with all of their hearts.
Sony had no comments to make regarding the photo, so we'll just have to keep an eye out for more news as and when it breaks.
In the meantime, check out our Xbox One vs PS4 in-depth comparison. And don't forget to see what we made of the Xbox One and PS4 controllers.
[via IGN]