Sky+ iPad app gets a revamp
Version 4.0 of the app lets your iPhone connect directly to your Sky+HD box and work as a remote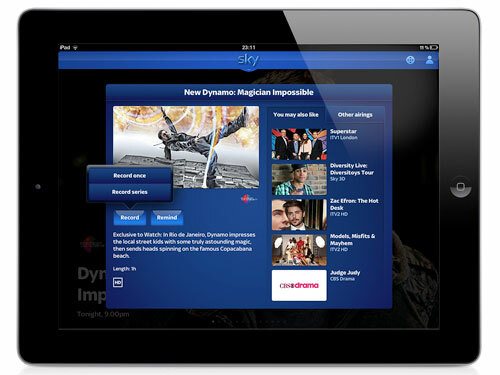 Sky has given its Sky+ iOS app a spruce up for the summer, adding a raft of new features.
Version 4.0 of the app allows your iPad to connect directly to your Sky+HD box (as long as you're using the new guide, and both your box and tablet are connected to the same Wi-Fi network). Once that's done you can view your Planner, delete programmes, add reminders and set recordings – essentially an enhanced version of what you could do on the old app.
But it gets better. You can also now use your iPad as a remote control for the box: swipe the screen to rewind or fast forward, or tap it to pause and play. You can also tap on any channel icon in the new TV guide and your box will instantly switch to that channel.
The app is free and downloadable at from iTunes here.
Stuff Office Cat's Diary – 14/08/12
Berg Little Printer is up for preorder