Sky Go app gets on-demand Sky Movies
Sky Movies subscribers can now stream films straight to an iPhone or iPad over Wi-Fi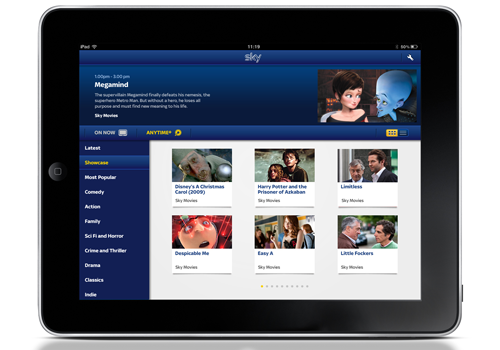 Feeling smug about your Sky Movies sub? Well if you weren't before, you should be now – on-demand movie streaming has arrived on Sky's Stuff reader-voted App of the Year – Sky Go.
iPhone, iPad and iPod Touch users of the Sky Go app won't have to wait around for channel start times anymore – instead Sky's promising hundreds of streamable Sky Movies titles at no extra charge, to add to the Sky Sports shows already on offer. The on-demand films will be available over Wi-Fi for now, with 3G support planned for the future. And if you can be patient until next year, Sky Go users will be rewarded with access over 5,000 Wi-Fi hotspots around the country.
The free Sky Movies companion iOS app, which launched last month, completes the set-up as you can view showing times, record films on your TV via Sky+ and watch trailers. Android users looking on in envy, Sky hasn't abandoned you – we're expecting the Sky Go for Android app any day now.
You may also like: Alan Partridge turns app-maker