Shake hands to swap numbers: Razer Nabu smartband plays nice with WeChat messaging service
Razer's wearable gets an update to make communication even easier. If you're in China, that is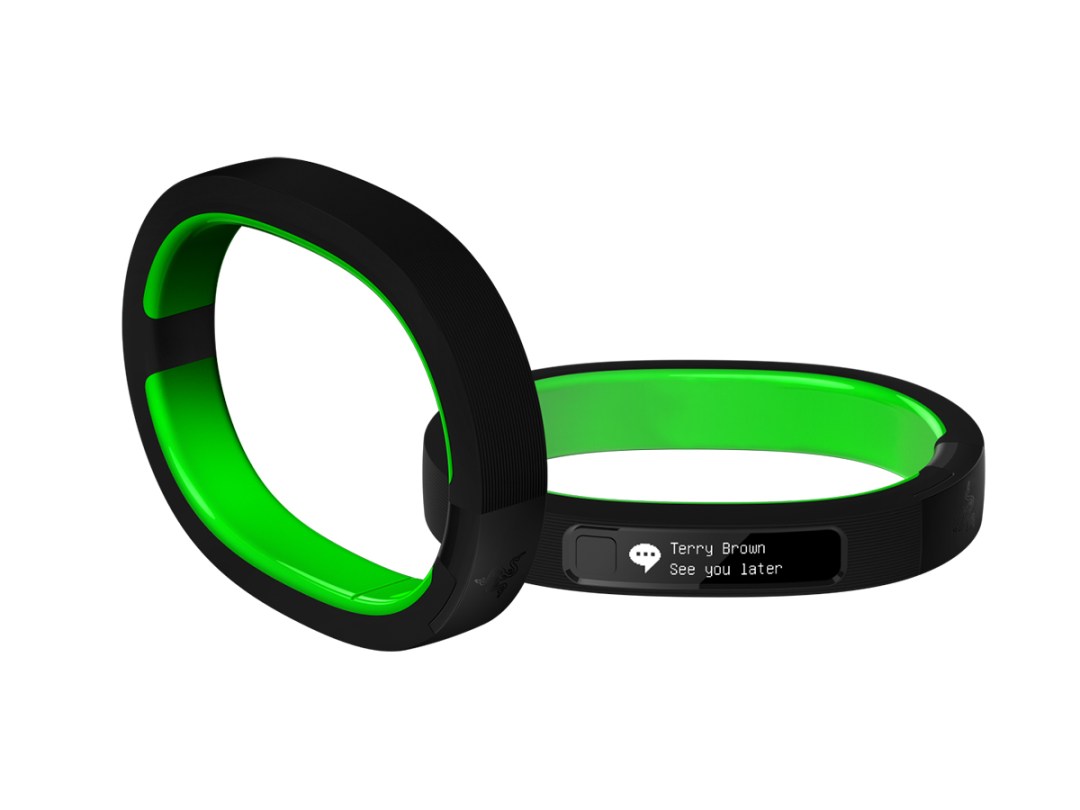 Razer has announced that its first wearable, the Nabu smartband, will integrate with messaging app WeChat.
Revealed in January, the Nabu smartband blends together smartwatch functions like notifications, as well as fitness-tracking features like step counting.
The latest news from the gaming accessory giant means that the Nabu will now play nice with WeChat – China's answer to WhatsApp – which has over 400 million daily active users.
WeChat and Razer are exploring how users could exchange contacts by, for example, shaking hands, or giving a high-five. Nabu owners will also be able to compare fitness stats with fellow WeChat users.
As it stands, the Razer Nabu currently supports iOS and Android devices, but Razer's CEO, Min-Liang Tan revealed that Razer is thinking about adding support for Windows Phone as well.
However, while that's all well and good for Chinese users, it means very little to gadgeteers in the rest of the world, who rely heavily on WhatsApp. 
Convincing consumers to choose the Nabu over devices from the likes of Samsung, Motorola and LG (not to mention Apple's upcoming iWatch) will also be a huge challenge, but getting WhatsApp to support it would be a good start.
A retail price expected to be below US$100, will help Razer appeal to the masses, and we expect to wrap our hands around a unit and Gamescom, so stay tuned.
READ MORE: Part smartwatch, part fitness band: Razer enters the wearables race with the Nabu