Satya Nadella: 5 things you didn't know about Microsoft's new CEO
Steve Ballmer's replacement at the top is something of an enigma – so here are some quick facts to get you clued in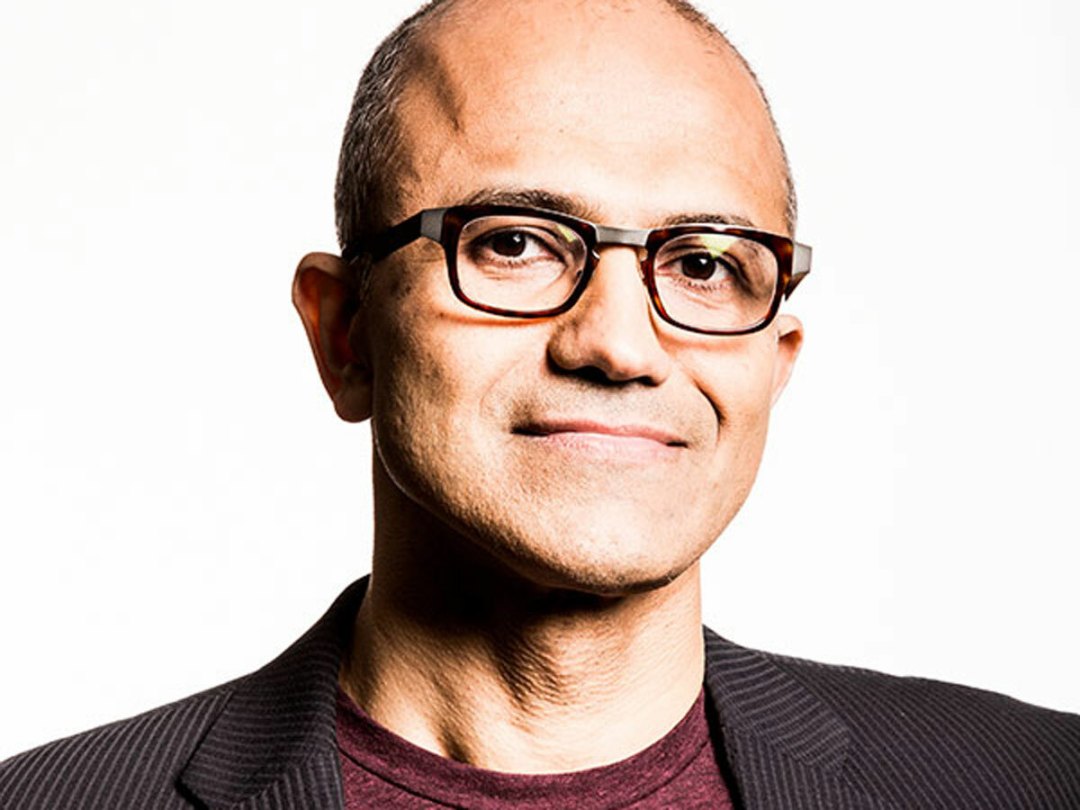 Microsoft today announced that the third CEO in its 40-odd year history will be Satya Nadella. Chances are, you don't know diddly about the new boss – at least compared to previous big cheeses Bill Gates and Steve Ballmer – so read on and we'll help you get up to speed.
He grew up in India
Microsoft's previous CEOs Bill Gates and Steve Ballmer are born-and-raised American boys, but Nadella spent the early part of his life in India. Born in Hyderabad in 1967, he emigrated to the USA to study, gaining an MS in Computer Science from the University of Wisconsin-Milwaukee and an MBA from the University of Chicago Booth School of Business. So he knows both the engineering and administrative sides of the computer world.
He's a company man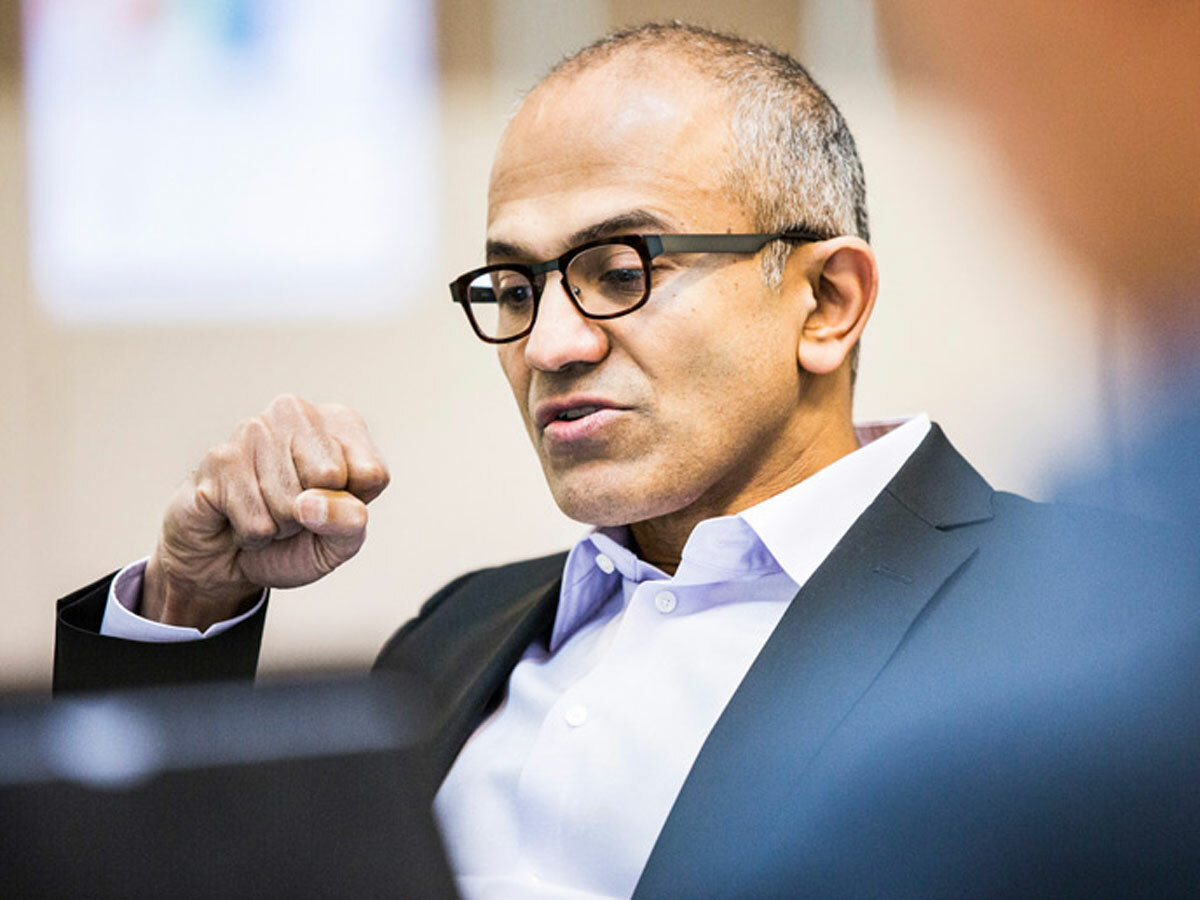 Nadella has been with Microsoft for over 20 years, during which time he's worked in several divisions of the company. Most recently, he has been heading up its Cloud and Enterprise group – the division which (along with Office) makes Microsoft the most profit. His success here is likely a major factor in the board's decision to appoint him at CEO.
But there's a big question mark here: can a man who's spent two decades inside Microsoft provide the fresh outlook many observers believe the company needs? Steve Ballmer was a lifelong MS man and his tenure is characterised by a perceived lack of vision and an inability to "think outside the box" – something that his replacement will need to remedy if he wants to keep pace with rivals like Apple and Google.
READ MORE: Bye, big guy: Steve Ballmer's best moments
He's bringing Bill Gates back in a big way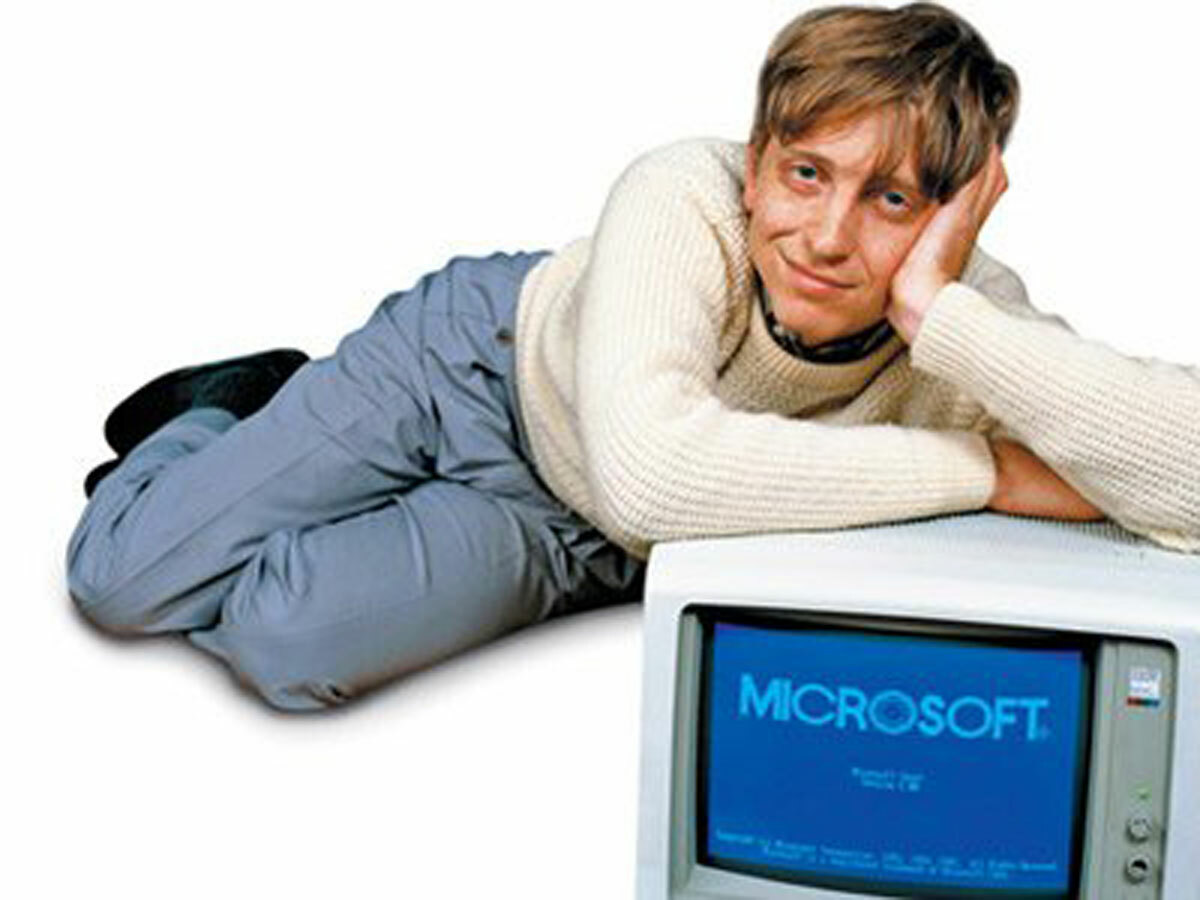 In his first email to employees as CEO, Nadella revealed that he has asked Bill Gates, the company founder and its first CEO, to devote more of his time to Microsoft. And we can see why: his experience and knowledge aside, Gates remains a semi-mythical figure not just in the technology world but in mainstream culture, and his tireless charity work has made him incredibly well-liked and respected.
He adores cricket…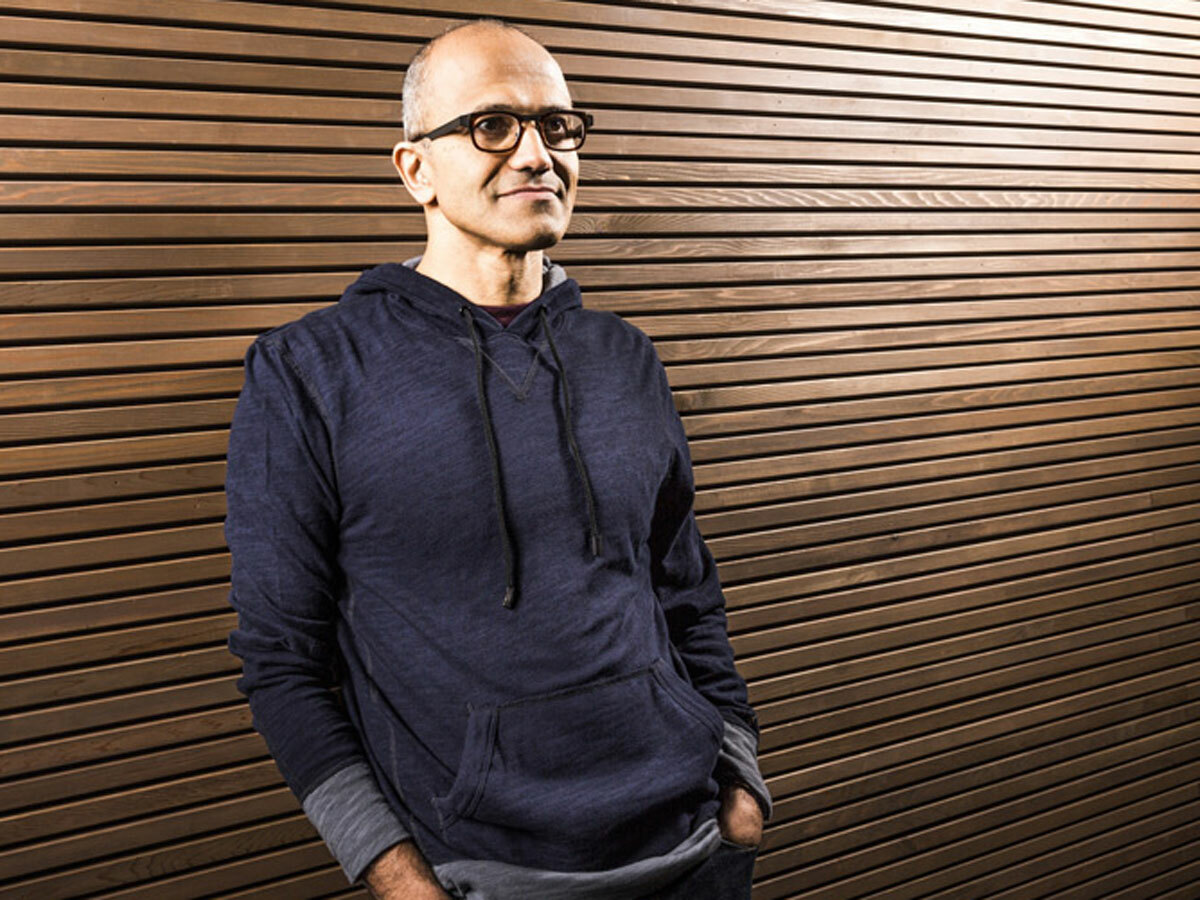 While most Americans simply can't get their heads around a game that lasts for days on end and enforces breaks for lunch and afternoon tea, Nadella's Indian upbringing has left him with a deep passion for Test cricket. "I love it," he says. "There's so many subplots in it, it's like reading a Russian novel."
…but Twitter, not so much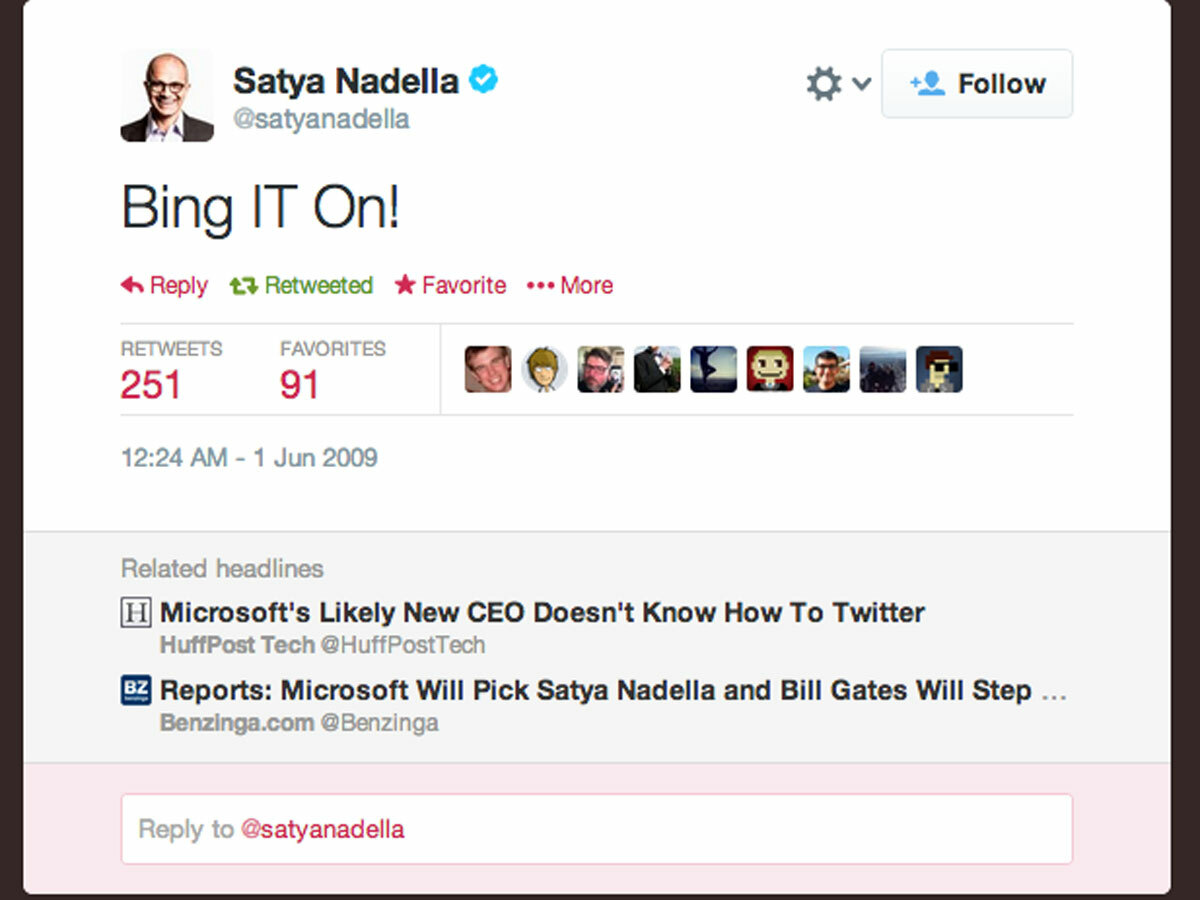 Satya has a Twitter account, but hasn't used it since 11th July 2010 when, er, he retweeted an article about Bing News. His slightly uninspired use of the service has already led to a few jokes and criticisms, but he's got plenty of time to step up his Twitter game. And given that Steve Ballmer's Twitter presence seems to consist solely of parody accounts, Nadella doesn't have to do much to improve on his predecessor's social media output.
READ MORE: 5 ways Windows 8.1 will put Microsoft back on the map
READ MORE: Hello Micro-kia – Microsoft buys Nokia's device arm