Samsung's new 4K Smart Monitor M8 is available to pre-order
Your desk's new best mate, or should we say: M8.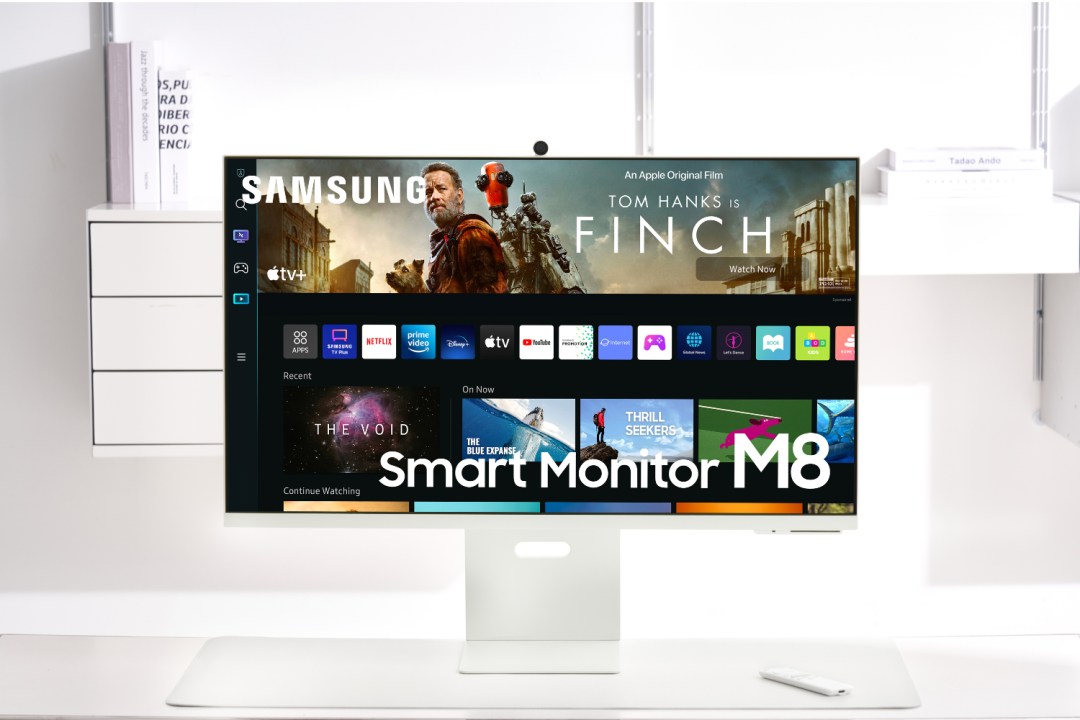 Earlier this year, Samsung teased it's newest Smart Monitors at the CES trade show in Las Vegas. Now, the company has made its latest series of monitors available for pre-order globally. Headlined by the M8 Smart Monitor, you'll find new updated displays that come chock-a-block full of features, including speakers and a webcam, alongside the crisp 4K resolution.
There's a new 27in version of the Smart Monitor M8, which comes in four unique colour options including blue, green, pink and white. Unlike its larger brother, the newer screen can now rotate 90 degrees, making it an ideal vertical video consumption device to help while away those hours with never-ending Reels. The integrated camera has also been upgraded to a 2K resolution, for crisper video calls.
At its core, the Smart Monitor M8 is a 60Hz, 32-inch, 4K display. With its size, the monitor packs a 3,840 x 2,160 UHD resolution and 16:9 aspect ratio; just what you'd want from a display. This display supports HDR10, so you'll get a good look at any challenging dynamic ranges. You'll find all those pixels atop a sleek height and tilt adjustable stand, with a hole for cable management.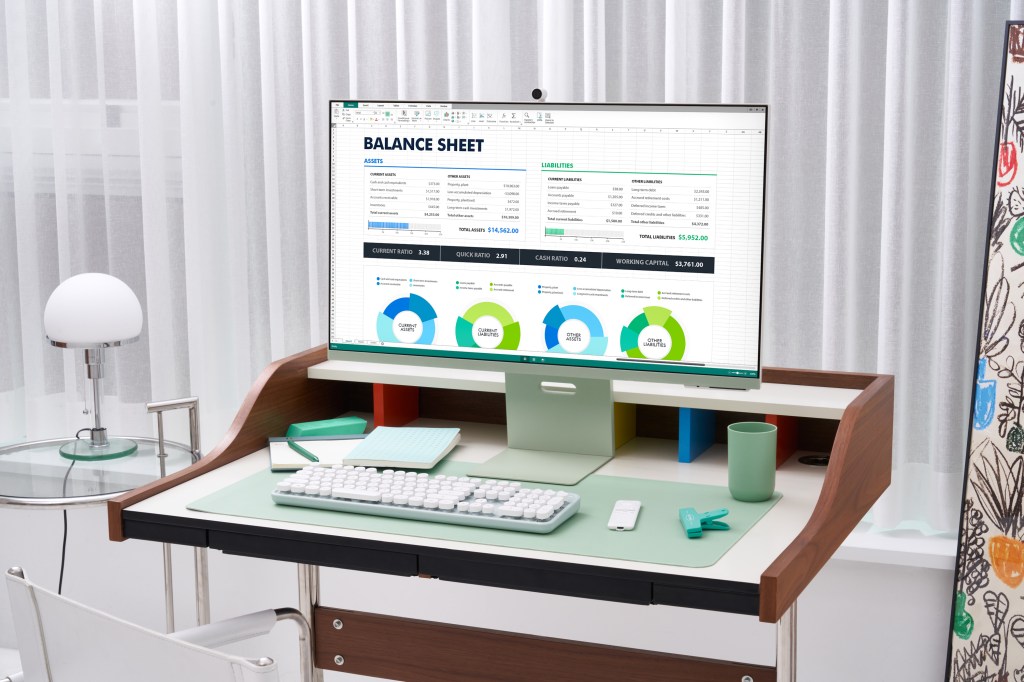 Then we come to the Smart stuff. Samsung's M8 offers streaming apps right on the OS. You can access Netflix, Prime Video, Disney+, and Apple TV over Wi-Fi, without having to plug into a device. Bixby (boo!) is built right into the display, but you can access Alexa as well. Using SmartThings, you'll be able to control your Samsung smart home devices directly from the display.
To enjoy all this content, Samsung has packed two built-in speakers and a tweeter into this display. For voice commands, the monitor features a far-field microphone. And for your Zoom calls, you can look crispy with the detachable SlimFit Cam. It's a full-HD camera with face-tracking and zoom (not the app) capabilities. Round back, you'll find a micro HDMI port, and two USB-C ports. Inside the monitor, Samsung has packed Wi-Fi 5, AirPlay 2, and Bluetooth 4.2 for wireless connectivity.
In addition to the Smart Monitor M8, Samsung is also offering the lower-specced M7 and M5. The Smart Monitor M7 keeps the same design as the M8, but drops some of the more premium features. Say goodbye to the webcam and SmartThings compatibility, and get used to a lower 300 nits of brightness with only standard HDR10. And really cutting back, the Smart Monitor M5 ditches most of the other models' features. It's a 1080p screen that goes up to just 250 nits of brightness. You won't find the mics, adjustable stand, or USB-C ports on the rear.
Fancy an upgrade to your screen game? The 27-inch Smart Monitor M8 is available to pre-order from Samsung directly from $650, while the 32-inch model goes up to $700. You can grab the 27-inch M7 from $550, or the 32-inch model from $600. Or you can get to basics with the M5 for $280 for the 27-inch model, or $300 for the 32-inch model. There's no word from the tech giant as to when the display will start shipping, but we expect that to be made clear soon.