Samsung tipped to release first phone with foldable display in January
Leaked details and discovered patent images suggest a wallet-like phone with a single screen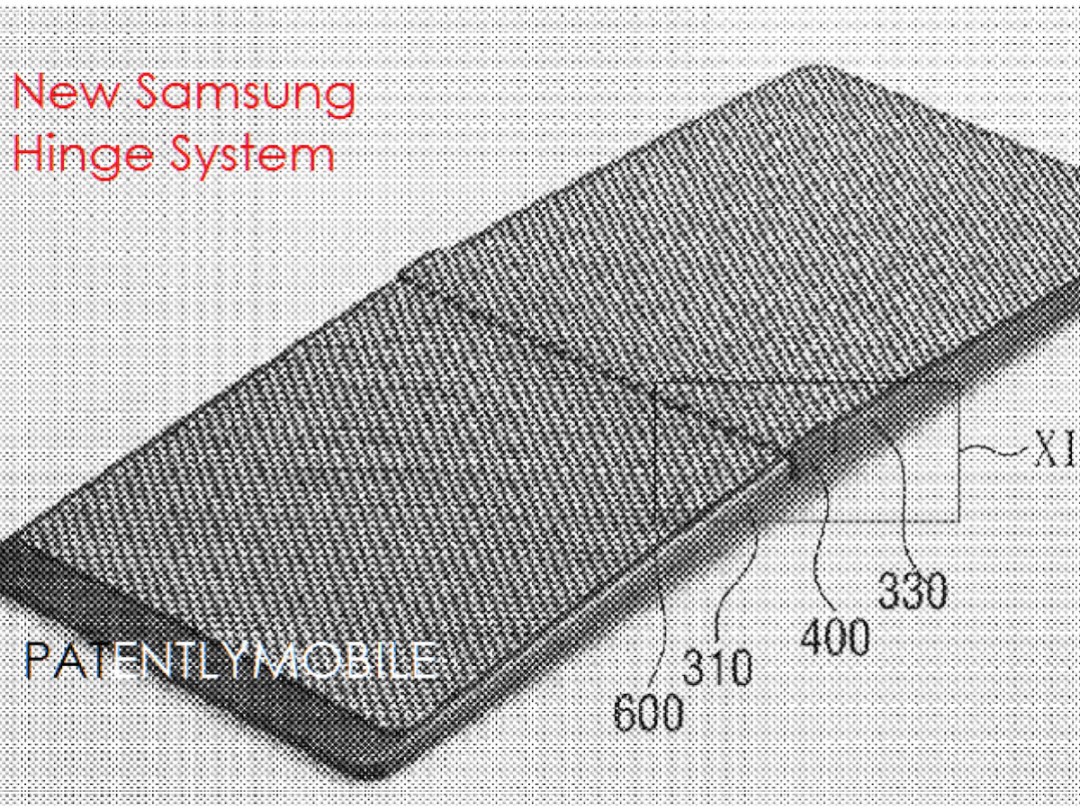 Samsung likes to push the normal boundaries with smartphone displays. The Galaxy Note Edge wrapped its display around one side, while the Galaxy S6 Edge opted for two sides. For its next trick, Samsung might just let you curve the screen however you want.
Following rumours on the matter from this past spring, a new report claims that Samsung intends to release the first smartphone with a foldable display as soon as January. That matches up well with what a Samsung Display representative said back in March, claiming that foldable phones would be ready for consumers in 2016.
How would it work? Well, Patently Mobile found a Samsung patent for a new hinge system, which lets you fold the phone in half while preventing the single, seamless display from being damaged in the process. That's due to the little "valley" the hinge creates – thus the codename of "Project Valley." As the image above shows, the overall design almost looks like a men's wallet: wider than your average flagship phone these days, but certainly interesting.
Read more: Interested in Samsung's next superphone? Catch up with all the latest news and rumours in our Galaxy S7 preview
It's like a return to the days of flip phones, only there's one display that spans both halves on the inside. SamMobile's report suggests the phone may have a top-of-the-line Snapdragon 820 system-on-a-chip inside, along with 3GB RAM – and a microSD slot, apparently. So it can certainly hang with the Galaxy S6 and Note 5, and even one-up them in terms of storage options.
Samsung's been talking up foldable device displays for some time: the concept video above is from 2011. While we highly doubt "Project Valley" will be anywhere as flexible and fluid as the AMOLED concept shown above, it shows that the company has been working toward this sort of future for years now.
Will a foldable phone be Samsung's next big attempt to push smartphone design in new directions? We hope so – if only to see how useful a "wallet phone" could actually be. We'll let you know if we hear anything more about Samsung's plans.
[Sources: SamMobile, Patently Mobile]