Samsung Galaxy S3 vs Sony Xperia Z
The Samsung Galaxy S3 has been unseated from the summit of our Top Ten by the Sony Xperia Z – but how do they measure up to each other?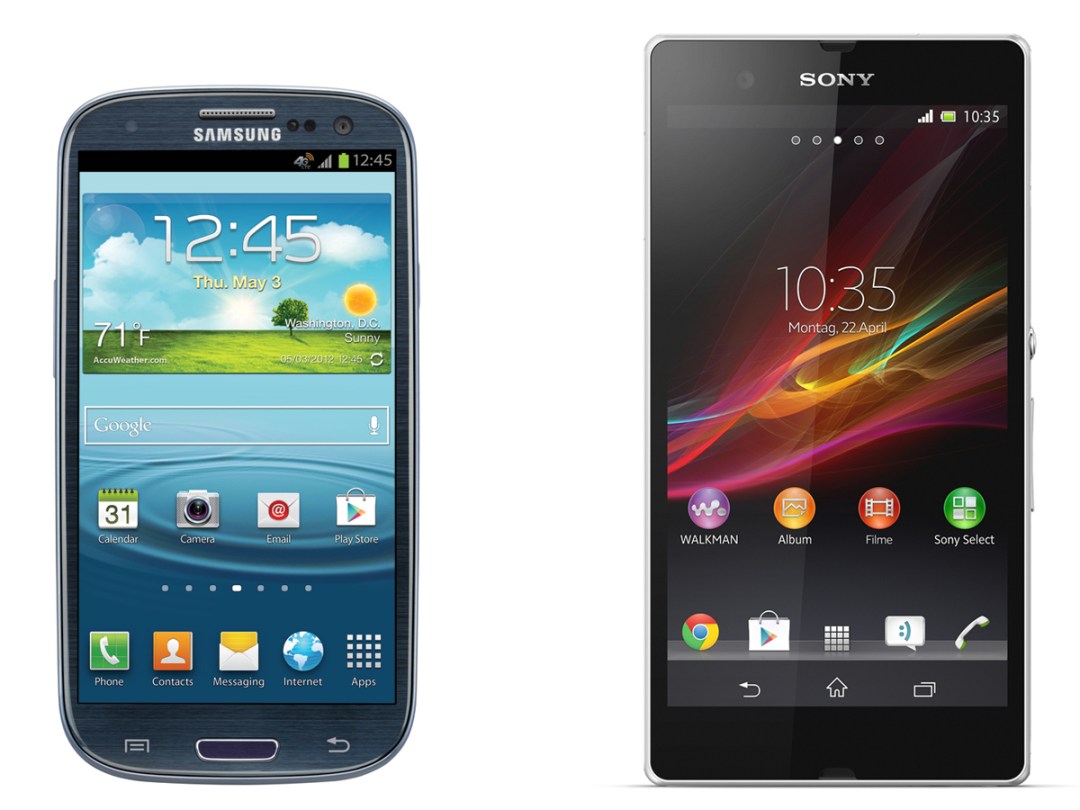 Read our Samsung Galaxy S3 and Sony Xperia Z review.
Samsung Galaxy S3 vs Sony Xperia Z – fight!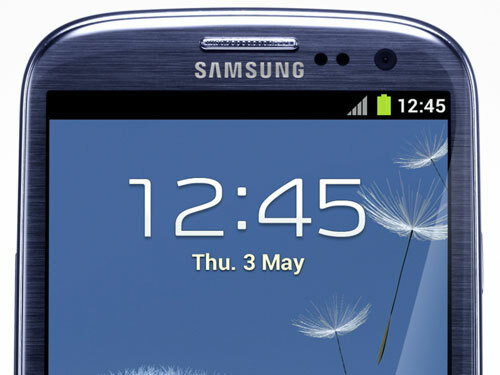 Android fans are spoilt for choice when it comes to top-end smartphones. A constant stream of new releases keep on raising the bar, while last year's technology quickly becomes affordable. The problem is it can be difficult to know which one to go for, especially when it's the Samsung Galaxy S3 pitted against Sony's Xperia Z upstart. So which Android champion rules the roost?
Samsung Galaxy S3 vs Sony Xperia Z – build and design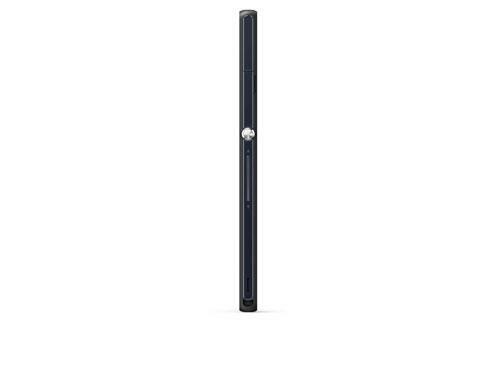 Samsung's Galaxy S3 comes in a polycarbonate shell that's relatively strong and able to withstand some punishment – but it meant that the S3 never quite had the premium feel that it deserved. Even so, it was an impressive feat to fit such a large display in such a thin and compact case – and it looks great and feels comfortable to hold.
The Sony Xperia Z, by contrast, comes wrapped in a far more premium-feeling glass frame. It's both more subtle (unless you pick the purple version) and more resilient than the S3, offering both water and dust resistance.
Samsung Galaxy S3 vs Sony Xperia Z – screen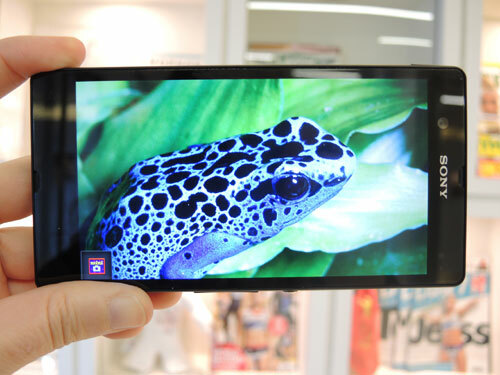 Up until very recently, the Galaxy S3's display has been almost unrivalled when it comes to quality. 1280×720 resolution means HD-ready detail on a phone, while the brightness and colours are vivid and natural. Suffice to say, that 4.8in Super AMOLED display makes films, games and e-mails are a pleasure to view. Okay, maybe not e-mails. Unless they're really well-written ones.
Unfortunately for the Galaxy S3, the Xperia Z is one of a wave of full 1080p smartphones hitting shops this year. 1920×1080 resolution makes for unrivalled detail, super crisp text and better detail for your films and photos. Those extra pixels more than make up for the jump up in size to 5in. Factor in Sony's excellent Bravia technologies and you have an obvious winner.
Samsung Galaxy S3 vs Sony Xperia Z – cameras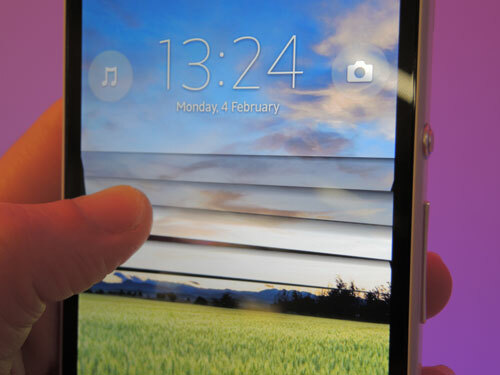 The Samsung Galaxy S3 snapper packs 8MP, full 1080p video recording at 30 fps and relatively good low-light performance. In short, it can roll with the best phones on the market and the bright, colour accurate results speak for themselves.
Sony has opted to try and raise the bar somewhat higher with a 13.1MP offering. It can automatically jump between 36 scene presets to ensure you get the best possible shot, including HDR for when the exterior light is much brighter than the interior you are trying to capture. Video is of the full 1080 variety, putting it on a par with the Galaxy S3 – but bear in mind that low-light capture delivers less impressive results.
Samsung Galaxy S3 vs Sony Xperia Z – power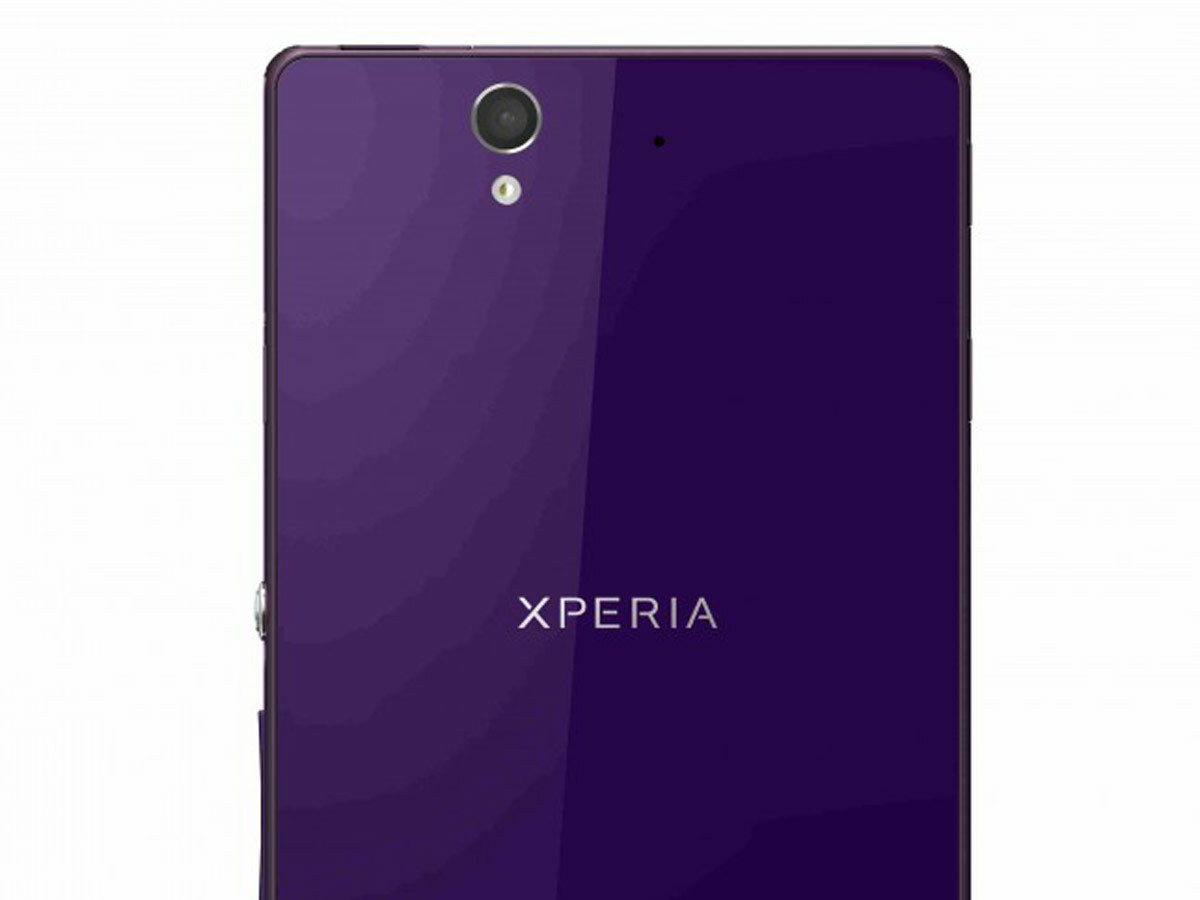 At the heart of the Galaxy S3 is the Samsung-built Exynos quad core processor, clocked to 1.4GHz. It also packs 1GB of RAM, resulting in silky smooth transitions – especially if the Jelly Bean update has been liberally applied.
Sony also offers a quad core processor in its Xperia Z, delivering a slightly higher clock speed of 1.5Ghz. You also get 2GB of RAM, resulting in what should be a faster performance. However, without apps and games really making use of that extra juice, it's hard to see a difference for the time being. Still, when it comes to sheer processing grunt, the winner is obvious.
Samsung Galaxy S3 vs Sony Xperia Z – verdict

Samsung did a marvellous job with the Galaxy S3 – and it's deservedly sat atop Stuff's Smartphones Top 10 since its launch. It looks good, the features are impressive and pretty much any task you throw at it will be handled without fuss. In short, it's everything a modern-day phone should be – and the passage of time means that it can now be snapped up on a relatively inexpensive contract.
Therefore it was only going to take a true giant to topple the Galaxy S3, and topple the Xperia Z has most certainly done. Internally, the specs raise the bar considerably and its superior build quality means that it's far less likely to suffer the slings and arrows of daily use. No longer will you fear dropping your phone in the toilet, is what we're trying to say. Throw in a great camera and a full 1080p display and you can see why it has knocked the Galaxy S3 off the top spot in our Smartphones Top 10. Your move, Samsung.
You might also like
Lovefilm to show Amazon Studios' programmes
10 cancelled TV shows Netflix should revive
Sony Xperia Z review