Samsung ES8000 LED TV revealed
The dual-core TV comes with Smart Interaction meaning the death of the TV remote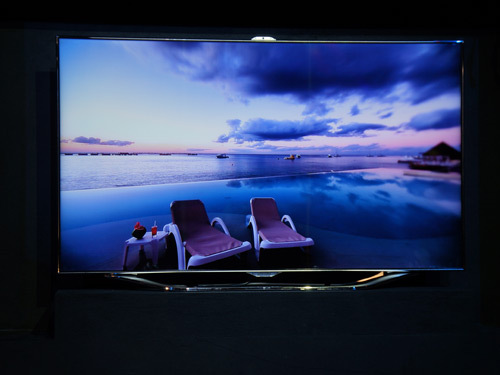 Long live the Samsung ES8000 LED TV, rest in peace the humble remote control. This Smart 3D TV – that will be available in 46 to 65in versions – uses Samsung's Smart Interaction to listen and see your commands.
The ES8000 has a built in camera and mic for facial, gesture and voice recognition. Sure it might not produce the staggering picture quality of the Samsung Super OLED TV, but this is still better than anything on the market right now, and this one listens to you. Plus a dual-core processor means multi-tasking between apps and shows (on the new Smart Hub UI) is easy.
Samsung has also teamed up with NBC Universal to create 3D shows like Battlestar Galactica that you can stream straight to your TV. Here's hoping that's free, unlike Smart Evolution which means you can upgrade you TV with slot-in parts as Samsung makes new developments (read: wants you to spend more money).
Check back later for our hands-on review from the Samsung stand at CES.
You may also like
Samsung 55in Super OLED TV unveiled at CES
Asus reveals Eee Pad Transformer Prime HD
Fujifilm reveals X-Pro 1 mirrorless camera system