£100 Micro Drone 3.0 drone offers VR and self-stabilised 720p video
Oh, and 3D printable customisation. Not bad for an affordable, palm-sized quadcopter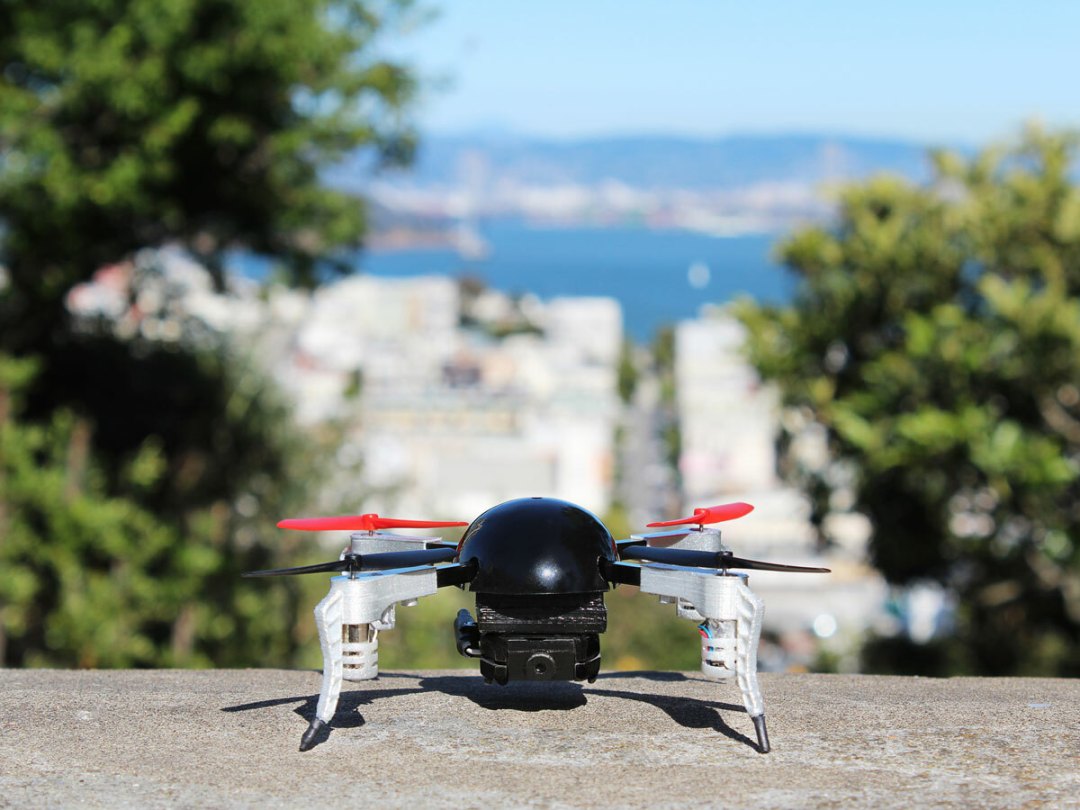 Want a camera-toting quadcopter but can't stomach forking out £900 for a DJI Phantom 3? Then you might be interested in the Micro Drone 3.0, which offers stable 720p video recording and is yours for as little as US$150 (£100).
Launching today via an Indiegogo crowdfunding campaign, the Micro Drone 3.0 is a lot smaller than most camera-equipped quadcopters (it's palm-sized, essentially), but UK-based creator Extreme Fliers claims it's stable enough to fly in winds of up to 45mph.
The on-board camera records video at a resolution of 1280 x 720 at 30fps, and is stabilised by a robotic arm that the makers say is the world's smallest gimbal. This arm, which is optional, retracts for take-off and landing, and we're interested to see if the claims about it providing footage stable enough for smooth panning shots hold water.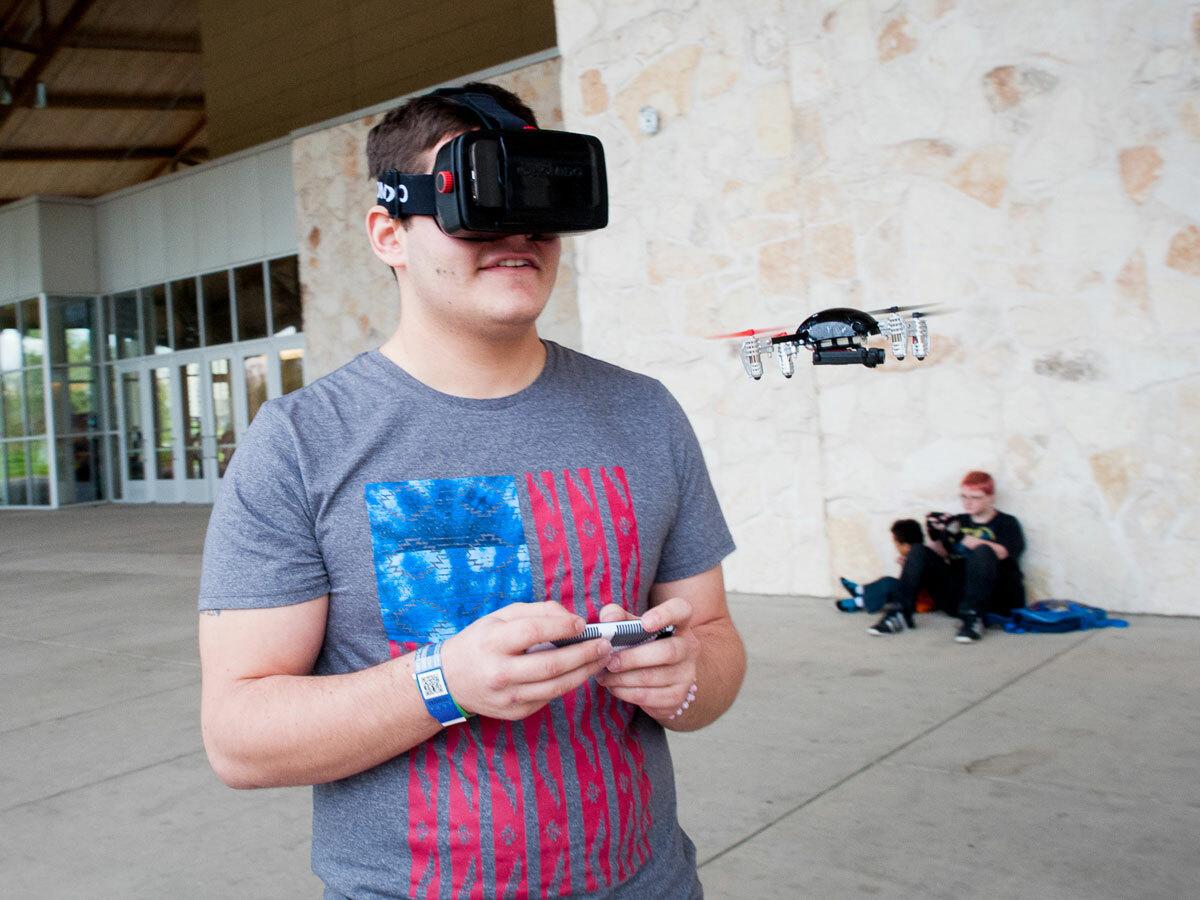 Footage can be both stored on an on-board microSD card and streamed to your smartphone via Wi-Fi, which in turn allows you to broadcast it live via apps like Periscope and Meerkat. The camera is also compatible with Google's Cardboard VR, which means you can build a headset, strap it onto your face and fly the drone in full first-person mode. If you've ever dreamt of having a bird's eye view of your home town, this could be a lot cheaper, easier and safer than building your own pair of Icarus wings.
A smartphone (iOS or Android) can be used as a controller for short-range flights, but a more traditional radio controller is required for longer-range missions. The drone can fly upside-down or vertically, while rotor blade protectors mean you can whiz it around the inside of your house without too much fear of chopping up the curtains.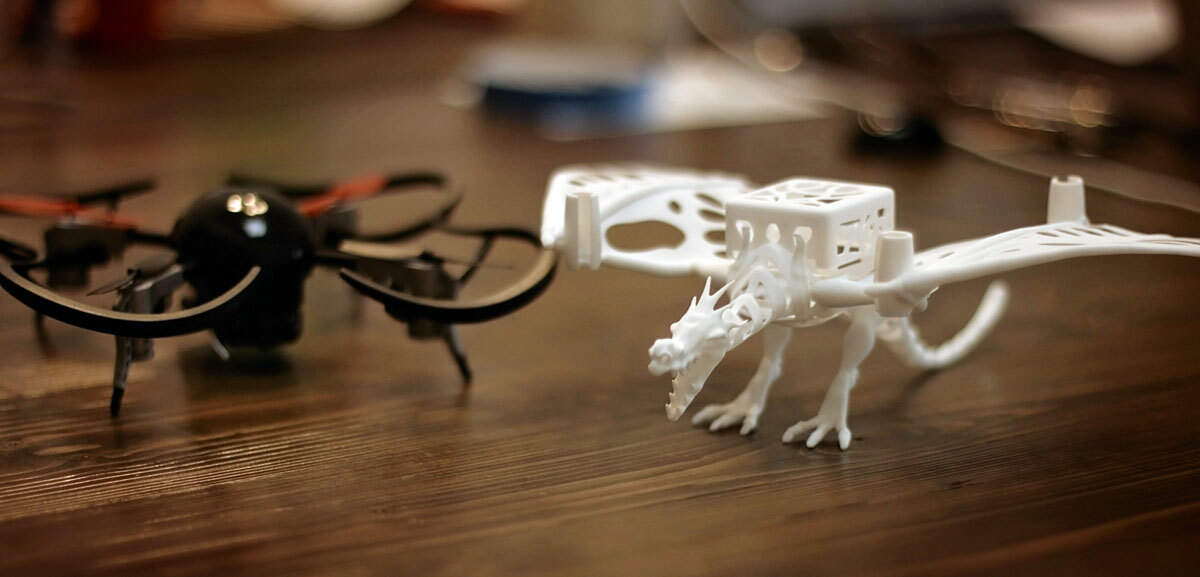 The drone itself is modular, with the base package providing the HD camera (but not, it's worth noting, the gimbal) and a DODOcase VR headset, as well as a battery, charger and handset controller. Accessories like the gimbal, additional batteries and propellers can be ordered separately.
One last thing we need to mention about the Micro Drone 3.0 is that it embraces customisation to a degree seldom seen on pre-built consumer quadcopters. If you have access to a 3D printer you can build your own custom frames for the drone, with existing CAD files allowing you to make it look like a wasp or dragon.
The campaign is underway right now, with Extreme Fliers seeking US$75,000. You can back the project on Indiegogo, and early bird rewards include the chance to pre-order a Micro Drone 3.0 for US$125, a saving of $25 from the actual launch price. Deliveries are currently expected to happen in November 2015.