Peugeot's crazy Fractal concept provides in-your-face bass
All-electric urban coupe has been designed with serious choonage in mind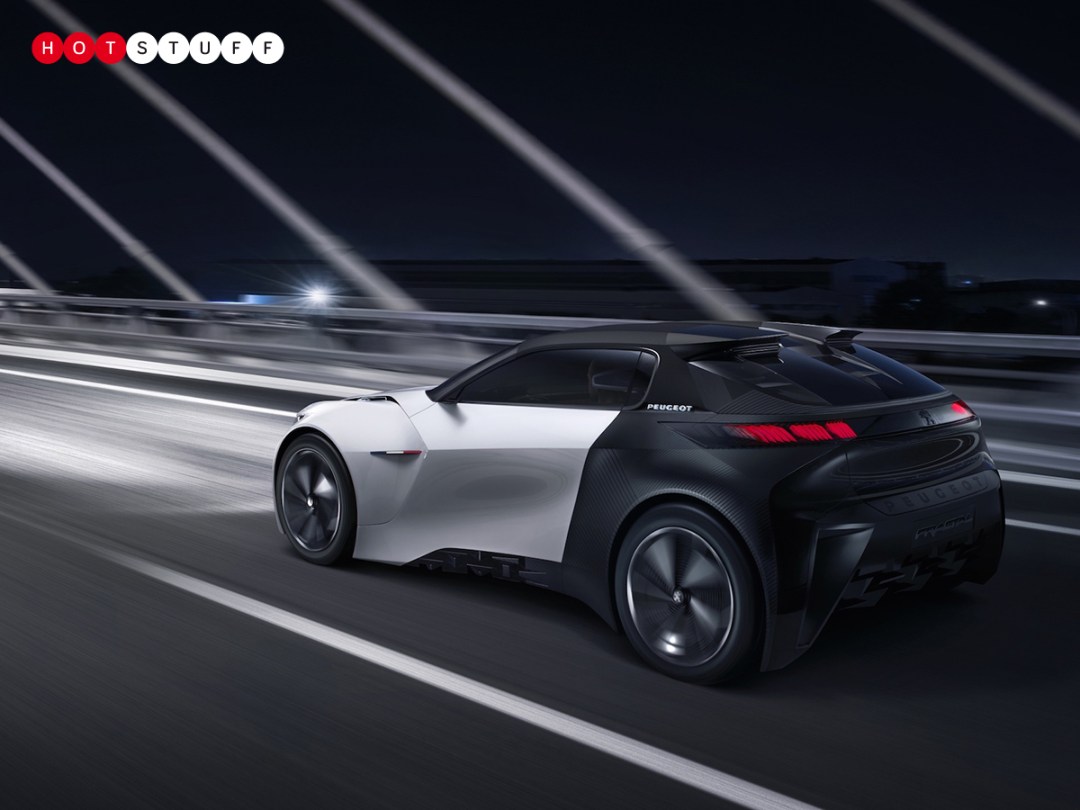 Have they stuck a massive sub-woofer in it or something?
Ah, come on, the French manufacturer puts it a little more delicately than that. In fact, the Fractal concept is said to explore "the sense of hearing in addition to sight and touch", in an attempt to make driving "more instinctive".
Erm, come again…
It's basically a giant experiment to study the importance of sound in the general driving experience. Peugeot did something similar with an SR1 concept car back in 2010, which went on to spawn the cool, digital i-Cockpit that can now be found on the current 208 model.
So what have they done this time?
Apart from create a rather natty coupe, Peugeot has also designed and installed a 9.1.2 sound system into the cockpit that incorporates a cutting-edge tactile bass system that pumps dirty beats through the occupant's bones.
Yeah, but doesn't a whopping Kenwood sub-woofer do the same thing?
This is a little different, as the tactile bass system, which was developed by US start-up SUBPAC, actually travels through a solid medium (your bum bum) rather than the airwaves, meaning sound reaches the inner ear through the listener's body. It also means the volume doesn't have to be high to experience badass bass and limits the Ali G-style 'whoomp whoomp' that you're likely to hear in a Tesco car park at midnight.
Sounds neat. What else can this crazy cockpit do?
The intense sound system can also project audio around the cabin, so when used in conjunction with voice navigation, it shifts the synthesised voice to the side of the car that needs to turn. This is thanks to the anechoic design of the interior surfaces, which is a posh way of saying the cockpit is like a giant sound chamber. Better still, sound designer Amon Tobin has also created a special external soundtrack that's projected outside the car to let other drivers, pedestrians and cyclists know when the car is braking, accelerating and cruising.
But is this concept all bass and no pace?
Peugeot says the lithe urban cruiser weighs less than 1000kg, which immediately takes the strain off the two 75kW electric motors that power each axle. The combined shove is around 200bhp, which is enough to propel the little Fractal from 0-62mph in 6.8 seconds. The powerful 30kW/h battery pack is also good for a claimed 280-mile range. Plus, the Fractal can adjust its ride height and instantly transform from a low-slung racer into an NCP-friendly shopping trolley.
Any other sweet factoids worth knowing before I buy one?
You can't buy one, it's a concept. But as you asked, almost 80% of the interior trim surfaces were made using an advanced 3D-printing process, which enabled designers to explore anechoic surface shapes that were previously considered too complicated to produce. There's also a very cool 12.3-inch HD holographic display at the driver's eye level that can be customised to show all manner of readouts, as well as a 7.7-inch AMOLED touchscreen that's built into the centre console and can be used to control all of the car's main functions.
I bet you can control it via a smartwatch…
Indeed. A Samsung Gear S smartwatch to be precise, which provides information on remaining battery life, interior temperature and vehicle location. It can even be used to remotely lock and unlock doors, as well as tweak the bottom-busting bass notes from afar.