Panasonic's new OLED Ultra HD TV piles on the pro features
It's a huge, hulking HDR-friendly 4K screen that's vying for a place on your lust list
OLED, HDR, UHD… it's time for a break from these interminable telly acronyms, am I right?
Yeah, yeah – but before you burn your manual of TV terms, take a gander at this stonking new TV from Panasonic, which features all three! (And has just been unveiled at CES – another great acronym that we in the tech world all know and love.)
Alright, I'll bite. What's so special about this? Why isn't it just another huge, hulking 4K telly at a show chock-full of the things?
According to Panasonic, the 65in EZ1002 the first ever 4K HDR TV to support "professional grade image processing". And while that statement has a definite whiff of marketing speak about it, the telly does feature the same gubbins featured in the company's pro broadcast gear, allowing for super-accurate colour reproduction.
It also comes with all the necessary ISF (another acronym) stuff to aid pro calibration, if you're interesting in hiring a man to come round your house and tweak the settings for you.
Aside from that, the telly comes with all the usual boasts of stunning black levels, blinding brightness (twice the peak brightness of a standard OLED, apparently) and "extreme colour accuracy" – all of which we take with a pinch of salt until we've witnessed it with our own eyes. But the TV looks to have improved on its OLED predecessor, the Panasonic CZ952, in a wide range of ways.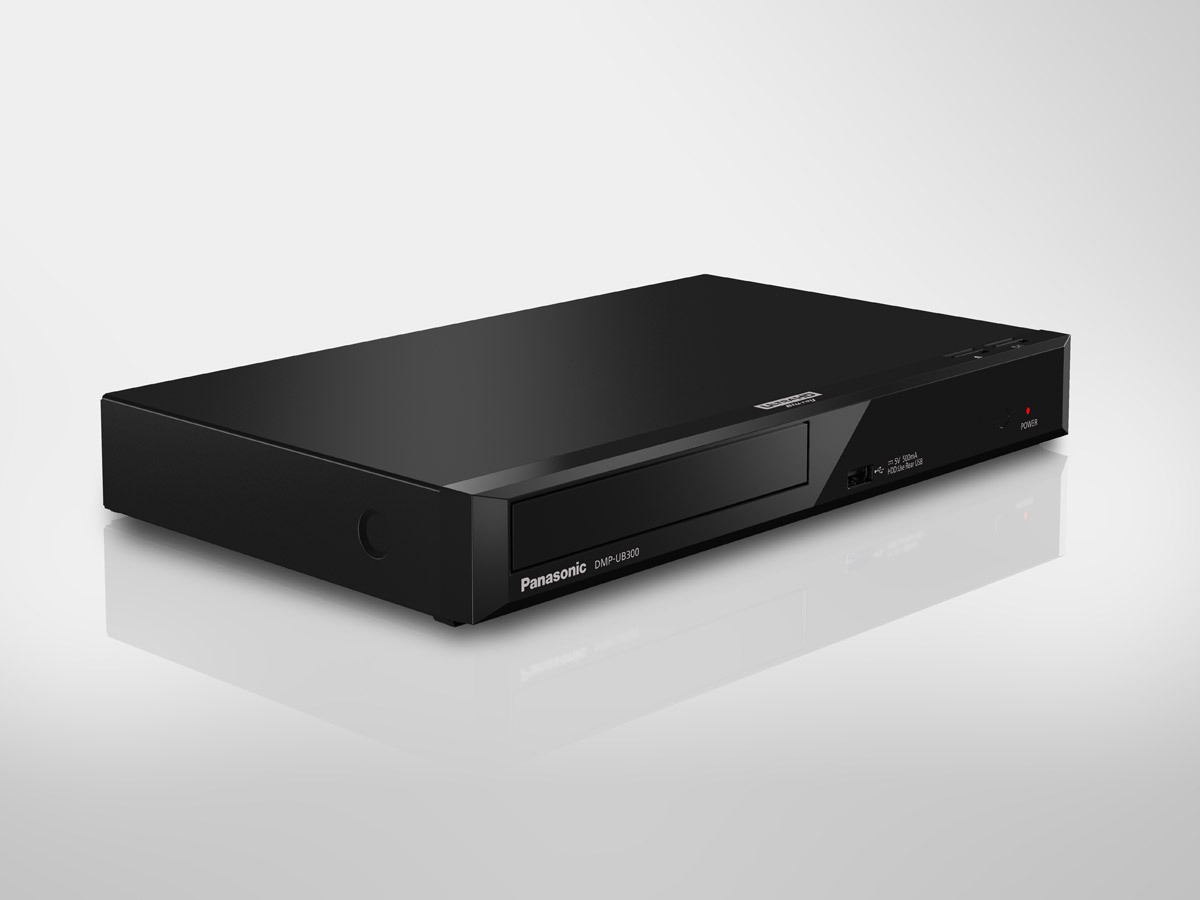 Anything else of note?
Panasonic has also made a strong attempt at avoiding the perennial "thin telly, thin sound" problems of modern flatscreen TVs by fitting the EZ1002 with a Technics-developed Dynamic Blade Speaker – essentially a custom-made soundbar bolted onto the stand. That should produce beefier bass and clearer dialogue.
The company also ripped the wraps off a pair of new Ultra HD Blu-ray players, the high-end DMP-UB400 and UB300 models, which support a wider gamut of colours than the company's previous players. So if you're in the market for a source that delivers the best possible 4K HDR picture quality, be sure to look out for reviews of those soon.
Price-wise, we don't have details on any of the new gear yet – but Panasonic says the EZ1002 won't be released in Europe until June, so you have plenty of time to get to filling that piggy bank.