November issue of Stuff out now!
And this month we're marking a pretty significant milestone...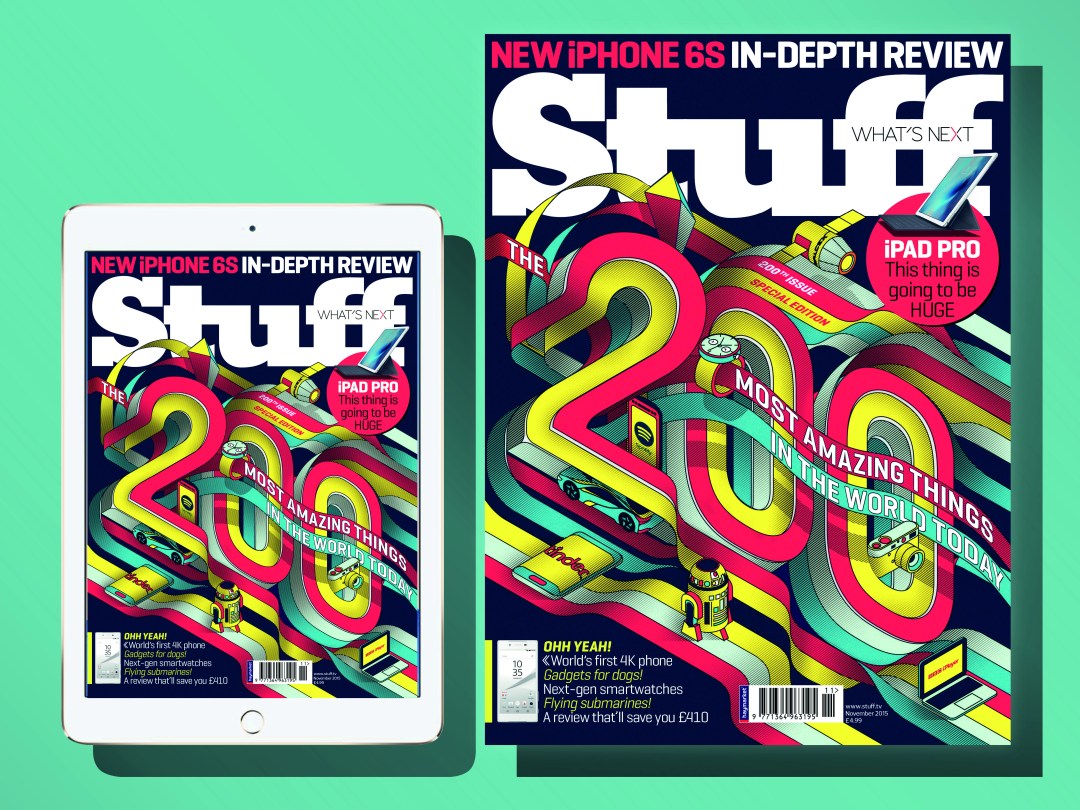 Believe it or not, this month Stuff is 200 years old. It's been a fascinating journey. Remember that Alexander Graham Bell keynote when he unveiled the telephone? The crowd went wild. Hang on, it's 200 issues old, not 200 years. Sorry.
To celebrate we've cooked up the biggest ever Stuff cover feature, collecting 200 things from the world of gadgets, apps, eagles, movies, really nice USB sticks, games, robots and more into a giant mega-list. It's the Stuff equivalent of a Christmas dinner with every possible trimming, except it's not Christmas yet and we ate all the bacon-wrapped sausages while we were writing it. Hey, 200 things is a lot.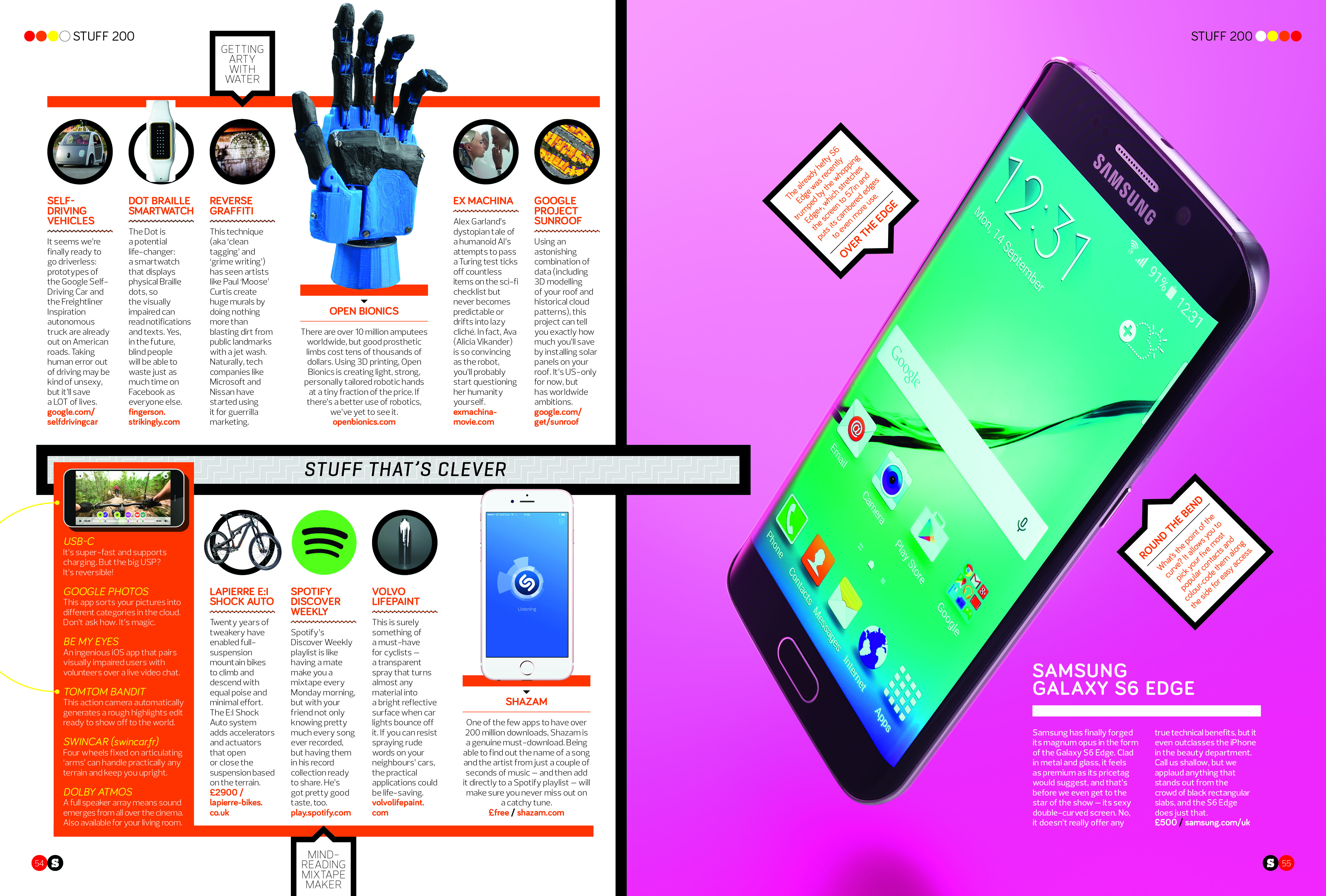 And yet we still found space for more. We've also made like a Bond villain and been for an underwater flight in the world's first 'flying' submarine, spent hours on end building extravagant Lego with the editor of Bricks magazine for this month's Super Geek, and threw a Stick 2.0 for the office hound in search of the best dog tech. It's a wonder we got any work done when you think about it.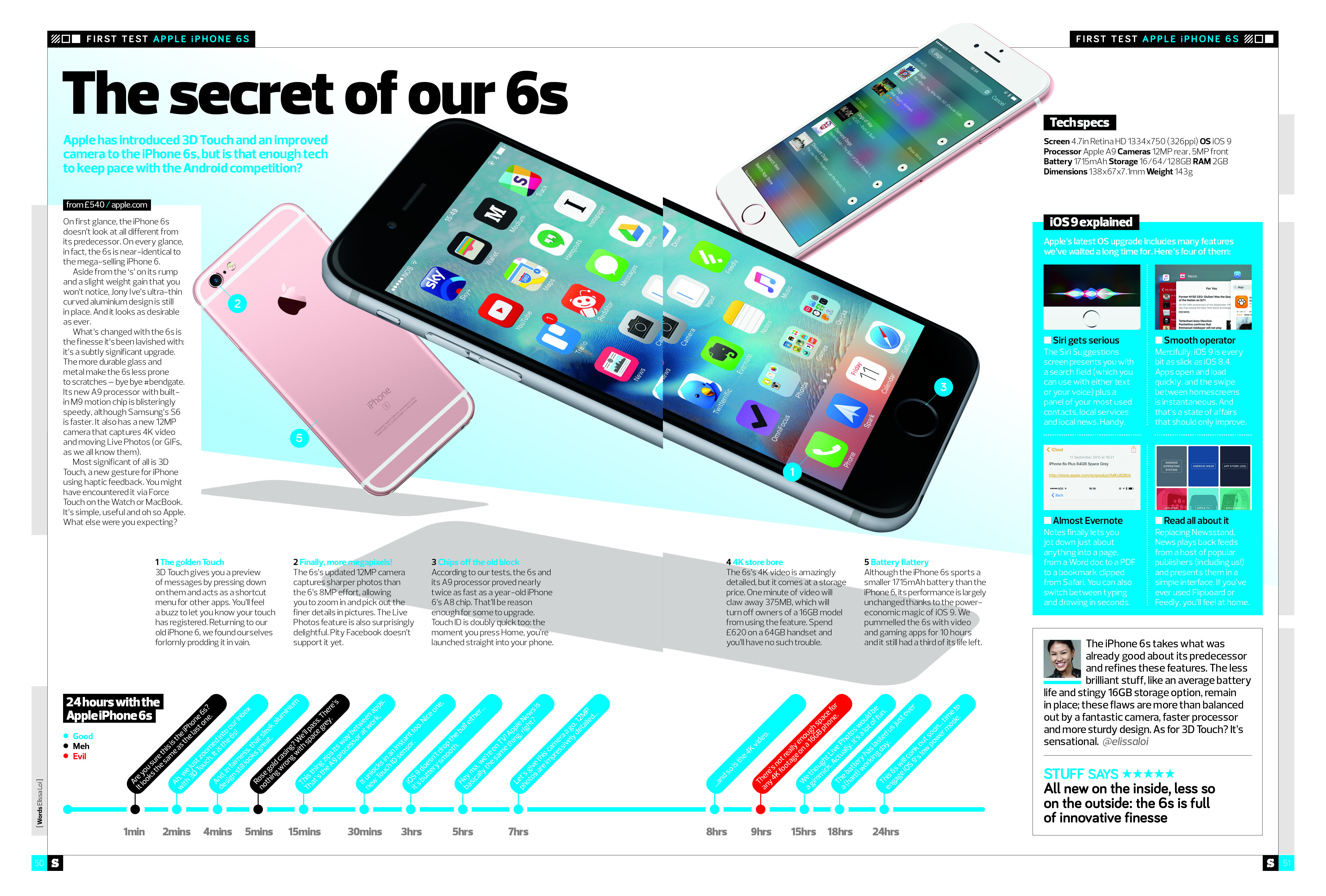 Elsewhere there's a collection of reflective sports kit for running and cycling at night, reviews of turntables, music streaming services and Apple's new iPhone 6s, plus all the latest news in Hot Stuff; tips, tricks and hacks in Projects, and not forgetting the legendary Stuff Top 10s.
You can pick it up from both physical and digital newsstands now – or, even better, why not subscribe? It's cheaper and you won't have to go outside to get your hands on one. You'll find full details of our excellent subscription offers here.