23 best retro gifts for Christmas 2023
Have yourself an old-school Yule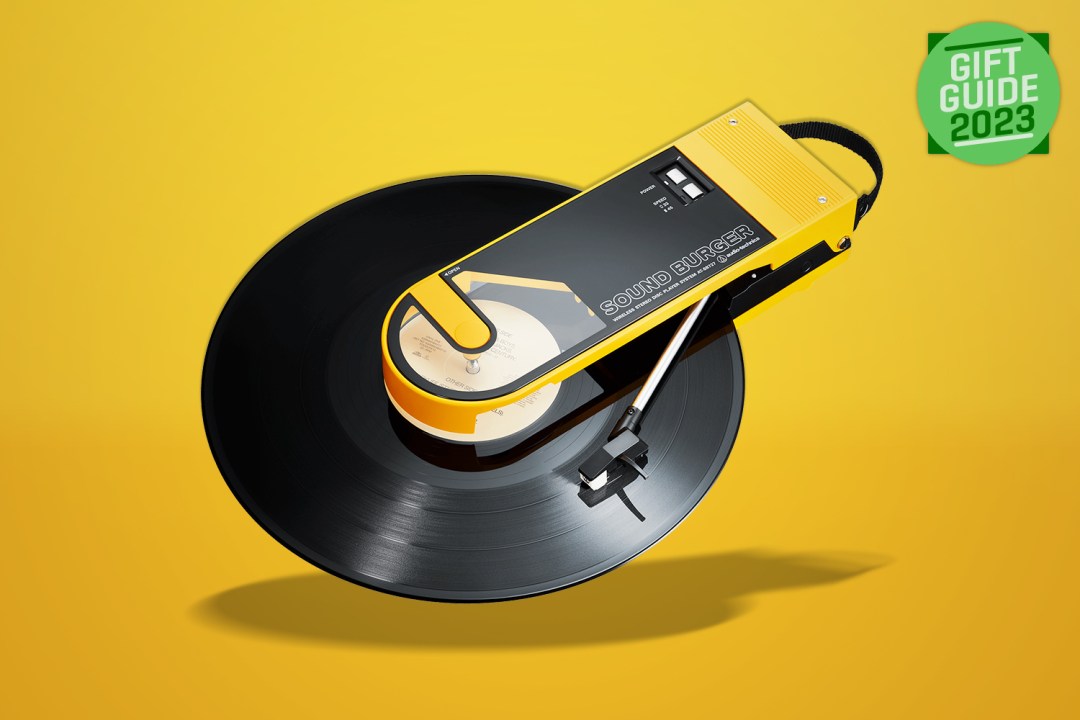 Tired of keeping up with the current resident of 10 Downing Street? Forget the drama of present-day politics and escape to the festive bliss of yesteryear with the best retro gifts for Christmas.
Sure, celebrating like its Christmas past means no streaming 4K flicks and no using your smartphone as a distraction from pesky relatives. But with this haul of throwback goodies to unwrap, you'll be too far down memory lane to care.
From instant cameras with old-school style to gaming revivals right out of your childhood, this vintage kit is sure to be a hit with any nostalgic recipient. Especially if you catch their reaction using that camcorder from the attic.
---
Our pick of the best retro Christmas gift ideas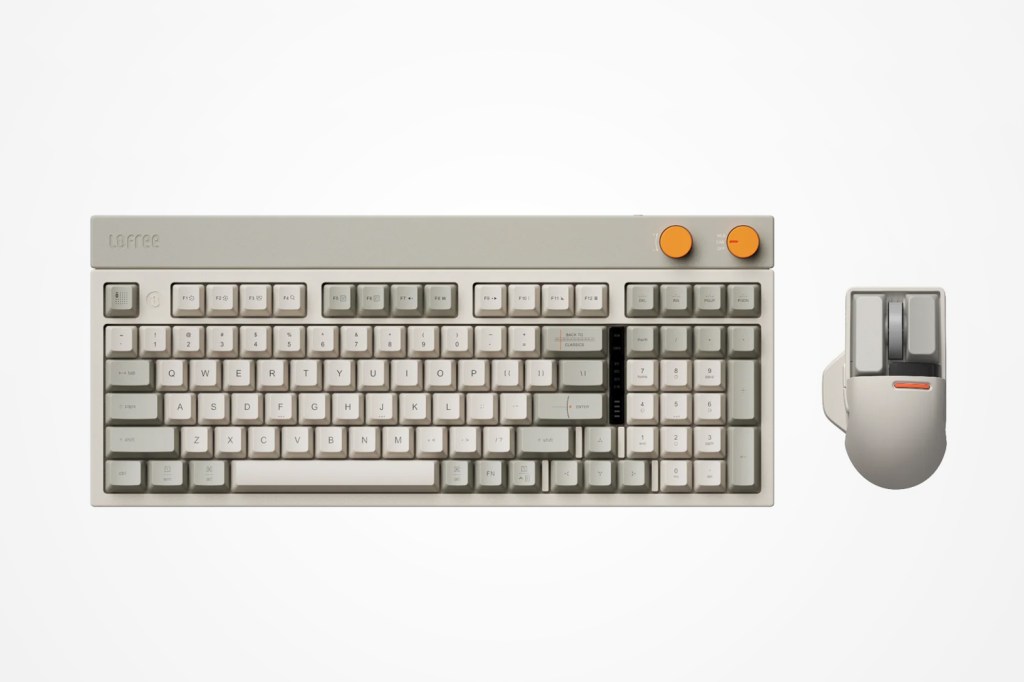 LOFREE BLOCK wireless keyboard and PBT Mouse
As self-confessed keyboard and mouse nerds, it's seldom we come across a set that enthralls us from first glance, but LOFREE has managed to do just that. This retro-tastic pair features delightfully classic Braun elements in the form of coloured accents, with the keyboard's volume and mode shift knobs making for a particularly impressive pop of colour. Sturdy, chunky PBT keycaps, combined with quality TTC BLOCK switches, make for a delightful typing experience, while the ability to connect to up to three devices via Bluetooth makes this a solid choice for multitaskers. Backlit keys, and up to 80 hours of battery life per charge tick all the practicality boxes, while the bundled mouse is up there with one of the most eye-catching desk pieces we've ever used. A fun, functional, retro delight.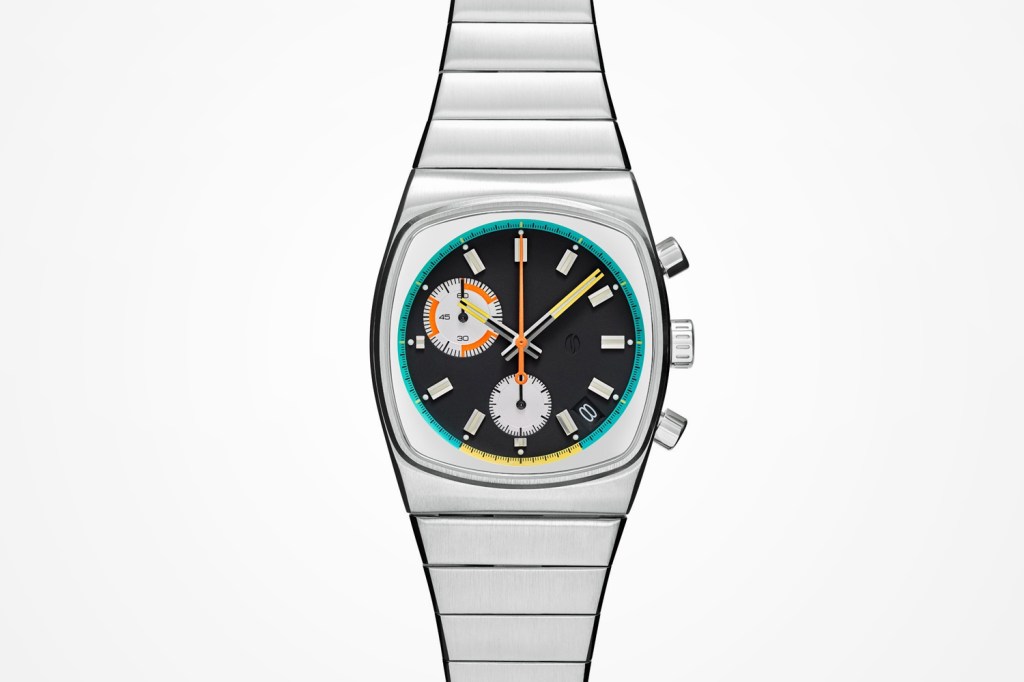 Brew Metric – Retro Dial
If just wearing a watch that's not smart isn't already retro enough, how about this stainless steel chronograph? It combines a '70s-style 36mm case with a dial that's inspired by the 'telephone timer' watches of the '30s, meaning it has markers that help you keep on top of how many seconds have passed. It's also waterproof down to 50m, so you can easily time how long you've been submerged.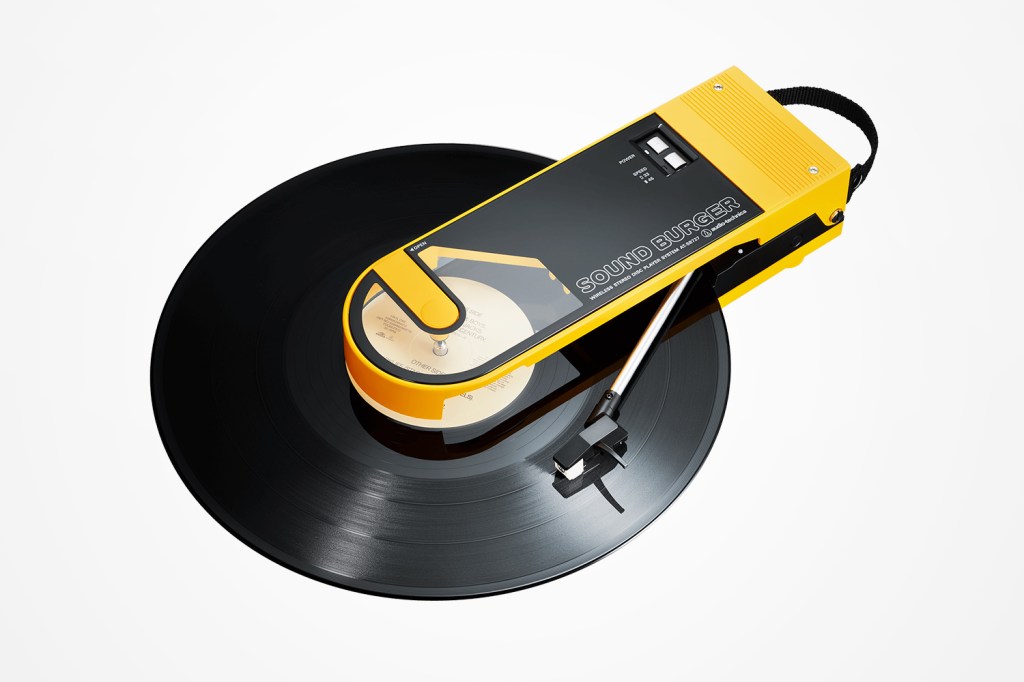 Audio-Technica Sound Burger
Culture Club were in the charts when Audio-Technica first released the Sound Burger and this reboot has lost none of the original's '80s charm. The patty in this Burger is made of vinyl rather than beef, sandwiched inside a portable belt-drive system with a spring-loaded tonearm. Just connect a Bluetooth speaker or pair of headphones and the battery will keep your meat spinning for up to 12 hours.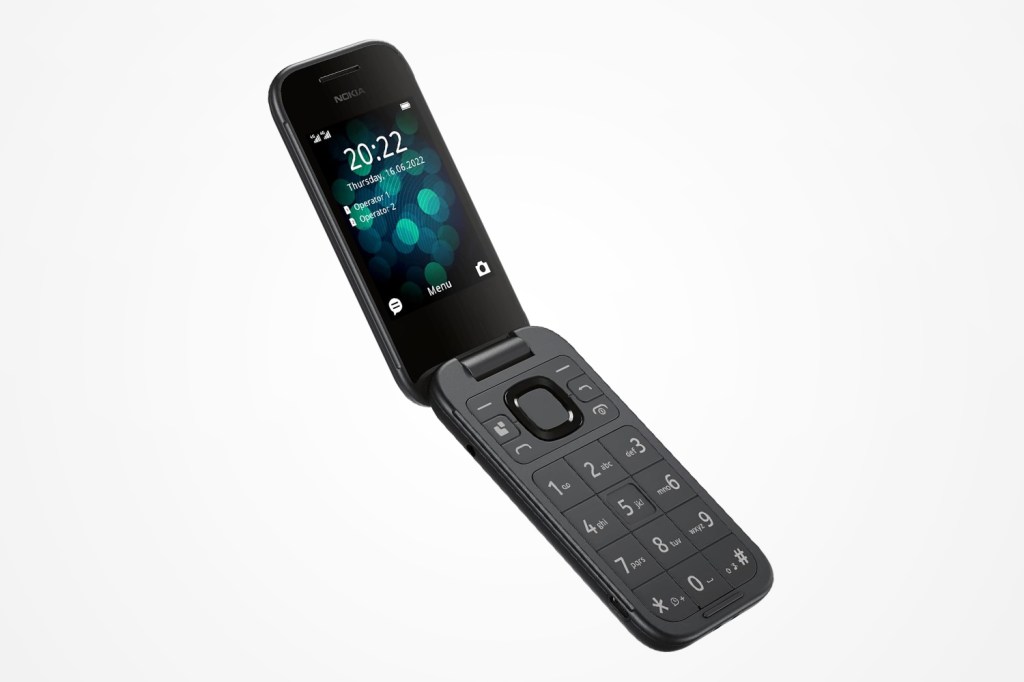 Nokia 2660 Flip
The emergence of flexible screens has brought the clamshell form factor back in recent years, but there's still something undeniably retro about a phone that folds in the middle like Nokia's 2660. Not only does it look old-skool with its 2.8in display and big buttons, but its features will take you back to a time when we didn't all carry a camera, sat-nav, TV and the entire internet in our pockets. It does have a 0.3MP camera for suitably low-res photos, but apart from that it's just calls, texts, a torch and an FM radio, meaning the battery life can be measured in days rather than hours, so it'll probably be 2024 before it even needs plugging in to be charged.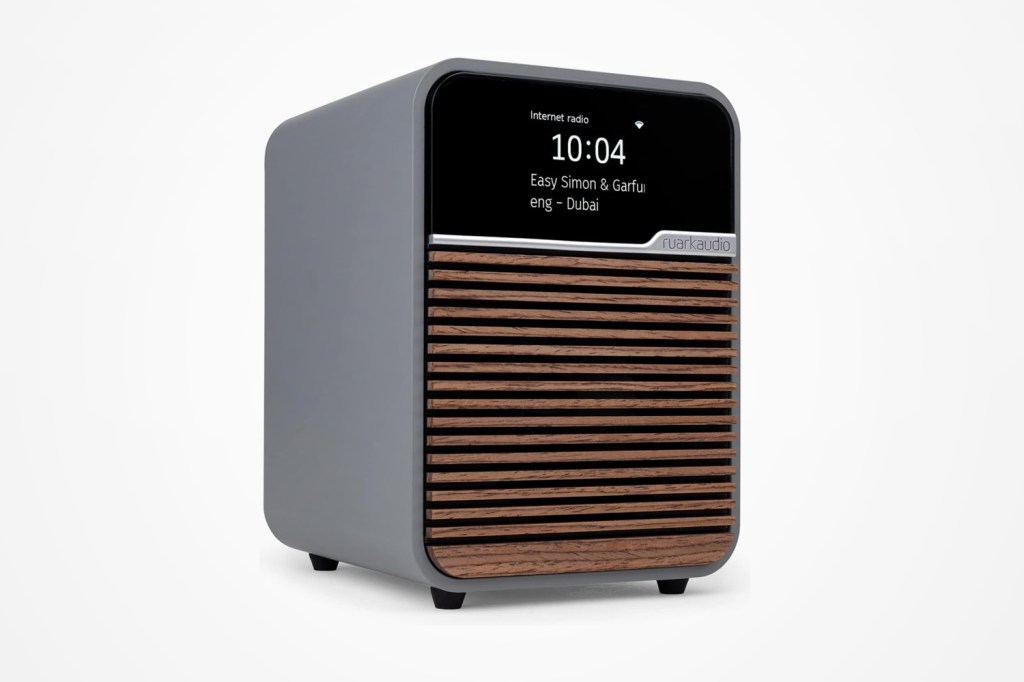 Ruark Audio R1S
Ruark's R1S might look like an old-fashioned bedside radio on the outside, but there's nothing retro about what's on the inside. Sure, it has DAB and FM tuners inside, but there's also Wi-Fi and Bluetooth 5, so you can stream stuff to it the new-fashioned way, too. And with Class A/B amplification and a neodymium NS+ full-range driver, it should sound as good as it looks.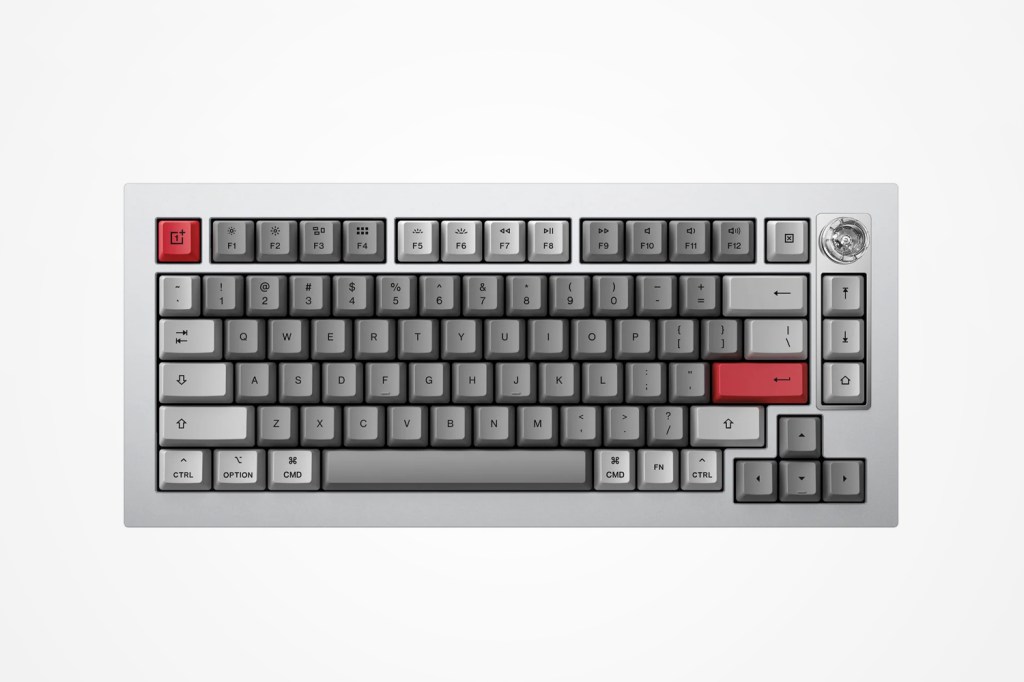 OnePlus Keyboard 81 Pro
Buy the OnePlus Keyboard 81 Pro here ($220 / £250)
With their chunky keys and clacky typing soundtrack, there's something undeniably old-school about a mechanical keyboard. This aluminium one comes with a standard Mac OS layout, but it also works with Windows, Linux, iOS and Android, plus you can easily swap the keys around and reprogram it. The battery lasts up to 100 hours, but if that's too modern for you you can always plug it in via USB-C.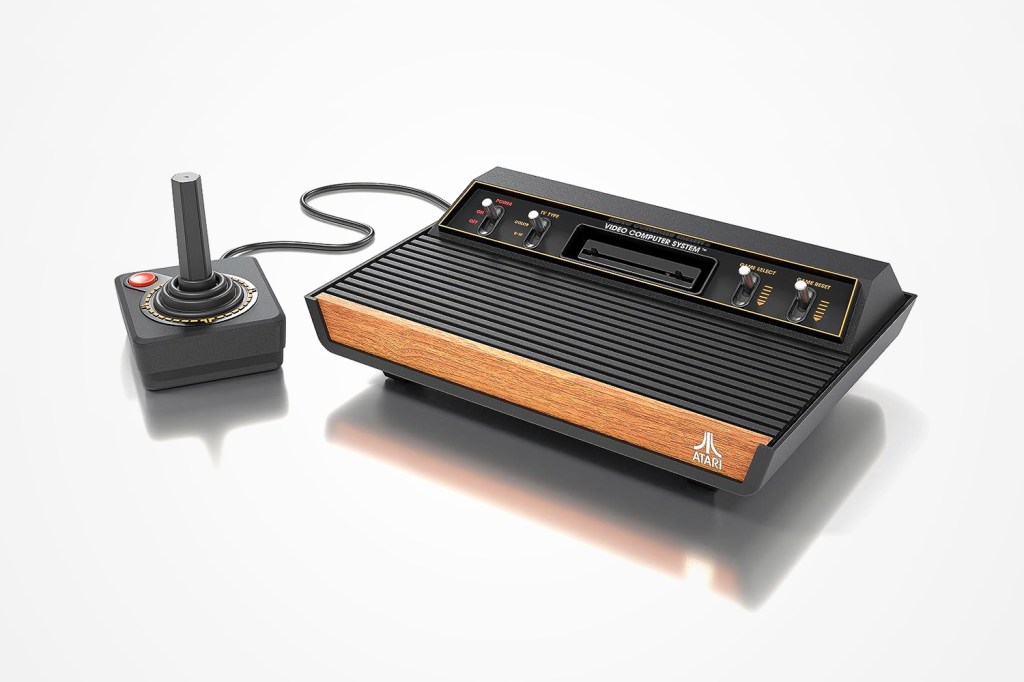 Atari 2600+
The golden age of gaming is usually the one you grew up in, but the late '70s and early '80s were perhaps more important than any other era – and Atari's 2600 is formative for any gamer of a certain vintage. This remake plays the original cartridges, but if you haven't got any of those it also comes with one that includes 10 classic games, including Adventure, Missile Command, and Yars' Revenge.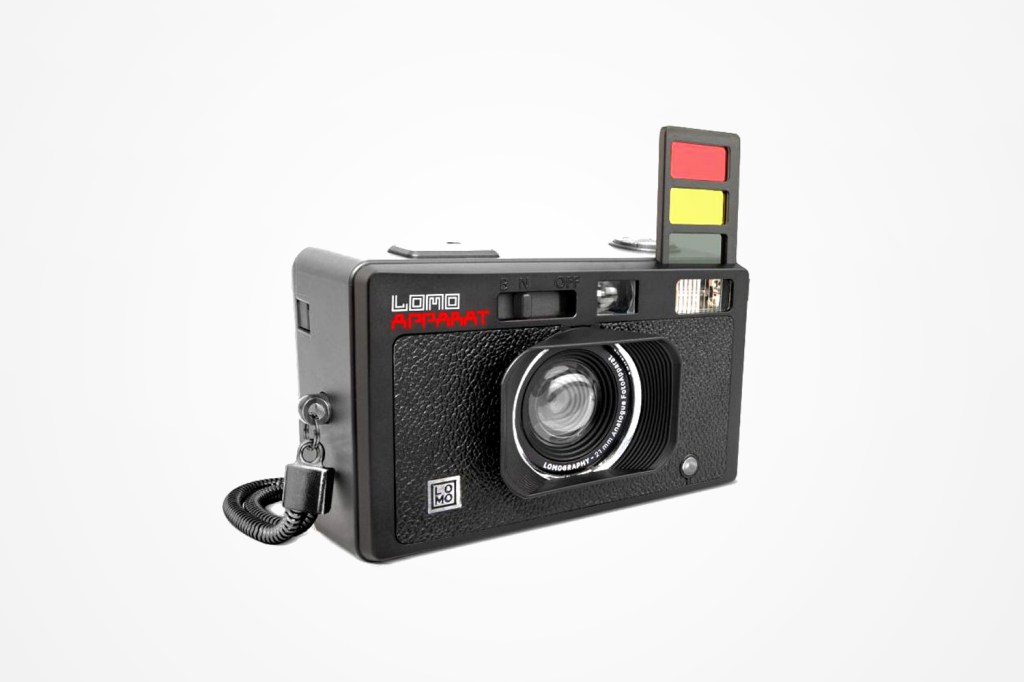 Lomography LomoApparat
Miss the days when cameras were disposable but the photos they took weren't? This 35mm point-and-shoot comes with a load of experimental attachments, including coloured gels and Kaleidoscope and Splitzer attachments for the 21mm wide-angle lens, so your pics will always come back as a bunch of weird and wonderful surprises. It's almost enough to make you give up Instagram filters forever.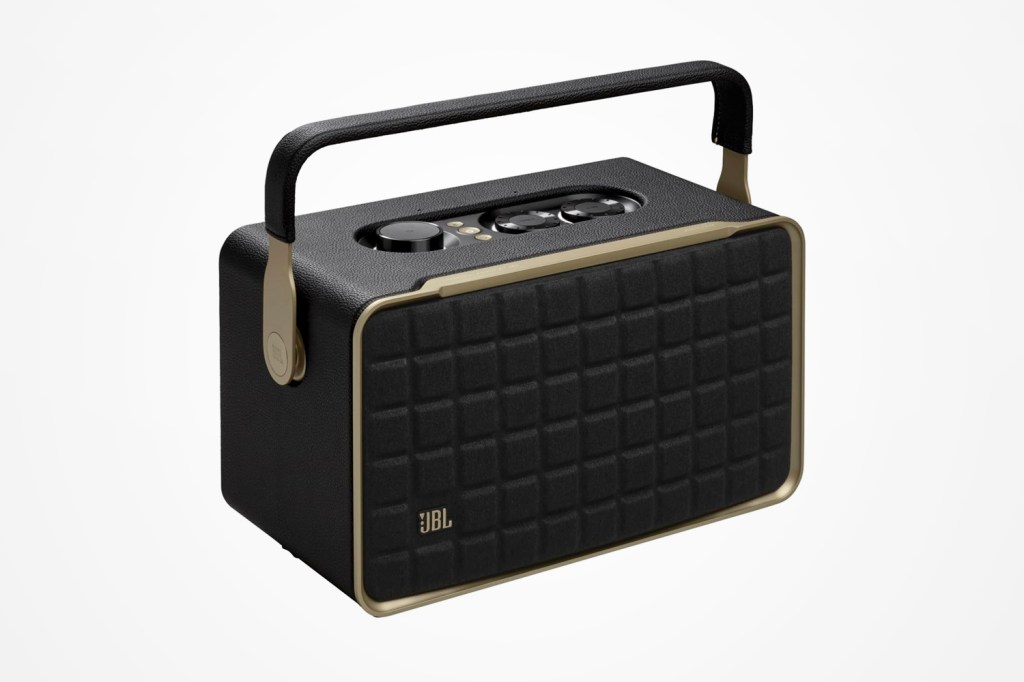 Brew Metric – Retro Dial
If the Quadrex grille on the front of this 100-watt speaker looks familiar, it's because it's the same pattern that was used on JBL's classic L100 speakers back in the 1970s. Inside you get Wi-Fi and Bluetooth, plus a battery that'll last up to eight hours between charges, so you can take it out carol singing and not have to worry about it running out.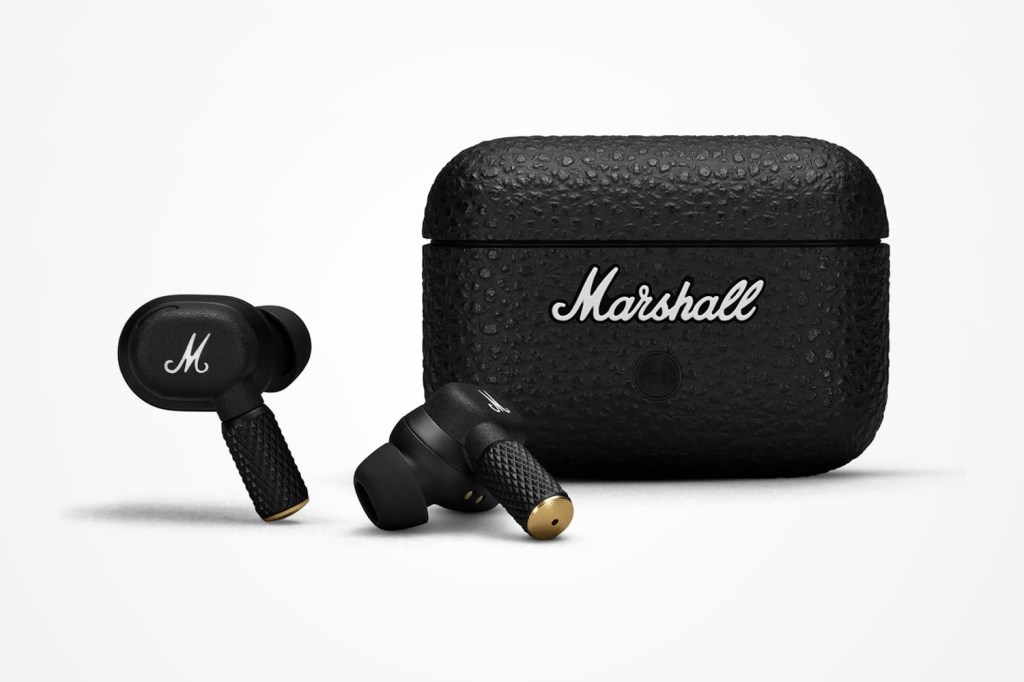 Marshall Motif II A.N.C.
If you want a pair of true wireless in-ears that wouldn't look out of place in the ears of Jimi Hendrix or Robert Plant in their heyday, Marshall's amp-inspired headphones are the only choice. These promise powerful noise cancelling, up to 30 hours of battery life when you include the top-ups from the charging case, and have 6mm dynamic drivers to deliver suitably legendary sound.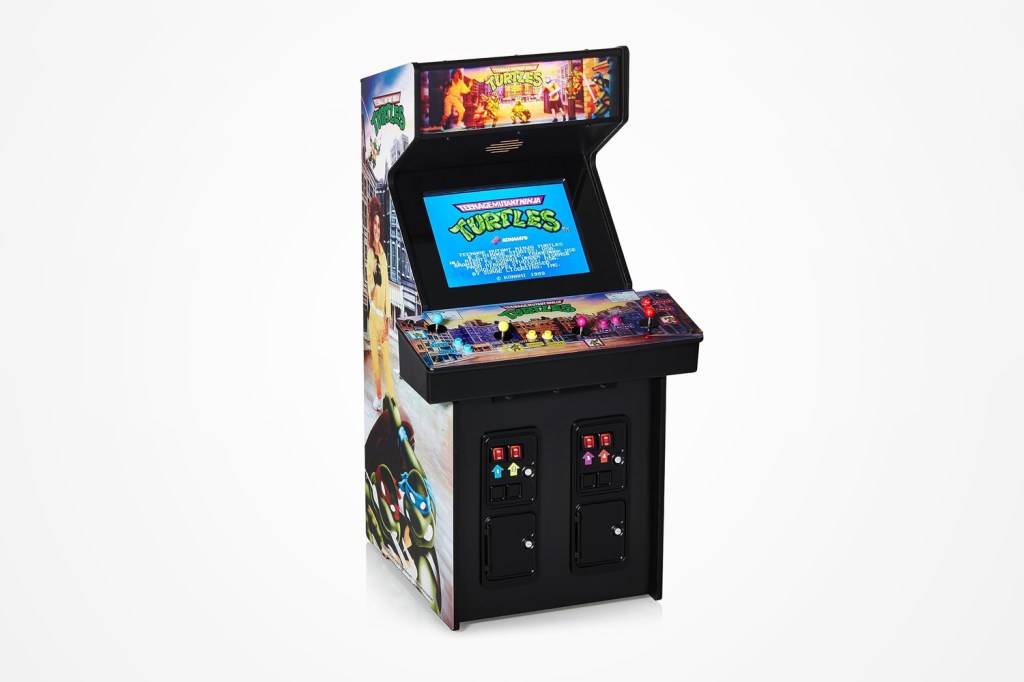 Teenage Mutant Ninja Turtles Quarter Arcade
Not many people have space for a full-size arcade cabinet in their house, but this battery-powered one is small enough to sit on a tabletop and transport you right back to the late '80s, when using the word "cowabunga" was acceptable. It has controls for four players, or you can plug in USB pads and squint at the 6in screen from further away.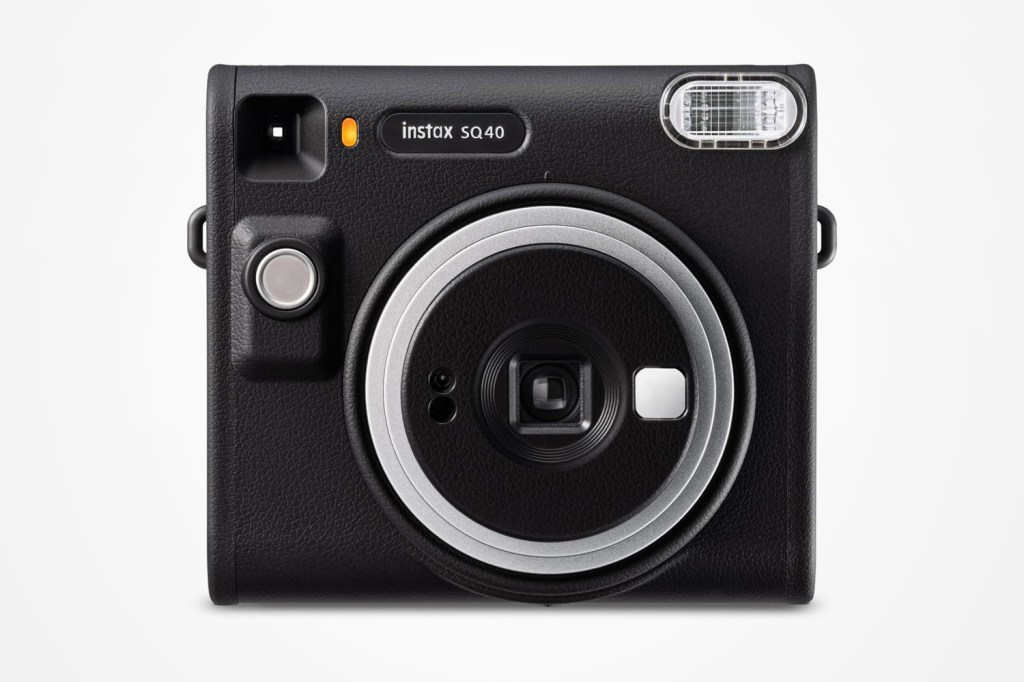 Fujifilm INSTAX SQ40
If you like analogue photography but don't have the patience to wait for film to be developed, an Instax camera is just the thing. The SQ40 measures the ambient light available and automatically adjusts the shutter speed when you fire off a frame, so the little square snaps it spits out afterwards are more likely to be properly exposed. Just don't forget to buy some extra film packs too.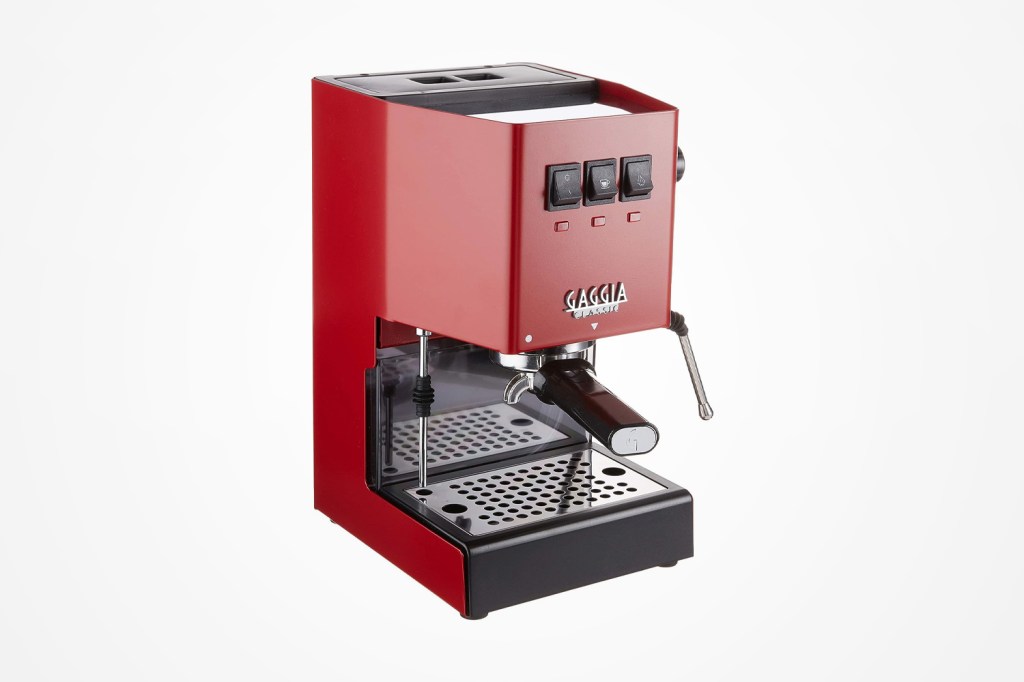 Gaggia Classic Evo
Worried that one of those modern capsule coffee machines will stand out too much among your carefully curated kitchen appliances? This manual one is designed and made in Italy, so it's got the kind of classic looks that mean it wouldn't look out of place anywhere. Throw in the 15-bar pump and professional steam wand and you'll be putting baristas out of a job before you know it.
Fujifilm Instax Mini Evo
Now that we've all got hugely capable snappers on our phones, any actual camera feels vaguely retro these days, but the Instax Mini Evo goes all out on the throwback. It has a built-in printer for spitting out the 4.9MP pictures it takes (or others from your paired phone), with a load of lens and film filters for giving them a suitably old-skool look. Just don't forget to buy some extra film for it.
---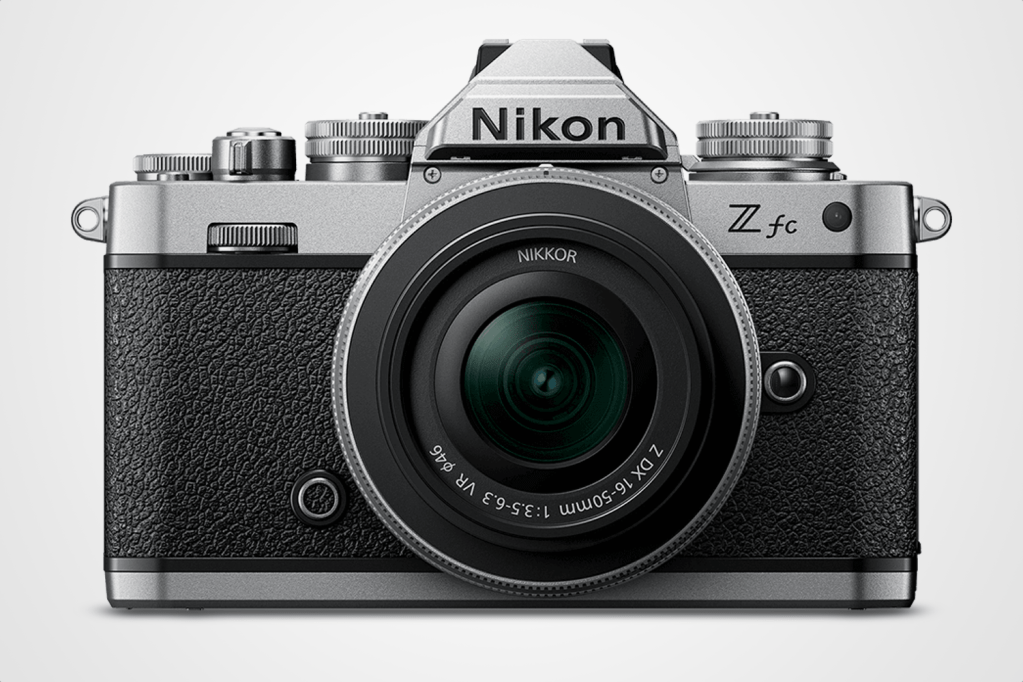 Nikon Z fc
Think photography's too easy these days, what with all the Wi-Fi and live-streams instead of fiddly reels and chemical baths? Shoot like its the Eighties with Nikon's throwback snapper. A tribute to the FM2, the Z fc apes its analogue ancestor in every way – from the textured shell to the LCD aperture readout. Well, every way apart from what's underneath. Don't tell your mates at film photography club: there's a very modern mirrorless camera hiding inside. Perfect for pretending you still like the old ways, while quietly admitting that digital isn't the death of creativity.
---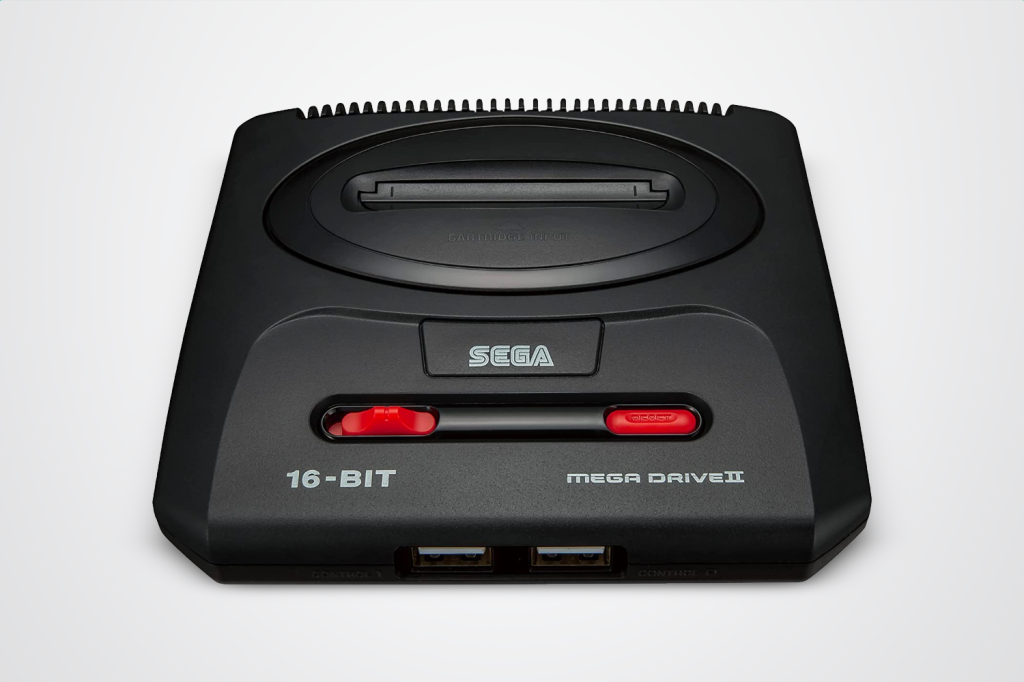 SEGA Mega Drive Mini 2
You don't need to be a '90s kid to know about gaming's 16-bit glory days. So legendary are the era's titles that even someone who thinks the Mega Drive is a golf shot can tell you what Sonic looks like. But what if you want to relive the authentic Sega experience without hacking an HDMI cable into an original? This compact reproduction is the answer. Inspired by the Mega Drive 2, the second-gen Mini ships with 60 classics installed. A wired controller is included in the box, while a second USB port lets you add another pad for multiplayer nostalgia.
---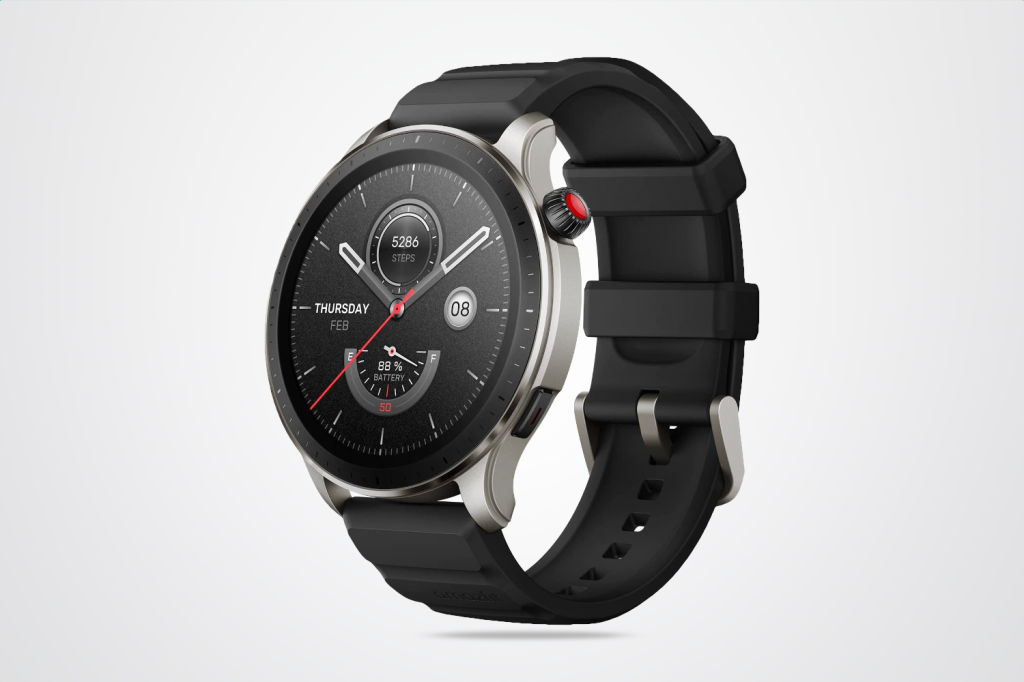 Amazfit GTR4
Prefer a smartwatch that can also pass as an analogue tick-tocker? Amazfit's GTR4 is packed with modern smarts, such as dual-band GPS, a PPG biometric sensor and expansive fitness- and sleep-tracking capabilities, but maintains a vintage feel with its classic chronograph styling. That's only enhanced if you opt for the leather strap rather than a silicone or fabric band, but there's no avoiding one real giveaway: the circular 1.43in always-on AMOLED display.
---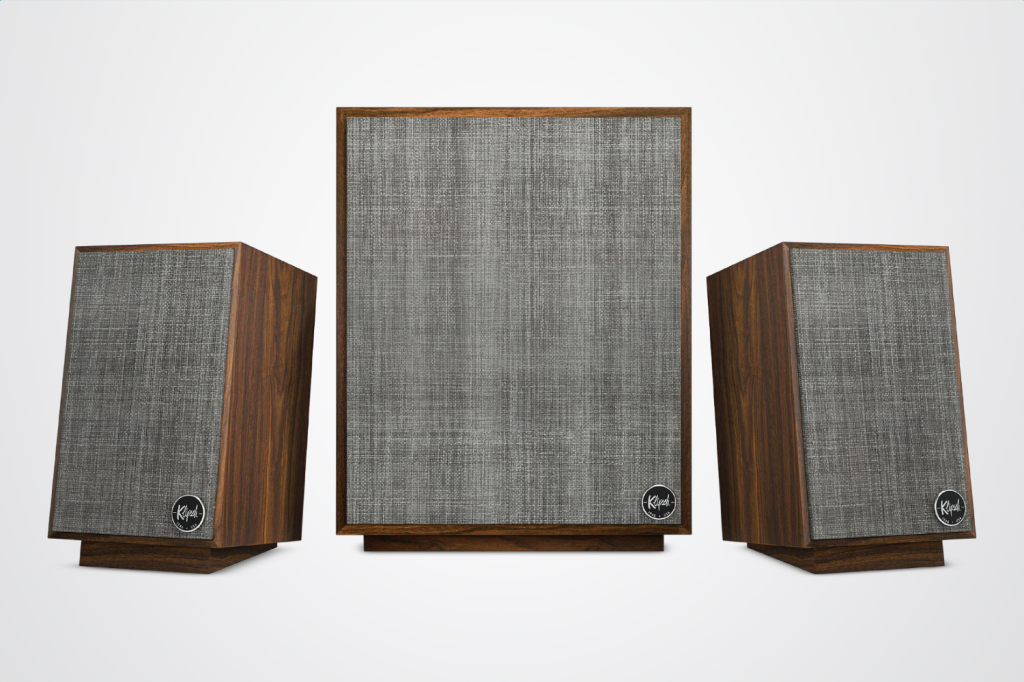 Klipsch Promedia Heritage 2.1
Bluetooth was just a dead Danish king when Klipsch first started making speakers back in 1946 – and while this 220-watt wireless system looks old-fashioned, it adds a retro twist to any desktop. The 8in sub looks after the low end, while the two main speakers have 3in long-throw woofers, 1in soft dome tweeters, and removable grilles. There are even RCA inputs if you prefer retro connectivity as well as looks.
---
Nokia 8210 4G
If you know somebody who claims they don't make phones like they used to, buy them a Nokia 8210 4G. It's not exactly the same as the late-nineties original but the resemblance is obvious, plus you get a suitably simple 2.8in QVGA screen, 0.3MP camera, 128MB of built-in storage, and a removable battery that'll last nearly a month on standby. Oh, and yes it does come with Snake.
---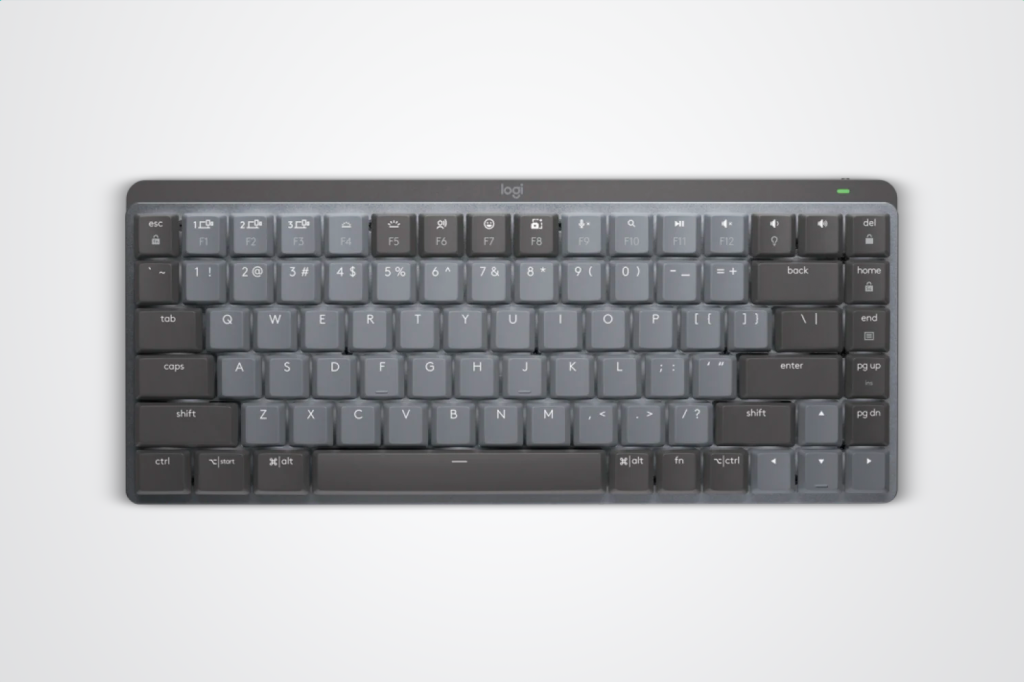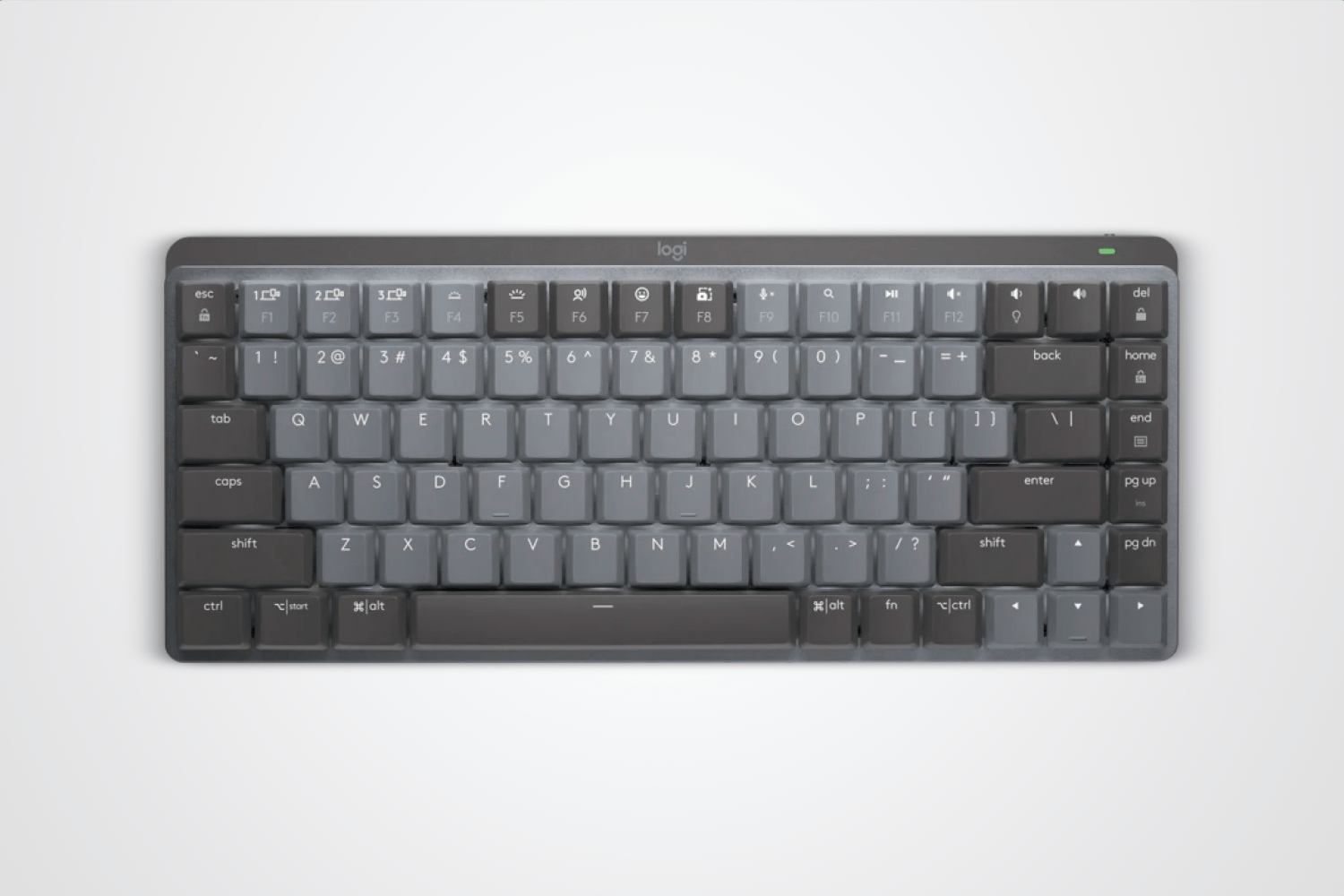 Logitech MX Mechanical Mini
Nothing takes you back to the good old days of computing like using a proper mechanical keyboard, but Logitech's compact Bluetooth version isn't short of modern bells and whistles. The smart backlight only appears when your hands approach the low-profile switches and it adjusts depending on how dark it is. You can switch between connected devices at the push of a button and there's even a dedicated Mac version available.
---
Elago W8 Stand for Apple Watch
Remember when the definition of a smartwatch was one that also had a calculator built in? Apple's wearable might be a lot cleverer than that, but we've still got a lot of time for this silicone stand for it. Slot your charger through the back, pop your Apple Watch in the top, and its screen will peep through the hole at the top, making it look like you've got a calculator on your bedside table.
---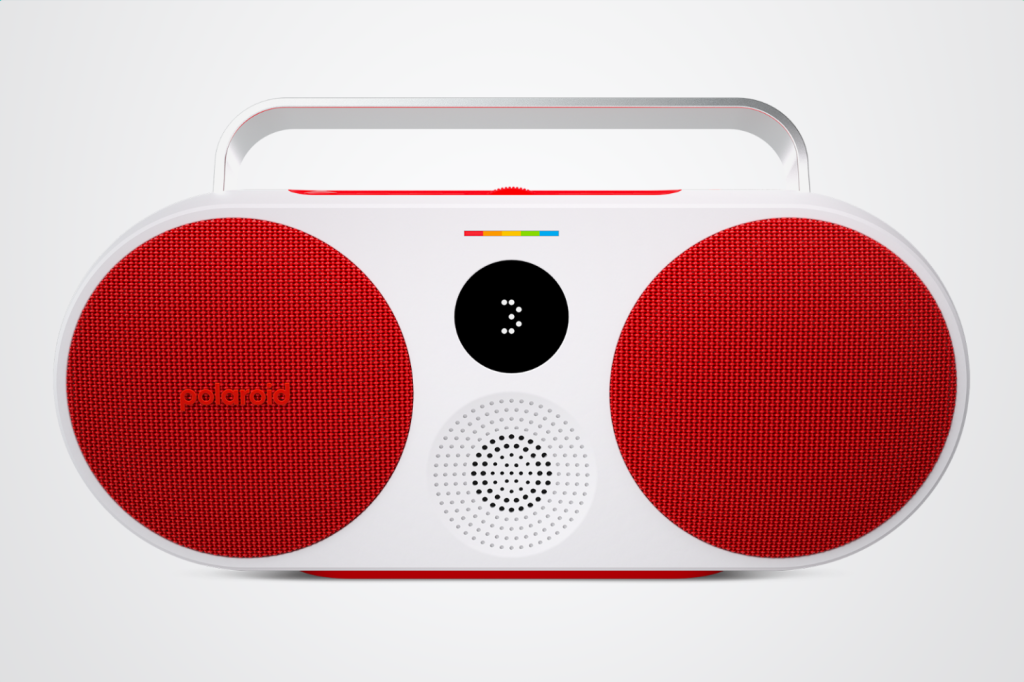 Polaroid P3
Polaroid is up there with Sinclair, Delorean and, er, Woolworths when it comes to much-loved retro brand names, but try to take a photo with one of its latest products and you'll be very disappointed. The P3 is a 35-watt Bluetooth speaker that comes in five different colours – yellow, blue, red, grey and black – and lasts up to 15 hours on a single charge. But it's the old-skool boombox design that really sets it apart from the sea of other wireless speakers out there, with a chunky analogue dial for adjusting the volume and a polished metal handle for carrying it on your shoulder.
---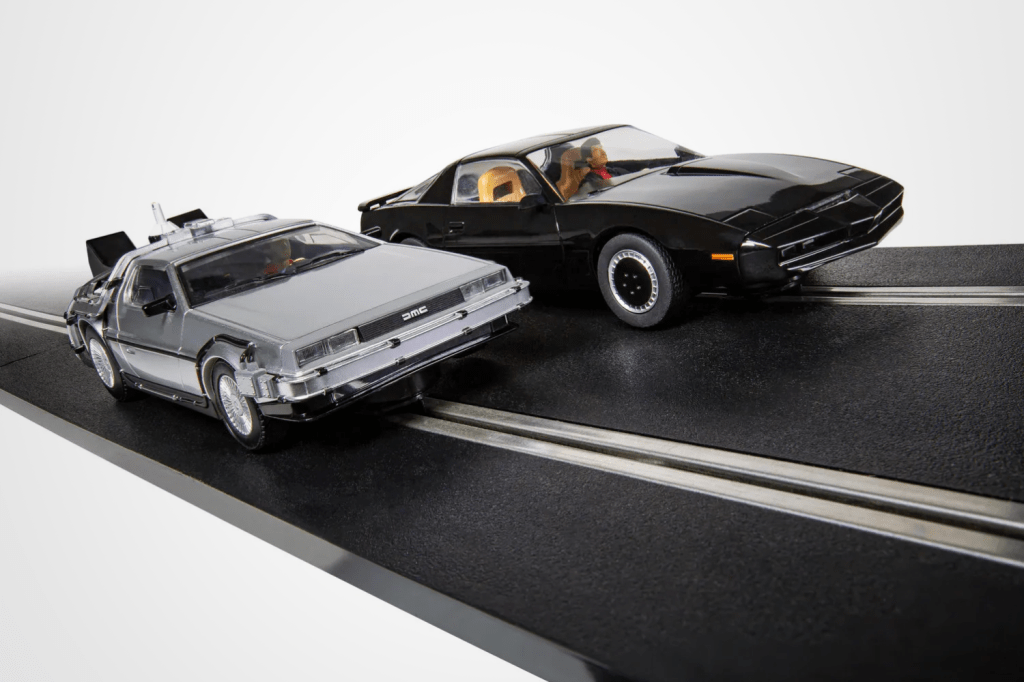 Back to the Future vs Knight Rider Scalextric
As icons of the 1980s go you don't get much bigger than Marty McFly and Michael Knight, so who better to combine with another fondly remembered toy from days gone by? This 5.3-metre Scalextric track comes with both Knight Rider's KITT and a time-travelling Delorean from Back to the Future. Unfortunately it's powered by electricity rather than plutonium, so you'll have to make do with staying right here in 2022.
---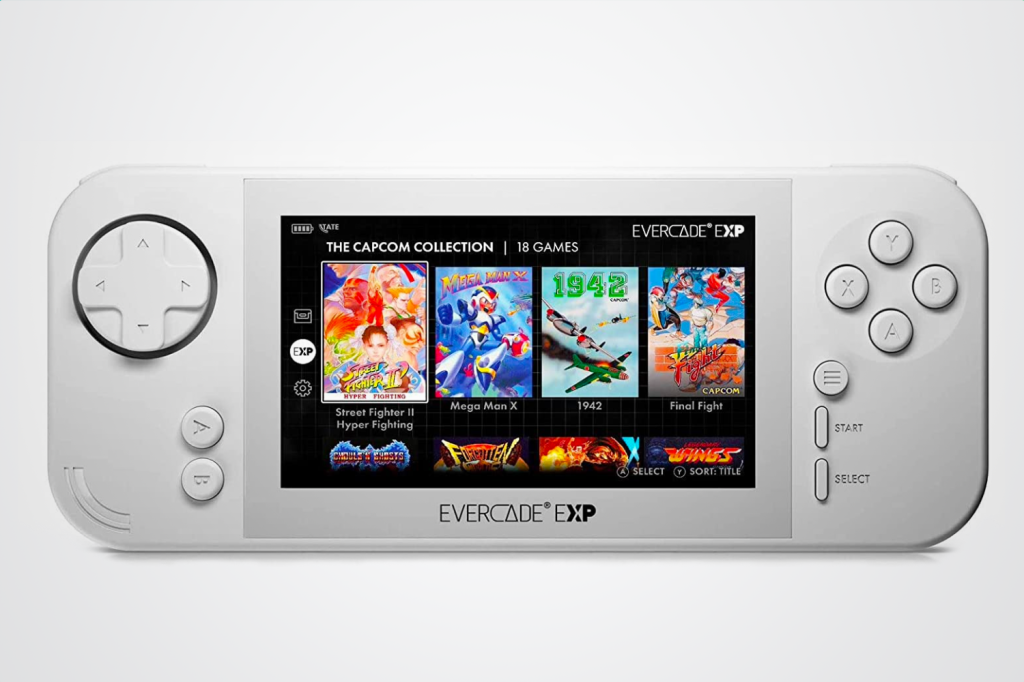 Evercade EXP
Retro gaming used to be a pain in the joystick but Evercade's EXP makes it easier than beating a blindfolded toddler on Street Fighter II. The handheld comes with a 4.3in IPS screen and 18 Capcom classics built in, including Strider, Final Fight and the aforementioned 2D beat 'em up, plus there's another six arcade games on the bundled cartridge. Bored of all those? There are 35 other collections available to buy separately.