No screens, no messages, no nonsense: this watch shows the time, live football scores, and nothing else
The time is quarter past... YES, GET IN MY SON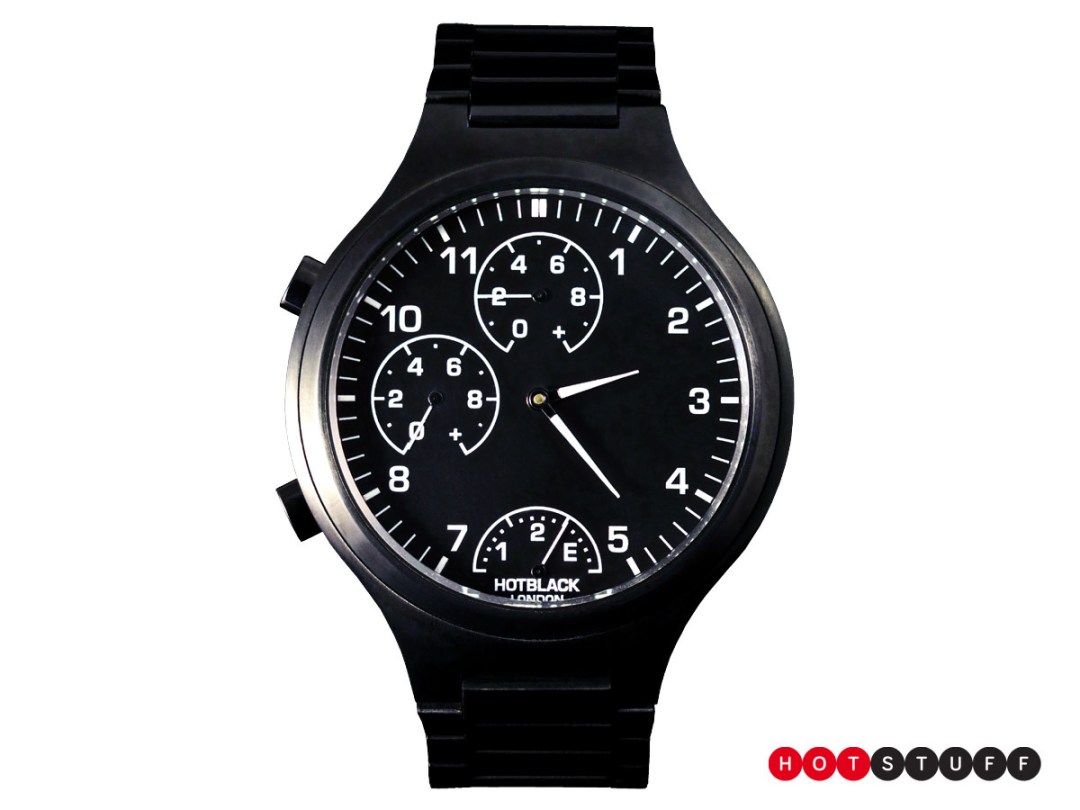 I don't understand. This isn't a smartwatch.
Not all watches have to be smart you know. Some are allowed to just sit there and look pretty. There's nothing wrong with that.
But you're wrong, or half wrong at least. This might not be a smartwatch, but it's at least a semi-intelligent one.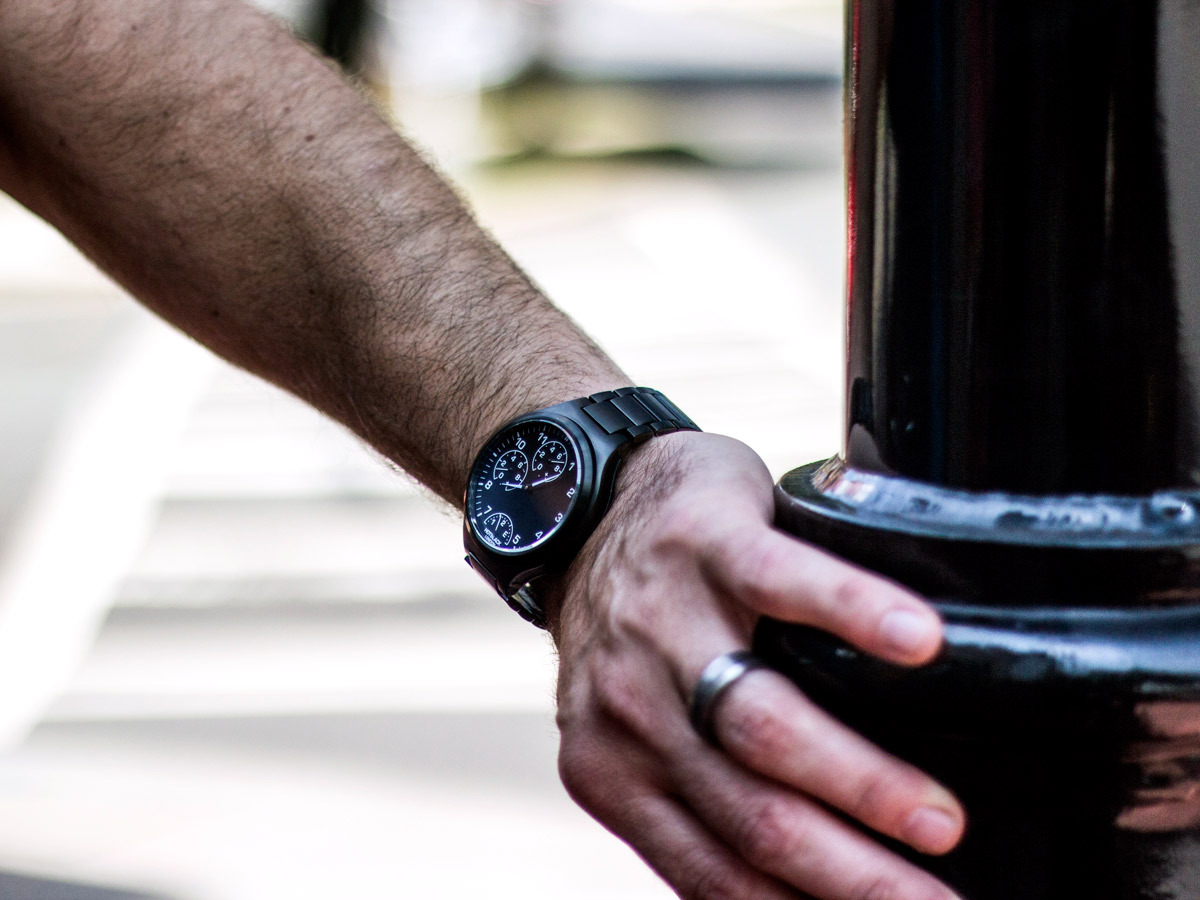 What are you getting at?
Football my dear boy. Football.
Despite its regular analogue appearance, Hoptroff London's Hotblack timepiece has Bluetooth powers, allowing it to talk to a corresponding iOS or Android app, which beams live football scores straight to your wrist.
Hang on what –
It's all explained above. In normal use, the middle dial shows off the date. When your selected team's match kicks off, the bottom dial shows off the elapsed time in each half, as well as a dedicated section for extra time.
The top dial shows off your team's goals (going up to an ambitious 8+), while the date dial then doubles up as the opposition's score.
Oh, and of course, the hands and large numbers on the outer edge are there to tell you the time.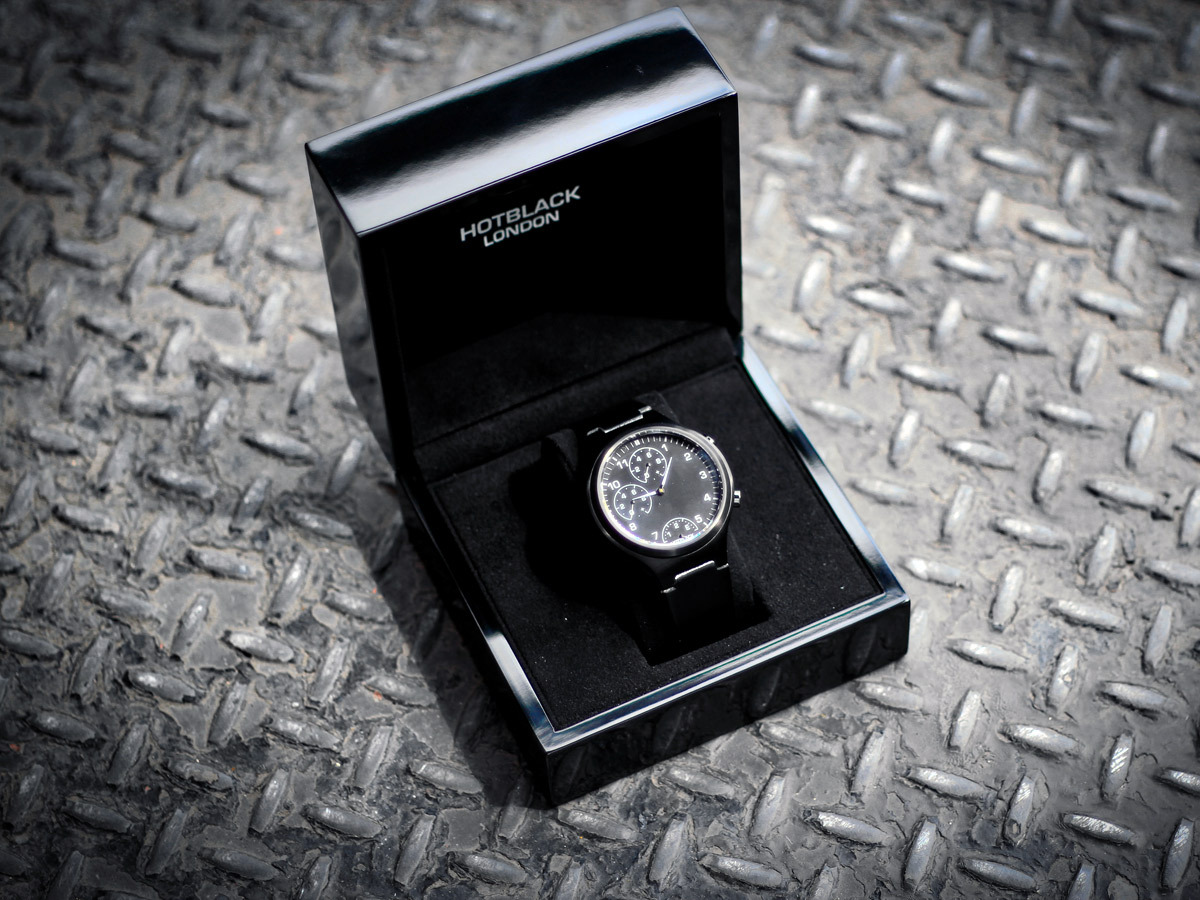 This… this is actually rather brilliant, in a simple sort of way.
Isn't it just? Sadly the Hotblack is a little pricey however. It's currently available for pre-order on Kickstarter, where you can currently nab one from £400.
Still, it's less than a season ticket we suppose…
READ MORE: All the hottest stuff, on one scorching page