Next Big Thing – solar-powered laptops
Samsung wants to get pale-faced computer addicts out into the sun again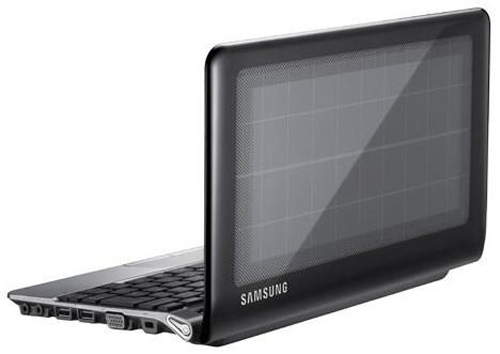 An exhibit from the computer museum?
No – the Samsung NC215S netbook is the very meaning of futuristic. It may not be up for Best Looking Laptop in the Stuff Gadget Awards, but that solar panel on the lid juices the 14-hour battery.
I'll believe it when I see it
Sammy says the 14 hour figure is in 'ideal conditions' (this probably means near the surface of the sun). If you're lucky enough to be basking in the rays of our nearest star, you should get one hour of battery life for every two hour while it's switched off.
Isn't the screen an issue?
Probably. There's no word on anti-reflective trickery on the Sammy's 10.1in display. But Fujitsu has been looking into viable screens for solar-powered laptops and Apple has even patented a fold-down reflector to brighten the Macbook display.
I'm in
You can't buy one in the UK… yet. And we'd question whether the British climate is ideal for a laptop fuelled by solar radiation, anyway. Still, if you're desperate, you can buy one in sunny Africa and there are plans to introduce the laptop to Russia and the US.
Also