New high-end Kindle ereader coming next week, says Amazon CEO
Will this be the second-gen Kindle Voyage?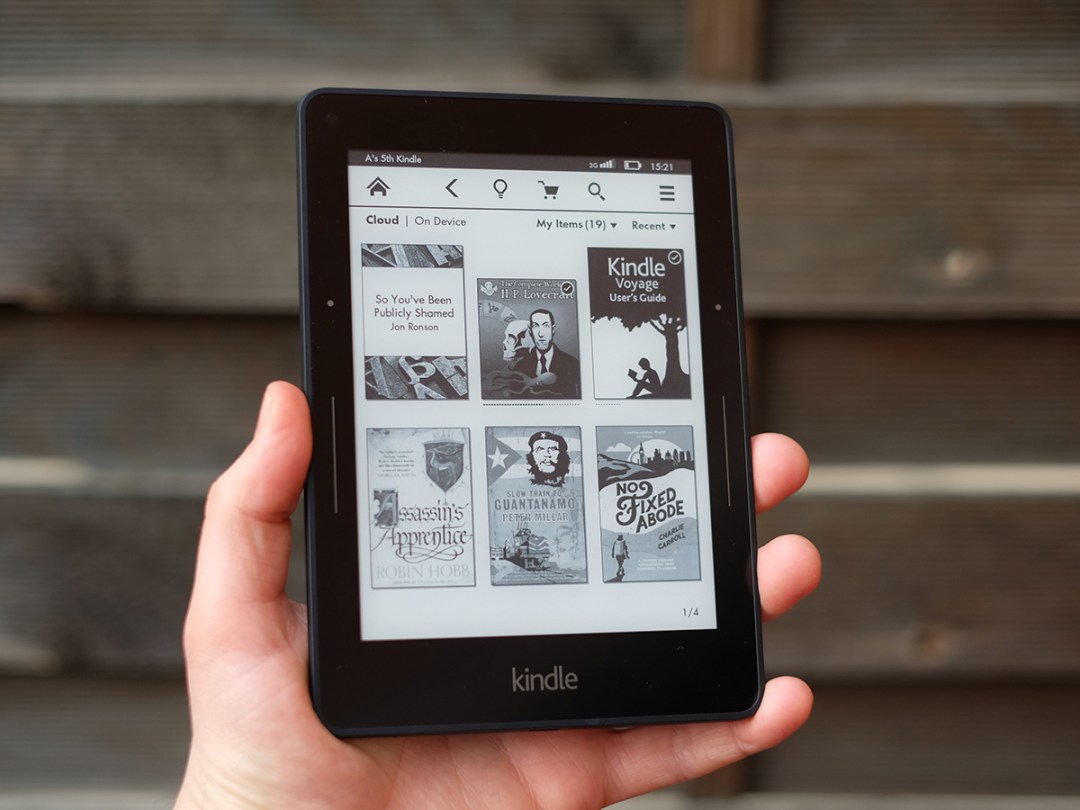 Jeff Bezos, Amazon founder and CEO, has only 32 tweets to his name despite joining Twitter in 2008 – and he's used his latest to tease the coming announcement of a new Kindle.
According to Bezos, an "all-new, top-of-the-line Kindle [is] almost ready," and it'll be the eighth-generation version of the iconic ereader. And it's coming soon, too: he says to expect "details next week," although we'll surely get more than just a tweet about it.
If it's the high-end device he's promising, then it ought to be either a second version of the Kindle Voyage, which debuted in October 2014 at a price of £170. While ereaders have been supplanted by tablets to some extent, the Voyage is a premium offering meant to satisfy serious digital readers.
We reviewed the Kindle Voyage in March 2015 and gave it a full five-star rating, noting its stunning and sharp screen, auto-adjusting light, and great page-turning buttons. Also, the Amazon ecosystem is still the best around for ebooks.
However, the average ereader buyer probably doesn't need all the bells and whistles of the Kindle Voyage, and the cheaper Kindle Paperwhite is our all-around pick for the best ereader around. Still, if you've got the cash and plan on using it regularly, it might be worth the extra £60 for the Voyage.
But at this point, you ought to wait a week and see what Amazon is planning. It's not clear whether Amazon also plans to refresh the Paperwhite or the low-end, £60 Kindle as well; the current Paperwhite has only been on the market since last June, while the Kindle launched at the same time as the Kindle Voyage.
[Source: Twitter via The Verge]